Abstract
Geoscientists are faced with a number of complexities that represent obstacles to the development of realistic simulation of deep earth processes. Realistic 4D thermo-mechanical simulation using software packages like Underworld and Gale, when combined appropriately with geoscientific expertise, can lead to novel insights into the deformation of geological structures at a wide range of time and spatial scales. The challenge for end-user geoscientists lies in applying their knowledge within the framework of the software's input specification, including initial, internal, and boundary conditions and output visualization parameters. We have built a Graphical User Interface (GUI) to remove many of the difficulties related to editing the Extensible Markup Language (XML) encoded input files of Underworld/Gale geomodels and therefore, to greatly broaden the user base of these software packages. By helping Underworld/Gale to meet a large audience, we provide a tool to the geoscience community that helps to move from untested conceptual models to physically valid, properly scaled modelling. Furthermore, the UnderworldGUI offers a mechanism for storing and retrieving experimental models in a centralised database, thus providing the geoscience community with a means to share the outcomes of its experimental research. Further details of the UnderworldGUI are available at the web site http://www.wiki.vislab.usyd.edu.au/moinwiki/UnderworldGUI.
This is a preview of subscription content, log in to check access.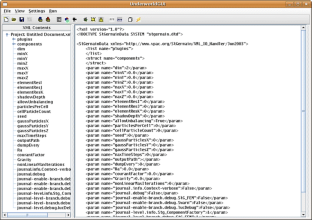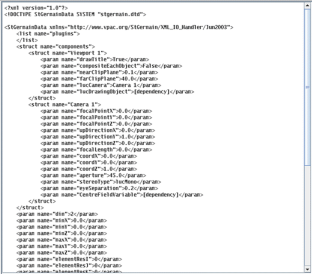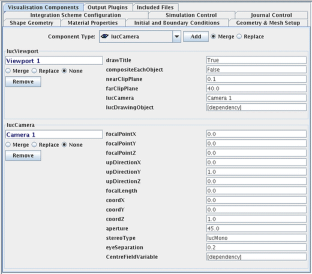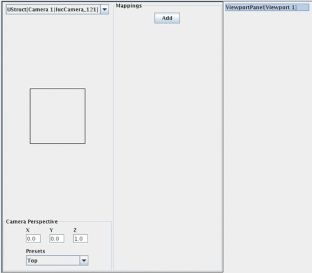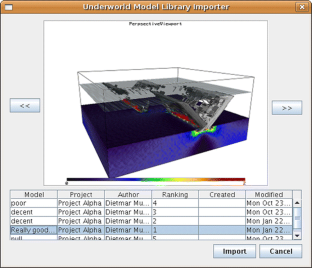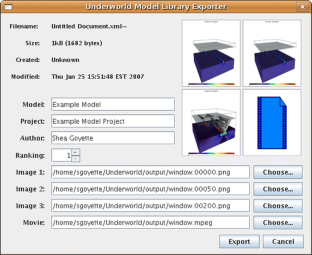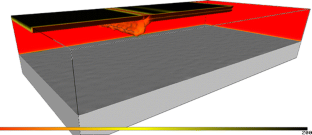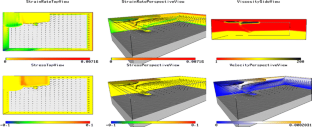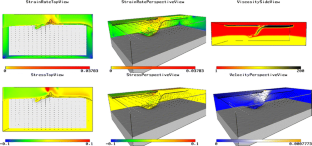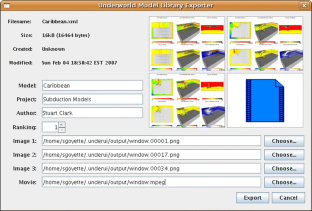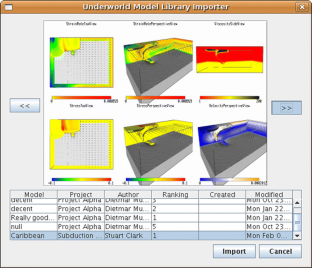 References
Bonneau M (1984) Correlation of the Hellenic nappes in the South-East Aegean and their tectonic reconstructions. In: Dixon JE, Robertson AHF (eds) Geological evolution of the eastern Mediterranean. Geol Soc London Spec Publ 17:517–527

Boschetti F, Moresi L (2001) Interactive inversion in geosciences. Geophysics 66(4):1226–1234

Dyksterhuis S, Müller RD, Rey P, Moresi L (2007) A graphical user interface for particle-in-cell finite element analysis of lithospheric deformation and mantle convection in two dimensions. Comp Geosci, in press

Giunta G, Beccaluva L, Siena F (2006) Caribbean Plate margin evolution: constraints and current problems. Geol Acta 4(1–2):265–277

Moresi L, Dufour F, Mühlhaus H–B (2003) A Lagrangian integration point finite element method for large deformation modelling of viscoelastic geomaterials. J Comp Phys 184:476–497

O'Neill C, Moresi L, Müller D, Albert R, Dufour F (2006) Ellipsis 3D: a particle-in-cell finite-element hybrid code for modelling mantle convection and lithospheric deformation. Comp Geosci 32:1769–1779

Peyton V, Levin V, Park J, Brandon M, Lees J, Gordeev E, Ozerov A (2001) Mantle flow at a slab edge: seismic anisotropy in the Kamchatka region. Geophys Res Lett 28(2):379–382

Sdrolias M, Müller RD (2006) Controls on back-arc basin formation. Geochem Geophys Geosyst 7(4):Q04016 doi:10.1029/2005GC001090

Stegman DR, Moresi L, Turnbull R, Lo A, Quenette S (2005) gLucifer: Next-generation visualization framework for high-perfomance computational geodynamic models. Eos Trans AGU Fall Meet Suppl.:Abstract IN42A-03

Stegman DR, Freeman J, Schellart WP, Moresi L, May D (2006) Influence of trench width on subduction hinge retreat rates in 3D models of slab rollback. Geochem Geophys Geosyst 7(3):Q03012 doi:10.1029/2005GC001056

Wortel MJR, Spakman W (2000) Subduction and slab detachment in the Mediterranean–Carpathian region. Science 290(50):1910–1917
Acknowledgments
This project was supported by the Australian Partnership for Advanced Computing (APAC). Underworld example models were run on APAC resources. Our humble thanks go to J. D. Clemens and D. Yuen for their editorial handling, and to the anonymous reviewers for improving this paper with their comments.
About this article
Cite this article
Goyette, S., Takatsuka, M., Clark, S. et al. Increasing the usability and accessibility of geodynamic modelling tools to the geoscience community: UnderworldGUI. Vis Geosci 13, 25–36 (2008). https://doi.org/10.1007/s10069-007-0006-3
Received:

Revised:

Accepted:

Published:

Issue Date:
Keywords
Finite-element

Gale

Particle-in-cell

Underworld

User interface