Abstract
This study aimed to assess flour and noodle qualities after substituting Phitsanulok rice flour (PH) with red Jasmine rice flour (RJ). Blended rice flours were prepared by replacing PH with RJ at various ratios [100:00 (0RJ), 75:25 (25RJ), 50:50 (50RJ), 25:75 (75RJ), and 00:100 (100RJ)]. Some quality improvements were observed in the blended rice flour in terms of chemical and pasting properties at the replacement ratio of 75:25 (p < 0.05). At the same ratio, total phenolic contents, antioxidance activites, and some textural and sensory properties of noodle were developed (p < 0.05). However, increasing values of some undesirable properties including cooking loss and rehydration were also observed (p < 0.05). The noodle made from 100RJ showed the highest level of acceptability but not significantly different compared with others (p > 0.05). Thus, RJ could be used to improve the nutritional value of rice flour, and it could be used for development of health benefits in rice noodle.
This is a preview of subscription content, log in to check access.
Access options
Buy single article
Instant access to the full article PDF.
US$ 39.95
Price includes VAT for USA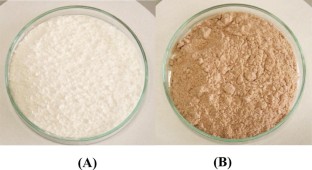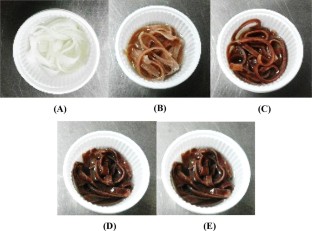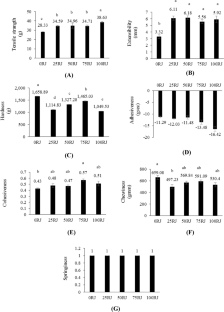 References
AACC Approved methods of AACC. 10th ed. Method 32-05.01. American Association of Cereal Chemists, St. Paul, MN, USA (2000)

Abdel-Aal ESM, Young JC, Rabalski I. Anthocyanin composition in black, blue, pink, purple, and red cereal grains. J. Agr. Food Chem. 54: 4696–4704 (2006)

Ahmed I, Qazi IM, Jamal S. Quality evaluation of noodles prepared from blending of broken rice and wheat flour. Starch/Starke 67: 905–912 (2015)

Anderson JW, Baird P, Davis JrRH, Ferreri S, Knudtson M, Korarym A, Waters V, Wiliams CL. Health benefits of dietary fiber. Nutr Res 67: 188–205 (2009)

AOAC. Official Method of Analysis of AOAC Intl. 17th ed. Method 934.01, 945.46, 992.15 (39.1.16), 954.02, 978.10, 985.29. Association of Official Analytical Chemists, Gaithersburg, MD, USA (2000)

Boers HM, Hoorn JST, Mela DJ. A systematic review of the influence of rice characteristics and processing methods on postprandial glycaemic and insulinaemic responses: Review. Br. J. Nutr. 114: 1035–1045 (2015)

Cham S, Suwannaporn P. Effect of hydrothermal treatment of rice flour on various rice noodles quality. J. Cereal Sci. 51: 284–291 (2010)

Chan KW, Khong NMH, Iqbal S, Ismail, M. Simulated gastrointestinal pH condition improves antioxidant properties of wheat and rice flours. Int. J. Mol. Sci. 13: 7496–7507 (2012)

Chatatikun M, Chiabchalard A. Phytochemical screening and free radical scavenging activities of orange baby carrot and carrot (Daucus carota Linn.) root crude extracts. J. Chem. Pharm. Res. 5: 97–102 (2013)

Chungcharoen T, Prachayawarakorn S, Tungtrakul P, Soponronnarit S. Quality attributes of germinated high-amylose and waxy rice in superheated steam and hot air drying. Drying Technol. 33: 876–885 (2015)

Corral-Aguayo RD, Yahia M, Carrilo-Lopez A, Gonzalez-Aguilars G. Correlation between some nutritional components and the total antioxidant capacity measured with six different assays in eight horticultural crops (guava, mango, papaya, papaya, prickly pear fruit). J. Agric. Food Chem. 56: 10498–10504 (2008)

Han HM, Cho JH, Koh BK. Processing properties of Korean rice varieties in relation to rice noodle quality. Food Sci. Biotechnol. 20: 1277–1282 (2011)

Hu Z, Tang X, Liu J, Zhu Z., Shao Y. Effect of parboiling on phytochemical content, antioxidant activity and physicochemical properties of germinated red rice. Food Chem. 214: 285–292 (2017)

Juliano BO. A simplified assay for milled-rice amylose. Cereal Sci. Today. 16: 334–336 (1971)

Kerdsrilek S, Garnjanagoonchorn W. Effect of duck egg white addition on textural properties and microstructure of rice noodles. Int. Food Res. J. 21: 2155–2159 (2014)

Kim Y, Kee JI, Lee S, Yoo SH. Quality improvement of rice noodle restructured with rice protein isolate and transglutaminase. Food Chem. 145: 409–416 (2014)

Luo LJ, Guo XN, Zhu KX. Effect of steaming on the quality characteristics of frozen cooked noodles. LWT-Food Sci. Technol. 62: 1134–1140 (2015)

Muntana N, Prasong S. Study on total phenolic contents and their antioxidant activities of Thai white, red and black rice bran extracts. Pak J Biol Sci 13: 170–174 (2010)

Pereira-Caro G, Cros G, Yokota T, Crozier A. Phytochemical profiles of black, red, brown, and white rice from the Camargue region of France. J. Agric. Food Chem. 61: 7976–7986 (2013)

Phattayakorn K, Pajanyor P, Wongtecha S, Prommakool A, Saveboworn W. Effect of germination on total phenolic content and antioxidant properties of 'Hang' rice. Int. Food Res. J. 23: 406–409 (2016)

Pracham S, Thaiudom S. The effect of protein content in Jasmine rice flour on textural and rheological properties of jasmine rice pudding. Int. Food Res. J. 23: 1379–1388 (2016)

Purwandari U, Hidayati D, Tamam B, Arifin S. Gluten-free noodle made from gathotan (an Indonesian fungal fermented cassava) flour: cooking quality, textural, and sensory properties. Int. Food Res. J. 21: 1615–1621 (2014)

Sompong R, Siebenhandl-Ehn S, Berghofer E, Schoenlechner R. Extrusion cooking properties of white and coloured rice varieties with different amylose content. Starch/Starke 63: 55–63 (2011)

Sumczynski D, Kotásková E, Družbíková H, Mlček J. Determination of contents and antioxidant activity of free and bound phenolics compounds and in vitro digestibility of commercial black and red rice (Oryza sativa L.) varieties. Food Chem. 211: 339–346 (2016)

Tong LT, Gao X, Lin L, Liu Y, Zhong K, Liu L, Zhou X, Wang L, Zhou S. Effects of semidry flour milling on the quality attributes of rice flour and rice noodles in China. China. J. Cereal Sci. 62: 45–49 (2015)

Wandee Y, Uttapap D, Puncha-arnon S, Puttanlek C, Rungsardthong, V, Wetprasit N. Quality assessment of noodles made from blends of rice flour and canna starch. Food Chem. 179: 85–93 (2015)

Wang L, Guo J, Wang R, Shen C, Li Y, Luo X, Li Y, Chen Z. Studies on quality of potato flour blends with rice flour for making extruded noodles. Cereal Chem. 93: 593–598 (2016)

Wichamanee Y, Teerarat I. Production of germinated red Jasmine brown rice and its physicochemical properties. Int. Food Res. J. 19: 1649–1654 (2012)

Wu F, Meng Y, Yang N, Tao H, Xu X. Effects of mung bean starch on quality of rice noodles made by direct dry flour extrusion. LWT-Food Sci. Technol. 63: 1199–1205 (2015)

Ye X, Sui Z. Physicochemical properties and starch digestibility of Chinese noodles in relation to optimal cooking time. Int. J. Biol. Macromol. 84: 428–433 (2016)
Acknowledgements
The authors thank Urmatt Ltd (Chiang Rai, Thailand) for providing Phitsanulok rice and the Scientific & Technological Instruments Center of Mae Fah Luang University (Chiang Rai, Thailand) for providing the facilities to perform this study. This research was financially supported by Mae Fah Luang University and the Thailand Research Fund (TRF) under the Royal Golden Jubilee Ph.D. Program (RGJ) (Grant No. PHD/0087/2558).
Ethics declarations
Conflict of interest
The authors declare no conflict of interest.
About this article
Cite this article
Kraithong, S., Lee, S. & Rawdkuen, S. Effect of red Jasmine rice replacement on rice flour properties and noodle qualities. Food Sci Biotechnol 28, 25–34 (2019). https://doi.org/10.1007/s10068-018-0452-8
Received:

Revised:

Accepted:

Published:

Issue Date:
Keywords
Amylose

Red Jasmine

Rice flours

Replacement

Noodle