Abstract
This study was conducted to investigate potentially protective and curative effects of Curcuma longa root (turmeric) powder on CCl4-induced hepatotoxicity in rats. Turmeric was administered before (preventive effect) or after (curative effect) treatment with CCl4. Total phenolic and flavonoid levels were 26.35 mg GAE/g and 12.35 mg CE/g, respectively. Using HPLC analysis, turmeric powder was rich in curcumin (62.97%), demethoxycurcumin (20.86%) and bisdemethoxycurcumin (16.17%). Curcuma longa powder showed important in vitro antioxidant activities. Results showed that the activities of aspartate aminotransaminase and alanine aminotransaminase, and the levels of bilirubin and serum lipids were increased in CCl4-treated animals. However, total protein and albumin levels and antioxidant enzyme activities were decreased. Turmeric administration, before or after CCl4 treatment, significantly decreased the activities of marker enzymes and lipid levels in serum. Moreover, total protein and albumin contents were restored to nearly normal levels after turmeric administration accompanied with increase of antioxidant enzymes activities.
This is a preview of subscription content, log in to check access.
Access options
Buy single article
Instant access to the full article PDF.
US$ 39.95
Price includes VAT for USA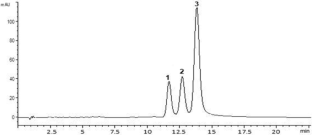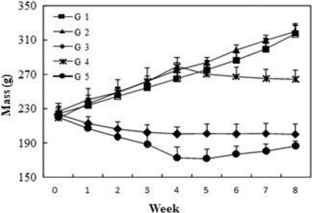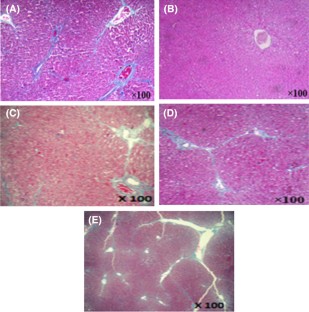 References
Abdel-Lateef E, Mahmoud F, Hammam O, El-Ahwany E, El-Wakil E, Kandil S, Abu Taleb H, El-Sayed M, Hassenein H (2016) Bioactive chemical constituents of Curcuma longa L. rhizomes extract inhibit the growth of human hepatoma cell line (HepG2). Acta Pharmacol. 66: 387–98

Aebi H. Catalase in vitro. Methods Enzymol. 105: 121–126 (1984).

Akinola A, Ahmad S, Maziah M. Total antioxidant capacity, total phenolic compounds and the effects of solvent concentration on flavonoid content in Curcuma longa and Curcuma xanthorhhiza rhizomes. Med. Aromat. Plants 3: 1–4 (2014).

Al-Jassabi S, Ahmed KA, Ameen M. Antioxidant effect of curcumin against microcystin-LR-induced renal oxidative damage in Balb/c mice. Trop. J. Pharm. Res. 11: 531–536 (2012).

Aziz MT, El Ibrashy IN, Mikhailidis DP, Rezq AM, Wassef MA, Fouad HH, Ahmed HH, Sabry DA, Shawky HM, Hussein RE. Signaling mechanisms of a water soluble curcumin derivative in experimental type 1 diabetes with cardiomyopathy. Diabetol. Metab. Syndr. 5, 5–13 (2013).

Bereswill S, Munoz M, Fischer A, Plickert R, Haag L, Otto B, Kuhl AA, Loddenkemper C, Gobel UB, Heimesaat MM. Anti-inflammatory effects of resveratrol, curcumin and simvastatin in acute small intestinal inflammation. PLoS One. 5: e15099 (2010).

Beyer WF, Fridovich I: Assaying for superoxide dismutase activity: some large consequences of minor changes in conditions: Anal. Biochem. 161: 559–566 (1987).

Chinedum E, Kate E, Sonia C, Ironkwe A, Andrew I (2015) Polyphenolic composition and antioxidant Activities of 6 New turmeric (Curcuma Longa L.) accessions. Recent Pat. Food Nutr. Agric. 7: 22–27

Dewanto V, Wu X, Adom KK, Liu RH. Thermal processing enhances the nutritional value of tomatoes by increasing total antioxidant activity. J. Agriculture and Food Chemistry. 50 (10): 3010–3014 (2002).

Dufour C, Loonis M, Dangles O. Inhibition of the peroxidation of linoleic acid by the flavonoid quercetin within their complex with human serum albumin. Free Radical Biol. Med. 43: 241–252 (2007).

Farombi EO, Olowu BI, Emerole GO (2000) Effect of three structurally related antimalarial drugs on liver microsomal components and lipid peroxidation in rats. Comp. Biochem. Physiol. Part C: Toxicol. Pharmacol. 126: 217–224

Farver DK, Lavin MN: Quinine-induced hepatotoxicity. Ann. Pharmacother. 33: 32-34 (1999).

Flohe L, Gunzler WA. Assays of glutathione peroxidase. Methods Enzymol. 105: 114–121 (1984).

Friedman SL. Liver fibrosis - from bench to bedside. J. Hepatol. 38: S38–S53 (2003).

Ginès P, Cardenas A, Arroyo V, Rodes J. Management of cirrhosis and ascites. N. Engl. J. Med. 350: 1646–1654 (2004).

Girish C, Pradhan SC: Drug development for liver diseases: focus on picroliv, ellagic acid and curcumin. Fundam. Clin. Pharmacol. 22: 623–632 (2008).

Hatano T, Kagawa H, Yasuhara T, Okuda T: Two new flavonoids and other constituents in licorice root: their relative astringency and radical scavenging effects. Chem Pharm Bull. 36: 2090–2097 (1988).

Kadir FA, Kassim NM, Abdulla MA, Yehye WA. Hepatoprotective role of ethanolic extract of Vitex negundo in thioacetamide-induced liver fibrosis in male rats," Evid Based Compl. Alt. Med. 20: 1–9 (2013).

Kim HJ, Yoo HS, Kim JC, Park CS, Choi MS, Kim M, Choi H, Min JS, Kim YS, Yoon SW, Ahn JK. Antiviral effect of Curcuma longa Linn extract against hepatitis B virus replication. J. Ethnopharmacol. 124: 189–196 (2009).

Ksouri R, Falleh H, Megdiche W, Trabelsi N, Mhamdi B, Chaieb K, Bakrouf A, Magné C, Abdelly C. Antioxidant and antimicrobial activities of the edible medicinal halophyte Tamarix gallica L. and related polyphenolic constituents. Food Chem. Toxicol. 47: 2083–2091 (2009).

Kumar A, Monika S, Singh PP, Singh SK, Pratima R, Pandey KD. Antioxidant Efficacy and curcumin content of turmeric (Curcuma longa L.) flower. Int. J. Curr. Pharm. Res. 8: 112–114 (2016).

Nakamura T, Akiyoshi H, Saito I, Sato K: Adenovirus-mediated gene expression in the septal cells of cirrhotic rat livers. J Hepatol. 30: 101–106 (1999).

Pari L, Amali DR: Protective role of tetrahydrocurcumin (THC) an active principle of turmeric on chloroquine induced hepatotoxicity in rats. J Pharm Sci. 8: 115–123 (2005).

Prieto P, Pineda M, Aguilar M: Spectrophotometric quantitation of antioxidant capacity through the formation of a phosphomolybdenum complex: Specific application to the determination of vitamin E. Anal Biochem. 269: 337–341 (1999).

Ranawat L, Bhatt J, Patel J. Hepatoprotective activity of ethanolic extracts of bark of Zanthoxylum armatum DC in CCl4-induced hepatic damage in rats. J. Ethnopharmacol. 127: 777–780 (2010).

Reiter RJ. Oxidative processes and antioxidative defense mechanisms in the aging brain. FASEB. J. 9: 526–533 (1995).

Serairi Beji R, Aidi Wannes W, Hamdi A, Tej R, Ksouri R, Saidani Tounsi M, Lachaal M, Karray-Bouraoui N. Antioxidant and hepatoprotective effects of Asparagus albus leaves in carbon tetrachloride-induce liver injury rats. J. Food Biochem. 42: 1–11 (2018).

Taniguchi M, Takeuchi T, Nakatsuka R, Watanabe T, Sato K. Molecular process in acute liver injury and regeneration induced by carbon tetrachloride. Life Sci. 75: 1539–1549 (2004).

Tanvir EM, Hossen MdS, Hossain MdF, Afroz R, Gan SH, Khalil MdI, Karim N, Antioxidant properties of popular turmeric (Curcuma longa) varieties from Bangladesh. J. Food Qual. 2017: 1–7 (2017).

Thapa BR, Walia A. Liver function tests and their interpretation. Indian J. Pediat. 74: 663–671 (2007).

Trinidad TP, Sagum RS, De Leon MP, Mallillin AC, Borlagdan MP. Zingiber officinale and Curcuma longa as potential functional foods/ingredients. Food Public Health 2: 1–4 (2012).

Veidal SS, Karsdal MA, Nawrocki A, Larsen MR, Dai Y, Zheng Q, Hägglund P, Vainer B, Skjot-Arkil H, Leeming DJ: Assessment of proteolytic degradation of the basement membrane: a fragment of type IV collagen as a biochemical marker for liver fibrosis. Fibrogenesis Tissue Repair 4: 2–11 (2011).

Vrba J, Modriansky M. Oxidative burst of Kupffer cells: target for liver injury treatment. Biomed Pap Med Fac Univ Palacky Olomouc Czech Repub. 146: 15–20 (2002).

Wang JY, Guo JS, Yang CQ: Expression of exogenous rat collagenase in vitro and in a rat model of liver fibrosis. World J. Gastroenterol. 8: 901–907 (2002).

Weiler-Normann C, Herkel J, Lohse AW. Mouse models of liver fibrosis. Z. Gastroenterol. 45: 43–50 (2007).

Yang J, Guo J, Yuan J: In vitro antioxidant properties of rutin. LWT Food Sci Technol. 41: 1060–1066 (2008).

Zheng J, Cheng J, Zheng S, Feng Q, Xiao X. Curcumin, a polyphenolic curcuminoid with its protective effects and molecular mechanisms in diabetes and diabetic cardiomyopathy. Front. Pharmacol. 9: 472 (2018)
Acknowledgements
This work was supported by the Tunisian Ministry of Higher Education, Scientific Research and Information and Communication Technologies (LR15CBBC06).
Ethics declarations
Conflict of interest
This research received no grant from any funding agency. Authors declare that there are no conflicts of interest.
About this article
Cite this article
Serairi Beji, R., Ben Mansour, R., Bettaieb Rebey, I. et al. Does Curcuma longa root powder have an effect against CCl4-induced hepatotoxicity in rats: a protective and curative approach. Food Sci Biotechnol 28, 181–189 (2019). https://doi.org/10.1007/s10068-018-0449-3
Received:

Revised:

Accepted:

Published:

Issue Date:
Keywords
Curcuma longa root

Liver fibrosis

Hepatic enzymes

Oxidative stress