Abstract
Raynaud syndrome (RS) manifests as episodes of transient spasms of peripheral blood vessels, most often in response to cold. The reason of that symptom (primary RS (pRS)) usually cannot be found but may be accompanied by some autoimmune diseases (secondary RS (sRS)). In this study, we assessed microcapillary status and serum concentrations of chosen cytokines, adhesive molecules, and nitric oxide (NO) in patients with pRS and sRS in comparison with healthy children. Eighty-six patients with RS were enrolled into the study, including 52 with pRS and 34 with sRS. The control group consisted of 29 healthy children. A decrease in myorelaxative and anticoagulant abilities was observed, with simultaneous prevalence of vasopressor substances and procoagulative activity. Therefore, several important factors such as endothelin-1 (ET-1), E-selectin (E-sel), interleukin-18 (IL-18), and nitrogen oxide (NO) were also analyzed. Two types of capillaroscopy status were determined: normal and microangiopathic. There was a significant relationship between presence of microangiopathy and higher serum ET-1 (p = 0.018) and E-sel (p = 0.021) levels. Similarly, we have found a correlation between presence of ANA and higher ET-1 (p = 0.005), but not E-sel (p = 0.241). In patients with pRS, we found significant relationship between ANA and higher ET-1 (p = 0.008). No such relations were observed in sRS patients. Our data indicates that external factor-induced vasoconstrictive effects dominated in pRS, whereas in sRS in the course of connective tissue diseases, it was accompanied by coexistent vasodilation due to endothelial dysfunction. The latter phenomenon is at least partially dependent on insufficient NO release.
Access options
Buy single article
Instant access to the full article PDF.
US$ 39.95
Tax calculation will be finalised during checkout.
Subscribe to journal
Immediate online access to all issues from 2019. Subscription will auto renew annually.
US$ 79
Tax calculation will be finalised during checkout.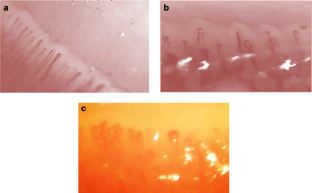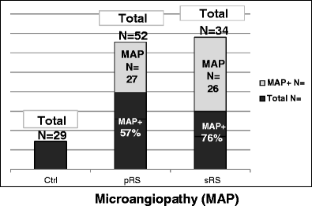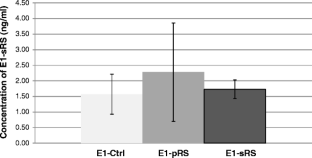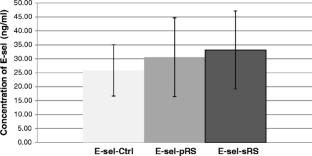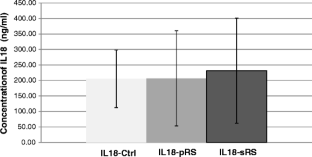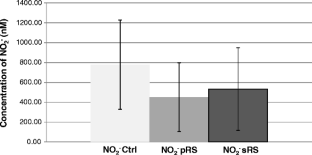 References
1.

Gryglewska B (2010) The role of microcirculation in hypertension and its assessment based on skin microvasculature function testing (in Polish). Arterial Hypertens 5:395–410

2.

Cooke JC, Marshall JM (2005) Mechanisms of Raynaud's disease. Vasc Med 10:293–307

3.

Herrick AL (2005) Pathogenesis of Raynaud's phenomenon. Rheumatology 44:587–596

4.

Bakst R, Merola JF, Franks AG Jr, Sanchez M et al (2008) Raynaud's phenomenon: pathogenesis and management. J Am Acad Dermatol 59:633–653

5.

Barton M (2005) Endothelin in the microvasculature in basic science part 1, Chapter 1. Elsevier Science, USA, pp 5–12

6.

Bӧhm F, Pernow J (2007) The importance of endotelin-1 for vascular dysfunction in cardiovascular disease. Cardiovasc Res 76:8–18

7.

Rajagopalan S, Pfenninger D, Kehrer C et al (2003) Increased asymmmetric dimethylarginine and endothelin1 levels in secondary Raynaud's phenomenon. Arthritis Rheum 48:1992–2000

8.

Gazi I, Jagroop IA, Mikhailidis DP (2006) Endothelin-1, platelets and Raynaud's phenomenon. Int Angiol 25:436

9.

Brevetti G, De Caterina M, Martone VD et al (2000) Measurement of soluble adhesion molecules in primary Raynaud's phenomenon secondary to connective tissue diseases. Int J Clin Lab Res 30:75–81

10.

Denton CP, Bickerstaff MC, Shiwen X et al (1995) Serial circulating adhesion molecule levels reflect disease severity in Systemic Sclerosis. Br J Rheumatol 34:1048–1054

11.

Sedimbi SK, Hägglӧf T, Karlsson MCI (2013) IL-18 in inflammatory and autoimmune disease. Cell Mol Life Sci 70:4795–808

12.

Gracie JA, Robertson SE, McInnes JB (2003) Interleukin 18. J Leukoc Biol 73:213–224

13.

Reddy P (2004) Interleukin-18: recent advances. Curr Opin Hematol 11:405–410

14.

Cals-Grierson M-M, Ormerod AD (2004) Nitric Oxide function in the skin. Nitric Oxide 10:179–193

15.

Dooley A, Gao B, Bradley N et al (2006) Abnormal nitric oxide metabolism in systemic sclerosis: increased levels of nitrated proteins and asymmetric dimethylarginine. Rheumatology 45:676–684

16.

Tucker AT, Pearson RM, Cooke ED, Benjamin N (1999) Effect of nitric-oxide-generating system on microcirculatory blood flow in skin of patients with severe Raynaud's syndrome: a randomized trial. Lancet 354:1670–1675

17.

LeRoy EC, Medsger TA Jr (1992) Raynaud's phenomenon: a proposal for classification. Clin Exp Rheumatol 10:485–488

18.

Pavlov-Dolijanović S, Damjanov N, Ostojić P et al (2006) The prognostic value of nailfold capiillary changes for the development connective tissue disease in children and adolescents with primary Raynaud phenomenon: a follow-up study of 250 patients. Pediatr Dermatol 23:437–442

19.

Maricq HR (1981) Wide-field capillary microscopy. Arthritis Rheum 24:1159–1165

20.

Bollinger A, Fagrell B (1990) Clinical capillaroscopy. Hogrefe + Huber Publishers, Toronto-S tuttgart, pp 77–92

21.

Cutolo M, Sulli A, Smith V (2011) Evaluating microangiopathy in systemic sclerosis: what have we learnt and what is left to discover? Expert Rev Clin Immunol 7:395–397

22.

Lambova SN, Mϋller-Ladner U (2009) The role of capillaroscopy in differentiation of primary and secondary Raynaud's phenomenon in rheumatic diseases: a review of the literature and two case reports. Rheumatol Int 29:1263–1271

23.

Lambova SN, Mϋller-Ladner U (2013) Capillaroscopic pattern in systemic lupus erythematosus and undifferentiated connective tissue disease: what we still have to learn? Rheumatol Int 33:689–695

24.

Kim HS, Park MK, Kim HY, Park SH (2010) Capillary dimension measured by computer-based digitalized image correlated with plasma endothelin-1 levels in patients with systemic sclerosis. Clin Rheumatol 29:247–254

25.

Kuryliszyn–Moskal A, Ciolkiewicz M, Klimiuk PA, Sierakowski S (2009) Clinical significance of nailfold capillaroscopy in systemic lupus erythematosus: correlation with endothelial cell activation markers and disease activity. Scand J Rheumatol 38:38–45

26.

Kuryliszyn-Moskal A, Dubicki A, Zarzycki W et al (2011) Microvascular abnormalities in capillaroscopy correlate with higher serum IL-18 and E-selectin levels in patients with type 1 diabetes complicated by microangiopathy. Folia Histochem Cytobiol 49:104–110

27.

Yamane K (1994) Endothelin and collagen vascular disease: a review with special reference to Raynaud's phenomenon and systemic sclerosis. Intern Med 33:579–582

28.

Edwards CM, Marshall JM, Pugh M (1999) Cardiovascular responses evoked by mild cool stimuli in primary Raynaud's disease: the role of endothelin. Clin Sci 96:577–588

29.

Dӧrffler-Melly J, Lϋschier TF, Wenk M et al (1996) Endothelin-1 and cold provocation in health, primary Raynaud's phenomenon, and progressive systemic sclerosis. Microvasc Res 52:193–197

30.

Blann A, Illingworth K, Jayson M (1993) Mechanism of endothelial cell damage in systemic sclerosis and Raynaud's phenomenon. J Rheumatol 20:1325–1330

31.

Gruschwitz M, Hornstein O, Driesch P (1995) Correlation of soluble adhesion molecules in the peripheral blood of scleroderma patients with their in situ expression and with disease activity? Arthritis Rheum 38:184–189

32.

Amin MA, Mansfield PJ, Pakozdi A (2007) IL-18 induces angiogenic factors in rheumatoid arthritis synovial tissue fibroblasts via distinct signaling pathways. Arthritis Rheum 56:1787–1797

33.

Favilli F, Anzilotte C, Martinelli L (2009) IL-18 activity in systemic lupus erythematosus. Contemporary challenges in autoimmunity. Ann NY Acad Sci 1173:301–309

34.

Romero LI, Zhang DN, Cooke JP et al (2000) Differential expression of nitric oxide by dermal microvascular endothelial cells from patients with scleroderma. Vasc Med 5:147–158

35.

Yamamoto T, Katayama I, Nishioka K (1998) Nitric oxide production and inducible nitric oxide synthase expression in systemic sclerosis. J Rheumatol 25:314–317

36.

Yamamoto T, Sawada Y, Katayama I, Nishioka K (1998) Increased production of nitric oxide stimulated by interleukine-1β in peripheral blood mononuclear cells in patients with systemic sclerosis. Br J Rheumatol 37:1123–1125

37.

Neumann Andersen G, Caidahl K, Kazzam E et al (2000) Correlation between increased nitric oxide production and markers of endothelial activation in systemic sclerosis. Arthritis Rheum 43:1085–1093

38.

Choi JW (2003) Nitric oxide productions increased in patients with rheumatoid arthritis but does not correlate with laboratory parameters of disease activity. Clin Chim Acta 336:83–87

39.

Bica BE, Gomes NM, Fernandes PD et al (2007) Nitric oxide levels and the severity of juvenile idiopathic arthritis. Rheumatol Int 27:819–825

40.

Belmont HM, Levartovsky D, Goel A et al (1997) Increased nitric oxide production accompanied by the up-regulation of inducible nitric oxide synthase in vascular endothelium from patients with systemic lupus erythematosus. Arthritis Rheum 40:1810–1816

41.

Kahaleh BM, Fan P (1998) Down regulation of nitric oxide synthase gene in microvascular endothelial cells from lesional scleroderma: assessment by quantitative RT-PCR and possible role for cytotoxic T cells. Arthritis Rheum 41(Suppl):1469

42.

Allanore Y, Borderie D, Hilliquin P et al (2001) Low levels of nitric oxide (NO) in systemic sclerosis: inducible NO synthase production is decreased in cultured peripheral blood monocyte/macrophage cells. Rheumatology 40:1089–1996

43.

Kundu D, Abraham D, Black CM et al (2014) Reduced levels of S-nitrosothiols in plasma of patients with systemic sclerosis and Raynaud's Phenomenon. Vasc Pharmacol 63:178–181

44.

Matucci-Cerinic M, Kahaleh MB (2002) Beauty and the Beast. The nitric oxide paradox in systemic sclerosis. Rheumatology 41:843–847

45.

Ringqvist I, Hedner T, Leppert J et al (1993) Effects of cold pressor test on circulating atrial natriuretic peptide 99–126 (ANP) in patients with Raynaud's phenomenon and influence of treatment with magnesium sulphate and nifedipine. Clin Physiol 13:271–280

46.

Herrick AL, Murray AK, Ruck A et al (2014) A double-blind, randomized, placebo-controlled crossover trial of the α2C-adrenoceptor antagonist ORM-12741 for prevention of cold-induced vasospasm in patients with systemic sclerosis. Rheumatology (Oxford) 53:948–952

47.

Fava A, Wung PK, Wigley FM et al (2012) Efficacy of Rho kinase inhibitor fasudil in secondary Raynaud's phenomenon. Arthritis Care Res (Hoboken) 64:925–929
Acknowledgments
The study was supported by the grant No 503/8-000-01/503-81-002 from Medical University of Lodz, Poland, and by the European Union from the resources of the European Regional Development Fund under the Innovative Economy Programme (grant coordinated by JCET-UJ, No POIG.01.01.02-00-069/09).
About this article
Cite this article
Latuskiewicz-Potemska, J., Chmura-Skirlinska, A., Gurbiel, R.J. et al. Nailfold capillaroscopy assessment of microcirculation abnormalities and endothelial dysfunction in children with primary or secondary Raynaud syndrome. Clin Rheumatol 35, 1993–2001 (2016). https://doi.org/10.1007/s10067-016-3340-8
Received:

Revised:

Accepted:

Published:

Issue Date:
Keywords
Capillaroscopy

Connective tissue disease

Endothelium

Microcirculation

Raynaud syndrome