Abstract
Opinions vary on whether joint hypermobility is an asset or liability in dance. This paper argues that it is an asset, the arguments for its being a liability often confounded by inadequate scoring systems inappropriately applied. The ambiguity and distress this presents to dancers, the several different causes of joint hypermobility and the separate needs of the many different diverse styles of dance are all discussed. A strategy for the future care and training of hypermobile dancers is proposed.
This is a preview of subscription content, log in to check access.
Access options
Buy single article
Instant access to the full article PDF.
US$ 39.95
Price includes VAT for USA
Subscribe to journal
Immediate online access to all issues from 2019. Subscription will auto renew annually.
US$ 99
This is the net price. Taxes to be calculated in checkout.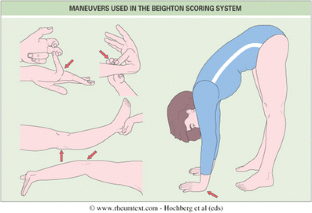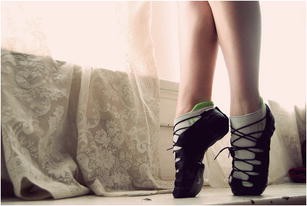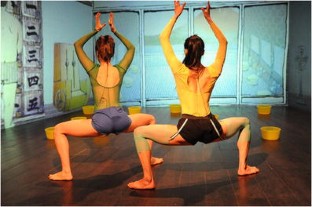 References
1.

Grahame R, Jenkins JM (1972) Joint hypermobility—asset or liability? A study of joint mobility in ballet dancers. Ann Rheum Dis 39:109–111

2.

McCormack M, Briggs J, Hakim A, Grahame R (2004) Joint laxity and the benign joint hypermobility syndrome in student and professional ballet dancers. JRheum 31:173–178

3.

Bird HA (2004) Rheumatological aspects of dance. J Rheum 31:12–13

4.

Scheper MC, de Vries JE, de Vos R, Verbunt J, Nollet F, Engelbert RHH (2013) Generalized joint hypermobility in professional dancers; a sign of talent or vulnerability? Rheumatology (In press)

5.

McCormack M (2010) Teaching the hypermobile dancer. The IADMS Bulletin for Teachers. 2(1)

6.

Beighton PH, Solomon L, Soskolne CL (1973) Articular mobility in an African population. Ann Rheum Dis 32:413–417

7.

Carter C, Wilkinson J (1964) Persistent joint laxity and congenital dislocation of the hip. J Bone Joint Surg Br 46:40–44

8.

Grahame R, Bird HA, Child A et al (2000) The revised (Brighton 1988) criteria for the diagnosis of benign joint hypermobility syndrome. J Rheum 27:1777–1779

9.

Critchfield B (2011) Stretching for dancers. International Association for Dance Medicine and Science www.Dancescience.org. Accessed Nov 2012

10.

Wyon M, Redding E, Abt G, Head A, Sharp C (2003) Development, reliability and validity of a multi-stage dance specific aerobic fitness test (DAFT). J Dance Med Sci 7(3):80–84

11.

Redding E, Weller P, Ehrenberg S, Irvine S, Quin E, Rafferty S, Wyon M, Cox C (2009) The development of a high intensity dance performance fitness test. J Dance Science and Medicine 13:1–8

12.

Redding E (2009) Testing for high intensity dance fitness. IADMS Bull Teach 1:14–16

13.

Batson G (2012) Validating a dance-specific screening test for balance: preliminary results from multisite testing. Med Probl Perform Art 25:103–108

14.

Arthritis Research UK (2011) Joint hypermobility. Patient information sheet published by Arthritis Research UK. www.arthritisresearchuk.org. Accessed Nov 2012

15.

International Working Group on Constitutional Diseases of Bone (1998) International nomenclature and classification of the osteochondrodysplasias (1997). Am J Med Gen 79(5):376–382

16.

Shapiro F (2001) Pediatric orthopaedic deformities. Basic science, diagnosis and treatment. Academic, San Diego

17.

Jones KL (1997) Smith's recognizable patterns of human malformation, 5th edn. Saunders, London

18.

Kadler K, Wallis G (2012) The molecular basis of joint hypermobility. In: Beighton P, Grahame R, Bird H (eds) Hypermobility of joints, 4th edn. Springer, New York

19.

Ferrell WR, Tennant N, Sturrock RD et al (2004) Amelioration of symptoms by enhancement of proprioception in patients with joint hypermobility syndrome. Arthritis Rheum 50:3323–3328

20.

Bulbena A, Duro JC, Mateo A, Porta M, Vallejo J (1988) Joint hypermobility syndrome and anxiety disorders. Lancet 2(8612):694

21.

Bulbena A, Duro JC, Porta M et al (1993) Anxiety disorders in the joint hypermobility syndrome. Psychiat Res 46(1):59–68

22.

Martin-Santos R, Bulbena A, Porta M, Gago J, Molina L, Duro JC (1998) Association between joint hypermobility syndrome and panic disorder. Am J Psychiatry 155:1579–1583

23.

Gratacós M, Nadal M, M-Santos R et al (2001) A polymorphic genomic duplication on human chromosome 15 is a susceptibility factor for panic and phobic disorders. Cell 106(3):367–379

24.

Dance UK (2013) Dance UK website www.danceuk.org. Accessed Nov 2012

25.

Knight I, McCormack M, Bird HA (2012) Managing joint hypermobility; a guide for teachers. South West Music School, Exeter, Foundations for Excellence
About this article
Cite this article
Foley, E.C., Bird, H.A. Hypermobility in dance: asset, not liability. Clin Rheumatol 32, 455–461 (2013). https://doi.org/10.1007/s10067-013-2191-9
Received:

Accepted:

Published:

Issue Date:
Keywords
Dancers

Hypermobility

Joint laxity