Abstract
Lime treatment of sulphate-bearing clay soils has been shown to adversely affect their properties. In the current work, the effects of soaking untreated and lime-stabilized kaolinite samples in water and sodium and calcium sulphate on swelling and unconfined compressive strength are investigated and compared. Specimens were treated with 1, 3, or 5% lime and cured at 35 °C for 1, 7, or 28 days, followed by soaking in water or 10,000 ppm sodium or calcium sulphate solutions. The results show that soaking lime-treated kaolinite samples in sodium and calcium sulphate solutions promotes swelling, which is greatly influenced by the length of the curing period. Swelling is the result of the formation of ettringite with high affinity for water absorption, which results in a reduction in unconfined compressive strength. Ettringite forms in environments with high pH and active sulphates as small crystals which destroy the structure of stabilized soils due to expansion, particularly at the early stages of formation, given its high affinity for water absorption. SEM micrographs show ettringite crystals growing on and between clay particles.
Access options
Buy single article
Instant access to the full article PDF.
US$ 39.95
Tax calculation will be finalised during checkout.
Subscribe to journal
Immediate online access to all issues from 2019. Subscription will auto renew annually.
US$ 79
Tax calculation will be finalised during checkout.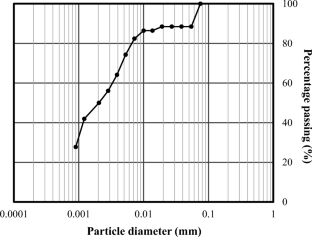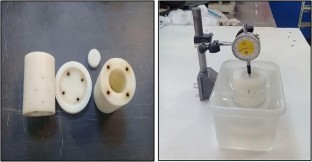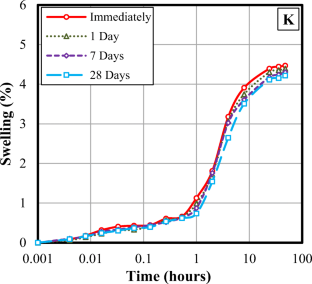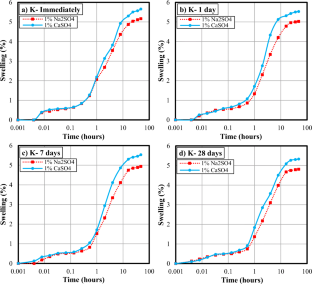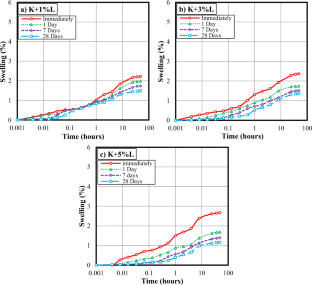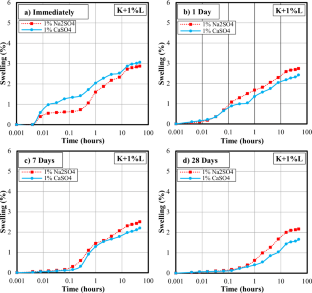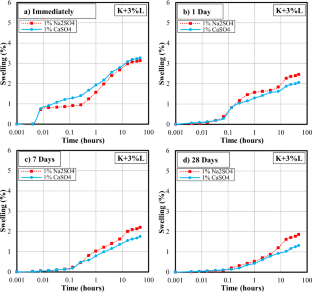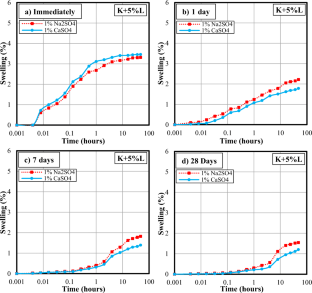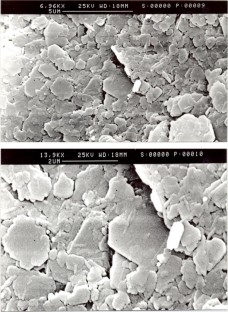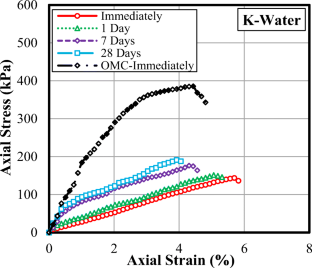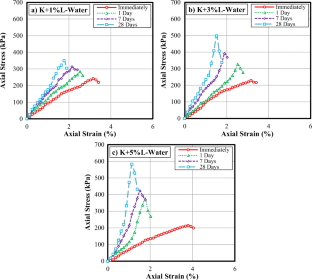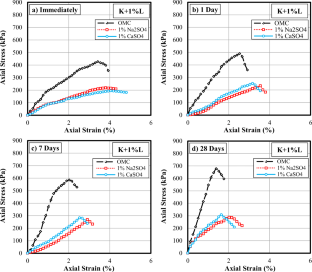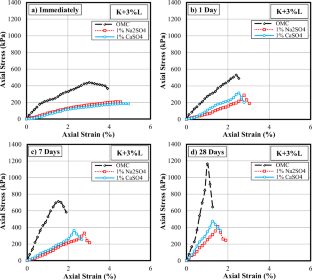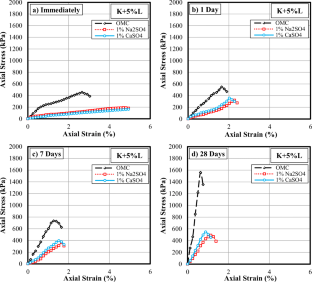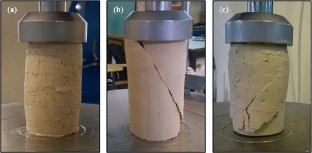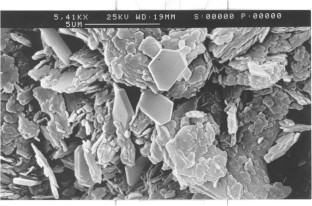 References
Abdi, M. R. (1992). Effect of calcium sulphate on lime-stabilised kaolinite. PhD Thesis, Polytechnic of Wales. (https://ethos.bl.uk/OrderDetails.do?uin=uk.bl.ethos.304789)

Abdi MR (2011) Effects of basic oxygen steel slag (BOS) on strength and durability of kaolinite. Int J Civ Eng 9(2):81–89 ( http://ijce.iust.ac.ir/article-1-234-en.html )

Abdi MR, Bohlooli N (2015) Influence of basic oxygen slag (BOS) on strength and volumetric stability characteristics of lime stabilized kaolinite. Sharif J Civ Eng 31.2(3.1):39–50 (http://sjce.journals.sharif.edu/article_859_en.html)

Abdi MR, Mirzaeifar H (2016) Effects of discrete short polypropylene fibres on behaviour of artificially cemented kaolinite. Int J Civ Eng 14(4):253–262. https://doi.org/10.1007/s40999-016-0022-5

Abdi MR, Parsa Pajouh A (2009) Use of bentonite and lime for decreasing the permeability of liner and cover in landfills. J Civ Surv Eng 43(1):61–70 (https://jcse.ut.ac.ir/article_20760_en.html)

Abdi MR, Wild S (1993) Sulphate expansion of lime-stabilized kaolinite: I. physical characteristics. Clay Miner 28(4):555–567. https://doi.org/10.1180/claymin.1993.028.4.06

Abdi MR, Parsapajouh A, Arjomand MA (2008) Effects of random fiber inclusion on consolidation, hydraulic conductivity, swelling, shrinkage limit and desiccation cracking of clays. Int J Civ Eng 6(4):284–292 (http://ijce.iust.ac.ir/article-1-174-en.html)

Abdi MR, Mirzaeifar H, Mohammad-Rahimi HA (2018) Behaviour of lime stabilized and fibre reinforced kaolinite samples inundated with water or sodium sulphate solution. Sharif J Civ Eng 34(2):47–57. https://doi.org/10.24200/J30.2018.1320 (http://sjce.journals.sharif.edu/article_1320_en.html)

Adams AG, Dukes OM, Tabet W, Cerato AB, Miller GA (2008) Sulphate induced heave in Oklahoma soils due to lime stabilization. In: Geo-Congress 2008: Characterization, Monitoring, and Modeling of Geo-Systems. p 444–451. https://doi.org/10.1061/40972(311)56

Al-Mukhtar M, Khattab S, Alcover JF (2012) Microstructure and geotechnical properties of lime-treated expansive clayey soil. Eng Geol 139:17–27. https://doi.org/10.1016/j.enggeo.2012.04.004

Alrubaye AJ, Hasan M, Fattah MY (2015) Engineering properties of clayey soil stabilised with lime. ARPN J Eng App Sci 11(4):2434–2441 (https://www.arpnjournals.com/jeas/volume_04_2016.htm)

Alrubaye AJ, Hasan M, Fattah MY (2017) Stabilization of soft kaolin clay with silica fume and lime. Int J Geotech Eng 11(1):90–96. https://doi.org/10.1080/19386362.2016.1187884

Alrubaye AJ, Hasan M, Fattah MY (2018) Effects of using silica fume and lime in the treatment of kaolin soft clay. Geo Eng 14(3):247–255. https://doi.org/10.12989/gae.2018.14.3.247

ASTM D2166 / D2166M (2016) Standard test method for unconfined compressive strength of cohesive soil. ASTM International, West Conshohocken, PA. https://doi.org/10.1520/D2166_D2166M-16

ASTM D2487 (2011) Standard practice for classification of soils for engineering purposes (unified soil classification system). ASTM International, West Conshohocken. https://doi.org/10.1520/D2487-11

ASTM D4318 (2017) Standard test methods for liquid limit, plastic limit, and plasticity index of soils. ASTM International, West Conshohocken. https://doi.org/10.1520/D4318-17E01

ASTM D4972 (2013) Standard test method for pH of soils. ASTM International, West Conshohocken. https://doi.org/10.1520/D4972-13

ASTM D698 (2012) Standard test methods for laboratory compaction characteristics of soil using standard effort. ASTM International, West Conshohocken, PA. https://doi.org/10.1520/D0698-12E02

ASTM D7928 (2017) Standard test method for particle-size distribution (gradation) of fine-grained soils using the sedimentation (hydrometer) analysis. ASTM International, West Conshohocken. https://doi.org/10.1520/D7928-17

Chen FH (2012) Foundations on expansive soils (Vol. 12). Elsevier

Day RW (1994) Swell-shrink behavior of compacted clay. J Geotech Eng 120(3):618–623. https://doi.org/10.1061/(ASCE)0733-9410(1994)120:3(618)

Diamond S (1996) Delayed ettringite formation-processes and problems. Cem Concr Compos 18(3):205–215. https://doi.org/10.1016/0958-9465(96)00017-0

Eren Ş, Filiz M (2009) Comparing the conventional soil stabilization methods to the consolid system used as an alternative admixture matter in Isparta Darıdere material. Constr Build Mater 23(7):2473–2480. https://doi.org/10.1016/j.conbuildmat.2009.01.002

Estabragh AR, Moghadas M, Javadi AA (2015) Mechanical behaviour of an expansive clay mixture during cycles of wetting and drying inundated with different quality of water. Eur J Environ Civ Eng 19(3):278–289. https://doi.org/10.1080/19648189.2014.960098

Fattah MY, Salman FA, Nareeman BJ (2010) A treatment of expansive soil using different additives. Acta Montan Slovaca 15(4):290–297 (https://actamont.tuke.sk/ams2010.html)

Fattah MY, Salim NM, Irshayyid EJ (2017) Influence of soil suction on swelling pressure of bentonite-sand mixtures. Eur J Environ Civ Eng:1–15. https://doi.org/10.1080/19648189.2017.1320236

Firoozfar A, Khosroshiri N (2017) Kerman clay improvement by lime and bentonite to be used as materials of landfill liner. Geotech Geol Eng 35(2):559–571. https://doi.org/10.1007/s10706-016-0125-4

Gadouri H, Harichane K, Ghrici M (2017) Effects of Na2SO4 on the geotechnical properties of clayey soils stabilised with mineral additives. Int J Geotech Eng 11(5):500–512. https://doi.org/10.1080/19386362.2016.1238562

Gao Y, Sun DA, Wu Y (2018) Volume change behaviour of unsaturated compacted weakly expansive soils. Bull Eng Geol Environ 77(2):837–848. https://doi.org/10.1007/s10064-017-1142-0

Gilazghi ST, Huang J, Rezaeimalek S, Bin-Shafique S (2016) Stabilizing sulfate-rich high plasticity clay with moisture activated polymerization. Eng Geol 211:171–178. https://doi.org/10.1016/j.enggeo.2016.07.007

Guney Y, Sari D, Cetin M, Tuncan M (2007) Impact of cyclic wetting–drying on swelling behavior of lime-stabilized soil. Build Environ 42(2):681–688. https://doi.org/10.1016/j.buildenv.2005.10.035

Helson O, Beaucour AL, Eslami J, Noumowe A, Gotteland P (2017) Physical and mechanical properties of soilcrete mixtures: soil clay content and formulation parameters. Constr Build Mater 131:775–783. https://doi.org/10.1016/j.conbuildmat.2016.11.021

Hunter D (1988) Lime-induced heave in sulphate-bearing clay soils. J Geotech Eng 114(2):150–167. https://doi.org/10.1061/(ASCE)0733-9410(1988)114:2(150)

James R, Kamruzzaman AHM, Haque A, Wilkinson A (2008) Behaviour of lime–slag-treated clay. Proc Inst Civ Eng - Gro Imp 161(4):207–216. https://doi.org/10.1680/grim.2008.161.4.207

Jones LD, Jefferson I (2012) Expansive soils. Institute of Civil Engineers Publishing, London, pp 413–441

Kavak A, Baykal G (2012) Long-term behavior of lime-stabilized kaolinite clay. Environ Earth Sci 66(7):1943–1955. https://doi.org/10.1007/s12665-011-1419-8

Lee H, Cody RD, Cody AM, Spry PG (2005) The formation and role of ettringite in Iowa highway concrete deterioration. Cem Concr Res 35(2):332–343. https://doi.org/10.1016/j.cemconres.2004.05.029

Macleod G, Hall AJ (1991) Whisker crystals of the mineral ettringite. Mineral Petrol 43(3):211–215. https://doi.org/10.1007/BF01166892

Malizia JP, Shakoor A (2018) Effect of water content and density on strength and deformation behavior of clay soils. Eng Geol 244:125–131. https://doi.org/10.1016/j.enggeo.2018.07.028

Mitchell, J. K., & Dermatas, D. (1992). Clay soil heave caused by lime-sulfate reactions. In Innovations and uses for lime. ASTM International, p 41–64. https://doi.org/10.1520/STP15529S

Mohamed AEMK (2013) Improvement of swelling clay properties using hay fibres. Constr Build Mater 38:242–247. https://doi.org/10.1016/j.conbuildmat.2012.08.031

Mutaz E, Dafalla MA (2014) Chemical analysis and X-ray diffraction assessment of stabilized expansive soils. Bull Eng Geol Environ 73(4):1063–1072. https://doi.org/10.1007/s10064-014-0587-7

Mutter GM (2017) The chemical role of cement and lime in the stabilization mechanisms of Lead contaminated Iraqi soils. Int J Sci Res Sci Eng Tech 3(6):873–883 (http://ijsrset.com/IJSRSET117364)

Nelson J, Miller DJ (1997) Expansive soils: problems and practice in foundation and pavement engineering. Wiley, Hoboken

Pillai RJ, Robinson RG, Boominathan A (2010). Shear strength behavior of kaolinite with different microfabrics. In: Indian Geotechnical Conference, p 271–274. (https://gndec.ac.in/~igs/ldh/conf/2010/articles/066)

Pusch R, Yong RN (2014) Microstructure of smectite clays and engineering performance, 1st edn. CRC Press, London

Rajasekaran G (2005) Sulphate attack and ettringite formation in the lime and cement stabilized marine clays. Ocean Eng 32(8):1133–1159. https://doi.org/10.1016/j.oceaneng.2004.08.012

Sharma LK, Sirdesai NN, Sharma KM, Singh TN (2018) Experimental study to examine the independent roles of lime and cement on the stabilization of a mountain soil: a comparative study. Appl Clay Sci 152:183–195. https://doi.org/10.1016/j.clay.2017.11.012

Sivapullaiah PV, Sridharan A, Ramesh HN (2000) Strength behaviour of lime-treated soils in the presence of sulphate. Can Geotech J 37(6):1358–1367. https://doi.org/10.1139/t00-052

Solanki P, Zaman M (2012) Microstructural and mineralogical characterization of clay stabilized using calcium-based stabilizers. In: Scanning electron microscopy. InTech. https://doi.org/10.5772/34176

Soltani A, Deng A, Taheri A (2018) Swell–compression characteristics of a fiber–reinforced expansive soil. Geotext Geomembr 46(2):183–189. https://doi.org/10.1016/j.geotexmem.2017.11.009

Tilak BV, Dutta RK, Mohanty B (2015) Strength characteristics of bentonite–lime–gypsum mix reinforced with coir fibres. Eur J Environ Civ Eng 19(9):1108–1135. https://doi.org/10.1080/19648189.2015.1005159

Viswanadham BVS, Phanikumar BR, Mukherjee RV (2009) Swelling behaviour of a geofiber-reinforced expansive soil. Geotext Geomembr 27(1):73–76. https://doi.org/10.1016/j.geotexmem.2008.06.002

Vitale E, Deneele D, Russo G, Ouvrard G (2016a) Short-term effects on physical properties of lime treated kaolin. Appl Clay Sci 132:223–231. https://doi.org/10.1016/j.clay.2016.04.025

Vitale E, Russo G, Deneele D (2016b) Multi-scale analysis on the effects of lime treatment on a kaolinite soil. In: Proceedings of the 1st IMEKO TC-4 International Workshop on Metrology for Geotechnics, Benevento, Italy, p 17–18

Vitale E, Deneele M, Paris M, Russo G (2017) Multi-scale analysis and time evolution of pozzolanic activity of lime treated clays. Appl Clay Sci 141:36–45. https://doi.org/10.1016/j.clay.2017.02.013

Wang L, Roy A, Seals R, Metcalf J (2003) Stabilization of sulphate-containing soil by cementations mixtures mechanical properties. Transp Res Rec (1837):12–19. https://doi.org/10.3141/1837-02

Wang L, Roy A, Seals RK, Byerly Z (2005) Suppression of sulphate attack on a stabilized soil. J Am Ceram Soc 88(6):1600–1606. https://doi.org/10.1111/j.1551-2916.2005.00304.x

Wang D, Zentar R, Abriak NE (2018) Durability and swelling of solidified/stabilized dredged marine soils with class-F Fly ash, cement, and lime. J Mater Civ Eng 30(3):04018013. https://doi.org/10.1061/(ASCE)MT.1943-5533.0002187

Wild S, Hadi M, Leng Ward G (1990) The influence of gypsum content on microstructural development, strength and expansion of cured PFA-lime mixes. Adv Cem Res 3(12):153–166. https://doi.org/10.1680/adcr.1990.3.12.153

Wild S, Abdi MR, Leng-Ward G (1993) Sulphate expansion of lime-stabilized kaolinite: II. Reaction products and expansion. Clay Miner 28(4):569–584. https://doi.org/10.1180/claymin.1993.028.4.07

Xu Y, Wu S, Williams DJ, Serati M (2018) Determination of peak and ultimate shear strength parameters of compacted clay. Eng Geol 243:160–167. https://doi.org/10.1016/j.enggeo.2018.07.001

Yilmaz I, Civelekoglu B (2009) Gypsum: an additive for stabilization of swelling clay soils. Appl Clay Sci 44(1):166–172. https://doi.org/10.1016/j.clay.2009.01.020

Zhao NF, Ye WM, Chen YG, Chen B, Cui YJ (2017) Investigation on swelling-shrinkage behavior of unsaturated compacted GMZ bentonite on wetting-drying cycles. Bull Eng Geol Environ:1–11. https://doi.org/10.1007/s10064-017-1095-3

Zhu, F., Li, Z., Dong, W., & Ou, Y. (2018). Geotechnical properties and microstructure of lime-stabilized silt clay. Bull Eng Geol Environ: 1–10. https://doi.org/10.1007/s10064-018-1307-5
About this article
Cite this article
Abdi, M.R., Askarian, A. & Safdari Seh Gonbad, M. Effects of sodium and calcium sulphates on volume stability and strength of lime-stabilized kaolinite. Bull Eng Geol Environ 79, 941–957 (2020). https://doi.org/10.1007/s10064-019-01592-1
Received:

Accepted:

Published:

Issue Date:
Keywords
Kaolinite

Lime

Sodium and calcium

Sulphate

Swelling

Compressive strength