Abstract
This paper presents a new hybrid artificial neural network (ANN) optimized by imperialist competitive algorithm (ICA) to predict peak particle velocity (PPV) resulting from quarry blasting. For this purpose, 95 blasting works were precisely monitored in a granite quarry site in Malaysia and PPV values were accurately recorded in each operation. Furthermore, the most influential parameters on PPV were measured and used to train the ICA-ANN model. Considering the measured data from the granite quarry site, a new empirical equation was developed to predict PPV. For comparison, a pre-developed ANN model was developed for PPV prediction. The results demonstrated that the proposed ICA-ANN model is able to predict blasting-induced PPV better than other presented techniques.
Résumé
Ce document présente une nouvelle hybride réseaux de neurones artificiels (ANN) optimisée par une concurrence impérialiste algorithme (ICA) de prédire à particules pic de vélocité (PPV) résultant de carrière dynamitage. À cette fin, 95 travaux aux explosifs étaient précisément contrôlée dans une carrière de granit site en Malaisie et valeurs de TVC ont été correctement enregistrées dans chaque opération. En outre, la plupart des paramètres influents sur PPV est mesurée et utilisée pour former le ICA-ANN modèle. Considérant les données mesurées provenant de la carrière de granit site, une nouvelle équation empirique a été développé pour prédire PPV. A titre de comparaison, un pré-développées ANN modèle a été développé pour PPV prédiction. Les résultats ont montré que le projet ICA-ANN modèle est en mesure de prédire de dynamitage induite PPV mieux que d'autres techniques présentées.
Access options
Buy single article
Instant access to the full article PDF.
US$ 39.95
Tax calculation will be finalised during checkout.
Subscribe to journal
Immediate online access to all issues from 2019. Subscription will auto renew annually.
US$ 79
Tax calculation will be finalised during checkout.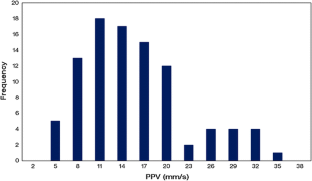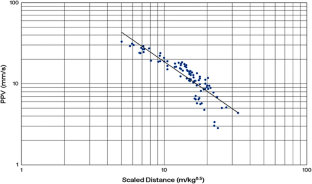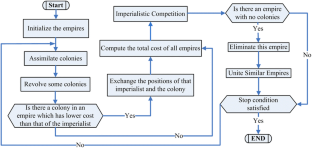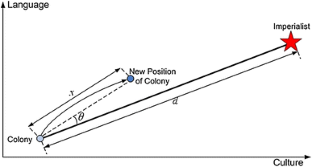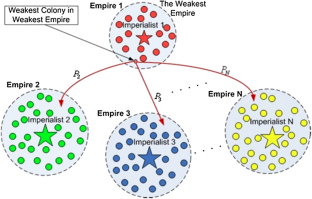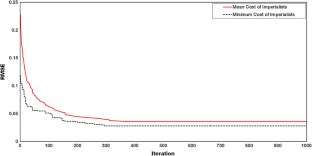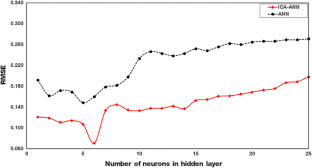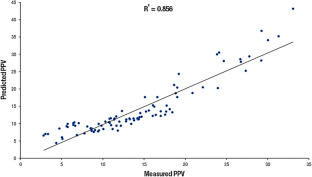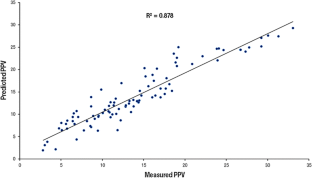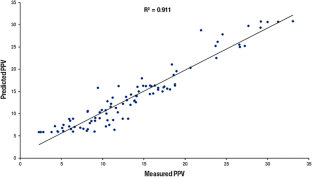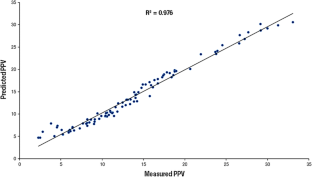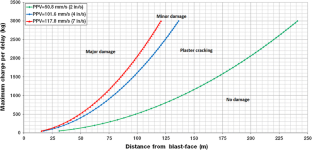 References
Ak H, Konuk A (2008) The effect of discontinuity frequency on ground vibrations produced from bench blasting: a case study. Soil Dyn Earthq Eng 28:686–694

Ak H, Iphar M, Yavuz M, Konuk A (2009) Evaluation of ground vibration effect of blasting operations in a magnesite mine. Soil Dyn Earthq Eng 29:669–676

Ambraseys NR, Hendron AJ (1968) Dynamic behavior of rock masses: rock mechanics in engineering practices. Wiley, London

Ataei M, Kamali M (2012) Prediction of blast-induced vibration by adaptive neuro-fuzzy inference system in Karoun 3 power plant and dam. J Vib Control 22:1–9

Atashpaz-Gargari E, Lucas C (2007) Imperialist competitive algorithm: an algorithm for optimization inspired by imperialistic competition. In: IEEE Congr Evol Comput, pp 4661–4667

Atashpaz-Gargari E, Hashemzadeh F, Rajabioun R, Lucas C (2008) Colonial competitive algorithm, a novel approach for PID controller design in MIMO distillation column process. Int J Intell Comput Cybern 1:337–355

Bakhshandeh Amnieh H, Mozdianfard MR, Siamaki A (2010) Predicting of blasting vibrations in Sarcheshmeh copper mine by neural network. Saf Sci 48:319–325

Bakhshandeh Amnieh H, Siamaki A, Soltani S (2012) Design of blasting pattern in proportion to the peak particle velocity (PPV): artificial neural networks approach. Saf Sci 50:1913–1916

Basu D, Sen M (2005) Blast induced ground vibration norms—a critical review. In: National seminar on policies, Statutes and Legislation in Mines, Kharagpur, India, pp 112–113

Blair DP (1987) The measurement, modelling and control of ground vibrations due to blasting. In: Proceedings of the 2nd international symposium of rock fragmentation by blasting, Keystone, Colorado, pp 88–101

Blair DP (1990) Some problems associated with standard charge weight vibration scaling laws. In: Proceedings of the 3rd international symposium on fragmentation by blasting, Brisbane, pp 149–158

Blair DP (2014) Blast vibration dependence on charge length, velocity of detonation and layered media. Int J Rock Mech Min Sci 65:29–39

Bureau of Indian Standard (1973) Criteria for safety and design of structures subjected to underground blast. ISI Bull IS-6922

Ceryan N, Okkan U, Kesimal A (2012) Prediction of unconfined compressive strength of carbonate rocks using artificial neural networks. Environ Earth Sci 68:807–819

Cevik A, Sezer EA, Cabalar AF, Gokceoglu C (2011) Modelling of the uniaxial compressive strength of some clay-bearing rocks using neural network. Appl Soft Comput 11:2587–2594

Davies B, Farmer IW, Attewell PB (1964) Ground vibrations from shallow sub-surface blasts. Engineer 217:553–559

Douglas E (1989) An investigation of blasting criteria for structural and ground vibrations. Master thesis, Ohio University

Drew LJ, Langer WH, Sachs JS (2002) Environmentalism and natural aggregate mining. Nat Resur Res 11:19–28

Dreyfus G (2005) Neural networks: methodology and application. Springer, Germany

Duvall WI, Fogelson DE (1962) Review of criteria for estimating damage to residences from blasting vibration. US Bureau of Mines R.I. 5968

Duvall WI, Petkof B (1959) Spherical propagation of explosion generated strain pulses in rock. USBM Rep Investig 5483:21

Eberhart RC, Simpson PK, Dobbins RW (1996) Computational intelligence PC tools. Academic Press Professional, Waltham

Fişne A, Kuzu C, Hüdaverdi T (2011) Prediction of environmental impacts of quarry blasting operation using fuzzy logic. Environ Monit Assess 174:461–470

Ghasemi E, Ataei M, Hashemolhosseini H (2013) Development of a fuzzy model for predicting ground vibration caused by rock blasting in surface mining. J Vib Control 19:755–770

Ghosh A, Daemen JK (1983) A simple new blast vibration predictor. In: Proceedings of the 24th US symposium on rock mechanics, College Station, Texas, pp 151–161 April 1979

González-Nicieza C, Álvarez-Fernandez MI, Alvarez-Vigil AE, Arias-Prieto D, López-Gayarre F, Ramos-Lopez FL (2014) Influence of depth and geological structure on the transmission of blast vibrations. Bull Eng Geol Environ. doi:10.1007/s10064-014-0595-7

Görgülü K, Arpaz E, Demirci A, Koçaslan A, Dilmaç MK, Yüksek AG (2013) Investigation of blast-induced ground vibrations in the Tülü boron open pit mine. Bull Eng Geol Environ 72(3–4):555–564

Hajihassani M, Jahed Armaghani D, Sohaei H, Tonnizam Mohamad E, Marto A (2014) Prediction of airblast-overpressure induced by blasting using a hybrid artificial neural network and particle swarm optimization. Appl Acoust 80:57–67

Hecht-Nielsen R (1987) Kolmogorov's mapping neural network existence theorem. In: Proceedings of the first IEEE international conference on neural networks, San Diego, pp 11–14

Holmberg R, Persson PA (1979) Design of tunnel perimeter blasthole patterns to prevent rock damage. In: Proceedings of IMM tunnelling'79 conference, London, pp 280–283

Hornik K, Stinchcombe M, White H (1989) Multilayer feedforward networks are universal approximators. Neural Netw 2:359–366

Hudaverdi T (2012) Application of multivariate analysis for prediction of blast-induced ground vibrations. Soil Dyn Earthq Eng 43:300–308

Hush DR (1989) Classification with neural networks: a performance analysis. In: Proceedings of the IEEE international conference on systems engineering Dayton Ohia, USA, pp 277–280

Iphar M, Yavuz M, Ak H (2008) Prediction of ground vibrations resulting from the blasting operations in an open-pit mine by adaptive neuro-fuzzy inference system. Environ Geol 56:97–107

ISRM (2007) The complete ISRM suggested methods for rock characterization, testing and monitoring: 1974–2006. In: Ulusay R, Hudson JA (eds) Suggested methods prepared by the commission on testing methods. International Society for Rock Mechanics. ISRM Turkish National Group, Ankara, Turkey

Jahed Armaghani D, Hajihassani M, Mohamad ET, Marto A, Noorani SA (2013) Blasting-induced flyrock and ground vibration prediction through an expert artificial neural network based on particle swarm optimization. Arab J Geosci. doi:10.1007/s12517-013-1174-0

Jahed Armaghani D, Hajihassani M, Bejarbaneh BY, Marto A, Mohamad ET (2014) Indirect measure of shale shear strength parameters by means of rock index tests through an optimized artificial neural network. Measurement 55:487–498

Kaastra I, Boyd M (1996) Designing a neural network for forecasting financial and economic time series. Neurocomputing 10:215–236

Kahriman A (2002) Analysis of ground vibrations caused by bench blasting at can open-pit lignite mine in Turkey. Environ Earth Sci 41:653–661

Kamali M, Ataei M (2011) Prediction of blast induced vibrations in the structures of Karoun III power plant and dam. J Vib Control 17:541–548

Kanellopoulas I, Wilkinson GG (1997) Strategies and best practice for neural network image classification. Int J Remote Sens 18:711–725

Karami A, Rezaei E, Shahhosseni M, Aghakhani M (2012) Optimization of heat transfer in an air cooler equipped with classic twisted tape inserts using imperialist competitive algorithm. Exp Therm Fluid Sci 38:195–200

Khandelwal M, Kankar PK (2011) Prediction of blast-induced air overpressure using support vector machine. Arab J Geosci 4:427–433

Khandelwal M, Singh TN (2006) Prediction of blast induced ground vibrations and frequency in opencast mine: a neural network approach. J Sound Vib 289:711–725

Khandelwal M, Singh TN (2007) Evaluation of blasting induced ground vibration predictors. Soil Dyn Earthq Eng 27:116–125

Khandelwal M, Singh TN (2009) Prediction of blasting induced ground vibration using artificial neural network. Int J Rock Mech Min Sci 46:1214–1222

Kosko B (1994) Neural networks and fuzzy systems: a dynamical systems approach to machine intelligence. Prentice Hall, New Delhi

Kuzu C (2008) The importance of site-specific characters in prediction models for blast-induced ground vibrations. Soil Dyn Earthq Eng 28:405–414

Langefors U, Kihlstrom B (1963) The modern technique of rock blasting. Wiley, New York

Masters T (1994) Practical neural network recipes in C ++. Academic Press, Boston MA

Mohamed MT (2011) Performance of fuzzy logic and artificial neural network in prediction of ground and air vibrations. Int J Rock Mech Min Sci 48:845–851

Montana DJ, Davis L (1989) Training feedforward neural networks using genetic algorithms. IJCAI 89:762–767

Ozer U, Kahriman A, Aksoy M, Adiguzel D, Karadogan A (2008) The analysis of ground vibrations induced by bench blasting at Akyol quarry and practical blasting charts. Environ Geol 54:737–743

Paola JD (1994) Neural network classification of multispectral imagery. MSc thesis, The University of Arizona, USA

Rajabioun E, Atashpaz-Gargari E, Lucas C (2008) Colonial competitive algorithm as a tool for Nash equilibrium point achievement. In: Computational science and its applications-iccsa 2008, Springer, pp 680–695

Ripley BD (1993) Statistical aspects of neural networks. In: Barndoff-Neilsen OE, Jensen JL, Kendall WS (eds) Networks and chaos-statistical and probabilistic aspects. Chapman & Hall, London, pp 40–123

Roy PP (1993) Putting ground vibration predictors into practice. J Colliery Guard 241:63–67

Sepehri Rad H, Lucas C (2008) Application of imperialistic competition algorithm in recommender systems. In: 13th International CSI computer conference (CSICC'08), Kish, Iran

Simpson PK (1990) Artificial neural system—foundation, paradigm, application and implementations. Pergamon Press, New York

Singh TN, Singh V (2005) An intelligent approach to prediction and control ground vibration in mines. Geotech Geolog Eng 23:249–262

Socha K, Blum C (2007) An ant colony optimization algorithm for continuous optimization: application to feed-forward neural network training. Neural Comput Appl 16:235–247

Sonmez H, Gokceoglu C (2008) Discussion on the paper by H. Gullu and E. Ercelebi, "A neural network approach for attenuation relationships: an application using strong ground motion data from Turkey. Eng Geol 97:91–93

Sonmez H, Gokceoglu C, Nefeslioglu HA, Kayabasi A (2006) Estimation of rock modulus: for intact rocks with an artificial neural network and for rock masses with a new empirical equation. Int J Rock Mech Min Sci 43:224–235

Tiryaki B (2008) Application of artificial neural networks for predicting the cuttability of rocks by drag tools. Tunn Undergr Sp Tech 23:273–280

Tsou D, MacNish C (2003) Adaptive particle swarm optimization for high-dimensional highly convex search spaces. In: Proceedings of the IEEE congress on evolutionary computation, pp 783–789

Verma AK, Singh TN (2011) Intelligent systems for ground vibration measurement: a comparative study. Eng Comput 27:225–233

Wang C (1994) A theory of generalization in learning machines with neural application. Phd thesis, The University of Pennsylvania, USA

Wiss JF, Linehan PW (1978) Control of vibration and air noise from surface coal mines. US Bureau of Mines Report OFR, p 103
Acknowledgments
The authors would like to extend their appreciation to the Ministry of Science, Technology, and Innovation, Malaysia for the provision of research grant No: 03-01-06-SF1185 (UTM 4S072) to undertake the research. Acknowledgment is also conveyed to the Universiti Teknologi Malaysia for providing the required facilities which made this research possible.
About this article
Cite this article
Hajihassani, M., Jahed Armaghani, D., Marto, A. et al. Ground vibration prediction in quarry blasting through an artificial neural network optimized by imperialist competitive algorithm. Bull Eng Geol Environ 74, 873–886 (2015). https://doi.org/10.1007/s10064-014-0657-x
Received:

Accepted:

Published:

Issue Date:
Keywords
Blast safety area

Ground vibration

Peak particle velocity

Artificial neural network

Imperialist competitive algorithm
Mots clés
Blast zone de sécurité au sol

vibrations, Pic de vélocité à particules

réseaux de neurones artificiels

concurrentielle impérialiste algorithme