Abstract
The southern slopes of Mount Ararat are formed of an interbedded sequence of limestones and mudrocks in which a 1,000 m deep valley has been eroded. During the glacial/periglacial climates of the past, mass movements took place in this mountainous area, resulting in a debris mantle on the slopes and a blocky colluvium in the valley floor. The 150 m × 50 m × 4 m high ship-like feature, sometimes referred to as "Noah's Ark", is considered to be a large discontinuity-bounded block of Miocene limestone which has slumped and crept downslope on the weak Eocene clays. The shape of the feature has been modified by abrasion caused by passing earthflow material as well as ice melt and limestone dissolution processes.
Résumé
Les pentes sud du Mont Ararat sont constituées d'une série de calcaires et d'argilites au sein de laquelle une vallée de 1,000 m de profondeur a été creusée. Sous les climats glaciaires et périglaciaires, des mouvements de versant ont affecté cette région montagneuse. Ils ont eu pour conséquence la formation de nappes d'éboulis sur les versants et l'accumulation de colluvions caillouteuses en fond de vallée. La forme à l'allure de bateau, de dimension 150 m × 50 m × 4 m, parfois nommée « Arche de Noé », est identifiée comme étant une masse de calcaire miocène, délimitée par des fractures, ayant glissé sur des argiles molles éocènes. Par la suite, cette masse glissée a été façonnée par le passage de coulées boueuses ainsi que par les eaux de fonte de glaciers et les processus de dissolution affectant les calcaires.
Access options
Buy single article
Instant access to the full article PDF.
USD 39.95
Price includes VAT (USA)
Tax calculation will be finalised during checkout.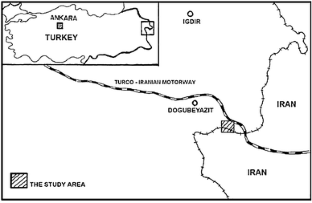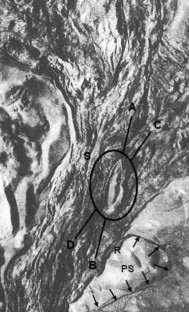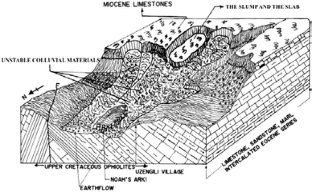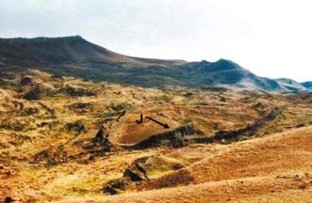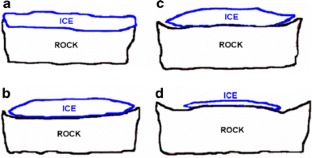 References
Blumental MM (1959) Ağrı Volkanı ve Sedimanter çevresinin Dağları, İ. Ü. Fen Fak., Mec, S B 23

Enigün HM (1988) Geophysical investigation of Telçeker landslide, Doğubeyazit, MTA, Technical Report No. 8543, Ankara

Güner Yılmaz (1986) Is Noah's Ark on Mount Ararat? Geomorphological development of the Doğubeyazit–Telçeker Landslide which is assumed to be related to Noah's Ark, Bulletin of Geomorphology, No.14, pp 27–37, Ankara

Life Magazine (1959) Noah's Ark is on Mount Ararat, Vol. 1, No.6, pp 15–17, Istanbul
About this article
Cite this article
Avci, M. "Noah's Ark": its relationship to the Telçeker earthflow, Mount Ararat, Eastern Turkey. Bull Eng Geol Environ 66, 377–380 (2007). https://doi.org/10.1007/s10064-007-0084-3
Received:

Accepted:

Published:

Issue Date:
Keywords
Noah's Ark

Mount Ararat

Earthflow

Slump

Creep

Axial displacement
Mots clés
Arche de Noé

Coulée boueuse

Glissement

Fluage

Déplacement axial