Zusammenfassung
Hintergrund
Im Bereich von Bahngleisen und Hochspannungsleitungen kommt es immer wieder zu Personenschäden durch ein Elektrotrauma und je nach Kinematik zur Polytraumatisierung.
Ziel der Arbeit
Darstellung der Komplexität der präklinischen Versorgung eines polytraumatisierten Patienten nach Hochspannungsunfall in besonderen örtlichen Gegebenheiten unter einsatztaktischen Aspekten. Synoptische Darstellung der Patientenversorgung inklusive Behandlungsverlauf und Outcome.
Material und Methoden
Fallbericht mit Diskussion von "Team Resource Management", Einsatztaktik und Prozessoptimierung.
Ergebnisse und Diskussion
Die Versorgung eines starkstrom- und polytraumatisierten Patienten erfordert ein hohes Maß an interprofessioneller Zusammenarbeit zwischen der IRLS, allen Einsatzkräften am Unfallort und der erst- und weiterbehandelnden Klinik. Die Ausschöpfung der Fähigkeiten aller Teammitglieder mit klarer Rollen- und Aufgabenverteilung ist dabei unerlässlich.
Schlussfolgerung
Am Notfallort sollte eine kritische Abwägung der Gefahrenlage unter Berücksichtigung des Eigenschutzes erfolgen. Ein "Team Resource Management" ist essenziell für eine optimale Patientenversorgung in schwierigen Einsatzsituationen. Die direkte Patientenvoranmeldung in der erstversorgenden Klinik verhindert Informationsverluste. Eine niedrige Alarmierungsschwelle des LNA und/oder des OrgL RD ermöglicht eine Entlastung der Einsatzkräfte.
Abstract
Background
In the vicinity of railroad tracks and high-voltage electrical lines, injuries to persons due to electrical trauma and, depending on the kinematics, multiple trauma, repeatedly occur.
Goal
Presentation of the complexity of the prehospital care of a polytrauma patient after a high voltage accident in special on-site conditions under operational tactical aspects. Patient care including the course of treatment and outcome are presented.
Methods
Case report with discussion of "team resource management", deployment tactics and process optimization.
Results and discussion
The care of a patient with multiple trauma and high voltage injuries requires a high degree of interprofessional cooperation between the emergency control center, all emergency services at the scene of the accident and the primary and secondary treating hospitals. Optimal utilization of the skills of all team members with a clear distribution of roles and tasks is essential.
Conclusion
At the scene of an emergency, the risk situation should be critically assessed, taking self-protection into account. "Team resource management" is essential for optimal patient care in difficult deployment situations. Direct patient registration in the first care clinic prevents loss of information. A low alert threshold of the chief emergency physician and/or the organizational head of rescue service decreases the burden for the emergency services.
Access options
Buy single article
Instant access to the full article PDF.
US$ 39.95
Tax calculation will be finalised during checkout.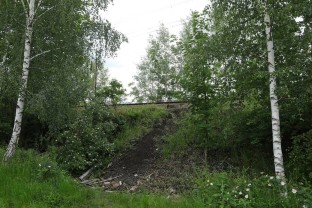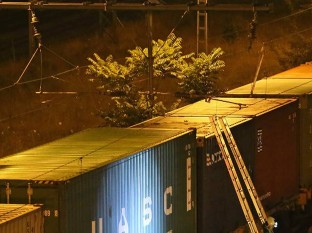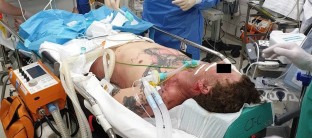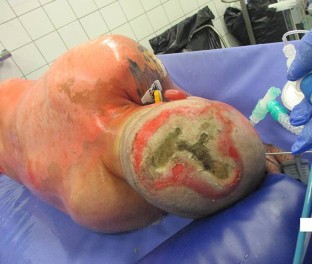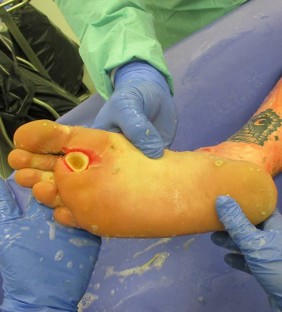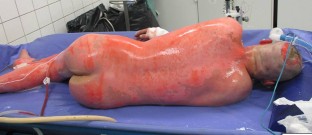 Abbreviations
AF:

Atemfrequenz

AMV:

Atemminutenvolumen

BOS:

Behörden und Organisationen mit Sicherheitsaufgaben

BVZ:

Brandverletztenzentrum

BWK:

Brustwirbelkörper

CCT:

Kraniale Computertomographie

EtCO2 :

Endtidales Kohlendioxid

FAST:

Focused Assessment with Sonography for Trauma

FIO2 :

Inspiratorische Sauerstoffkonzentration

GCS:

Glasgow Coma Scale

HF:

Herzfrequenz

IBP:

"Invasive blood pressure"

IPPV:

"Intermittent positive pressure ventilation"

IRLS:

Integrierte Regionalleitstelle

ITH:

Intensivtransporthubschrauber

IVENA:

Interdisziplinärer Versorgungsnachweis

LNA:

Leitender Notarzt

MRT:

Magnetresonanztomographie

NEF:

Notarzteinsatzfahrzeug

NIBPsys:

"Non invasiv blood pressure" systolisch

NotSan:

Notfallsanitäter

OrgL RD:

Organisatorischer Leiter Rettungsdienst

PEEP:

"Positive end exspiratory pressure"

Pmax :

Beatmungsspitzendruck

RD:

Rettungsdienst

RettAss:

Rettungsassistent

RTH:

Rettungstransporthubschrauber

RTW:

Rettungstransportwagen

SBAR:

"Situation, background, assesment, recommendation"

SpO2 :

Periphere Sauerstoffsättigung

TEE:

Transösophageale Echokardiographie

TTE:

Transthorakale Echokardiographie

vKOF:

Verbrannte Körperoberfläche

VT:

Tidalvolumen

X‑ABCDE:

"Exsanguination, airway, breathing, circulation, disability, exposure"

ZVK:

Zentraler Venenkatheter
Literatur
1.

Pötschke J, Gille J, Sablotzki A, Kremer T (2017) Spezielle Aspekte bei der Behandlung von Brandverletzungen durch Elektrotrauma. Plast Chir 4:167–172

2.

Von Dossow V, Zwißler B (2016) Strukturierte Patientenübergabe in der perioperativen Phase – Das SBAR-Konzept. Anasth Intensivmed 57:88–90

3.

Richter A (2002) Flugsicherheit. Fachliche Mitteilung Fliegende Verbände Bundeswehr, Bd. 39. New Training Institute, Craintal/Mühle

4.

Deutsche Bahn AG (2019) Notfallmanagement Eisenbahnbetrieb bei der DB AG. https://www.deutschebahn.com/resource/blob/264998/613203a869f5efc3887c5c2c610ed028/notfallmanagement__kurzinfo-data.pdf. Zugegriffen: 15. Jan. 2021
Danksagung
Die Autoren danken Herrn Manuel F. Struck für die Hilfe beim Erstellen des Manuskripts.
Ethics declarations
Interessenkonflikt
P. Lorenz, B. Steinke und S. Kotte geben an, dass kein Interessenkonflikt besteht.
Für diesen Beitrag wurden von den Autoren keine Studien an Menschen oder Tieren durchgeführt. Für die aufgeführten Studien gelten die jeweils dort angegebenen ethischen Richtlinien. Für Bildmaterial oder anderweitige Angaben innerhalb des Manuskripts, über die Patienten zu identifizieren sind, liegt von ihnen und/oder ihren gesetzlichen Vertretern eine schriftliche Einwilligung vor.
Additional information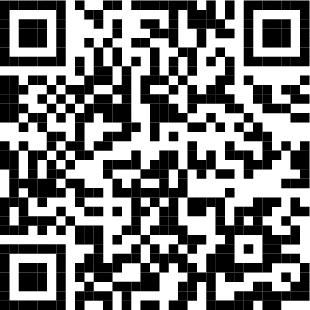 QR-Code scannen & Beitrag online lesen
About this article
Cite this article
Lorenz, P., Steinke, B. & Kotte, S. Nächtlicher Hochspannungsunfall mit Sturz aus 4 m Höhe von einem Güterwagen – ein einsatztaktischer Fallbericht. Notfall Rettungsmed (2021). https://doi.org/10.1007/s10049-021-00947-0
Schlüsselwörter
Starkstromunfall

Verbrennung

Polytrauma

Team Resource Management

Eigenschutz
Keywords
High voltage accident

Burn, electric

Multiple trauma

Team resource management

Self-protection