Access options
Buy single article
Instant access to the full article PDF.
US$ 39.95
Tax calculation will be finalised during checkout.

Literatur
Verwendete Literatur
1.

Fuchsig P (1971) Die Fettembolie – ein Epiphänomen des traumatischen Schocks. Dtsch Med Wochenschr 96(29):1210

2.

Savastano S et al (2019) Load distributing band device for mechanical chest compressions: an Utstein-categories based analysis of survival to hospital discharge. Int J Cardiol 287:81–85. https://doi.org/10.1016/j.ijcard.2019.03.037

3.

Buschmann C et al (2012) Obuktionsbefunde und Interpretation nach frustraner Reanimation. Notarzt 28:149–161. https://doi.org/10.1055/s-0032-130509

4.

Kim MJ et al (2013) Chest injury following cardiopulmonary resuscitation: a prospective computed tomography evaluation. Resuscitation 84(3):361–364. https://doi.org/10.1016/j.resuscitation.2012.07.011

5.

Koster RW et al (2017) Safety of mechanical chest compression devices AutoPulse and LUCAS in cardiac arrest: a randomized clinical trial for non-inferiority. Eur Heart J 38(40):3006–3013. https://doi.org/10.1093/eurheartj/ehx318

6.

Siegrist T (1988) Der Nachweis der Lungenfettembolie mit dem Doppelmesser. In: Dirnhofer R, Schick PJ (Hrsg) Gerichtsmedizin und Medizinrecht, Festschrift für Wolfgang Maresch. Akakdemische Druck- und Verlagsanstalt, Graz, S 161–173

7.

Brinkmann B et al (1976) Die Fettembolie der Lungen als Todesursache. Ätiologie, Patghogenese und Beweisführung. Z Rechtsmed 78:255–272

8.

Behn C, Höpker WW, Puschel K (1997) Fat embolism—a too infrequently determined pathoanatomic diagnosis. Versicherungsmedizin 49:89–93

9.

Brinkmann B (1978) Vitale Reaktionen in der Lungenstrombahn bei Tod durch Strangulation. Z Rechtsmed 81:133

10.

Voisard MX, Schweitzer W, Jackowski C (2013) Pulmonary fat embolism--a prospective study within the forensic autopsy collective of the Republic of Iceland. J Forensic Sci 58(Suppl 1):S105–S111. https://doi.org/10.1111/1556-4029.12003

11.

Turkmen Samdanci E, Reha Celik M, Pehlivan S et al (2019) Histopathological evaluation of autopsy cases with isolated pulmonary fat embolism (IPFE): Is cardiopulmonary resuscitation a main cause of death in IPFE? Open Access Emerg Med 11:121–127. https://doi.org/10.2147/OAEM.S194340

12.

Milroy CM, Parai JL (2019) Fat embolism, fat embolism syndrome and the autopsy. Acad Forens Pathol 9(3–4):136–154. https://doi.org/10.1177/1925362119896351
Weiterführende Literatur
13.

Westfall M, Krantz S, Mullin C, Kaufman C (2013) Mechanical versus manual chest compressions in out-of-hospital cardiac arrest: a meta-analysis. Crit Care Med 41(7):1782–1789. https://doi.org/10.1097/CCM.0b013e31828a24e3

14.

Grellner W, Madea B (1994) Pulmonary micromorphologiy in fatal strangulations. Forensic Sci Int 67:109
Ethics declarations
Interessenkonflikt
S. Schneider, S. Rabanser, M.D. Bollmann und J.H. Junge geben an, dass kein Interessenkonflikt besteht.
Für diesen Beitrag wurden von den Autoren keine Studien an Menschen oder Tieren durchgeführt. Für die aufgeführten Studien gelten die jeweils dort angegebenen ethischen Richtlinien. Für Bildmaterial oder anderweitige Angaben innerhalb des Manuskripts, über die Patienten zu identifizieren sind, liegt von ihnen und/oder ihren gesetzlichen Vertretern eine schriftliche Einwilligung vor.
Additional information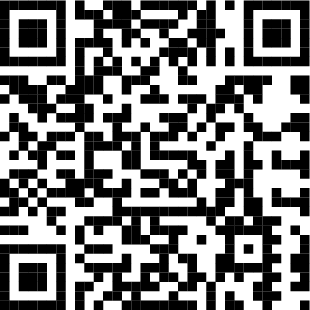 QR-Code scannen & Beitrag online lesen
About this article
Cite this article
Schneider, S., Rabanser, S., Bollmann, M.D. et al. Schweres Thoraxtrauma und pulmonale Fettembolie nach kardiopulmonaler Reanimation. Notfall Rettungsmed (2021). https://doi.org/10.1007/s10049-021-00921-w