Zusammenfassung
Die Versorgung ambulanter Notfälle ist in Deutschland nach § 75 Abs. 1b SGB V durch die Kassenärztlichen Vereinigungen (KV) zu gewährleisten und umfasst auch die Abrechnung. Der Patient hat aufgrund seines Rechts zur freien Arztwahl im Notfall die Möglichkeit, neben der KV-Notdienstpraxis auch das Krankenhaus aufzusuchen (§ 76 Abs. 1 Satz 2 SGB V). Auch der KV-Notdienst kann den Patienten an das Krankenhaus verweisen. Die für die Krankenhäuser damit verbundenen Kosten als Leistungserbringer sind jedoch ausschließlich durch die KVen zu erstatten. Somit hängt für die Krankenhäuser die Kostendeckung von der Genehmigung durch die KV ab, was insbesondere bei Laborleistungen immer wieder zu Diskussionen zwischen den Vertretern der Krankenhäuser und denjenigen der KV führt. In den zugrunde liegenden gesetzlichen Bestimmungen geht es bei der Notfallbehandlung um die Beseitigung einer akuten Vitalgefährdung, die Therapie unzumutbarer Schmerzen und die Abklärung einer stationären Behandlungspflicht. Da dem Arzt im Krankenhaus die abschließende Klärung der Notwendigkeit einer stationären Aufnahme obliegt, muss er sich nicht selten einer Differenzialdiagnostik bedienen, die über das Leistungsspektrum des KV-Notdiensts hinausgeht. Denn Ärzte im KV-Notdienst können die Frage nach Notwendigkeit stationärer Therapie nur mit der Verordnung von Krankenhausbehandlung beantworten. Dies muss auch bei der Erstattung von Laborleistungen berücksichtigt werden. Zukünftig sollte deshalb für die Erstversorgung ambulanter Notfallpatienten im Krankenhaus leitsymptombezogene Labordiagnostik definiert werden, die durch Dokumentation des Leitsymptoms sogleich die Begründung für den Aufwand rechtfertigt.
Abstract
The care of outpatient emergencies is in Germany according to § 75Abs. 1b SGB V obligation of the Association of Statutory Health Insurance Physicians (KV). This also includes billing for these cases. Due to the right to freely choose a doctor in an emergency, the patient has the option of visiting the hospital in addition to the KV emergency service practice (§ 76 (1) s 2 SGB V). The KV emergency service can also refer the patient to the hospital. The costs associated with this case are, however, to be reimbursed exclusively by the KV. Thus, for the hospitals, the cost recovery depends on the approval by the KV, which leads to discussions between the representatives of the hospitals and those of the KV, especially for laboratory services. In the underlying legal provisions, emergency treatment deals with the elimination of an acute vital danger, the therapy of unreasonable pain and the clarification of an inpatient treatment obligation. Since the doctor in the hospital is responsible for the final clarification of the need for inpatient admission, he often must use differential diagnostics that go beyond the range of assessment of the KV emergency service, which can answer this question by prescribing hospital treatment. This must be considered when reimbursing laboratory services. In future, therefore, leading symptom-related laboratory diagnostics should be defined for the necessary clarification of a need for inpatient treatment in the emergency room, which immediately justify the expense by coding the corresponding leading symptom.
Access options
Buy single article
Instant access to the full article PDF.
US$ 39.95
Tax calculation will be finalised during checkout.
Ethics declarations
Interessenkonflikt
I. Gröning, M. Friebe, M. Reindl, D. Rothstein und M. Bernhard geben an, dass kein Interessenkonflikt besteht.
Für diesen Beitrag wurden von den Autoren keine Studien an Menschen oder Tieren durchgeführt. Für die aufgeführten Studien gelten die jeweils dort angegebenen ethischen Richtlinien.
Additional information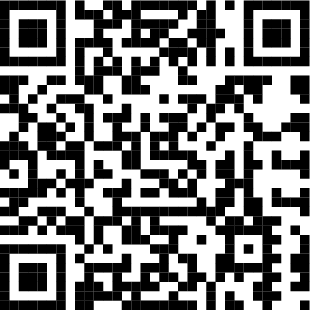 QR-Code scannen & Beitrag online lesen
About this article
Cite this article
Gröning, I., Friebe, M., Reindl, M. et al. Abrechnung im niedergelassenen Bereich im Vergleich zur ambulanten Notfallbehandlung in der Notaufnahme unter besonderer Betrachtung von Laborleistungen. Notfall Rettungsmed (2021). https://doi.org/10.1007/s10049-021-00919-4
Schlüsselwörter
EBM

Notfallabrechnung

Notaufnahme

Laborparameter

Befunderhebung
Keywords
EBM

Emergency billing

Emergency department

Laboratory parameters

Assessment