Abstract
In recent years, there have been substantial advancements in the development of different technologies for extracorporeal membrane oxygenation (ECMO) for in-hospital and out of hospital applications. However the effectiveness of these devices is not clearly known. The objective of this study was to evaluate the cost-effectiveness of Cardiohelp compared to other portable ECMO devices. In this systematic review, we searched Medline (via Ovid), Embase, Pubmed, Cochrane Library, SCOPUS, CRD and NICE. Articles were assessed by two independent reviewers for eligibility and quality of the evidence. Studies which compared Cardiohelp to other ECMO devices were included. Seven out of 1316 publication were included in this review, three of them were clinical trials and four were observational studies. The majority of the studies had limited quality. According to the measures of safety, Cardiohelp had safer technological features, but on the other hand, was more complex to use. Considering the effectiveness, Cardiohelp was not statistically different from other technologies. Cardiohelp showed slightly better performance than Centrimag in terms of cost per patient and cost-effectiveness. However, when clinical criteria were used to select the patients with good prognosis to administer the ECMO, incremental cost utility ratios (ICURs) for both Cardiohelp and Centrimag were below the level of willingness-to-pay threshold. According to the measures of safety and effectiveness, ECMO with Cardiohelp was not considerably different from other evaluated technologies. Moreover, ECMO with Cardiohelp or Centrimag can be considered cost-effective, provided that the patients are selected carefully in terms of neurological outcomes.
Access options
Buy single article
Instant access to the full article PDF.
US$ 39.95
Tax calculation will be finalised during checkout.
Subscribe to journal
Immediate online access to all issues from 2019. Subscription will auto renew annually.
US$ 79
Tax calculation will be finalised during checkout.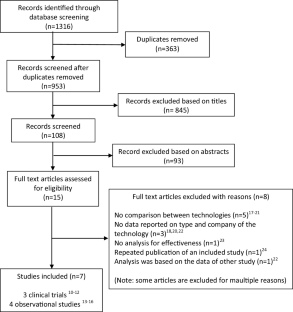 References
1.

Fraser JF, Shekar K, Diab S, Dunster K, Foley SR, Mcdonald CI, et al. ECMO—the clinician's view. ISBT Sci Ser. 2012;7:82–8.

2.

Shekar K, Mullany DV, Thomson B, Ziegenfuss M, Platts DG, Fraser JF. Extracorporeal life support devices and strategies for management of acute cardio-respiratory failure in adult patients: a comprehensive review. Crit Care. 2014;18:219.

3.

Allen S, Holena D, McCunn M, Kohl B, Sarani B. A review of the fundamental principles and evidence base in the use of extracorporeal membrane oxygenation (ECMO) in critically ill adult patients. J Intensive Care Med. 2011;26:13–26.

4.

Bartlett RH, Gattinoni L. Current status of extracorporeal life support (ECMO) for cardiopulmonary failure. Minerva Anestesiol. 2010;76:534–40.

5.

Krane M, Mazzitelli D, Schreiber U, Garzia AM, Braun S, Voss B, et al. Lifebridge B2T—a new portable cardiopulmonary bypass system. ASAIO J. 2010;56:52–6.

6.

Berdais D, Born F, Crosset M, Horisberger J, Künzli A, Ferrari E, et al. Superior venous drainage in the "LifeBox": a portable extracorporeal oxygenator with a self-expanding venous cannula. Perfusion. 2010;25:211–5.

7.

Kim AJ, Kim HJ, Lee HY, Ahn HS, Lee SW. Comparing extracorporeal cardiopulmonary resuscitation with conventional cardiopulmonary resuscitation: a meta-analysis. Resuscitation. 2016;103:106–16.

8.

Moher D, Liberati A, Tetzlaff J, Altman DG. Preferred reporting items for systematic reviews and meta-analyses: the PRISMA statement. Ann Intern Med. 2009;151:264–9.

9.

Singh J. Critical appraisal skills programme. J Pharmacol Pharmacother. 2013;4:76–7.

10.

Combes A. Extra-corporeal membrane oxygenation (ECMO) for severe acute respiratory distress syndrome (ARDS). Réanimation 2011;20:49–61.

11.

Schober A, Holzer M. Emergency cardiopulmonary bypass after cardiac arrest with ongoing cardiopulmonary resuscitation—a pilot randomized trial. In: ClinicalTrials.gov [Internet]. Bethesda (MD): National Library of Medicine (US). 2000. https://clinicaltrials.gov/ct2/show/NCT01605409. Cited 23 Jan 2016

12.

Malfertheiner MV, Philipp A, Lubnow M, Zeman F, Enger TB, Bein T, et al. Hemostatic changes during extracorporeal membrane oxygenation: a prospective randomized clinical trial comparing three different extracorporeal membrane oxygenation systems. Crit Care Med. 2016;44:747–54.

13.

Shah AP, Russo MJ, Karol J, Beiser D, Bozzay T, Paul J, et al. Access to a portable miniaturized extracorporeal membrane oxygenation system increases utilization for cardiac arrest patients. Circulation. 2012;126:A229.

14.

Palanzo DA, Baer LD, Banayosy AE, Wang S, Ündar A, Pae WE. Choosing a pump for extracorporeal membrane oxygenation in the USA. Artif Org. 2014;38:1–4.

15.

Lehle K, Philipp A, Hiller KA, Zeman F, Buchwald D, Schmid C, et al. Efficiency of gas transfer in venovenous extracorporeal membrane oxygenation: analysis of 317 cases with four different ECMO systems. Intensive Care Med. 2014;40:1870–7.

16.

Burišková K, Rogalewicz V, Ošťádal P. Cost-effectiveness of extracorporeal cardiopulmonary resuscitation in patients with refractory cardiac arrest. Value Health. 2014;17:A488.

17.

Schopka S, Philipp A, Hilker M, Muller T, Zimmermann M, Arlt M, et al. Clinical course and long-term outcome following venoarterial extracorporeal life support-facilitated interhospital transfer of patients with circulatory failure. Resuscitation. 2015;93:53–7.

18.

Peek GJ, Mugford M, Tiruvoipati R, Wilson A, Allen E, Thalanany MM, et al. Efficacy and economic assessment of conventional ventilatory support versus extracorporeal membrane oxygenation for severe adult respiratory failure (CESAR): a multicentre randomised controlled trial. Lancet. 2009;374:1351–63.

19.

Haneya A, Philipp A, Diez C, Schopka S, Bein T, Zimmermann M, et al. A 5-year experience with cardiopulmonary resuscitation using extracorporeal life support in non-postcardiotomy patients with cardiac arrest. Resuscitation. 2012;83:1331–7.

20.

St-Onge M, Fan E, Mégarbane B, Hancock-Howard R, Coyte PC. Venoarterial extracorporeal membrane oxygenation for patients in shock or cardiac arrest secondary to cardiotoxicant poisoning: a cost-effectiveness analysis. J Crit Care. 2015;30:437-e7.

21.

Borisenko O, Wylie G, Payne J, Bjessmoa S, Smithe J, Firmin R, et al. The cost impact of short-term ventricular assist devices and extracorporeal life support systems therapies on the National Health Service in the UK. Interact Cardiovasc Thorac Surg. 2014;19:41–8.

22.

Tramm R, Ilic D, Davies AR, Pellegrino VA, Romero L, Hodgson C. Extracorporeal membrane oxygenation for critically ill adults. Cochrane Database Syst Rev 2015.

23.

Borisenko O, Wylie G, Payne J, Bjessmo S, Smith J, Yonan N, et al. Thoratec Centrimag for temporary treatment of refractory cardiogenic shock or severe cardiopulmonary insufficiency: a systematic literature review and meta-analysis of observational studies. ASAIO J. 2014;60:487–97.

24.

Lehle K, Philipp A, Müller T, Schettler F, Bein T, Schmid C, et al. Flow dynamics of different adult ECMO systems: a clinical evaluation. Artif Org. 2014;38:391–8.
Acknowledgements
This work was funded by the National Institute for Health Research (NIHR) of Iran. The funder is not involved in the design of the study or collection, analysis and interpretation of data, or in writing the manuscript. The views expressed are those of the authors and not necessarily those of the NIHR.
Ethics declarations
Conflict of interest
None of the authors have any conflicts of interest to declare.
About this article
Cite this article
Mahboub-Ahari, A., Heidari, F., Sadeghi-Ghyassi, F. et al. A systematic review of effectiveness and economic evaluation of Cardiohelp and portable devices for extracorporeal membrane oxygenation (ECMO). J Artif Organs 22, 6–13 (2019). https://doi.org/10.1007/s10047-018-1067-9
Received:

Accepted:

Published:

Issue Date:
Keywords
Extracorporeal membrane oxygenation

Effectiveness

Cost-effectiveness

Extracorporeal life support