Abstract
A new photovoltaic generation unit based on the application of holographic technologies called a Holo-Window is proposed in this work. The basic principle and the optical configuration used for the basic experimental unit are described. Suitable fabrication technology for a hologram with the broadband spectrum required to provide the appropriate sunlight capture capability is then discussed. Finally, a laboratory-prototype Holo-Window unit was developed and its performance was evaluated.
Access options
Buy single article
Instant access to the full article PDF.
US$ 39.95
Tax calculation will be finalised during checkout.
Subscribe to journal
Immediate online access to all issues from 2019. Subscription will auto renew annually.
US$ 79
Tax calculation will be finalised during checkout.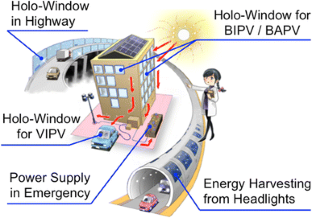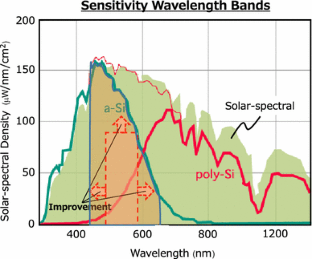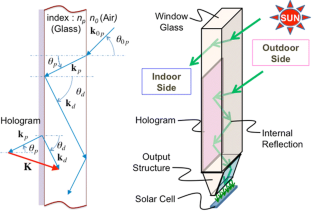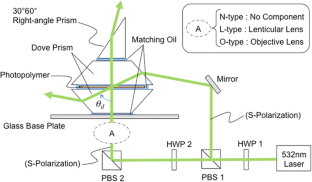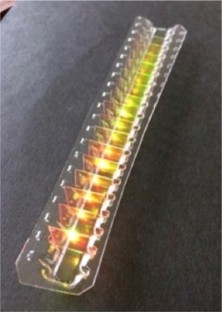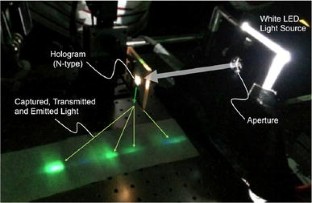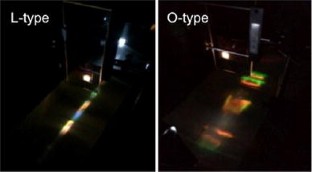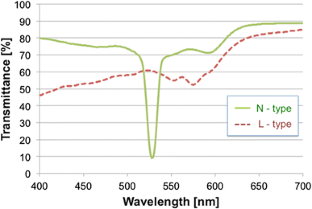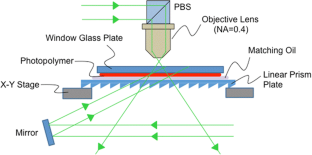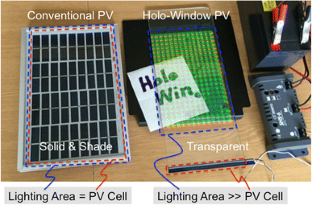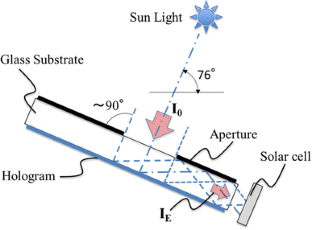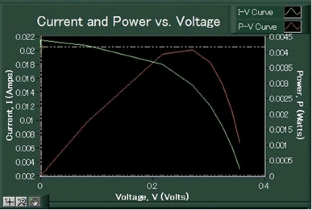 References
1.

Strong, S.: Building integrated photovoltaics (BIPV) (www.wbdg.org, Whole building design guide, June 9, 2010). Accessed 26 July 2007

2.

Letendre, S.E.: Ushering in an era of solar-power mobility. In: Proceedings of the 2006 International Workshop on Hybrid and Solar Vehicles, Salerno, Italy (2006)

3.

Singh, S.N., Saw, P., Kumar, R.: Holography: New breakthrough in solar power conversion technology. Int. J. Eng. Sci. Tech. 4, 2485 (2012)

4.

Gabor, D.: Microscopy by reconstructed wave-fronts. Proc. Roy. Soc. A197, 454 (1949)

5.

Kogelnik, K.: Coupled-wave theory for thick hologram gratings. Bell Sys. Tech. J. 48, 2909 (1969)

6.

Denisyuk, Y.N.: On the reflection of optical properties of an object in a wave field of light scattered by it. Doklady Akademii Nauk SSSR 144, 1275 (1962)

7.

Leith, E.N., Upatnieks, J.: Reconstructed wave fronts and communication theory. J. Opt. Soc. Am. 52, 1123 (1962)

8.

Gowrishankar, W., Hutton, D., Fluhrer, C., Dasgupta, N.: Making photovoltaic power competitive with grid parity. IEEE 4th World Conf. on Photovoltaic Energy, p. 2532 (2006)

9.

Gokcen, N.A., Loferski, J.J.: Efficiency of tandem solar cell systems as a function of temperature and solar energy concentration ratio. Sol. Energy Mater. 1, 271 (1979)

10.

Green, M.A.: Third generation photovoltaics: advanced solar energy conversion. Springer-Verlag (2006)

11.

Fujimura, R., Shimura, T., Kuroda, K.: Multiplexing capability in polychromatic reconstruction with selective detection method. Opt. Express 18, 1091 (2010)
Acknowledgments
This work was supported in part by NEDO (New Energy and Industrial Technology Development Organization).
About this article
Cite this article
Kasezawa, T., Horimai, H., Tabuchi, H. et al. Holographic window for solar power generation. Opt Rev 23, 997–1003 (2016). https://doi.org/10.1007/s10043-016-0257-z
Received:

Accepted:

Published:

Issue Date:
Keywords
Holo-Window

BIPV

BAPV

VIPV

Hologram

Photopolymer

Bragg degeneracy

Photovoltaic

Solar cell