Abstract
Conventional hydrogeological practice is to formulate a conceptual model, which is often the basis of a numerical model. The numerical model is then used to test groundwater management strategies. A workflow is proposed, employing the numerically enhanced conceptual model (NECoM) of the Mean Sea Level Aquifer (MSLA) on the island of Malta. The Malta MSLA is overexploited and under threat of salinization. Data (heads, chloride concentrations, electrical conductivity logs, tidal tests and qualitative analyses) were assimilated into a fast-running numerical model. Simultaneously, strategies for optimal acquisition of further data were examined through the modelling process. The model was delivered through the Energy and Water Agency, with suggestions for flexible model deployment. These workflows will, hopefully, spawn model improvements through further revision of the base concepts. The model allows the agency to make predictions, which have uncertainties that are quantified and reduced through data assimilation as new data become available. Contemplated management plans can therefore be properly assessed before implementation. The proposed NECoM approach can be generalized since it bases model usage on the premise that modelling should make maximum use of existing data by assimilating its information content, thereby highlighting the uncertainties of decision-critical predictions that remain because of data insufficiency. Thus, the presently disjointed process of modelling on the one hand, and data acquisition on the other, can be better aligned. Conceptual and numerical model development become parallel, rather than sequential, activities. Together, they enable predictions of future system behaviour for which bias is reduced and uncertainties quantified.
Résumé
On utilise la pratique hydrogéologique conventionnelle pour formuler un modèle conceptuel, qui est souvent la base d'un modèle numérique. Le modèle numérique est ensuite utilisé pour tester les stratégies de gestion des eaux souterraines. Une méthodologie est ensuite proposée, utilisant le modèle conceptuel amélioré numériquement (MoCAN) pour l'aquifère du niveau moyen de la mer (Mean Sea Level Aquifer -MSLA) sur l'île de Malte. Cet aquifère est surexploité et menacé de salinisation. Les données (charges, concentrations en chlorure, diagraphies de conductivité électrique, tests de marée et analyses qualitatives) ont été assimilées dans un modèle numérique d'exécution rapide. Simultanément, des stratégies d'acquisition optimale de données supplémentaires ont été examinées à travers le processus de modélisation. Le modèle a été fourni par l'Agence de l'Energie et de l'Eau, avec des suggestions pour un déploiement flexible. Nous espérons que cette méthodologie engendrera des améliorations du modèle grâce à une nouvelle révision des concepts de base. Le modèle permet à l'Agence de faire des prédictions, qui comportent des incertitudes qui sont quantifiées et réduites grâce à l'assimilation des données à mesure que de nouvelles données deviennent disponibles. Les plans de gestion envisagés peuvent donc être correctement évalués avant leur mise en œuvre. L'approche MoCAN proposée peut être généralisée puisqu'elle fonde l'utilisation du modèle sur le principe que la modélisation doit utiliser au maximum les données existantes en assimilant son contenu informationnel, mettant ainsi en évidence les incertitudes des prédictions décisionnelles qui subsistent en raison de l'insuffisance des données. Ainsi, le processus actuellement disjoint de modélisation d'une part, et d'acquisition de données d'autre part, peut être mieux aligné. Le développement de modèles conceptuels et numériques devient des activités parallèles plutôt que séquentielles. Ensemble, ils permettent de prédire le comportement futur du système pour lequel le biais est réduit et les incertitudes quantifiées.
Resumen
La práctica hidrogeológica convencional se utiliza para formular un modelo conceptual, que suele ser la base de un modelo numérico. A continuación, el modelo numérico se utiliza para probar las estrategias de gestión de las aguas subterráneas. Se propone un flujo de trabajo que emplea el modelo conceptual numéricamente mejorado (NECoM) del acuífero Malta Mean Sea Level (MSLA) en la isla de Malta. El MSLA de Malta está sobreexplotado y bajo amenaza de salinización. Los datos (alturas, concentraciones de cloruro, registros de conductividad eléctrica, análisis de mareas y datos cualitativos) se asimilaron a un modelo numérico de rápida ejecución. Simultáneamente, se examinaron las estrategias para la adquisición óptima de más datos mediante el proceso de modelización. El modelo se entregó a través de la Energy and Water Agency, con sugerencias para un desarrollo flexible del modelo. Se espera que estos flujos de trabajo den lugar a mejoras en el modelo mediante una nueva revisión de los conceptos básicos. El modelo permite a la Agencia hacer predicciones, que tienen incertidumbres que se cuantifican y reducen mediante la asimilación de datos a medida que se dispone de nuevos datos. Así, los planes de gestión previstos pueden evaluarse adecuadamente antes de su aplicación. El método NECoM propuesto puede generalizarse, ya que basa el uso del modelo en la premisa de que la modelización debe aprovechar al máximo los datos existentes asimilando su contenido informativo, lo que pone de manifiesto las incertidumbres de las predicciones críticas para la toma de decisiones que siguen existiendo debido a la insuficiencia de datos. De este modo, el proceso actualmente desarticulado de modelización, por un lado, y de adquisición de datos, por otro, puede alinearse mejor. El desarrollo de modelos conceptuales y numéricos se convierte en actividades paralelas, en lugar de secuenciales. En conjunto, permiten predecir el comportamiento futuro del sistema, reduciendo los sesgos y cuantificando las incertidumbres.
摘要
传统的水文地质调查被用来制定概念模型, 这通常是数值模型的基础。然后该数值模型将用于提出地下水管理策略。提出了一种工作流程, 该流程采用了Malta岛上平均海平面含水层(MSLA)的增强概念数值模型(NECoM)。Malta的MSLA被过度开发, 并受到盐碱化的威胁。数据(水头, 氯化物浓度, 电导率记录, 潮汐试验和定性分析)被同化于快速运行的数值模型。同时, 通过建模过程检查了进一步获取最佳数据的策略。该模型是通过能源和水务署提供的, 并提出了灵活部署模型的建议。希望这些工作流程将通过对基础概念的进一步修订来改进产生的模型。该模型使机构能够做出预测, 这些预测不确定性是通过新获得数据同化来量化并减少。因此可以在实施之前适当地评估规划的管理计划。提出的NECoM方法可以推广, 因为它基于模型的使用, 前提是建模应通过吸收其信息内容来最大程度地利用现有数据, 从而突出了由于数据不足而导致的决策关键型预测的不确定性。因此, 一方面可以使当前分离的建模过程和另一方面的数据获取更好地联系。概念模型和数值模型的开发变成并行而不是顺序的耦合。因此它们可以预测未来系统的行为, 从而减少偏差并量化不确定性。
Riassunto
Il modello concettuale di un acquifero viene generalmente formulato utilizzando metodi tradizionali per poi costituire la base di un modello numerico. Quest'ultimo viene poi utilizzato per testare diverse strategie di gestione delle acque sotterranee. Nel presente articolo viene proposto un approccio finalizzato alla definizione del modello concettuale con il supporto dell'analisi numerica (NECoM), applicato all'acquifero più esteso e sfruttato di Malta (il cosiddetto Mean Sea Level Aquifer - MSLA). L'acquifero MSLA è sovra sfruttato e soggetto a problemi di salinizzazione. I dati (fra cui la soggiacenza, la concentrazione di cloruri, i valori di conducibilità elettrica, le oscillazioni di marea) sono stati assimilati in un modello numerico. Contestualmente, in base alle criticità messe in evidenza dal modello, sono state esaminate strategie per l'ottimizzazione dell'acquisizione di nuovi dati. Il modello è stato consegnato all'Agenzia per l'Energia e le Risorse Idriche del Governo di Malta (EWA). Esso consentirà all'Agenzia di fare previsioni che saranno però inevitabilmente affette da incertezze: queste, tuttavia, possono essere quantificate e ridotte attraverso l'assimilazione dei nuovi dati man mano che diventino disponibili. L'approccio NECoM proposto può essere generalizzato in altri contesti idrogeologici, basandosi sulla premessa che la modellazione dovrebbe sfruttare al massimo i dati e le informazioni che hanno peso per una data previsione. In questo modo, il processo di modellazione diventa un importante ausilio: lo sviluppo del modello concettuale e numerico diventano attività parallele, piuttosto che sequenziali e consentono di prevedere il comportamento futuro di un sistema dove le inefficienze vengono ridotte e le incertezze quantificate.
Resumo
A prática hidrogelógica convencional foi utilizada para formular um modelo conceitual, que frequentemente é base para um modelo numérico. O modelo numérico é então utilizado para estratégias no gerenciamento hídrico. Um fluxograma de trabalho é proposto empregando o modelo conceitual numericamente melhorado (NECoM) do Aquífero em Nível Médio do Mar de Malta (MSLA) na ilha de Malta. O MLSA de Malta é superexplorado e está ameaçado de salinização. Dados (nascentes, concentrações de cloretos, cargas de condutividade elétrica, testes de marés e análises quantitativas) foram assimiladas no modelo numérico rápido. Simultaneamente, as estratégias para aquisição ótima de dados futuros foram examinadas no processo de modelagem. O modelo foi entregue através da Agência de Água e Energia, com sugestões para o desenvolvimento do modelo flexível. Esses fluxograma de trabalho, esperançosamente, gerarão melhorias na revisão futura dos conceitos base. O modelo permite a Agência para fazer previsões, que tem incertezas que são quantificadas e reduzidas através da assimilação de dados assim que novos dados se tornam disponíveis. Planos de gerenciamentos contemplados podem entretanto ser propriamente avaliados antes da implementação. A abordagem NECoM proposta pode ser generalizada desde seu uso do modelo base na premissa que a modelagem deveria fazer o uso máximo dos dados existentes pela assimilação do conteúdo da informação, destacando as incertezas das precisões de decisão crítica que restam pela insuficiência dos dados. Assim, o presente processo de modelagem desagregado por um lado, e aquisição de dados por outro lado, podem ser melhor alinhados. O desenvolvimento do modelo numérico e conceitual se torna paralelo, preferencialmente ao sequencial, atividades. Juntos, eles permitem previsões do comportamento do sistema futuro pelo qual o viés é reduzido e incertezas quantificadas.
This is a preview of subscription content,
to check access.
Access this article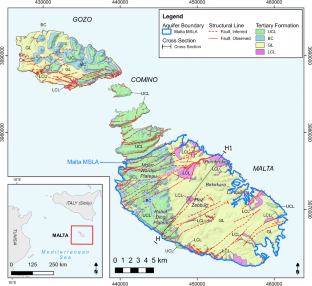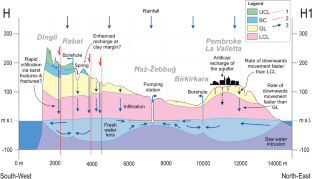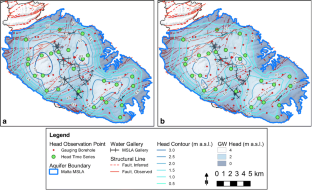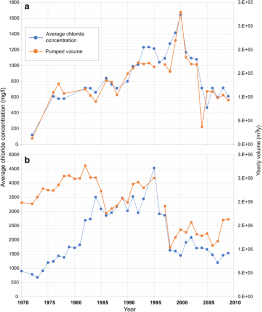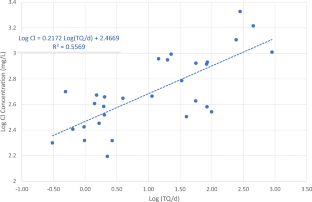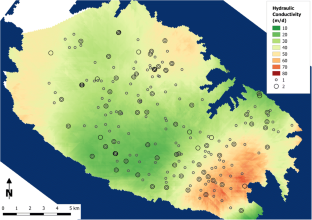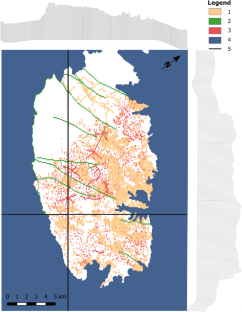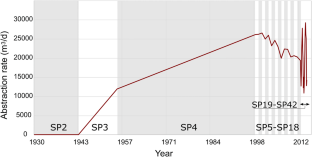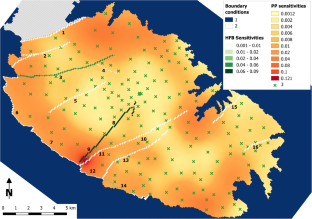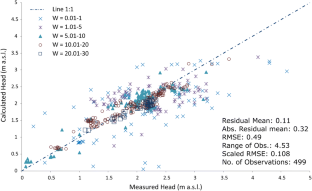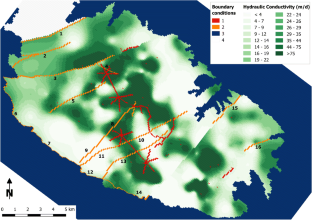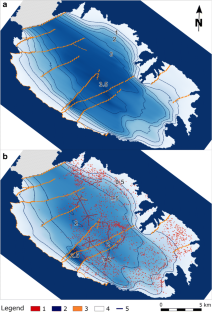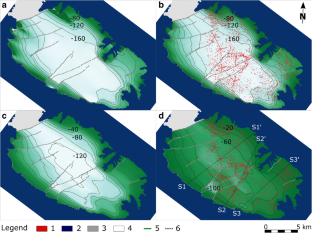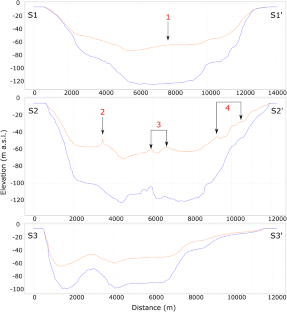 Similar content being viewed by others
References
Allen DJ, Brewerton LJ, Coleby LM, Gibbs BR, Lewis MA, MacDonald AM, Wagstaff SJ, Williams AT (1997) The physical properties of major aquifers in England and Wales. BGS WD/97/034, British Geological Survey, Keyworth, UK. http://nora.nerc.ac.uk/id/eprint/13137. Accessed October 2020

Bakker M, Schaars F, Hughes JD, Langevin CD, Dausman AM (2013) Documentation of the seawater intrusion (SWI2) package for MODFLOW. US Geol Survey Tech Methods, Book 6, Chap A46, 47 pp. http://pubs.usgs.gov/tm/6a46/. Accessed March 2021

Borsi I, Foglia L, Cannata M, Vázquez-Suñé E, Mehl S, De Filippis G, Criollo R, Ghetta M, Cardoso M, Velasco V, Neumann J, Toegl A, Serrano A, Riera C, Rossetto R (2019) FREEWAT user manual, Volume 0: reference manual. Version 1.2.0, November 14th, 2019. http://www.freewat.eu/. Accessed October 2020

Bredehoeft J (2005) The conceptualization model problem—surprise. Hydrogeol J 13(1):37–46

Bureau de Recherche Géologique et Minière - BRGM (1991) Study of the fresh-water resources of Malta. Water Works Dept. protocol number: R33691 EAU 4S 91 (paper copy), Archive of the Energy and Water Agency of Malta, Triq il-Mithna, Ħal Qormi, Malta

De Filippis G, Borsi I, Ghetta M, Rossetto R (2017) The FREEWAT platform for the assessment of water availability and quality (in Italian). Acque Sotterranee - Ital J Groundw 6(3/149):65–66. https://doi.org/10.7343/as-2017-294

Denzin NK, Lincoln YS (1998) Strategies of qualitative inquiry. Sage, Thousand Oaks, CA, 346 pp

Doherty J (2003) Groundwater model calibration using pilot points and regularization. Ground Water. https://doi.org/10.1111/j.1745-6584.2003.tb02580.x

Doherty J (2008) Guidelines for groundwater model calibration using regularized inversion. Watermark, Brisbane, Australia, 41 pp. https://pesthomepage.org/. Accessed October 2020

Doherty J (2015) Calibration and uncertainty analysis for complex environmental models. Watermark, Brisbane, Australia

Doherty J, Moore C (2020) Decision support modeling: data assimilation, uncertainty quantification, and strategic abstraction. Groundwater 58:327–337. https://doi.org/10.1111/gwat.12969

Doherty J, Fienen M, Hunt R (2010a) Approaches to highly parameterized inversion: pilot-point theory, guidelines, and research directions. US Geol Surv Sci Invest Rep 2010-5168. https://pubs.usgs.gov/sir/2010/5168/pdf/sir20105168.pdf. Accessed March 2021

Doherty J, Hunt R, Tonkin M (2010b) Approaches to highly parameterized inversion: a guide to using PEST for model-parameter and predictive-uncertainty analysis. US Geol Surv Sci Invest Rep 2010–5168. https://pubs.usgs.gov/sir/2010/5211/pdf/uncpest_sir2010–5211.pdf. Accessed March 2021

Falkenmark M (1989) The massive scarcity threatening Africa: why is not it being addressed. Ambio 18(2):112–118

Ferris JG (1951) Cyclic fluctuations of water level as a basis for determining aquifer transmissibility: Int. Union Geodesy and Geophysics, vol 2. Assoc. Sci. Hydrology Assembly, Brussels, Dupl. as US Geol Surv Ground Water Note 1, 1952, pp 148–155

Flick U (2014) The SAGE handbook of qualitative data analysis. Sage, Thousand Oaks, CA. https://doi.org/10.4135/9781446282243.

Geological Survey of Great Britain (GSGB) (1945) Military Engineering: Water supply. Supplement no. 1. The location of underground water by geological and geophysical methods. War Office Code 7490, HMSO, London

Government of Malta (1961) Water supply contract no. 6, Record drawing no. 6. Ta' L-Isperanza: details of shaft bottom layout. Project Plate, Government of Malta, Valletta, Malta

Harbaugh AW (2005) MODFLOW-2005, The U.S. Geological Survey modular ground-water model: the ground-water flow process. US Geol Surv 6-A16

Hill MC, Tiedeman CR (2007) Effective groundwater model calibration: with analysis of data, sensitivities, predictions, and uncertainty. Wiley, New York. https://doi.org/10.1002/0470041080

L'Hóte Y, Mahe G, Some B, Triboulet JP (2002) Analysis of a Sahelian annual rainfall index from 1896 to 2000: the drought continues. Hydrol Sci J 47(4):563–572. https://doi.org/10.1080/02626660209492960

Lee CH, Farmer I (1993) Fluid flow in discontinuous rocks. Chapman and Hall, London, 169 pp

Lewis DC, Burgy RH (1964) Hydraulic characteristics of fractured and jointed rock. Ground Water 2:4–9. https://doi.org/10.1111/j.1745-6584.1964.tb01764.x

Louis C (1974) Rock hydraulics. In: Muller L (ed) Rock mechanics. Springer, Berlin, pp 299–387

Miles MB, Huberman AM (1994) Qualitative data analysis: an expanded sourcebook, 2nd edn. Sage, Thousand Oaks, CA

Morris TO (1952) The water supply resources of Malta. Government of Malta, Valletta, Malta

National Statistics Office – Malta – NSO (2019) News release 108/2019, 10 July 2019. National Statistics Office, Malta. https://nso.gov.mt/en/News_Releases/View_by_Unit/Unit_C5/Population_and_Migration_Statistics/Documents/2019/News2019_108.pdf. Accessed October 2020

Piscopo V, Baiocchi A, Lotti F, Ayan EA, Biler AR, Ceyhan AH, Cüylan M, Dişli E, Kahraman S, Taşkın M (2018) Estimation of rock mass permeability using variation in hydraulic conductivity with depth: experiences in hard rocks of western Turkey. Bull Eng Geol Environ 77:1663–1671. https://doi.org/10.1007/s10064-017-1058-8

Rose E (2012) Groundwater as a military resource: development of Royal Engineers boring sections and British military hydrogeology in World War II. Geol Soc London Spec Publ 362:105–138. https://doi.org/10.1144/SP362.7

Rossetto R, De Filippis G, Borsi I, Foglia L, Cannata M, Criollo R, Vázquez-Suñé E (2018) Integrating free and open source tools and distributed modelling codes in GIS environment for data-based groundwater management. Environ Modell Software 107:210–230. https://doi.org/10.1016/j.envsoft.2018.06.007

Rumbaugh J, Rumbaugh O (2020) Groundwater Vistas Version 7.24, Build 211. Environmental Simulations, Reinholds, PA

Sapiano M (2015) MARSOL Project: Deliverable D10.1—characterisation of the sea-level aquifer system in the Malta South Region. http://www.marsol.eu/. Accessed October 2020

Seibert J, McDonnell JJ (2002) On the dialog between experimentalist and modeler in catchment hydrology: use of soft data for multicriteria model calibration. Water Resour Res 38(11):1241. https://doi.org/10.1029/2001WR000978.

Snow DT (1968) Rock fracture spacings, openings and porosities. J Soil Mech Found Div Proc Am Soc Civil Eng 94:73–91

Snow DT (1970) The frequency and apertures of fractures in rock. Int J Rock Mech Min Sci Geomech Abstr 7:23–40. https://doi.org/10.1016/0148-9062(70)90025-2

Stuart ME, Heaton THE, Maurice L, Chilton PJ, William PJ (2008) A preliminary study on the identification of the sources of nitrate contamination in groundwater in Malta Results and interpretation. British Geological Survey commissioned report, CR/08/094, BGS, Keyworth, UK, pp 4

Stuart ME, Maurice L, Heaton THE, Sapiano M, Micallef Sultana M, Gooddy DC, Chilton PJ (2010) Groundwater residence time and movement in the Maltese islands – A geochemical approach. Appl Geochem 25(5):609–620

Sustainable Energy and Water Conservation Unit - SEWCU (2011) The 1st Water Catchment Management Plan for the Malta Water Catchment District, Environment and Resources Authority, Marsa, Malta

Sustainable Energy and Water Conservation Unit - SEWCU (2015) The 2nd Water Catchment Management Plan for the Malta Water Catchment District 2015–2021, Environment and Resources Authority, Marsa, Malta

Thornthwaite CW, Mather JR (1955) The Water Balance. Publications in Climatology, vol 8, no. 1, Laboratory of Climatology (C.W. Thornthwaite Associates), 104 pp. http://worldcat.org/identities/lccn-n50076944/. Accessed March 2021

Wei ZQ, Egger P, Descoeudres F (1995) Permeability predictions for jointed rock masses. Int J Rock Mech Min Sci Geomech Abstr 32:251–261. https://doi.org/10.1016/0148-9062(94)00034-Z
Funding
This work was financed by the Energy and Water Agency of the Government of Malta, and is part of a larger project co-financed by the European Union under the LIFE Programme, LIFE-IP-RBMP-Malta - Optimising the implementation of the 2nd RBMP in the Maltese River Basin District (project reference: LIFE16 IPE/MT/000008).
Additional information
Publisher's note
Springer Nature remains neutral with regard to jurisdictional claims in published maps and institutional affiliations.
Supplementary information
About this article
Cite this article
Lotti, F., Borsi, I., Guastaldi, E. et al. Numerically enhanced conceptual modelling (NECoM) applied to the Malta Mean Sea Level Aquifer. Hydrogeol J 29, 1517–1537 (2021). https://doi.org/10.1007/s10040-021-02330-2
Received:

Accepted:

Published:

Issue Date:

DOI: https://doi.org/10.1007/s10040-021-02330-2
Keywords