Zusammenfassung
Im Bereich der sonographischen Frakturdiagnostik sind in den letzten Jahren standardisierte Diagnostikalgorithmen (Sonographic Algorithm for Fracture Evaluation, SAFE) entwickelt worden, die eine breite Anwendung ermöglichen. Das Haupteinsatzgebiet liegt bei Kindern bis zum 12. Lebensjahr. Am Handgelenk (Wrist SAFE) erfolgen eine komplett röntgenfreie Diagnostik und Therapiesteuerung. Die Sensitivität beträgt im Vergleich zum Röntgenbild 96–98 %, die Spezifität 98–100 %, der positive Vorhersagewert 0,98–1, der negative Vorhersagewert 0,95–0,96. Am Ellenbogen dient die Sonographie der Diagnostik eines Gelenkergusses (SOnographic FAt-pad, SOFA). Bei fehlendem Nachweis ist eine Fraktur mit großer Wahrscheinlichkeit auszuschließen. Die Sensitivität beträgt 97,9 %, die Spezifität 95 %, der positive Vorhersagewert 0,95, der negative Vorhersagewert 0,98. Am proximalen Oberarm wird der Ultraschall zum Frakturausschluss und bei nachgewiesener Fraktur zur Bestimmung der Achsabweichung eingesetzt. Hier finden sich eine Sensitivität von 94,4 % und eine Spezifität von 100 %. Durch den Einsatz der Sonographie können Röntgenbelastung vermieden, Abläufe beschleunigt und Kosten gesenkt werden.
Abstract
In recent years standardized algorithms have been developed for sonographic fracture diagnostics (sonographic algorithm for fracture evaluation, SAFE) which allow a broad field of utilization. The main application area is in the diagnostics of children up to 12 years of age. For the wrist (wrist-SAFE) completely radiation-free diagnostics and treatment control of wrist fractures can be performed with a sensitivity of 96–98 %, a specificity of 98–100 %, a positive predictive value (PPV) of 0.98–1 and a negative predictive value (NPV) of 0.95–0.96. The elbow-SAFE uses the sonographic fat pad (SOFA) sign to predict or exclude a fracture (sensitivity 97.9 %, specificity 95 %, PPV 0.95 and NPV 0.98). A lack of detection means that a fracture can be excluded with a high degree of probability. The shoulder-SAFE diagnoses proximal humerus fractures with a sensitivity of 94.4 % and a specificity of 100 %. The use of ultrasound allows an effective reduction of radiation exposure, time consumption and costs.
Access options
Buy single article
Instant access to the full article PDF.
US$ 39.95
Tax calculation will be finalised during checkout.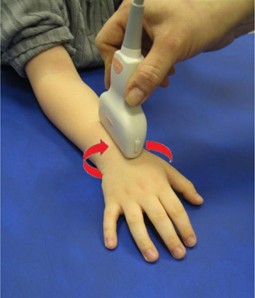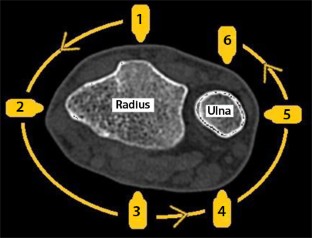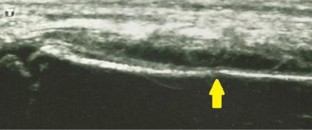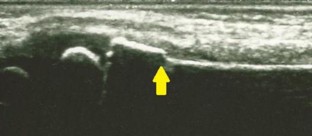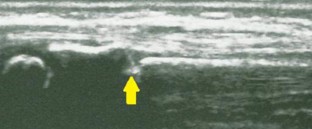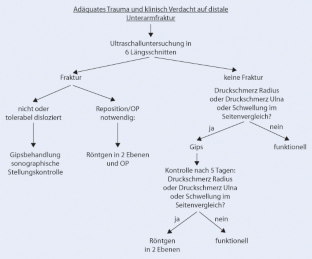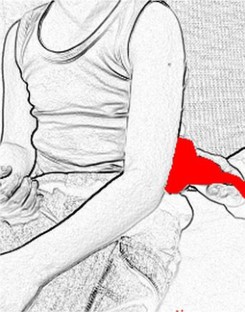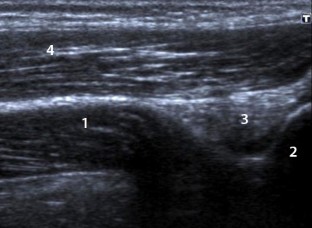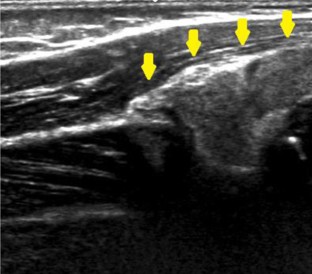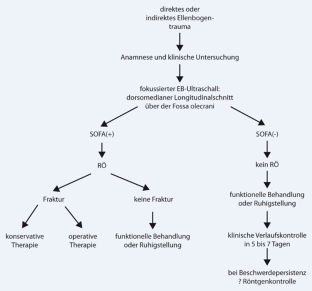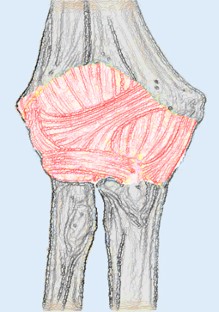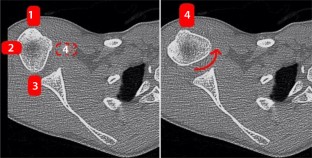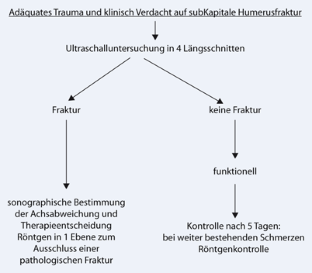 Literatur
1

Ackermann O, Eckert K (2014) Sonographische Frakturdiagnostik im Kindesalter. Pädiatrische Ultraschalldiagnostik. Ecomed, Landsberg

2

Ackermann O, Emmanouilidis I, Rülander C (2009) Ist die Sonographie geeignet zur Primärdiagnostik kindlicher Vorderarmfrakturen? Dtsch Z Sportmed 60:355–358

3

Ackermann O, Liedgens P, Eckert K, Chelangattucherry E, Husain B, Ruchholtz S (2009) Sonographische Diagnostik von metaphysären Wulstbrüchen. Unfallchir 112:706–711

4

Ackermann O, Sesia S, Berberich T, Liedgens P, Eckert K, Großer K, Roessler M, Rülander C, Vogel T (2010) Sonographische Diagnostik der subcapitalen Humerusfraktur im Wachstumsalter. Der Unfallchirurg 113:839–844

5

Altman DG (1991) Practical statistics for medical research. Chapman & Hall/CRC, Boca Raton

6

Bundesamt für Strahlenschutz (2009) Strahlenexposition durch Medizinische Maßnahmen. www.bfs.de/de/ion/medizin/Medizin.pdf. Zugegriffen: 20. Dec. 2012. (Salzgitter)

7

Chen L, Kim Y, Moore C (2007) Diagnosis and guided reduction of forearm fractures in children using bedside ultrasound. Pediatr Emerg Care 23:528–531

8

Cross K (2015) Bedside Ultrasound for pediatric long bone fractures. Clin Pediatr Emerg Med 12:27–36

9

Eckert K, Ackermann O (2014) Fraktursonographie im Kindesalter. Der Unfallchirurg 117:355–368

10

Eckert K, Ackermann O, Janssen N, Schweiger B, Radeloff E, Liedgens P (2013) Ultrasound diagnosis of supracondylar fractures in children. Eur J Trauma Emerg Surg 7:159–168

11

Eckert K, Ackermann O, Schweiger B, Radeloff E, Liedgens P (2012) Sonographic diagnosis of metaphyseal forearm fractures in children: a safe and applicable alternative to standard X-rays. Pediatr Emerg Care 28:851–854

12

Eckert K, Ackermann O, Schweiger B, Radeloff E, Liedgens P (2013) Ultrasound evaluation of elbow fractures in children. J Med Ultrason 40:443–451

13

Fritz-Niggli H (1988) Strahlengefährdung und Strahlenschutz: Ein Leitfaden für die Praxis. Huber, Bern

14

Gerlanc M, Haddad D, Hyatt GW, Langloh JT, Hilaire P (1975) Ultrasonic study of normal and fractured bone. Clin Orthop Rel Res 111:175–180

15

Grouven U, Bender R, Ziegler A, Lange S (2007) Der Kappa-Koeffizient. Dtsch Med Wochenschr 132:e65–e68

16

ICRP (1991) 1990 Recommendations of the International Commission on radiological protection ICRP publication 60. Ann ICRP 21:1–3

17

Joshi N, Lira A, Mehta N, Paladino L, Sinert R (2013) Diagnostic accuracy of history, physical examination, and bedside ultrasound for diagnosis of extremity fractures in the emergency department: a systematic review. Acad Emerg Med 20:1–15

18

Katzer C, Wasem J, Eckert K, Ackermann O, Buchberger B (2015) Ultrasound in the diagnostics of metaphyseal forearm fractures in children – a systematic review and cost calculation. Pediatr Emerg Care 31 (in press)

19

Kozaci N, Ay MO, Akcimen M, Turhan G, Sasmaz I, Turhan S, Celik A (2015) Evaluation of the effectiveness of bedside point-of-care ultrasound in the diagnosis and management of distal radius fractures. Am J Emerg Med 33:67–71

20

Patel D, Blumberg S, Crain E (2009) The utility of bedside ultrasonography in identifying fractures and guiding fracture reduction in children. Pediatr Emerg Care 25:221–225

21

Pountos I, Clegg J, Siddiqui A (2010) Diagnosis and treatment of greenstick and torus fractures of the distal radius in children: a prospective randomised single blind study. J Child Orthop 4:321–326
Ethics declarations
Interessenkonflikt
O. Ackermann, P.-M. Hax, M. Lahner und K. Eckert geben an, dass kein Interessenkonflikt besteht.
Dieser Beitrag beinhaltet keine Studien an Menschen oder Tieren.
About this article
Cite this article
Ackermann, O., Hax, PM., Lahner, M. et al. Indikationen zur sonographischen Frakturdiagnostik von Frakturen im Wachstumsalter. Trauma Berufskrankh 17, 115–122 (2015). https://doi.org/10.1007/s10039-015-0024-6
Schlüsselwörter
Sonographie

Ultraschall

Kinder

Sensitivität

Spezifität
Keywords
Sonography

Ultrasound

Children

Sensitivity

Specificity