Abstract
Background
Groin hernia has been proposed to be hereditary; however, a clear hereditary pattern has not been established yet. The purpose of this review was to analyze studies evaluating family history and inheritance patterns and to investigate the possible heredity of groin hernias.
Methods
A literature search in the MEDLINE and Embase databases was performed with the following search terms: genetics, heredity, multifactorial inheritance, inheritance patterns, sibling relations, family relations, and abdominal hernia. Only English human clinical or register-based studies describing the inheritance of groin hernias, family history of groin hernias, or familial accumulation of groin hernias were included.
Results
Eleven studies evaluating 37,166 persons were included. The overall findings were that a family history of inguinal hernia was a significant risk factor for the development of a primary hernia. A family history of inguinal hernia showed a tendency toward increased hernia recurrence rate and significantly earlier recurrence. The included studies did not agree on the possible inheritance patterns differing between polygenic inheritance, autosomal dominant inheritance, and multifactorial inheritance. Furthermore, the studies did not agree on the degree of penetrance.
Conclusion
The literature on the inheritance of groin hernias indicates that groin hernia is most likely an inherited disease; however, neither the extent of familial accumulation nor a clear inheritance pattern has yet been found. In order to establish whether groin hernias are accumulated in certain families and to what extent, large register studies based on hernia repair data or clinical examinations are needed.
Groin hernia repair (inguinal and femoral hernia) is among the most commonly performed gastrointestinal surgical procedures [1]. Emergency groin hernia surgery is associated with increased mortality, increased patient-related morbidity, and increased hospital stay compared with elective groin hernia procedures [2, 3]. Identifying patients at high risk of developing groin hernia would therefore provide the possibility of timely elective surgical intervention, thus reducing the rate of emergency procedures. It could also potentially make way for individualized surgical methods in the future.
Access options
Buy single article
Instant access to the full article PDF.
US$ 39.95
Tax calculation will be finalised during checkout.
Subscribe to journal
Immediate online access to all issues from 2019. Subscription will auto renew annually.
US$ 79
Tax calculation will be finalised during checkout.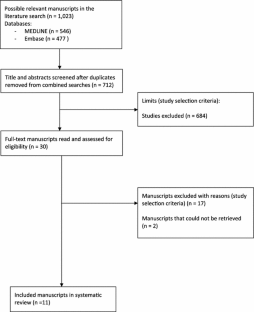 References
1.

Kingsnorth A, LeBlanc K (2003) Hernias: inguinal and incisional. Lancet 362:1561–1571

2.

Dahlstrand U, Wollert S, Nordin P, Sandblom G, Gunnarsson U (2009) Emergency femoral hernia repair: a study based on a national register. Ann Surg 249:672–676

3.

Nilsson H, Stylianidis G, Haapamäki M, Nilsson E, Nordin P (2007) Mortality after groin hernia surgery. Ann Surg 245:656–660

4.

Phillips W, Goldman M (2004) Groin Hernia. In: Raftery J, Mant J, Simpson S (eds) Stevens A. Radcliffe publ, Health care needs assessment, pp 671–721

5.

Ruhl CE, Everhart JE (2007) Risk factors for inguinal hernia among adults in the US population. Am J Epidemiol 165:1154–1161

6.

van Veen RN, van Wessem KJP, Halm JA, Simons MP, Plaisier PW, Jeekel J, Lange JF (2007) Patent processus vaginalis in the adult as a risk factor for the occurrence of indirect inguinal hernia. Surg Endosc 21:202–205

7.

Rosemar A, Angerås U, Rosengren A (2008) Body mass index and groin hernia: a 34-year follow-up study in Swedish men. Ann Surg 247:1064–1068

8.

Ponka J (1980) Hernias of the abdominal wall. WB Saunders, Philadelphia, pp 264–273

9.

Ringpfeil F (2005) Selected disorders of connective tissue: pseudoxanthoma elasticum, cutis laxa, and lipoid proteinosis. Clin Dermatol 23:41–46

10.

Pyeritz RE, McKusick VA (1979) The Marfan syndrome: diagnosis and management. N Engl J Med 300:772–777

11.

Liem MS, van der Graaf Y, Beemer FA, van Vroonhoven TJ (1997) Increased risk for inguinal hernia in patients with Ehlers-Danlos syndrome. Surgery 122:114–115

12.

Henriksen N, Yadete DH, Sorensen LT, Agren MS, Jorgensen LN (2011) Connective tissue alteration in abdominal wall hernia. Br J Surg 98:210–219

13.

Abrahamson J (1998) Etiology and pathophysiology of primary and recurrent groin hernia formation. Surg Clin North Am 78:953–972

14.

Bellón JM, Bajo A, Ga-Honduvilla N, Gimeno MJ, Pascual G, Guerrero A et al (2001) Fibroblasts from the transversalis fascia of young patients with direct inguinal hernias show constitutive MMP-2 overexpression. Ann Surg 233:287–291

15.

Lau H, Fang C, Yuen WK, Patil NG (2007) Risk factors for inguinal hernia in adult males: a case-control study. Surgery 141:262–266

16.

Jansen PL, Klinge U, Jansen M, Junge K (2009) Risk factors for early recurrence after inguinal hernia repair. BMC Surg 9:18

17.

Moher D, Liberati A, Tetzlaff J, Altman DG (2009) Preferred reporting items for systematic reviews and meta-analyses: the PRISMA statement. PLoS Med 21(6):e1000097

18.

Liberati A, Altman DG, Tetzlaff J, Mulrow C, Gøtzsche PC, Ioannidis JPA et al (2009) The PRISMA statement for reporting systematic reviews and meta-analyses of studies that evaluate health care interventions: explanation and elaboration. J Clin Epidemiol 62:e1–e34

19.

Greenhalgh T, Peacock R (2005) Effectiveness and efficiency of search methods in systematic reviews of complex evidence: audit of primary sources. BMJ 331:1064–1065

20.

Akin ML, Karakaya M, Batkin A, Nogay A (1997) Prevalence of inguinal hernia in otherwise healthy males of 20 to 22 years of age. J R Army Med Corps 143:101–102

21.

Sawaguchi S, Matsunaga E, Honna T (1975) A genetic study on indirect inguinal hernia. Jpn J Hum Genet 20:187–195

22.

Czeizel A, Gárdonyi J (1979) A family study of congenital inguinal hernia. Am J Med Genet 4:247–254

23.

Gong Y, Shao C, Sun Q, Chen B, Jiang Y, Guo C et al (1994) Genetic study of indirect inguinal hernia. J Med Genet 31:187–192

24.

Jones ME, Swerdlow J, Griffith M, Goldacre MJ (1998) Risk of congenital inguinal hernia in siblings: a record linkage study. Paediatr Perinat Epidemiol 12:288–296

25.

Junge K, Rosch R, Klinge U, Schwab R, Peiper C, Binnebösel M et al (2006) Risk factors related to recurrence in inguinal hernia repair: a retrospective analysis. Hernia 10:309–315

26.

Liem MS, van der Graaf Y, Zwart RC, Geurts I, van Vroonhoven TJ (1997) Risk factors for inguinal hernia in women: a case-control study. The Coala Trial Group. Am J Epidemiol 146:721–726

27.

Bakwin H (1971) Indirect inguinal hernia in twins. J Pediatr Surg 6:165–168

28.

Marshall AG, Hutchinson EO, Honisett J (1962) Heredity in common diseases. A retrospective survey of twins in a hospital population. BMJ 1:1–6

29.

West L (1936) Two pedigrees showing inherited predisposition to hernia. J Hered 27:449–455

30.

Montague M (1942) A case of familial inheritance of oblique inguinal hernia. J Hered 33:355

31.

Akbulut S, Cakabay B, Sezgin A (2010) A familial tendency for developing inguinal hernias: study of a single family. Hernia 14:431–434

32.

Weimer BR (1949) Congenital inheritance of inguinal hernia. J Hered 40:219

33.

Smith M (1965) Familial inguinal hernia. Surgery 57:809–812

34.

Carter CO (1969) Genetics of common disorders. Br Med Bull 25:52–57

35.

Ein SH, Njere I, Ein A (2006) Six thousand three hundred sixty-one pediatric inguinal hernias: a 35-year review. J Pediatr Surg 41:980–986

36.

Wagh PV, Leverich AP, Sun CN, White HJ, Read RC (1974) Direct inguinal herniation in men: a disease of collagen. J Surg Res 17:425–433

37.

van Wessem KJP, Simons MP, Plaisier PW, Lange JF (2003) The etiology of indirect inguinal hernias: congenital and/or acquired? Hernia 7:76–79

38.

Bay-Nielsen M, Kehlet H, Strand L, Malmstrøm J, Andersen FH, Wara P et al (2001) Quality assessment of 26,304 herniorrhaphies in Denmark: a prospective nationwide study. Lancet 358:1124–1128

39.

Kjaergaard J, Bay-Nielsen M, Kehlet H (2010) Mortality following emergency groin hernia surgery in Denmark. Hernia 14:351–355

40.

Alani A, Page B, O'Dwyer PJ (2006) Prospective study on the presentation and outcome of patients with an acute hernia. Hernia 2006:62–65
About this article
Cite this article
Burcharth, J., Pommergaard, H.C. & Rosenberg, J. The inheritance of groin hernia: a systematic review. Hernia 17, 183–189 (2013). https://doi.org/10.1007/s10029-013-1060-4
Received:

Accepted:

Published:

Issue Date:
Keywords
Inguinal hernia

Groin hernia

Risk factor

Inheritance

Systematic review