Abstract
Ecosystems in the Anthropocene face pressures from multiple, interacting forms of environmental change. These pressures, resulting from land use change, altered hydrologic regimes, and climate change, will likely change the synchrony of ecosystem processes as distinct components of ecosystems are impacted in different ways. However, discipline-specific definitions and ad hoc methods for identifying synchrony and asynchrony have limited broader synthesis of this concept among studies and across disciplines. Drawing on concepts from ecology, hydrology, geomorphology, and biogeochemistry, we offer a unifying definition of synchrony for ecosystem science and propose a classification framework for synchrony and asynchrony of ecosystem processes. This framework classifies the relationships among ecosystem processes according to five key aspects: (1) the focal variables or relationships representative of the ecosystem processes of interest, (2) the spatial and temporal domain of interest, (3) the structural attributes of drivers and focal processes, (4) consistency in the relationships over time, and (5) the degree of causality among focal processes. Using this classification framework, we identify and differentiate types of synchrony and asynchrony, thereby providing the basis for comparing among studies and across disciplines. We apply this classification framework to existing studies in the ecological, hydrologic, geomorphic, and biogeochemical literature and discuss potential analytical tools that can be used to quantify synchronous and asynchronous processes. Furthermore, we seek to promote understanding of how different types of synchrony or asynchrony may shift in response to ongoing environmental change by providing a universal definition and explicit types and drivers with this framework.
Access options
Buy single article
Instant access to the full article PDF.
USD 39.95
Price includes VAT (USA)
Tax calculation will be finalised during checkout.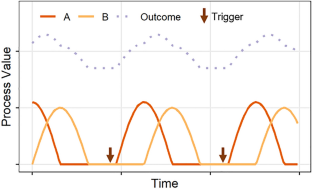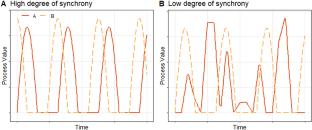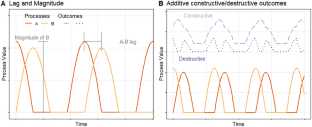 References
Abbott BW, Gruau G, Zarnetske JP, Moatar F, Barbe L, Thomas Z, Fovet O, Kolbe T, Gu S, Pierson-Wickmann AC, Davy P, Pinay G. 2018. Unexpected spatial stability of water chemistry in headwater stream networks. Ecology Letters 21:296–308.

Ahas R, Aasa A, Silm S, Roosaare J. 2005. Seasonal Indicators and Seasons of Estonian Landscapes. Landscape Research 30:173–191.

Arismendi I, Safeeq M, Johnson SL, Dunham JB, Haggerty R. 2013. Increasing synchrony of high temperature and low flow in western North American streams: Double trouble for coldwater biota? Hydrobiologia 712:61–70.

Baines SB, Webster KE, Kratz TK, Carpenter SR, Magnuson JJ. 2000. Synchronous behavior of temperature, calcium, and chlorophyll in lakes of northern Wisconsin. Ecology 81:815–825.

Bjørnstad ON, Ims RA, Lambin X. 1999. Spatial population dynamics: analyzing patterns and processes of population synchrony. Trends in Ecology and Evolution 14:427–432.

Blüthgen N, Simons NK, Jung K, Prati D, Renner SC, Boch S, Fischer M, Hölzel N, Klaus VH, Kleinebecker T, Tschapka M, Weisser WW, Gossner MM. 2016. Land use imperils plant and animal community stability through changes in asynchrony rather than diversity. Nature Communications 7. https://doi.org/10.1038/ncomms10697

Boland-Brien SJ, Basu NB, Schilling KE. 2014. Homogenization of spatial patterns of hydrologic response in artificially drained agricultural catchments. Hydrological Processes 28:5010–5020.

Bulmer MG. 1975. Phase Relations in the Ten-Year Cycle. Journal of Animal Ecology 44:609–621.

Carey SK, Tetzlaff D, Buttle J, Laudon H, McDonnell J, McGuire K, Seibert J, Soulsby C, Shanley J. 2013. Use of color maps and wavelet coherence to discern seasonal and interannual climate influences on streamflow variability in northern catchments. Water Resources Research 49:6194–6207. https://doi.org/10.1002/wrcr.20469.

Carpenter S, Walker B, Anderies JM, Abel N. 2001. From Metaphor to Measurement: Resilience of What to What? Ecosystems 4:765–781.

Corenbilt D, Steiger J. 2007. Vegetation as a major conductor of geomorphic changes on Earth Surface: towards evolutionary geomorphology. Earth Surface Processes and Landforms 34:891–896.

Corenblit D, Baas AC, Bornette G, Darrozes J, Delmotte S, Francis RA, Gurnell AM, Julien F, Naiman RJ, Stieger J. 2011. Feedbacks between geomorphology and biota controlling Earth surface processes and landforms: a review of foundation concepts and current understandings. Earth-Science Reviews 106:307–331.

Costanza R, D'Arge R. 1997. The value of the world's ecosystem services and natural capital. Nature 387:253–260.

Curiel Yuste J, Baldocchi DD, Gershenson A, Goldstein A, Misson L, Wong S. 2007. Microbial soil respiration and its dependency on carbon inputs, soil temperature, and moisture. Global Change Biology 13:2018–2035. https://doi.org/10.1111/j.1365-2486.2007.01415.x.

David MB, Mitchell CA, Gentry LE, Salemme RK. 2016. Chloride Sources and Losses in Two Tile-Drained Agricultural Watersheds. Journal of Environmental Quality 45: 341–8. https://doi.org/10.2134/jeq2015.06.0302

Detto M, Molini A, Katul G, Stoy P, Palmroth S, Baldocchi D. 2012. Causality and Persistence in Ecological Systems: A Nonparametric Spectral Granger Causality Approach. The American Naturalist 179:524–535. https://doi.org/10.1086/664628.

Detty JM, McGuire KJ. 2010. Threshold changes in storm runoff generation at a till-mantled headwater catchment. Water Resources Research 46:W07525. https://doi.org/10.1029/2009WR008102.

Diawara A, Tachibana Y, Oshima K, Nishikawa H, Ando Y. 2016. Synchrony of trend shifts in Sahel boreal summer rainfall and global oceanic evaporation, 1950–2012. Hydrology and Earth Systems Sciences 20:3789–3798. https://doi.org/10.5194/hess-20-3789-2016.

Diffenbaugh NS, Giorgi F. 2012. Climate change hotspots in the CMIP5 global climate model ensemble. Climate Change 114:813–822.

Endres DM, Schindelin JE. 2003. A new metric for probability distributions. IEEE Transactions on Information Theory 49:1858–1860.

Feng X, Thompson SE, Woods R, Porporato A. 2019. Quantifying Asynchronicity of Precipitation and Potential Evapotranspiration in Mediterranean Climates. Geophysical Research Letters 46. https://doi.org/10.1029/2019GL085653

Gonzalez A, Loreau M. 2009. The causes and consequences of compensatory dynamics in ecological communities. Annual Review of Ecology, Evolution, and Systematics 40:393–414. https://doi.org/10.1146/annurev.ecolsys.39.110707.173349.

Goodwell A, Kumar P. 207. Temporal information partitioning: Characterizing synergy, uniqueness, and redundancy in interacting environmental variables. Water Resources Research 53: 5920–5942. https://doi.org/10.1002/2016WR020216

Grill G, Lehner B, Thieme M, Geenen B, Tickner D, Antonelli F, Babu S, Borelli P, Cheng L, Crochetiere H, Ehalt Macedo H, Filgueiras R, Goichot M, Higgins J, Hogan Z, Lip B, McClain ME, Meng J, Mulligan M, Nilsson C, Olden JD, Opperman JJ, Petry P, Reidy Liermann C, Sáenz L, Salinas-Rodríguez S, Schelle P, Schmitt RJP, Snider J, Tan F, Tockner K, Valdujo PH, van Soesbergen A, Zarfl C. 2019. Mapping the world's free-flowing rivers. Nature 569:215–221. https://doi.org/10.1038/s41586-019-1111-9.

Grimm NB, Foster D, Groffman P, Grove JM, Hopkinson CS, Nadelhoffer KJ, Pataki DE, Peters DPC. 2008. The changing landscape: Ecosystem responses to urbanization and pollution across climatic and societal gradients. Frontiers in Ecology and the Environment 6:264–272.

Guan K, Thompson SE, Harman CJ, Basu NB, Rao PSC, Sivapalan M, Packman AI, Kalita PK. 2011. Spatiotemporal scaling of hydrological and agrochemical export dynamics in a tile-drained Midwestern watershed. Water Resources Research 47:1–15. https://doi.org/10.1029/2010WR009997.

Hansen BB, Grøten V, Herfindal I, Lee AM. 2020. The Moran effect revisited: spatial population synchrony under global warming. Ecography 43:1591–1602. https://doi.org/10.1111/ecog.04962.

Hanski I. 1998. Metapopulation dynamics. Nature 396:41–49.

Heffernan JB, Cohen MJ. 2010. Direct and indirect coupling of primary production and diel nitrate dynamics in a subtropical spring-fed river. Limnology and Oceanography 55:677–688. https://doi.org/10.4319/lo.2009.55.2.0677.

Heffernan JB, Soranno PA, Angilletta Jr MJ, Buckley LB, Gruner DS, Keitt TH, Kellner JR, Kominoski JS, Rocha AV, Kiao J, Harms TK, Goring SJ, Koenig LE, McDowell WH, Powell H, Richardson AD, Stow CA, Vargas R, Weathers KC. Macrosystems ecology: understanding ecological patterns and processes at continental scales. Frontiers in Ecology and the Environment 12: 5–14. https://doi.org/10.1890/130017

Holmes EE, Scheuerell MD, Ward EJ. 2020. Applied time series analysis for fisheries and environmental data. NOAA Fisheries, Northwest Fisheries Science Center, 2725 Montlake Blvd E., Seattle, WA 98112. https://nwfsc-timeseries.github.io/atsa-labs/

Hua F, Hu J, Liu Y, Giam X, Lee TM, Luo H, Wu J, Liang Q, Zhao J, Long X, Pang H, Wang B, Liang W, Zhang Z, Gao X, Zhu J. 2015. Community-wide changes in intertaxonomic temporal co-occurrence resulting from phenological shifts. Global Change Biology 22:1746–1754. https://doi.org/10.1111/gcb.13199.

Huryn AD, Benstead JP, Parker SM. 2014. Seasonal changes in light availability modify the temperature dependence of ecosystem metabolism in an arctic stream. Ecology 95:2826–2839. https://doi.org/10.1890/13-1963.

Jones JB, Mulholland PJ. 1998. Carbon Dioxide Variation in a Hardwood Forest Stream: An Integrative Measure of Whole Catchment Soil Respiration. Ecosystems 1:183–196.

Kaplan LA, Bott TL. 1982. Diel fluctuations of DOC generated by algae in a piedmont stream. Limnology and Oceanography 27:1091–1100.

Kaushal SS, Belt KT. 2012. The urban watershed continuum: Evolving spatial and temporal dimensions. Urban Ecosystems 15:409–435.

Kaushal SS, McDowell WH, Wollheim WM. 2014. Tracking evolution of urban biogeochemical cycles: past, present, and future. Biogeochemistry 121:1–21.

Kaye JP, Binkley D, Rhoades C. 2003. Stable soil nitrogen accumulation and flexible organic matter stoichiometry during primary floodplain succession. Biogeochemistry 63:1–22. https://doi.org/10.1023/A:1023317516458.

Kelleher C, Golden HE, Burkholder S, Shuster W. 2020. Urban vacant lands impart hydrological benefits across city landscapes. Nature Communications 11:1563. https://doi.org/10.1038/s41467-020-15376-9.

Kennedy TA, Muehlbauer JD, Yackulic CB, Lytle DA, Miller SW, Dibble KL, Kortenhoeven EW, Metcalfe AN, Baxter CV. 2016. Flow Management for Hydropower Extirpates Aquatic Insects, Undermining River Food Webs. BioScience 66:561–575. https://doi.org/10.1093/biosci/biw059.

Krebs CJ, Kenney AJ, Gilbert S, Danell K, Angerbjörn A, Erlinge S, Bromley RG, Shank C, Carriere S. 2002. Synchrony in lemming and vole populations in the Canadian Arctic. Canadian Journal of Zoology 80:1323–1333.

Kueffer C. 2015. Ecological novelty: towards an interdisciplinary understanding of ecological change in the Anthropocene. Grounding Global Climate Change, . Springer: Dordrecht. pp 19–37.

Lajtha K, Jones J. 2013. Trends in cation, nitrogen, sulfate and hydrogen ion concentrations in precipitation in the United States and Europe from 1978 to 2010: a new look at an old problem. Biogeochemistry 116:303–334. https://doi.org/10.1007/s10533-013-9860-2.

Lambert J, Drenou C, Denux JP, Balent G, Cheret V. 2013. Monitoring forest decline through remote sensing time series analysis. Giscience & Remote Sensing 50:437–457. https://doi.org/10.1080/15481603.2013.820070.

Leach TH, Winslow LA, Hayes NM, Rose KC. 2019. Decoupled trophic responses to long-term recovery from acidification and associated browning in lakes. Global Change Biology 25:1779–1792.

LeCraw RM, Kratina P, Srivastava DS. 2014. Food web complexity and stability across habitat connectivity gradients. Oecologia 176:903–915. https://doi.org/10.1007/s00442-014-3083-7.

Mahoney J, Rood S. 1998. Streamflow requirements for cottonwood seedling recruitment - An integrative model. Wetlands 18:634–645. https://doi.org/10.1007/BF03161678.

McClain ME, Boyer EW, Dent CL, Gergel SE, Grimm NB, Groffman PM, Hart SC, Harvey JW, Johnston CA, Mayorga E, McDowell WH, Pinay G. 2003. Biogeochemical Hot Spots and Hot Moments at the Interface of Terrestrial and Aquatic Ecosystems. Ecosystems 6:301–312. https://doi.org/10.1007/s10021-003-0161-9

Micheli F, Cottingham KL, Bascompte J, Bjornstad ON, Eckert GL, Fischer JM, Keitt TH, Kendall BE, Klug JL, Rusak JA. 1999. The Dual Nature of Community Variability. Oikos 85:161–169.

Moore JW, Yeakel JD, Peard D, Lough J, Beere M. 2014. Life-history diversity and its importance to population stability and persistence of a migratory fish: Steelhead in two large North American watersheds. Journal of Animal Ecology 83:1035–1046.

Moran PAP. 1953. The statistical analysis of the Canadian lynx cycle. II. Synchronization and meteorology. Australian Journal of Zoology 1:291–298.

Nardin W, Edmonds DA. 2014. Optimum vegetation height and density for inorganic sedimentation in deltaic marshes. Nature Geosciences 7:722–726.

Nardin W, Edmonds DA, Fagherazzi S. 2016. Influence of vegetation on spatial patterns of sediment deposition in deltaic islands during flood. Advances in Water Resources 93:236–248.

Ovaskainen O, Skorokhodova S, Yakovleva M, Sukhov A, Kutenkov A, Kutenkova N, Shcherbakov A, Meyke E, del Mar Delgado M. 2013. Community-level phenological response to climate change. Proceedings of the National Academy of Sciences 110:13434–13439.

Pandey G, Lovejoy S, Schertzer D. 1998. Multifractal analysis of daily river flows including extremes for basins of five to two million square kilometres, one day to 75 years. Journal of Hydrology 208:62–81.

Paradis E, Baillie SR, Sutherland WJ, Gregory RD. 2000. Spatial synchrony in populations of birds: effects of habitat, population trend, and spatial scale. Ecology 81:2112–2125.

Ranta E, Kaitala V, Lindstrom J, Helle E. 1997. The Moran Effect and Synchrony in Population Dynamics. Oikos 78:136–142.

Runge J, Bathiany S, Bollt E, Camps-Valls G, Coumou D, Deyle E, Glymour C, Kretschmer M, Mahecha MD, Muñoz-Mari J, van Nes EH, Peters J, Quax R, Reichstein M, Scheffer M, Schölkopf B, Spirtes P, Sugihara G, Sun J, Zhang K, Zscheischler J. 2019a. Inferring causation from time series in Earth system sciences. Nature Communications 10:1–13.

Runge J, Nowack P, Kretschmer M, Flaxman S, Sejdinovic D. 2019b. Detecting causal associations in large nonlinear time series datasets. Science Advances 5: eaau4996.

Schwarz C, Gourgue O, Van Belzen J, Zhu Z, Bouma TJ, Van De Koppel J, Ruessink G, Claude N, Temmerman S. 2018. Self-organization of a biogeomorphic landscape controlled by plant life-history traits. Nature Geoscience 11:672–677. https://doi.org/10.1038/s41561-018-0180-y.

Sherry RA, Zhou X, Gu S, Arnone JA, Schimel DS, Verburg PS, Wallace LL, Luo Y. 2007. Divergence of reproductive phenology under climate warming. Proceedings of the National Academy of Sciences 104:198–202.

Steffen W, Persson Å, Deutsch L, Zalasiewicz J, Williams M, Richardson K, Crumley C, Crutzen P, Folke C, Gordon L, Molina M, Ramanathan V, Rockström J, Scheffer M, Schellnhuber HJ, Svedin U. 2011. The anthropocene: From global change to planetary stewardship. Ambio 40:739–761.

Sugihara G, May R, Ye H, Hsieh CH, Deyle E, Fogarty M, Munch S. 2012. Detecting causality in complex ecosystems. Science 338:496–500.

Tarolli P, Sofia G. 2016. Human topographic signatures and derived geomorphic processes across landscapes. Geomorphology 255:140–161.

Thackeray SJ, Sparks TH, Frederiksen M, Burthe S, Bacon PJ, Bell JR, Botham MS, Brereton TM, Bright PW, Carvalho L, Clutton-Brock T, Dawson A, Edwards M, Elliott JM, Harrington R, Johns D, Jones ID, Jones JJ, Leech DI, Roy DB, Scott WA, Smith M, Smithers RJ, Winfield IJ, Wanless S. 2010. Trophic level asynchrony in rates of phenological change for marine, freshwater and terrestrial environments. Global Change Biology 16:3304–3313.

Tonkin JD, Merritt DM, Olden JD, Reynolds LV, Lytle DA. 2018. Flow regime alteration degrades ecological networks in riparian ecosystems. Nature Ecology & Evolution 2:86–93.

Twilley RR, Bentley SJ, Chen Q, Edmonds DA, Hagen SC, Lam NSN, Wilson CS, Xu K, Braud D, Peele HR, McCall A. 2016. Co-evolution of wetland landscapes, flooding, and human settlement in the Mississippi River Delta Plain. Sustainability Science 11:711–731.

Van Meter KJ, Chowdhury S, Byrnes DK, Basu NB. 2019. Biogeochemical asynchrony: Ecosystem drivers of seasonal concentration regimes across the Great Lakes Basin. Limnology and Oceanography 9999:1–15. https://doi.org/10.1002/lno.11353.

Wallace CD, Sawyer AH, Barnes RT. 2019. Spectral analysis of continuous redox data reveals geochemical dynamics near the stream–aquifer interface. Hydrological Processes 33:405–413.

Walling DE. 2012. The role of dams in the global sediment budget. IAHS-AISH Publication 356:3–11.

Weston NB. 2014. Declining sediments and rising seas: an unfortunate convergence for tidal wetlands. Estuaries and Coasts 37:1–23.

Whittaker RH. 1970. Communities and ecosystems. New York, NY: MacMillan Publishing Company.

Wilcox KR, Tredennick AT, Koerner SE, Grman E, Hallett LM, Avolio ML, LaPierre KJ, Houseman GR, Isbell F, Johnson DS, Alatalo JM, Baldwin AH, Bork EW, Boughton EH, Bowman WD, Britton AJ, Cahill JF Jr, Collins SL, Du G, Eskelinen A, Gough L, Jentsch A, Kern C, Klanderud K, Knapp AK, Kreyling J, Luo Y, McLaren JR, Megonigal P, Onipchenko V, Prevéy J, Price JN, Robinson CH, Sala OE, Smith MD, Soudzilovskaia NA, Souza L, Tilman D, White SR, Xu Z, Yahdjian QY, Zhang P, Zhang Y. 2017. Asynchrony among local communities stabilises ecosystem function of metacommunities. Ecology Letters 20:1534–1545.

Winder M, Schindler DE. 2004. Climate change uncouples trophic interactions in an aquatic ecosystem. Ecology 85:2100–2106. https://doi.org/10.1890/04-0151.

Yeakel JD, Moore JW, Guimarães PR, de Aguiar MAM. 2013. Synchronisation and stability in river metapopulation networks. Ecology Letters 17:273–283.

Zhang Y, Feng J, Loreau M, He N, Han X, Jiang L. 2019. Nitrogen addition does not reduce the role of spatial asynchrony in stabilising grassland communities. Ecology Letters 22:563–571.

Zhao L, Wang S, Hallett LM, Rypel AL, Sheppard LW, Castorani MCN, Shoemaker LG, Cottingham KL, Suding K, Reuman DC. 2020. A new variance ratio metric to detect the timescale of compensatory dynamics. Ecosphere 11:1–5. https://doi.org/10.1002/ecs2.3114.

Zimmer MA, Pellerin B, Burns DA, Petrochenkov G. 2019. Temporal variability in nitrate-discharge relationships in large rivers as revealed by high-frequency data. Water Resources Research 55:973–989. https://doi.org/10.1029/2018WR023478.

Zohner CM, Benito BM, Fridley JD, Svenning JC, Renner SS. 2017. Spring predictability explains different leaf-out strategies in the woody floras of North America, Europe, and East Asia. Ecology Letters 20:452–460. https://doi.org/10.1111/ele.12746.

Zwart JA, Sebestyen SD, Solomon CT, Jones SE. 2017. The Influence of Hydrologic Residence Time on Lake Carbon Cycling Dynamics Following Extreme Precipitation Events. Ecosystems 20:1000–1014. https://doi.org/10.1007/s10021-016-0088-6.
Acknowledgements
This manuscript was inspired by group discussions at the Water Resources Career Catalyst meetings. We appreciate comments and feedback from Chelsea Clifford, John Gardner, Richard Marinos, and Christa Kelleher on early versions of this manuscript. Thanks to Evan Goldstein for discussions about synchrony and geomorphology and Bob Hall for feedback on analytical approaches. We thank two anonymous reviewers for comments that helped improve the presentation of this manuscript. No numerical data were used or produced by this study.
Additional information
Author contributions: This paper was a collaborative effort. All co-authors contributed equally to the development of the ideas presented in this paper, conducting the literature survey, and were heavily involved in writing and editing the manuscript. ECS, MLF, and AEB additionally contributed significantly to organization, refining group contributions, writing, and editing. All other authors are listed in alphabetical order to reflect equal contributions.
Supplementary Information
Below is the link to the electronic supplementary material.
About this article
Cite this article
Seybold, E.C., Fork, M.L., Braswell, A.E. et al. A Classification Framework to Assess Ecological, Biogeochemical, and Hydrologic Synchrony and Asynchrony. Ecosystems (2021). https://doi.org/10.1007/s10021-021-00700-1
Received:

Accepted:

Published:
Keywords
Synchrony

Asynchrony

Ecosystems

Biogeochemistry

Hydrology

Environmental change

Classification