Access options
Buy single article
Instant access to the full article PDF.
US$ 39.95
Tax calculation will be finalised during checkout.
Subscribe to journal
Immediate online access to all issues from 2019. Subscription will auto renew annually.
US$ 79
Tax calculation will be finalised during checkout.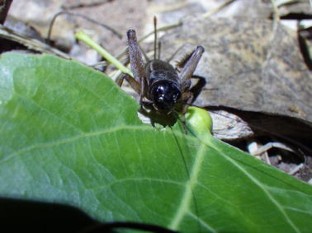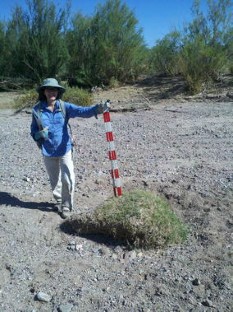 References
Baillie MN, Hogan JF, Ekwurzel B, Wahi AK, Eastoe CJ. 2007. Quantifying water sources to a semiarid riparian ecosystem, San Pedro River, Arizona. Journal of Geophysical Research 112, G03S02. doi:10.1029/2006JG000263.

Boudell JA, Stromberg JC. 2008. Propagule banks: potential contribution to restoration of an impounded and dewatered riparian ecosystem. Wetlands 28:656–65.

Brand LA, Stromberg JC, Goodrich DC, Dixon MD, Lansey K, Kang D, Brookshire DS, Cerasale DJ. 2011. Projecting avian response to linked change in groundwater and riparian floodplain vegetation along a dryland river: a scenario analysis. Ecohydrology 4:130–42.

Brand LA, Stromberg JC, Noon BR. 2010. Avian density and nest survival on the San Pedro River: importance of vegetation type and hydrologic regime. Journal of Wildlife Management 74:739–54.

Dominguez F, Rivera E, Lettenmaier DP, Castro CL. 2012. Changes in winter precipitation extremes for the western United States under a warmer climate as simulated by regional climate models. Geophysical Research Letters 39:L05803. doi:10.1029/2011GL050762.

Friedman JM, Lee VJ. 2002. Extreme floods, channel change, and riparian forests along ephemeral streams. Ecological Monographs 72:409–25.

Garfin G, Lenart M. 2007. Climate change effects on Southwest water resources. Southwest Hydrology 6(16–17):34.

Greenwood MJ, McIntosh AR. 2010. Low river flow alters the biomass and population structure of a riparian predatory invertebrate. Freshwater Biology 55:2062–76.

Hirschboeck KK. 2009. Flood flows of the San Pedro River. In: Stromberg JC, Tellman B, Eds. Ecology and conservation of the San Pedro River. Tucson: University of Arizona Press. pp 300–12.

Huntington TG. 2006. Evidence for intensification of the global water cycle: review and synthesis. Journal of Hydrology 319:83–95.

IPCC. 2007. IPCC fourth assessment report: climate change 2007 (AR4). New York, NY: Cambridge University Press.

Jobbágy EG, Nosetto MD, Villagra PE, Jackson RB. 2011. Water subsidies from mountains to deserts: their role in sustaining groundwater-fed oases in a sandy landscape. Ecological Applications 21:678–94.

Katz G, Denslow MW, Stromberg JC. 2012. The Goldilocks effect: intermittent streams sustain more plant species than those with perennial or ephemeral flow. Freshwater Biology 57:467–80.

Kingsford R, Ed. 2006. Ecology of desert rivers. New York: Cambridge University Press.

Lite SJ, Bagstad KJ, Stromberg JC. 2005. Riparian plant species richness along lateral and longitudinal gradients of water stress and flood disturbance, San Pedro River, Arizona, USA. Journal of Arid Environments 63:785–813.

Lytle DA, Merritt DM. 2004. Hydrologic regimes and riparian forests: a structured population model for cottonwood. Ecology 85:2493–503.

McCluney KE, Sabo JL. 2009. Water availability directly determines per capita consumption at two trophic levels. Ecology 90:1463–9.

McCluney KE, Sabo JL. 2012. River drying lowers the diversity and alters the composition of an assemblage of desert riparian arthropods. Freshwater Biology 57:91–103.

Miller MS, Wilson KR, Andersen DC. 2003. Ord's kangaroo rats living in floodplain habitats: factors contributing to habitat attraction. Southwestern Naturalist 48:411–18.

Milly PCD, Betancourt J, Falkenmark M, Hirsch RM, Kundzewicz ZW, Lettenmaier DP, Stouffer RJ. 2008. Stationarity is dead: whither water management. Science 319:573–4.

Nakano S, Murakami M. 2001. Reciprocal subsidies: dynamic interdependence between terrestrial and aquatic food webs. Proceedings of the National Academy of Sciences of the United States of America 98:166–70.

Nilsson C, Brown RL, Jansson R, Merritt DM. 2010. The role of hydrochory in structuring riparian and wetland vegetation. Biological Reviews 85:837–58.

Noy-Meir I. 1973. Desert ecosystems. I. Environment and producers. Annual Review of Ecology and Systematics 4:25–52.

Palmer MA, Lettenmaier DP, Poff NL, Postel SL, Richter B, Warner R. 2009. Climate change and river ecosystems: protection and adaptation options. Environmental Management 44:1053–68.

Patten DT. 1998. Riparian ecosystems of semi-arid North America: diversity and human impacts. Wetlands 18:498–512.

Reynolds JF, Smith DM, Lambin EF, Turner BL, Mortimore M, Batterbury SP, Downing TE, Dowlatabadi H, Fernandez RJ, Herrick JE, Huber-Sannwald E, Jiang H, Leemans R, Lynam T, Maestre FT, Ayarza M, Walker B. 2007. Global desertification: building a science for dryland development. Science 316:847–51.

Sabo JL, McCluney KE, Keller AC, Marusenko YY, Soykan CU. 2008. Greenfall links groundwater to aboveground food webs in desert river floodplains. Ecological Monographs 78:615–31.

Sabo JL, Sponseller R, Dixon M, Gade K, Harms T, Heffernan J, Jani A, Katz G, Soykan C, Watts J, Welter A. 2005. Riparian zones increase regional species richness by harboring different, not more, species. Ecology 86:56–62.

Seager R, Ting MF, Held I, Kushnir Y, Lu J, Vecchi G, Huang HP, Harnik N, Leetmaa A, Lau NC, Li CH, Velez J, Naik N. 2007. Model projections of an imminent transition to a more arid climate in southwestern North America. Science 316:1181–4.

Simpson SC, Meixner T. 2012. The influence of local hydrogeologic forcings on near-stream event water recharge and retention (Upper San Pedro River, Arizona). Hydrological Processes (online early-view publication).

Skagen SK, Melcher CP, Howe WH, Knopf FL. 1998. Comparative use of riparian corridors and oases by migrating birds in southeast Arizona. Conservation Biology 12:896–909.

Sogge M, Sferra S, Paxton E. 2008. Saltcedar as habitat for birds: implications to riparian restoration in the southwestern United States. Restoration Ecology 16:146–54.

Soykan CU, Sabo JL. 2009. Spatiotemporal food web dynamics along a desert riparian/upland transition. Ecography 32:354–68.

Soykan CU, Brand LA, Ries L, Stromberg JC, Hass C, Simmons DA, Patterson WJD, Sabo JL. 2012. Multitaxonomic diversity patterns along a desert riparian–upland gradient. PLoS ONE 7:e28235.

Stromberg JC, Lite SJ, Dixon MD. 2010. Effects of stream flow patterns on riparian vegetation of a semiarid river: implications for a changing climate. River Research and Applications 26:712–29.

Stromberg JC, Chew MK, Nagler PL, Glenn EP. 2009. Changing perceptions of change: the role of scientists in Tamarix and river management. Restoration Ecology 17:177–86.

Stromberg JC, Tellman B. 2009. Ecology and conservation of the San Pedro River. Tucson: University of Arizona Press.

Stromberg JC, Beauchamp VB, Dixon MD, Lite SJ, Paradzick C. 2007. Importance of low-flow and high-flow characteristics to restoration of riparian vegetation along rivers in arid southwestern United States. Freshwater Biology 52:651–79.

Turner RM, Webb RH, Bowers JE, Hastings JR. 2003. The changing mile revisited. Tucson: University of Arizona Press. p 334.

White J, Stromberg JC. 2009. Resilience, restoration, and riparian ecosystems: case study of a dryland, urban river. Restoration Ecology 17:1–11.

Valeix M, Fritz H, Matsika R, Matsvimbo F, Madzikanda H. 2008. The role of water abundance, thermoregulation, perceived predation risk and interference competition in water access by African herbivores. African Journal of Ecology 46:402–10.
Additional information
Author Contributions
The article was co-written by J. Stromberg, K. McCluney, M. Dixon, and T. Meixner; all contributed text to the paper.
About this article
Cite this article
Stromberg, J.C., McCluney, K.E., Dixon, M.D. et al. Dryland Riparian Ecosystems in the American Southwest: Sensitivity and Resilience to Climatic Extremes. Ecosystems 16, 411–415 (2013). https://doi.org/10.1007/s10021-012-9606-3
Received:

Accepted:

Published:

Issue Date:
Keywords
Riparian Zone

Riparian Plant

Riparian Ecosystem

Behavioral Coping

Riparian Plant Community