Abstract
This study examines the effect of payment vehicle and managing agency on household's stated willingness to pay (WTP) for freshwater quality improvement in Pakistan's Swat River valley. Contingent valuation questions scenarios were designed based on three different payment mechanisms; a mandatory payment to government, a donation to government and a donation to a local non-government organization (NGO). Results show that zero WTP response rate is lower significantly for donation to a local NGO compared to mandatory and voluntary payments to government. Household's annual donation to a local NGO is $2.8, which is almost double to mandatory and voluntary payments to government. Interviews indicate that this difference might be due to households' lack of trust of the government programs or fear of corruption, or might be a strategic response to overstate actual WTP when asked about donations to an NGO. The implications for contingent valuation researchers looking to value WTP in poverty dominated areas are that a donation to a local NGO can be used as one payment vehicle to obtain an upper bound on WTP and a mandatory payment to the government can be used as a lower bound.
This is a preview of subscription content, log in to check access.
Access options
Buy single article
Instant access to the full article PDF.
US$ 39.95
Price includes VAT for USA
Subscribe to journal
Immediate online access to all issues from 2019. Subscription will auto renew annually.
US$ 99
This is the net price. Taxes to be calculated in checkout.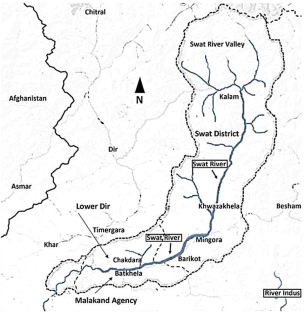 References
Alam K (2006) Valuing the environment in developing countries: problems and potentials. Asia Pac J Environ Dev 13(1):27–44

Arrow K, Solow R, Portney PR, Leaner EE, Radner E, Schuman RH (1993) Report of the NOAA panel on contingent valuation. Fed Reg 58(10):4601–4614

Cameron TA, Huppert DD (1989) OLS versus ML estimation of non-market resource values with payment card interval data. J Environ Econ Manag 17(3):230–246

Carson RT (1997) Contingent valuation: theoretical advances and empirical tests since the NOAA panel. Am J Agric Econ 79(5):1501–1507

Carson RT, Hanemann WM (2005) Contingent valuation. Handb Environ Econ 2:821–936

Champ PA, Flores NE, Brown TC, Chivers J (2002) Contingent valuation and incentives. Land Econ 78(4):591–604

Choe KA, Whittington D, Lauria DT (1996) The economic benefits of surface water quality improvements in developing countries: a case study of Davao, Philippines. Land Econ 72:519–527

Diamond PA, Hausman JA (1994) Contingent valuation: is some number better than no number? J Econ Perspect 8(4):45–64

Echessah PN, Swallow BM, Kamara DW, Curry JJ (1997) Willingness to contribute labor and money to tsetse control: application of contingent valuation in Busia District, Kenya. World Dev 25(2):239–253

Garrod, G., & Willis, K. G. (1999). Economic valuation of the environment.Books

Haab TC, Interis MG, Petrolia DR, Whitehead JC (2013) From hopeless to curious? Thoughts on Hausman's "dubious to hopeless" critique of contingent valuation. Applied Economic Perspectives and Policy 35(4):593–612

Hausman J (1993) Contingent valuation: a critical assessment. North-Holland, Amsterdam

Hung LT, Loomis JB, Thinh VT (2007) Comparing money and labour payment in contingent valuation: the case of forest fire prevention in Vietnamese context. J Int Dev 19(2):173–185

Ivehammar P (2009) The payment vehicle used in CV studies of environmental goods does matter. J Agric Resour Econ, pp 450–463

Khan AW, Jehan B, Usman M (2003) The River Swat–experience of River Swat conservation project. A Publication of Environmental Protection Society Swat, Pakistan

Loomis J, Lockwood M, DeLacy T (1993) Some empirical evidence on embedding effects in contingent valuation of forest protection. J Environ Econ Manag 25(1):45–55

Loomis J, Kent P, Strange L, Fausch K, Covich A (2000) Measuring the total economic value of restoring ecosystem services in an impaired river basin: results from a contingent valuation survey. Ecol Econ 33(1):103–117

Mitchell RC, Carson RT (1989) Using surveys to value public goods: the contingent valuation method. Resources for the Future, Washington DC

Nafees M, Jan MR, Khan H, Ali A (2008) Status of soil texture and required associated soil conservation measure of River Swat catchments area, NWFP, Pakistan. Sarhad J Agric 24(2):251–259

Shah SA (2014) Valuation of freshwater resources and sustainable management in poverty dominated areas. PhD Dissertation, Colorado State University

Shah SA, Hoag DL, Davies S (2015) Household preferences and willingness to pay (WTP) for freshwater quality improvement in Pakistan's Swat River Valley. Environ Dev Sustain 18(4):1081–1093

Shyamsundar P, Kramer RA (1996) Tropical forest protection: an empirical analysis of the costs borne by local people. J Environ Econ Manag 31(2):129–144

Whittington D (2002) Improving the performance of contingent valuation studies in developing countries. Environ Resource Econ 22(1–2):323–367

Whittington D, Lauria DT, Mu XM (1991) A study of water vending and willingness to pay for water in Onitsha, Nigeria. World Dev 19(2/3):179–198

Wiser RH (2007) Using contingent valuation to explore willingness to pay for renewable energy: a comparison of collective and voluntary payment vehicles. Ecol Econ 62(3):419–432

Zhongmin X, Loomis J, Zhiqiang Z, Hamamura K (2006) Evaluating the performance of different willingness to pay question formats for valuing environmental restoration in rural China. Environ Dev Econ 11(05):585–601
About this article
Cite this article
Shah, S.A., Hoag, D.L.K. & Loomis, J. Is willingness to pay for freshwater quality improvement in Pakistan affected by payment vehicle? Donations, mandatory government payments, or donations to NGO's. Environ Econ Policy Stud 19, 807–818 (2017). https://doi.org/10.1007/s10018-016-0178-x
Received:

Accepted:

Published:

Issue Date:
Keywords
Contingent valuation method

Willingness to pay

Voluntary payment

Mandatory payment

Managing agency

Strategic behavior

Swat valley

Pakistan