Abstract
An Orbitlesspat.pend. gear-head is a novel fixed-ratio Epicyclic gear-head with crank-shaft planet pinions and two carriers but no ring gear. It provides half the reduction ratio of a Planetary gear-head with similar pinions and shares many characteristics such as torque splitting and co-axial drive shafts that spin in a common direction. Three prototype Orbitless gear-heads are constructed, each with a different planet support mechanism. It is shown that load capacity is marginally improved by using ball instead of plain bearings, and greatly improved by mounting the bearings to the planets rather than the carriers. In comparison to an off-the-shelf Planetary gear-head, friction losses are reduced by up to 59% and total input power is reduced by up to 33% over the operating range of the motor and gear-head.
This is a preview of subscription content, log in to check access.
Access options
Buy single article
Instant access to the full article PDF.
US$ 39.95
Price includes VAT for USA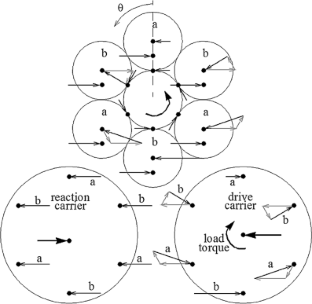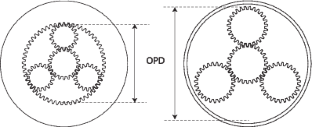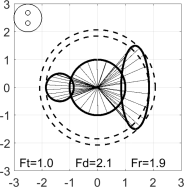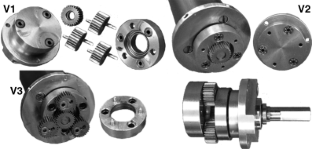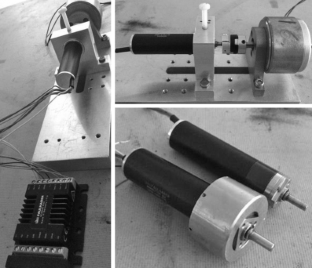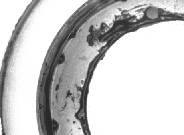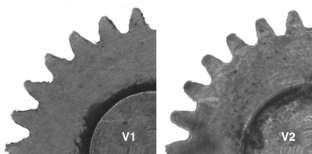 References
1.

Jelaska D (2012) Gears and gear drives. Wiley, Chichester

2.

Lynwander P (1983) Gear drive systems design and application. Marcel Dekker, New York

3.

Muller HW (1982) Epicyclic drive trains. Wayne State University Press, Detroit

4.

Musser CW (1959) Strain wave gearing, US patent #2,906,143

5.

Micromo (2017) Brushless DC servomotors - datasheets. http://www.micromo.com/products/brushless-dc-motors/brushless-dc-servomotors. Accessed June 2017

6.

Micromo (2017) Drive electronics datasheets. http://www.micromo.com/products/drive-electronics/drive-electronics-datasheets. Accessed June 2017

7.

Micromo (2017) Precision gearheads datasheets. http://www.micromo.com/products/precision-gearheads/precision-gearheads-datasheets. Accessed June 2017

8.

Stocco LJ (2014) Orbitless gearbox, patent cooperation treaty, PCT/CA2015/050423

9.

Stocco L (2016) The orbitless drive. ASME International Mechanical Engineering Congress & Exposition, Phoenix, 201611–17 November 2016.
About this article
Cite this article
Stocco, L.J., Gloeckner, R. A new standard of epicyclic efficiency – a practical comparison of planetary and orbitless gear-heads. Forsch Ingenieurwes 81, 153–161 (2017). https://doi.org/10.1007/s10010-017-0235-z
Received:

Published:

Issue Date: