Abstract
Cobalt oxyhydroxide combination with graphene oxide (CoOOH@GO) as a novel conductive matrix is developed for high performance lithium/sulfur batteries. Enhancement retention of polysulfide species into matrix of cobalt oxyhydroxide anchored on graphene oxide flakes by strong chemical binding of carbon-sulfur is demonstrated. Sulfur incorporated in the sheet-like morphology of CoOOH@GO delivers high initial discharge specific capacity of 1190.85 mAh/g, which raises 260 mAh/g with respect to graphene oxide/sulfur (GO/S) as a cathode material. Furthermore, CoOOH@GO/S maintains the average coulombic efficiency of 96 % after 300 cycles at 1 C rate with capacity retention of about 61 %. Good current rate capability of CoOOH@GO/S cathode reveals that the resulting composite is open platform for electrolyte diffusion and fast ion transportation leading to the improved electrochemical performance of lithium/sulfur batteries.
Access options
Buy single article
Instant access to the full article PDF.
USD 39.95
Price excludes VAT (USA)
Tax calculation will be finalised during checkout.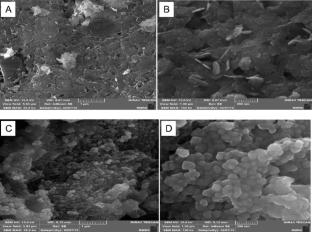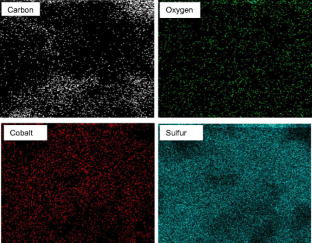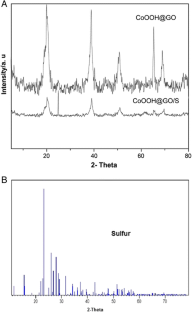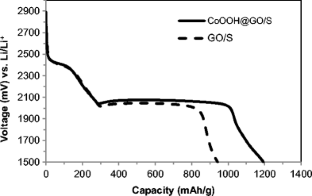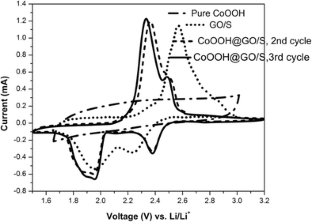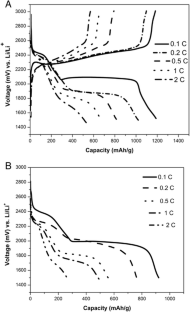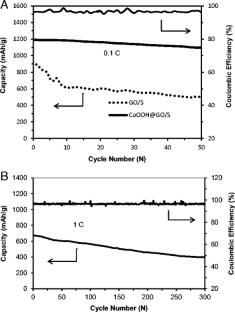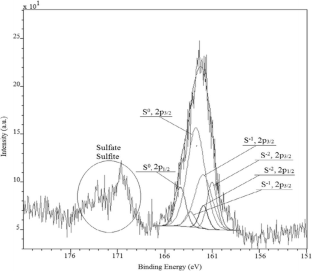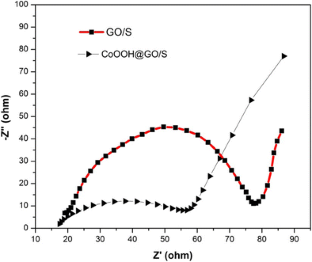 References
Cairns EJ, Albertus PA (2010) Rev Chem Biomol Eng 1:299–320

Armand M, Tarascon JM (2008) Nature 451:652–657

Whittingham MS (2008) MRS Bull 33:411–419

Goodenough JB, Kim Y (2010) Chem Mater 22:587–603

Chen M, Adams S (2015) J Solid State Electrochem 19:697–702

Li X, Lushington A, Liu J, Li R, Sun X (2014) Chem Commun 50:9757–9760

Ji X, Nazar LF (2010) J Mater Chem 20:9821–9826

Huang C, Xiao J, Shao YY, Zheng JM, Bennett WD, Lu DP, Laxmikant SV, Engelhard M, Ji LW, Zhang J, Li XL, Graff GL, Liu J (2014) Nat Commun 5:3015–3023

Geng X, Rao M, Li X, Li W (2013) J Solid State Electrochem 17:987–992

Song MK, Cairns EJ, Zhang TG (2013) Nanoscale 5:2186–2204

Mikhaylik YV, Akridge JR (2004) J Electrochem Soc 151:A1969–A1976

Evers S, Nazar LF (2012) Chem Commun 48:1233–1235

Geim AK (2009) Science 324:1530–1534

Ji L, Rao M, Zheng H, Zhang L, Li Y, Duan W, Guo J, Cairns EJ, Zhang Y (2011) J Am Chem Soc 133:18522–18525

Rong J, Ge M, Fang X, Zhou C (2014) Nano Lett 14:473–479

Hu G, Xu C, Sun Z, Wang S, Cheng HM, Li F, Ren W (2015) Adv Mater. doi:10.1002/adma.201504765

Wang H, Yang Y, Liang Y, Robinson JT, Li Y, Jackson A, Cui Y, Dai H (2011) Nano Lett 11:2644–2647

Zhou WD, Chen H, Yu YC, Wang D, Cui Z, DiSalvo FJ, Abruna HD (2013) ACS Nano 7:8801–8808

Qiu YC, Li WF, Zhao W, Li G, Hou Y, Liu M, Zhou L, Ye FM, Li HF, Wei ZH, Yang S, Duan WH, Ye Y, Guo JH, Zhang YG (2014) Nano Lett 14:4821–4827

Yang X, Zhang L, Zhang F, Huang Y, Chen YS (2014) ACS Nano 8:5208–53015

He G, Hart CJ, Liang X, Garsuch A, Nazar LF (2014) Appl Mater Interfaces 6:10917–10923

Liang X, CY Kwok, FL Marzano, Q Pang, M Cuisinier, H Huang, CJ Hart, D Houtarde, Kaup K, Sommer H, Berezesinski T, Janek J, LF Nazar (2015) Adv Energy Mater 1501636. doi:10.1002/aenm.201501636

Ji X, Evers S, Black R, Nazar LF (2011) Nat Commun 2:325–331

She ZW, Li WY, Cha JJ, Zheng GY, Yang Y, McDowell MT, Hsu PC, Cui Y (2013) Nat Commun 4:1331–1337

Tao X, Wang J, Ying Z, Cai Q, Zheng G, Gan Y, Huang H, Xia Y, Liang C, Zhang W, Cui Y (2014) Nano Lett 14:5288–5294

Dong K, Wang SP, Zhang HY, Wu JP (2013) Mater Res Bull 48:2079–2083

Sun FG, Wang JT, Long DH, Qiao WM, Ling LC, Lv CX, Cai R (2013) J Mater Chem 1:13283–13289

Niu XQ, Wang XL, Wang DH, Li Y, Zhang YJ, Zhang YD, Yang T, Yu T, Tu JP (2015) J Mater Chem A 3:17106–17112

Hu J, Dong YL, Chen XJ, Zhang HJ, Zheng JM, Wang Q, Chen XG (2014) Chem Eng J 236:1–8

Li K, Wang B, Su D, Park J, Ahn H, Wang G (2012) J Power Sources 202:389–393

Ryu HS, Park JW, Park J, Ahn JP, Kim KW, Nam TH, Wang G, Ahn HJ (2013) J Matter Chem A 1:1573–1578

Liu L, Xu X (2015) SpringerPlus 4:732–741

Bardoloi A, Hwang YK, Hwang JS, Halligudi SB (2009) Catalysis Communication 10:1398–1403

Ji X, Lee KT, Nazar LF (2009) Nat Mater 8:500–506

Jeddi K, Sarikhani K, Mahmoudreza Ghaznavi M, Zendehboodi S, Chen P (2015) J Solid State Electrochem 19:1161–1169

Wang HL, Yang Y, Liang YY, Robinson JT, Li YG, Jackson A, Cui Y, Dai HJ (2011) Nano Lett 11:2644–2647

Helen M, Reddy MA, Diemant T, Schindeler UG, Behm RJ, Kaiser U, Fichtner M (2015) Sci Rep 5:12146–11261

Chen YL, Hu ZA, Chang YQ, Wang HW, Zhang ZY, Yang YY, Wu HY (2011) J Phys Chem C 115:2563–2571
About this article
Cite this article
Seyyedin, S.T., Yaftian, M.R. & Sovizi, M.R. Cobalt oxyhydroxide/graphene oxide nanocomposite for amelioration of electrochemical performance of lithium/sulfur batteries. J Solid State Electrochem 21, 649–656 (2017). https://doi.org/10.1007/s10008-016-3411-4
Received:

Revised:

Accepted:

Published:

Issue Date:

DOI: https://doi.org/10.1007/s10008-016-3411-4
Keywords
Lithium/sulfur battery

Sheet like structures

Metal oxyhydroxide

Sulfur cathode