Abstract
An electrochemical method for the preparation of nanostructured composites based on multiwalled carbon nanotubes and chromium oxide is proposed. The method involves electrodeposition of chromium oxides from a solution of hexavalent chromium oxide in sulfuric acid on carbon nanotubes. By varying the electrolysis conditions one can obtain deposited—catalyst particles of different size and vary the amount of catalyst. Oxygen electrodes have been made from the materials obtained for fuel cells with alkaline electrolyte, which showed good electrocatalytic properties.
Access options
Buy single article
Instant access to the full article PDF.
USD 39.95
Price excludes VAT (USA)
Tax calculation will be finalised during checkout.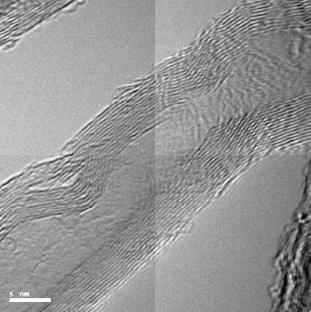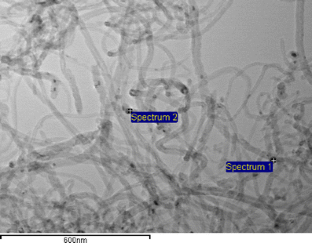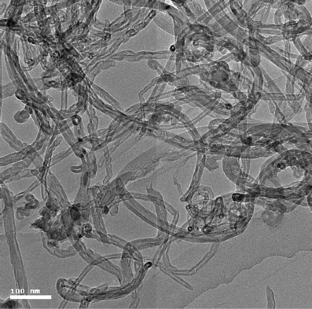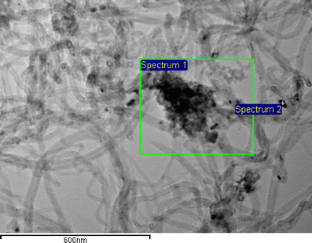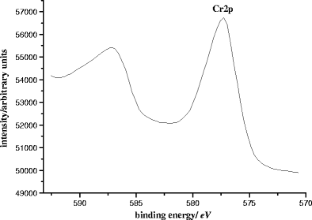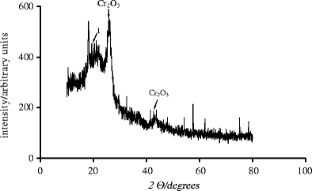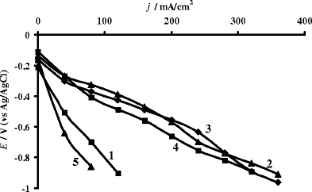 References
Soehn M, Lebert M, Wirth T, Hofmann S, Nicoloso N (2008) J Power Sources 176:494

Danilov MO, Melezhyk AV (2006) J Power Sources 163:376

Hsieh C-T, Lin J-L (2009) Int J Hydrogen Energy 34:685

Wang X, Waje M, Yan Y (2005) Electrochem Solid State lett 8:A42

Suarez-Alcantara K, Rodriguez-Castellanos A, Duron-Torres S, Solorza-Feria O (2007) J Power Sources 171:381

Seo SJ, Joh H-I, Kim HT, Moon SH (2006) Electrochim Acta 52:1676

Melezhyk AV, Sementsov YUI, Yanchenko VV (2005) J Appl Chem Russia 78:917

Danilov MO, V'yunova NV (2001) J Appl Chem Russia 74:1960

Bai Y-L, Xu H-B, Zhang Y, Li Z-H (2006) J Phys Chem Solids 67:2589

Lu L, Liu T, Li X (2008) Surf Coat Technol 202:1401

Harrison PG, Lloyd NC, Daniell W (1998) J Phys Chem B 102:10672

Maffiotte C, Navas M, Castaño ML, Lancha AM (2000) Surf Interface Anal 30:161
Additional information
This article is based on our presentation on ABAF-10 International Meeting on Modern batteries, Brno, Czech Republic, 2009.
About this article
Cite this article
Danilov, M.O., Kolbasov, G.Y. Electrochemical method for the preparation nanocomposites based on carbon nanotubes and chromium oxides for oxygen electrodes. J Solid State Electrochem 14, 2169–2172 (2010). https://doi.org/10.1007/s10008-009-0986-z
Received:

Revised:

Accepted:

Published:

Issue Date:

DOI: https://doi.org/10.1007/s10008-009-0986-z
Keywords
Oxygen electrode

Alkaline

Fuel cell

Carbon nanotubes

Chromium oxide