Electronic structure properties of transition metal dichalcogenide nanotubes: a DFT benchmark
Part of the following topical collections:
Abstract
In this work, we conduct a benchmark study of bandgap energies and density of states of some transition metal dichalcogenide nanotubes by means of density functional theory (DFT) methodology within both CASTEP and DMol3 methodologies. We compare different chiralities and sizes as well as different levels of theory in order to provide the literature with extensive data regarding crucial electronic structure properties of MoS2, MoSe2, mOtE2, WS2, WSe2, and WTe2 nanotubes. Although the two methods were able to rescue experimental evidences, we observed DMol3 to perform better in terms of computational cost, whereas CASTEP has shown to provide an overall greater accuracy at the cost of higher expenditures. The data provided in this work is an important suggestion of which direction future works should follow in further description of these technological promising materials.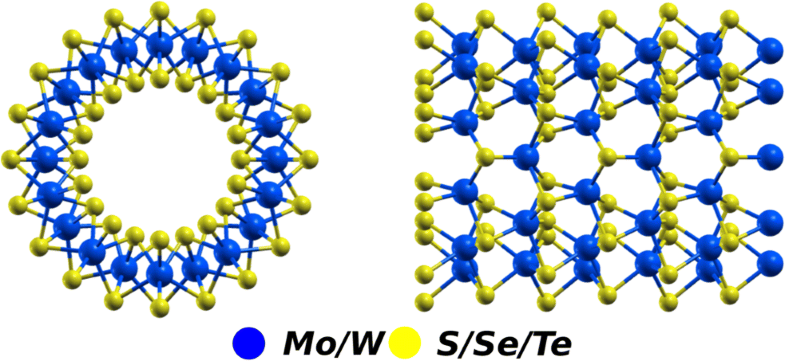 Keywords
Transition metal dichalcogenide nanotubes 
Electronic structure 
Benchmark 
Notes
Funding information
This study was financially supported by the Brazilian Research Councils CAPES and FAPDF. This research work has the support of the Brazilian Ministry of Planning, Development and Management (Grants 005/2016 DIPLA – Planning and Management Directorate, and 11/2016 SEST – State-owned Federal Companies Secretariat) and the DPGU – Brazilian Union Public Defender (Grant 066/2016). L.A.R.J. and W.F.C were financially supported by the FAPDF grants 0193.001511/2017 and 0193.001694/2017, respectively.
Copyright information
© Springer-Verlag GmbH Germany, part of Springer Nature 2019