Are beryllium-containing biphenyl derivatives efficient anion sponges?
Part of the following topical collections:
Abstract
The structures and stabilities of 2,2′-diBeX-1,1′-biphenyl (X = H, F, Cl, CN) derivatives and their affinities for F−, Cl−, and CN− were theoretically investigated using a B3LYP/6–311 + G(3df,2p)//B3LYP/6–31 + G(d,p) model. The results obtained show that the 2,2′-diBeX-1,1′-biphenyl derivatives (X = H, F, Cl, CN) exhibit very high F−, Cl−, and CN− affinities, albeit lower than those reported before for their 1,8-diBeX-naphthalene analogs, in spite of the fact that the biphenyl derivatives are more flexible than their naphthalene counterparts. Nevertheless, some of the biphenyl derivatives investigated are predicted to have anion affinities larger than those measured for SbF5, which is considered one of the strongest anion capturers. Therefore, although weaker than their naphthalene analogs, the 2,2′-diBeX-1,1′-biphenyl derivatives can still be considered powerful anion sponges. This study supports the idea that compounds containing –BeX groups in chelating positions behave as anion sponges due to the electron-deficient nature and consequently high intrinsic Lewis acidity of these groups.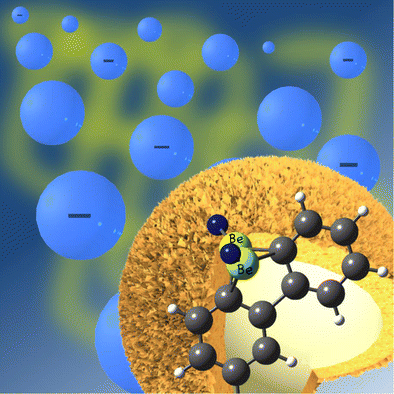 Keywords
Anion sponges 
Be-containing biphenyl derivatives 
Density functional theory 
Notes
Acknowledgements
This work was supported by the projects CTQ2015-63997-C2 and CTQ2013-43698-P of the Ministerio de Economía y Competitividad of Spain, by the project FOTOCARBON-CM S2013/MIT-2841 of the Comunidad Autónoma de Madrid, and by the COST Action CM1204. Computational time at the Centro de Computación Científica (CCC) of Universidad Autónoma de Madrid is also gratefully acknowledged.
Copyright information
© Springer-Verlag GmbH Germany, part of Springer Nature 2017