Abstract
Social media is increasingly a topic of study across a range of disciplines. Despite this popularity, current practices and open source tools for social media collecting do not adequately support today's scholars or support building robust collections for future researchers. We are continuing to develop and improve Social Feed Manager (SFM), an open source application assisting scholars collecting data from Twitter's API for their research. Based on our experience with SFM to date and the viewpoints of archivists and researchers, we are reconsidering assumptions about API-based social media collecting and identifying requirements to guide the application's further development. We suggest that aligning social media collecting with web archiving practices and tools addresses many of the most pressing needs of current and future scholars conducting quality social media research. In this paper, we consider the basis for these new requirements, describe in depth an alignment between social media collecting and web archiving, outline a technical approach for effecting this alignment, and show how the technical approach has been implemented in SFM.
Access options
Buy single article
Instant access to the full article PDF.
USD 39.95
Price excludes VAT (USA)
Tax calculation will be finalised during checkout.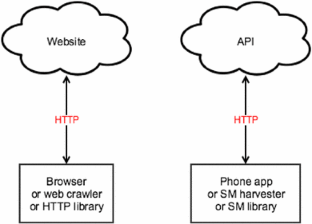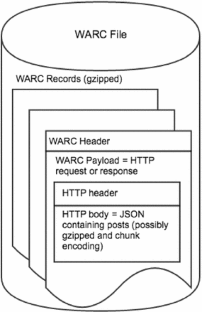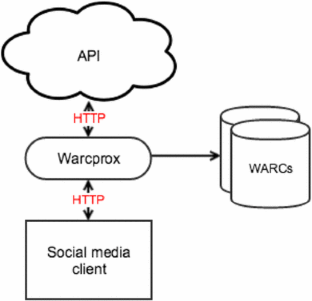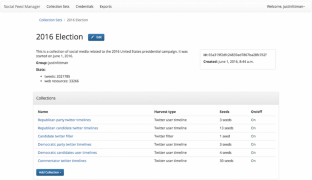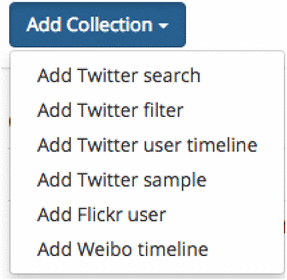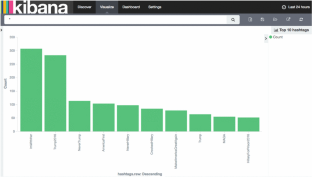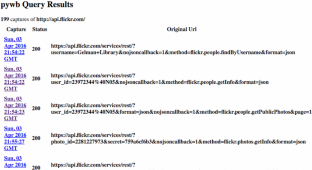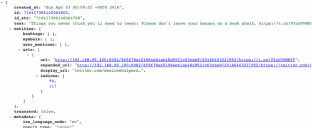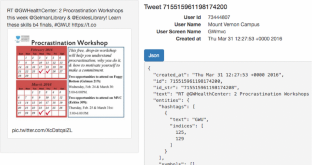 Notes
This development was supported by a grant (#LG-46-13-0257-13) from the Institute of Museum and Library Services to GWU Libraries from 2013 to 2014.

We refer here to "wayback software", a generic term for software that plays back WARC files, as distinguished from "The Wayback Machine", an instance and implementation of wayback software hosted by the Internet Archive. Two examples of wayback software are the International Internet Preservation Consortium's OpenWayback [13] and Ilya Kreymer's pywb [14].

ArchiveSocial requires social media account owners to login and give ArchiveSocial permission to their social media data. One of the authors of the paper worked with the adoption of ArchiveSocial at the State Archives of North Carolina.

Noting also that, "The research, development, and technical experimentation necessary to advance the archiving tools on these fronts will not come from the majority of web archiving organizations with their fractional staff time commitments" [37].

Many of us remember Friendster, MySpace and other extinct social platforms. Though certainly more popular, even Twitter itself seems to be experiencing a stall in the growth of its user base [54].

The GW Libraries are collaborating with Johns Hopkins University and Georgetown University in this grant work, entitled "Blogging and Microblogging: Preserving Non-Official Voices in China's Anti-Corruption Campaign".

Another aspect of tweets is the metadata that accompanies it when harvested from the API. This metadata contains social network information, in that they contain references to (and/or retweets of) other accounts. In addition, tweets contain complete user profile information, which often changes over time. This metadata has research potential, which is why we have also saved it.

For Twitter, this is commonly referred to as "dehydration" and is useful because it allows exchanging datasets within the constraints of Twitter's terms of service.
Acknowledgements
This work is supported by Grant #NARDI-14-50017-14 from the National Historical Publications and Records Commission.
Additional information
Justin Littman is the lead author. All other authors contributed significantly to this work and participated in the writing of the paper. The authors are listed alphabetically. Laura Wrubel is the current principal investigator on the grant supporting this work; Daniel Chudnov held this role previously.
About this article
Cite this article
Littman, J., Chudnov, D., Kerchner, D. et al. API-based social media collecting as a form of web archiving. Int J Digit Libr 19, 21–38 (2018). https://doi.org/10.1007/s00799-016-0201-7
Received:

Revised:

Accepted:

Published:

Issue Date:

DOI: https://doi.org/10.1007/s00799-016-0201-7
Keywords