Abstract
As part of the reconstruction of the Brazilian Antarctic Station on King George Island, three areas of moss carpet were transplanted to minimize the impact of the new facilities on the local biodiversity. A total of 650 m2 of moss carpet was transplanted to neighboring but previously uncolonized locations and has subsequently survived for the last 3 years. Antarctic moss carpets typically comprise low moss species diversity and are often monospecific. We investigated the cryptic biodiversity that was transplanted along with the carpets using a metabarcoding approach through high throughput sequencing. We targeted 16S rRNA for Bacteria and Archaea, ITS for Fungi and Viridiplantae and Cox1 for Metazoa. We detected DNA representing 263 taxa from five Kingdoms (Chromista, Fungi, Metazoa, Protista and Viridiplantae), two Domains (Archaea and Bacteria) and 33 Phyla associated with the carpet. This diversity included one Archaea, 189 Bacteria, 24 Chromista, 19 Fungi, eight Metazoa, seven Protista and 16 Viridiplantae. Bacteria was the most abundant, rich and diverse group, with Chromista second in diversity and richness. Metazoa was less diverse but second highest in dominance. This is the first study to attempt transplanting a significant area of moss carpet to minimize anthropogenic environmental damage in Antarctica and to use metabarcoding as a proxy to assess diversity associated with Antarctic moss carpets, further highlighting the importance of such habitats for other organisms and their importance for conservation.
Access options
Buy single article
Instant access to the full article PDF.
US$ 39.95
Tax calculation will be finalised during checkout.
Subscribe to journal
Immediate online access to all issues from 2019. Subscription will auto renew annually.
US$ 79
Tax calculation will be finalised during checkout.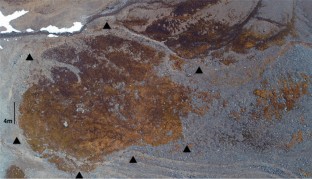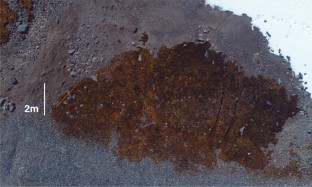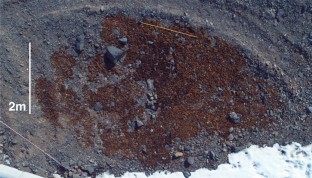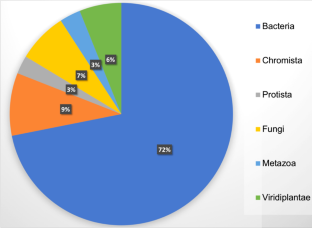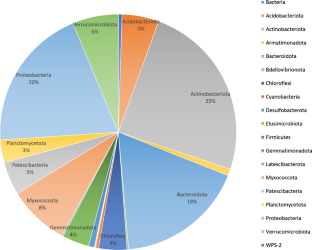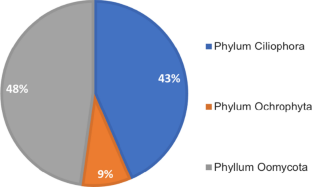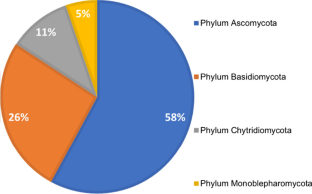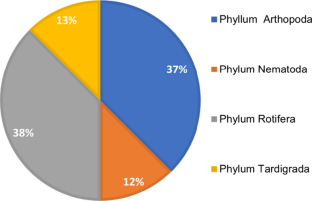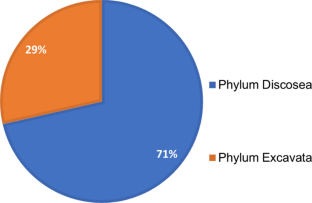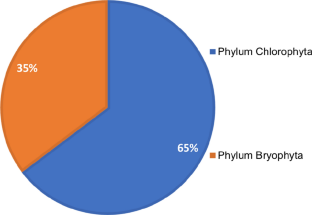 References
Abarenkov K, Zirk A, Piirmann T, Pöhönen R, Ivanov F., Nilsson RH, Kõljalg U (2020) UNITE QIIME release for Fungi. Version 04.02.2020. UNITE Community. https://doi.org/10.15156/BIO/786385.

Andrássy I (1998) Nematodes in the sixth continent. J Nematode Morphol Syst 1: 107–186.

Aradottir AL (2012) Turf transplants for restoration of alpine vegetation: does size matter? J Appl Ecol 49(2):439–446. https://doi.org/10.1111/j.1365-2664.2012.02123.x

Biersma EM, Jackson JA, Bracegirdle TJ, Griffths H, Linse L, Convey P (2018a) Low genetic variation between South American and Antarctic populations of the bank-forming moss Chorisodontium aciphyllum (Dicranaceae). Polar Biol 41:599–610. https://doi.org/10.1007/s00300-017-2221-1

Biersma EM, Convey P, Wyber R, Robinson SA, Dowton M, van de Vijver B, Linse K, Griffiths H, Jackson JÁ (2020) Latitudinal biogeographic structuring in the globally distributed moss Ceratodon purpureus. Front Plant Sci 11:502359. https://doi.org/10.3389/fpls.2020.502359

Biersma EM, Jackson JA, Stech M, Griffiths H, Linse K, Convey P (2018b) Long-term in situ Antarctic persistence within Antarctica's most speciose plant genus. Schistidium Front Ecol Evol 6:77. https://doi.org/10.3389/fevo.2018.00077

Block W, Lewis Smith RI, Kennedy AD (2009) Strategies of survival and resource exploitation in the Antarctic fellfield ecosystem. Biol Rev 84(3):449–484. https://doi.org/10.1111/j.1469-185x.2009.00084.x

Boenigk J, Pfandl K, Garstecki T, Harms H, Novarino G, Chatzinotas A (2006) Evidence for geographic isolation and signs of endemism within a protistan morphospecies. Appl Environ Microbiol 72(8):5159–5164. https://doi.org/10.1128/AEM.00601-06

Bokulich NA, Kaehler BD, Rideout JR, Dillon M, Boylern E, Knight R, Huttley GA, Caporaso JG (2018) Optimizing taxonomic classification of marker-gene amplicon sequences with QIIME 2's q2-feature-classifier plugin. Microbiome 6:90–107. https://doi.org/10.1186/s40168-018-0470-z

Bolyen E, Rideout JR, Dillon MR, Bokulich NA, Abnet CC, Al-Ghalith A, Alexander H, Alm EJ, Arumugan M, Asnicar F, Bai Y, Bisanz JE, Bittinger K, Brejnrod A, Brislawn CJ, Brown CT, Callahan BJ, Chase J, Cope EK, Silva R, Diener C, Dorrestein PC, Douglas GM, Durall DM, Duvallet C, Edwardson CF, Ernst M, Estaki M, Fouquier J, Gauglitz JM, Gibbons SM, Gibson DL, Gonzales A, Gorlick K, Guo J, Hillmann B, Holmes S, Holste H, Huttenhower C, Huttley GA, Janssen S, Jarmusch AK, Jiang L, Kaehler BD, Kang KB, Keefe CR, Keim P, Kelley ST, Knights D, Koester I, Kosciolek T, Kreps J, Langille MGI, Lee J, Ley R, Liu Y, Loftfield LC, Maher M, Marotz C, Martin BD, McDonald D, McIver LJ, Melnik AV, Metcalf JL, Morgan SC, Morton JT, Naimey AT, Navas-Molina JA, Nothias LF, Orchanian SB, Pearson T, Peoples SL, Petras D, Preuss ML, Pruesse E, Rasmussen LB, Rivers A, Robeson MS II, Rosenthal P, Segata N, Shaffer M, Shiffer A, Sinha R, Song SJ, Spear JR, Swafford AD, Thompson LR, Torres PJ, Trinh P, Tripathi A, Turnbaugh PJ, Ul-Hasa S, van der Hoof JJJ, Vargas F, Vazques-Baeza Y, Vogtmann E, von Hippel M, Walters W, Wan Y, Wang M, Warren J, Weber KC, Williamson CHD, Willis AD, Xu ZZ, Zaneveld JR, Zhang Y, Zhu Q, Knight R, Caporaso JG (2019) Reproducible, interactive, scalable and extensible microbiome data science using QIIME 2. Nat Biotechnol 37:852–857. https://doi.org/10.1038/s41587-019-0209-9

Bridge PD, Denton G (2007) Isolation of diverse viable fungi from the larvae of the introduced chironomid Eretmoptera murphyi on Signy Island. Polar Biol 30:935–937

Bridge PD, Newsham KK, Denton GJ (2008) Snow mould caused by a Pythium sp.: a potential vascular plant pathogen in the maritime Antartic. Plant Pathol 57(6):1066–1072.

Brooker R, Britton A, Gimona A, Lennon J, Littlewood N (2011) Literature review: species translocations as a tool for biodiversity conservation during climate change. Scottish Natural Heritage Commissioned Report No.440.

Brooks ST, Jabour J, van den Hoff J, Bergstrom DM (2019) Our footprint on Antarctica competes with nature for rare ice-free land. Nat Sustain 2:185–190. https://doi.org/10.1038/s41893-019-0237-y

Butler HG (1999) Seasonal dynamics of the planktonic microbial community in a maritime Antarctic lake undergoing eutrophication. J Plankton Res 21(12):2393–2419

Callahan BJ, McMurdie PJ, Rosen MJ, Han AW, Johnson AJA, Holmes SP (2016) DADA2: high-resolution sample inference from Illumina amplicon data. Nat Methods 13:581–583

Câmara PEAS, Carvalho-Silva M, Hernriques DK, Guerra J, Gallego MT, Poveda DR, Stech M (2018) Pylaisiaceae Schimp. (Bryophyta) revisited. J Bryol 40:251–264

Câmara PEAS, Carvalho-Silva M, Pinto OHB, Amorim ET, Henriques DK, Silva TH, Pellizzari F, Convey P, Rosa LH (2020) Diversity and Ecology of Chlorophyta (Viridiplantae) Assemblages in Protected and Non-protected Sites in Deception Island (Antarctica. Microb Ecol, South Shetland Islands) Assessed Using an NGS Approach. https://doi.org/10.1007/s00248-020-01584-9

Câmara PEAS, Soares AER, Hernriques DK, Peralta DF, Bordin J, Carvalho-Silva M, Stech M (2019) New insights into the species diversity of Bartramia Hedw. (Bryophyta) in Antarctica from a morpho-molecular approach. Antarct Sci 31:208–215

Cakil ZV, Garlasché G, Iakovenko N, Di Cesare A, Eckert EM, Guidetti R, Hamdan L, Janko K, Lukashanets D, Rebecchi L, Schiaparelli S, Sforzi T, Kašparová EŠ, Velasco-Castrillón A, Walsh EJ, Fontaneto D (2021) Comparative phylogeography reveals consistently shallow genetic diversity in a mitochondrial marker in Antarctic bdelloid rotifers. Journal of Biogeografy. https://doi.org/10.1111/jbi.14116

Cavalier-Smith T (2007) A revised six-kingdom system of life. Biol Rev 73(3):203–266. https://doi.org/10.1111/j.1469-185X.1998.tb00030.x

Cavalier-Smith T, Chao EEY (2006) Phylogeny and Megasystematics of Phagotrophic Heterokonts (Kingdom Chromista). J Mol Evol 62:388–420. https://doi.org/10.1007/s00239-004-0353-8

Chen S, Yao H, Han J, Liu C, Song J, Shi L, Zhu Y, Ma X, Gao T, Pang X, Luo K, Li Y, Li X, Jia X, Lin Y, Leon C (2010) Validation of the ITS2 region as a novel DNA barcode for identifying medicinal plant species. PLoS ONE 5(1):e8613. https://doi.org/10.1371/journal.pone.0008613

Chwedorzewska K, Korczak−Abshire M, Olech M, Lityńska−Zając M, Augustyniuk−Kram A, (2013) Alien invertebrates transported accidentally to the Polish Antarctic Station in cargo and on fresh foods. Pol Polar Res 34(1):55–66

Cobb A, Nadkarni N, Ramsey GA, Svoboda AJ (2001) Recolonization of bigleaf maple branches by epiphytic bryophytes following experimental disturbance. Can J Bot 79:1–8

Cole C, Stark LR, Bonine ML, Mcletchie, (2010) Transplant survivorship of bryophyte soil crusts in the mojave desert. Restor Ecol 18(2):198–205. https://doi.org/10.1111/j.1526-100X.2008.00445.x

Convey P, McInnes SJ (2005) Exceptional tardigrade-dominated ecosystems in Ellsworth Land, Antarctica. Ecology 86:519–527

Convey P, Quintana RD (1997) The terrestrial arthropod fauna of Cierva Point SSSI, Danco Coast, northern Antarctic Peninsula. Eur J Soil Biol 33:19–29

Convey P, Smith RIL (1997) The terrestrial arthropod fauna and its habitats in northern Marguerite Bay and Alexander Island, maritime Antarctic. Antarct Sci 9:12–26

Convey P (2020) The price of cumulative human activities in the Antarctic. Antarct Sci 32(6):425–425. https://doi.org/10.1017/S0954102020000577

Dahlberg CJ, Ehrle´n J, Hylander K, (2014) Performance of Forest Bryophytes with Different Geographical Distributions Transplanted across a Topographically Heterogeneous Landscape. PLoS ONE 9(11):e112943. https://doi.org/10.1371/journal.pone.0112943

Dartnall HJG (1980) Freshwater biology at Rothera Point, Adelaide Island: I. General description of the pools and the fauna. Brit Antarct Surv Bull 50:51–54

De Broyer C, Clarke A, Koubbi P, Pakhomov E, Scott F, Vanden Berghe E, Danis B (Eds.) (2020) Register of Antarctic Marine Species. Spirotrichea. Accessed at: http://www.marinespecies.org/RAMS/aphia.php?p=taxdetails&id=1348 on 2020–11–03

Deiner K, Bik HM, Mächler E, Seymour M, Lacoursière-Roussel A, Altermatt F, Creer S, Bista I, Lodge DM, Vere N, Pfrender ME, Bernatchez L (2017) Environmental DNA metabarcoding: transforming how we survey animal and plant communities. Mol Ecol 26:5872–5895

Ellis LT, Asthana AK, Gupta R, Nath V, Sahu V, Bednareck-Ochyra H, Ochyra R, Cykowska B, Calvo Aranda S, Fischer E, Gabriel R, Gosrski P, Gremmen N, Hespanhol H, Kurbatova LE, Lewsis-Smith RI, Long DG, Bell D, Mogro F, Sergio C, Garcia CA, Stow S, Martins A, Mith VR, Van J, Vanderpoorten A (2013a) New national and regional bryophyte records, 34. J Bryol 35:62–70

Ellis LT, Bednarek-Ochyra H, Ochyra R, Benjumea MJ, Saïs LV, Caparrós R, Lara Mazimpaka V, Dulin MV, Garilleti R, Gremmen N, Grundling P-L, Heras P, Infante M, Huttunens S, Ignatov MS, Korvenpää T, Lebouvier LS, MRI, Lin S-H, Yang J-D, Linström A, Novotný I, Plášek V, Rosselló JA, Sawicki J, Van Rooy J, Smith VR. (2013b) New national and regional bryophyte records, 35. J Bryol 34:129–139

Ellis-Evans JC (1985) Fungi from maritime Antarctic freshwater environments. British Antarctic Survey Bulletin 68:37–45

Fell JW, Scorzetti G, Connell L, Craig S (2006) Biodiversity of micro-eukaryotes in Antarctic dry valley soils with <5% soil moisture. Soil Biol Biochem 38:3107–3119

Findenig BM, Chatzinotas A, Boenigk J (2010) Taxonomic and ecological characterization of stomatocysts of Spumella-like flagellates (Chrysophyceae). J Phycol 46(5):868–881

Flagmeier M, Hollingsworth PM, Genney DR, Long DG, Muñoz J, Moreno-Jiménez E, Woodin SJ (2016) Transplanting the leafy liverwort Herbertus hutchinsiae: a suitable conservation tool to maintain oceanic-montane liverwort-rich heath? Plant Ecolog Divers 9(2):175–185. https://doi.org/10.1080/17550874.2016.1140845

Flavin M, Nerad TA (1993). Reclinomonas americana N. G., N. Sp., a New Freshwater Heterotrophic Flagellate. The Journal of Eukaryotic Microbiology, 40(2): 172–179. doi:https://doi.org/10.1111/j.1550-7408.1 993.tb04900.x

Foissner W (1995) Tropical Protozoan Diversity: 80 Ciliate Species (Protozoa, Ciliophora) in a Soil Sample from a Tropical Dry Forest of Costa Rica, with Descriptions of four New Genera and seven New Species. Arch Protistenk 145:37–79

Foissner W (1999) Notes on the soil ciliate biota (Protozoa, Ciliophora) from the Shimba Hills in Kenya (Africa): diversity and description of three new genera and ten new species. Biodivers Conserv 8:319–389

Folmer O, Black M, Hoeh W, Lutz R, Vrjenhoek R (1994) DNA primers for amplification of mitochondrial cytochrome c oxidase subunit I from diverse metazoan investrebrates. Mol Mar Biol Biotechnol 3:294–299

Frego K (1996) Regeneration of four boreal bryophytes: colonization of experimental gaps by naturally occurring propagules. Can J Bot 74:1937–1942

Gantz JD, Spatch DE, Lee RE (2018) A preliminary survey of the terrestrial arthropods of the Rosenthal Islands. Antarctica Polar Research. https://doi.org/10.1080/17518369.2018.1500266

Gao Y, Bu YL, Yun-Xia, (2008) Phylogenetic relationships of basal hexapods reconstructed from nearly complete 18S and 28S rRNA gene sequences. Zoolog Sci 25(11):1139–1145

Garrido-Benavent I, Pérez-Ortega S, Durán J, Ascaso C, Pointing SB, Rodríguez-Cielos R, Navarro F, de los Ríos A, (2020) Differential Colonization and Succession of Microbial Communities in Rock and Soil Substrates on a Maritime Antarctic Glacier Forefield. Front Microbiol. https://doi.org/10.3389/fmicb.2020.00126

Garrity et al. 2012. Bergey's Manual of Systematic Bacteriology (Whitman, W.B.; Goodfellow, M.; Kämpfer, P.; Busse, H.-J.; Trujillo, M.E.; Ludwig, W.; Suzuki, K.-i.; Parte, A. (January 29, 2012) [1984(Williams & Wilkins)]. George M. Garrity (ed.). The Actinobacteria. Bergey's Manual of Systematic Bacteriology. 4 (2nd ed.). New York: Springer. p. 1750. ISBN 978–0–387–95043–3. British Library no. GBA561951.)

Gauthier ME, Rochefort L, Nadeau L, Hugron S, Xu B (2018) Testing the moss layer transfer technique on mineral well pads constructed in peatlands. Wetlands Ecol Manage 26(4):475–487

Giner CR, Forn I, Romac S, Logares RC, Massana R (2016) Environmental Sequencing Provides Reasonable Estimates of the Relative Abundance of Specific Picoeukaryotes. Appl Environ Microbiol 82(15):4757–4766. https://doi.org/10.1128/AEM.00560-16

Glime JM (2017) Bryophyte Ecology: Bryophyte Ecology Subchapters. 130.

Glime JM (2017a) Invertebrates: Nematodes. Chapt. 4–3. In: Glime, J. M. Bryophyte Ecology. Volume 2. Bryological Interaction. Ebook sponsored by Michigan Technological University and the International Association of Bryologists. Last updated 18 July 2020 and available at <https://digitalcommons.mtu.edu/bryophyte-ecology2/>.

Göker M, García-Blázquez G, Voglmayr H, Tellería MT, Martín MP (2009) Molecular taxonomy of phytopathogenic fungi: a case study in Peronospora. PLOS ONE. 4 (7): e6319.

Graf MD, Rochefort L (2010) Moss regeneration for fen Reforestation: Field and greenhouse experiments. Restor Ecol 18:121–130

Grooters AM, Proia LA, Sutton D, Hodgin EC (2004) Characterization of a previously undescribed Lagenidium pathogen associated with soft tissue infection: initial description of a new human oomycosis [abstract]. Focus on Fungal Infections 14. New Orleans, Louisiana, USA. p. 174.

Grossmann L, Bock C, Schweikert M, Boenigk J (2015) Small but Manifold – Hidden Diversity in "Spumella-like Flagellates." J Eukaryot Microbiol. https://doi.org/10.1111/jeu.12287

Grünwald NJ, Coyne CJ, eds (2003) Proceedings of the Second International Aphanomyces Workshop. Pasco, Washington, USDA ARS.

Guidetti R, Rebecchi L, Cesari M, McInnes SJ (2014) Mopsechiniscus franciscae, a new species of a rare genus of Tardigrada from continental Antarctica. Polar Biol 37:1221–1233. https://doi.org/10.1007/s00300-014-1514-x

Guidetti R, Massa E, Bertolani R, Rebecchi L, Cesari M (2019) Increasing knowledge of Antarctic biodiversity: new endemic taxa of tardigrades (Eutardigrada; Ramazzottiae) and their evolutionary relationships. Syst Biodivers 17:573–593

Guiry MD in Guiry MD, Guiry GM (2020) AlgaeBase. World-wide electronic publication, National University of Ireland, Galway. http://www.algaebase.org; searched on 26 September 2020.

Gunnarsson U, Söderström L (2007) Can artificial introductions of diaspore fragments work as a conservation tool for maintaining populations of the rare peatmoss Sphagnum angermanicum? Biol Cons 135(3):450–458

Hammer Ø, Harper DA, Ryan PD (2001) PAST: Paleontological statistics software package for education and data analysis. Palaeontol Electron 4:9

Hebel I, Dacasa Rüdinger MC, Jaña RA, Bastias J (2018) Genetic structure and gene flow of moss Sanionia uncinata (Hedw.) Loeske in Maritime Antarctica and Southern Patagonia. Front. Ecol. Evol. 6:152. https://doi.org/10.3389/fevo.2018.00152

Hedenas L (2012) Global phylogeography in Sanionia uncinata (Amblystegiaceae: Bryophyta). Bot J Linn Soc 168:19–42

Hering D et al (2018) Implementation options for DNA-based identification into ecological status assessment under the European Water Framework Directive. Water Res 138:192–205

Herlemann DP, Labrenz M, Jürgens K, Bertilsson S, Waniek JJ, Andersson AF (2011) Transitions in bacterial communities along the 2000 km salinity gradient of the Baltic Sea. ISME J 5(10):1571–1579

Hewitt N, Klenk N, Smith AL, Bazely DR, Yan N, Wood S, MacLellan JI, Lipsig-Mumme C, Henriques I (2011) Taking stock of the assisted migration debate. Biol Cons 144:2560–2572

Hogg ID, Stevens MI (2002) Soil Fauna of Antarctic Coastal Landscapes. – In: Beyer, L. & M. Bölter (eds): Geoecology of Antarctic Ice-Free Coastal Landscapes. Springer, Berlin Heidelberg New York: 265–280.

Holland-Moritz H, Stuart J, Lewis LR, Miller S, Mack MC, McDaniel SF, Fierer N (2018) Novel bacterial lineages associated with boreal moss species. Environ Microbiol 20(7):2625–2638

Hughes KA, Lawley B, Newsham KK (2003) Solar UV-B radiation inhibits the growth of Antarctic terrestrial fungi. Appl Environ Microbiol 69:1488–1491

Hughes KA, Ireland L, Convey P, Fleming AH (2016) Assessing the effectiveness of specially protected areas for conservation of Antarctica's botanical diversity. Conserv Biol 30:113–120

Hugron S, Poulin M, Rochefort L (2013) Organic matter amendment enhances establishment of reintroduced bryophytes and lichens in borrow pits located in boreal forest highlands. Boreal Environ Res 18(3–4):317–328

Iakovenko NS, Smykla J, Convey P, Kasparová E, Kozeretska IA, Trokhymets V, Dykyy I, Plewka M, Devetter M, Duris Z, Janko K (2015) Antarctic bdelloid rotifers: diversity, endemism and evolution. Hydrobiologia 761:5–43. https://doi.org/10.1007/s10750-015-2463-2

Johnson Jr. TW, Seymour RL, Padgett DE (2002) Biology and systematics of the Saprolegniaceae http://dl.uncw.edu/digilib/biology/fungi/Bary.pdf

Joshi NA, Fass JN (2011) Sickle: A sliding-window, adaptive, quality-based trimming tool for FastQ files (Version 1.33) [Software]. https://github.com/najoshi/sickle.

Kagoshima H, Maslen R, Kito K, Imura S, Niki H, Convey P (2019) Integrated taxonomy combining morphological and molecular biological analyses of soil nematodes from maritime Antarctica. Polar Biol 42:877–887. https://doi.org/10.1007/s00300-019-02482-8

Kallio P, Saarnio E (1986) The effect on mosses of transplantation to different latitudes. J Bryol 14(1):159–178. https://doi.org/10.1179/jbr.1986.14.1.159

Kihm JH, Kim S, McInnes SJ et al (2020) Integrative description of a new Dactylobiotus (Eutardigrada: Parachela) from Antarctica that reveals an intraspecific variation in tardigrade egg morphology. Sci Rep 10:9122. https://doi.org/10.1038/s41598-020-65573-1

Kirk PM et al (2011) Dictionary of the Fungi, 10th edn. CAB International, Wallingford, UK, p 784

Klindworth A, Pruesse E, Schweer T, Peplies J, Quast C, Horn M, Glöckner FO (2013) Evaluation of general 16S ribosomal RNA gene PCR primers for classical and next-generation sequencing-based diversity studies. Nucleic Acids Res 41(1):e1–e1. https://doi.org/10.1093/nar/gks808

Knox JS, Paterson RA (1973) The Occurrence and Distribution of Some Aquatic Phycomycetes on Ross Island and the Dry Valleys of Victoria Land. Antarctica Mycologia 65(2):373–387

Kooijman AM, Beltman B, Westhoff V (1994) Extinction and reintroduction of the bryophyte Scorpidium scorpioides in a richfen spring site in the Netherlands. Biol Conserv 69:87–96

Leliaert F, Smith DR, Moreau H, Herron MD, Verbruggen H, Delwiche CF, De Clerck O (2012) Phylogeny and molecular evolution of the green algae. Crit Rev Plant Sci 31:1–46. https://doi.org/10.1080/07352689.2011.615705

Leray M, Ho S-L, Lin I-J, Machida RJ (2018) MIDORI server: a webserver for taxonomic assignment of unknown metazoan mitochondrial-encoded sequences using a curated database. Hancock J (Eds). Bioinformatics. 2018; pmid:29878054

Lewis K, Smith AJE (1977) Studies on some bulbiferous species of Pohlia section Pohliella. I Experimental Investigations J Bryol 9:539–556

Linhart J, Vlčková S, Uvíra V (2002) Bryophytes as a special mesohabitat for meiofauna in a rip-rapped channel. River Res Appl 18:321–330. https://doi.org/10.1002/rra.671

Longton RE (1981) Inter-population variation in morphology and physiology in the cosmopolitan moss Bryum argenteum Hedw. J Bryol 11:501–520

Maslen NR, Convey P (2006) Nematode diversity and distribution in the southern maritime Antarctic—clues to history? Soil Biology and Biochemistry 38:3141–3151

Medinger R, Nolte V, Pandey RV, Jost S, Ottenwalder B, Schlotterer C, Boenigk J (2010) Diversity in a hidden world: potential and limitation of next-generation sequencing for surveys of molecular diversity of eukaryotic microorganisms. Mol Ecol 19:32–40. https://doi.org/10.1111/j.1365-294X.2009.04478.x

Melton JT, Singla M, Wood FC, Collins SJ, Tekle YI (2019) Three New Freshwater Cochliopodium Species (Himatismenida. J Eukaryotic Microbiol, Amoebozoa) from the Southeastern United States. https://doi.org/10.1111/jeu.12764

Mendoza L, Vilela R (2013) The mammalian pathogenic oomycetes. Curr Fungal Infect Rep 7:198–208

Merinero S, Dahlberg CJ, Ehrlén J, Hylander K (2020) Intraspecific variation influences performance of moss transplants along microclimate gradients. Ecology 101(5):e02999. https://doi.org/10.1002/ecy.2999

Ochyra R, Lewis-Smith RI, Bednarek-Ochyra H (2008) The illustrated moss flora of Antarctica. Cambridge University Press, Cambridge

Ogaki MB, Pinto OHB, Vieira R et al (2021) (2021) Fungi Present in Antarctic Deep-Sea Sediments Assessed Using DNA Metabarcoding. Microb Ecol. https://doi.org/10.1007/s00248-020-01658-8

Paiva TS, Borges B, Silva-Neto ID, Harada ML (2012) Morphology and 18S rDNA phylogeny of Hemicycliostyla sphagni (Ciliophora, Hypotricha) from Brazil with redefinition of the genus Hemicycliostyla. Int J Syst Evol Microbiol 62:229–241

Park JS, Simpson AGB (2011) Characterization of Pharyngomonas kirbyi (= "Macropharyngomonas halophila" nomen nudum), a very deep-branching, obligately halophilic heterolobosean flagellate. Protist 162:691–709

Park M, Lee H, Hong SG, Kim OS (2013) Endophytic bacterial diversity of an Antarctic moss. Sanionia Uncinata Antarctic Science 25(1):51

Parker WC, Watson SR, Cairns DW (1997) The role of hair-cap mosses (Polytrichum spp.) in natural regeneration of white spruce (Picea glauca (Moench) Voss). For Ecol Manage 92:19–28

Paterson RA, Knox JS (1971) Aquatic fungi: their occurrence on Ross Island and in the dry valleys. Antarctic Journal of the US 6:107

Priddle J, Dartnall HJG (1978) The biology of an Antarctic aquatic moss community. Freshw Biol 8(5):469–480. https://doi.org/10.1111/j.1365-2427.1978.tb01469.x

Putzke K, Vieira FCB, Pereira AB (2019) Vegetation recovery after the removal of a facility in Elephant Island, Maritime Antarctic. Land Degrad Dev 31:96–104

Quast C, Pruesse E, Yilmaz P, Gerken J, Schweer T, Yarza P, Peplies J, Glöckner FO (2013) The SILVA ribosomal RNA gene database project: improved data processing and web-based tools. Nucl Acids Res 41(D1):D590–D596

RAS (Eds.) (2020) Register of Antarctic Species. Accessed at http://ras.biodiversity.aq on 2020–09–28

Reinprayoon U, Permpalung N, Kasetsuwan N, Plongla R, Mendoza L, Chindamporn A (2013) Lagenidium sp. ocular infection mimicking ocular pythiosis. J Clin Microbiol 51:2778–2780. https://doi.org/10.1128/JCM.00783

Richard KJ, Convey P, Block W (1994) The terrestrial arthropod fauna of the Byers Peninsula. South Shetland Islands Polar Biol 14:371–379

Rippin M, Borchhardt N, Williams L, Colesie C, Jung P, Büdel B, Karsten U, Becker B (2018) Genus richness of microalgae and Cyanobacteria in biological soil crusts from Svalbard and Livingston Island: morphological versus molecular approaches. Polar Biol 41:909–923. https://doi.org/10.1007/s00300-018-2252-2

Rosa LH et al. (2019) Fungi in Antarctica: diversity, ecology, effects of climate change, and bioprospection for bioactive compounds. In: Rosa LH (ed) Fungi of Antarctica: diversity, ecology and biotechnological applications. Springer, pp 1–18

Rosa LH, da Silva TH, Ogaki MB et al (2020a) DNA metabarcoding uncovers fungal diversity in soils of protected and non-protected areas on Deception Island. Antarctica Sci Rep 10:21986. https://doi.org/10.1038/s41598-020-78934-7

Rosa LH, Pinto OHB, Šantl-Temkiv T et al (2020b) DNA metabarcoding of fungal diversity in air and snow of Livingston Island, South Shetland Islands. Antarctica Sci Rep 10:21793. https://doi.org/10.1038/s41598-020-78630-6

Ruppert K, Kline RJ, Rahman MS (2019) Past, present, and future perspectives of environmental DNA (eDNA) metabarcoding: A systematic review in methods, monitoring, and applications of global eDNA. Global Ecology and Conservation 17:1–29. https://doi.org/10.1016/j.gecco.2019.e00547

Schloss PD et al (2009) Introducing mothur: Open-source, platform-independent, community-supported software for describing and comparing microbial communities. Appl Environ Microbiol 75(23):7537–7541

Schneider CA, Rasband WS, Eliceiri KW (2012) NIH Image to ImageJ: 25 years of image analysis. Nat Methods 9:671–675

Shaw JA, Cox CJ, Goffinet B, Buck WR, Boles S (2003) Phylogenetic evidence of a rapid radiation of pleurocarpous mosses (Bryophyta). Evolution 57:2226–2241

Smirnov AV, Nassonova E, Holzmann M, Pawlowski JAN (2002) Morphological, Ecological and Molecular Studies of Vannella simplex Wohlfarth-Bottermann 1960 (Lobosea, Gymnamoebia), with a new Diagnosis of this Species. Protist 153(4):367–377

Smith RIL (2003) The enigma of colobanthus quitensis and Deschampsia antarctica in Antarctica. In Huiskes, a.h.l., Gieskes, W.W.C., Rozema, J., Schorno, R.M.L., Van der Vies, S.M., Wolff, w.j., eds. Antarctic biology in a global context. Leiden: backhuys publishers, 234–239.

Smith RIL, Convey P (2002) Enhanced sexual reproduction in bryophytes at high latitudes in the maritime Antarctic. J Bryol 24:107–117

Sollman P (2015) The genus Bryoerythrophyllum (Musci, Pottiaceae) in Antarctica. Polish Bot J 50(1):19–25

Tedersoo L et al (2018) High-level classification of the Fungi and a tool for evolutionary ecological analyses. Fungal Div 90:135–159

Terauds A, Chown SL, Morgan FJ, Peat H, Watts DJ, Keys H, Convey P, Bergstrom DM (2012) Conservation biogeography of the Antarctic. Divers Distrib 18:726–741. https://doi.org/10.1111/j.1472-4642.2012.00925.x

Tekle YI, Roger AO, LeckyAF, Kelly SD (2013) A New Freshwater Amoeba: Cochliopodium pentatrifurcatumn. sp. (Amoebozoa, Amorphea). Journal of Eukaryotic Microbiology, 60(4): 342–349.doi:https://doi.org/10.1111/jeu.12038

Thompson AR, Powell GS, Adams BJ (2019) Provisional checklist of terrestrial heterotrophic protists from Antarctica. Antarct Sci 31(6):287–303

Tin T, Fleming Z, Hughes K, Ainley D, Convey P, Moreno C, Pfeiffer S, Scott J, Snape I (2009) Impacts of local human activities on the Antarctic environment. Antarct Sci 21(1):3–33. https://doi.org/10.1017/S0954102009001722

Tomasel CM, Adams BJ, Tomasel FG, Wall DH (2013) The Life Cycle of the Antarctic Nematode Plectus murrayi Under Laboratory Conditions. J Nematol 45(1):39–42

Tong S, Vørs N, Patterson DJ (1997) Heterotrophic fagellates, centrohelid heliozoa and filose amoebae from marine and freshwater sites in the Antarctic. Polar Biol 18:91–106

Tsujimoto M, McInnes SJ, Convey P, Imura S (2014) Preliminary description of tardigrade species diversity and distribution pattern around coastal Syowa Station and inland Sør Rondane Mountains, Dronning Maud Land. East Antarctica Polar Biol 37:1361–1367

Usher M, Booth R (1986) Arthropod Communities in a Maritime Antarctic Moss-Turf Habitat: Multiple Scales of Pattern in the Mites and Collembola. J Anim Ecol 55(1):155–170. https://doi.org/10.2307/4699

Verleyen E, Van de Vijver B, Tytgat B, Pinseel E, Hodgson DA, Kopalová K, Chown SL, Van Ranst E, Imura S, Kudoh S, Van Nieuwenhuyze W, Sabbe K, Vyverman W (2021) Diatoms define a novel freshwater biogeography of the Antarctic. Ecography 44:548–560. https://doi.org/10.1111/ecog.05374

Vlčková S, Linhart J, Uvíra V (2002) Permanent and temporary meiofauna of an aquatic moss Fontinalis antipyretica. Hedw Acta u Palack Olom 39–40(1):131–140

Vyverman W, Verleyen E, Wilmotte A, Hodgson DA, Willems A, Peeters K, de Vijver BV, De Wever A, Leliaert F, Sabbe K (2010) Evidence for widespread endemism among Antarctic micro-organisms. Polar Sci 4(2):103–113. https://doi.org/10.1016/j.polar.2010.03.006

Waggoner BM, Poinar GO Jr (1993) Fossil habrotrochid rotifers in Dominican amber. Experientia 49:354–357. https://doi.org/10.1007/BF01923421

Wang S, Tang JY, Ma J, Li XD, Li YH (2018) Moss habitats distinctly affect their associated bacterial community structures as revealed by the high-throughput sequencing method. World J Microbiol Biotechnol 34(4):58

Weber AA, Pawlowski J (2013) Can abundance of protists be inferred from sequence data: a case study of Foraminifera. PLoS ONE 8:e56739. https://doi.org/10.1371/journal.pone.0056739

White TJ, Bruns T, Lee S, Taylor J (1990) Amplification and direct sequencing of fungal ribosomal RNA genes for phylogenetics. In: Innis MA, Gelfand DH, Sninsky JJ, White TJ (eds) PCR Protocols: a guide to methods and applications. Academic Press, New York, pp 315–322

Willoughby LG (1969) Pure culture studies on the aquatic phycomycete. Lagenidium Giganteum Trans Brit Mycol Soc 52(3):393–410. https://doi.org/10.1016/S0007-1536(69)80123-3

Yeates GW (1979) Terrestrial nematodes from the Bunger Hills and Gaussberg. Antarctica, New Zealand Journal of Zoology 6(4):641–643

Yilmaz P, Parfrey LW, Yarza P, Gerken J, Pruesse E, Quast C, Schweer T, Peplies J, Ludwig W, Glöckner FO (2014) The SILVA and "All-species Living Tree Project (LTP)" taxonomic frameworks. Nucl Acids Res 42:D643–D648
Acknowledgements
We thank the Brazilian Navy, Brazilian Air Force and the staff at Ferraz station (GB Ferraz). This study received financial support from CNPq, PROANTAR, INCT Criosfera 2. P. Convey is supported by NERC core funding to the BAS 'Biodiversity, Evolution and Adaptation' Team. We also thank congresswoman Jô Moraes and the Biological Sciences Institute of the University of Brasilia.
Additional information
Publisher's Note
Springer Nature remains neutral with regard to jurisdictional claims in published maps and institutional affiliations.
Communicated by I. Cann.
Supplementary Information
Below is the link to the electronic supplementary material.
About this article
Cite this article
Câmara, P.E.A.S., Convey, P., Rangel, S.B. et al. The largest moss carpet transplant in Antarctica and its bryosphere cryptic biodiversity. Extremophiles 25, 369–384 (2021). https://doi.org/10.1007/s00792-021-01235-y
Received:

Accepted:

Published:

Issue Date:
Keywords
Antarctica

Moss carpet

Sanionia

Metabarcode

Diversity

HTS