Abstract
Attention-deficit/hyperactivity disorder (ADHD) is a prevalent and serious disorder among children. Video games have shown potential for aiding in child healthcare. Video games could contribute to the assessment and management of ADHD, but there are no previous reviews on this topic. Here, we systematically review the evidence about video game-based assessment tools and interventions for children diagnosed with ADHD. This review followed the Preferred Reporting Items for Systematic reviews and Meta-Analyses (PRISMA) guidelines. The review protocol was registered in PROSPERO database. We searched four databases—PubMed, PsycInfo, Embase and clinicaltrials.gov—to identify original studies exploring either video game-based interventions or video game-based assessment tools in children with ADHD. After initial screening, full text revision and study selection, 22 articles were finally included in the review. Most studies used PC as platform, with a minority using a video console, pad, or 3D device. Video game-based assessment tools were generally effective in discriminating ADHD cases from controls, and in discriminating between ADHD subtypes. Video game-based therapeutic interventions were well accepted and generally effective in improving cognitive areas and decreasing ADHD symptoms. Gamification and cognitive training could be the main mechanisms underlying the usefulness and effectiveness of video game-based assessment tools and interventions. Software optimization and greater collaboration between developers and healthcare professionals are some of the priorities for future research in this area.
Access options
Buy single article
Instant access to the full article PDF.
US$ 39.95
Tax calculation will be finalised during checkout.
Subscribe to journal
Immediate online access to all issues from 2019. Subscription will auto renew annually.
US$ 159
Tax calculation will be finalised during checkout.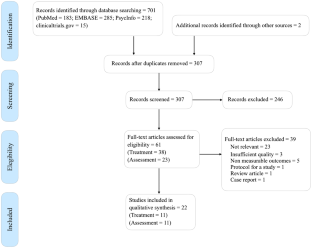 References
1.

Sayal K, Prasad V, Daley D, Ford T, Coghill D (2018) ADHD in children and young people: prevalence, care pathways, and service provision. Lancet Psychiatry 5(2):175–186

2.

Young S, Taylor E, Gudjonsson G (2016) Childhood predictors of criminal offending: results from a 19-year longitudinal epidemiological study of boys. J Atten Disord 20(3):206–213

3.

Dalsgaard S, Mortensen PB, Frydenberg M, Thomsen PH (2014) ADHD, stimulant treatment in childhood and subsequent substance abuse in adulthood—A naturalistic long-term follow-up study. Addict Behav 39(1):325–328

4.

Dalsgaard S, Ostergaard SD, Leckman JF, Mortensen PB, Pedersen MG (2015) Mortality in children, adolescents, and adults with attention deficit hyperactivity disorder: a nationwide cohort study. Lancet 385(9983):2190–2196

5.

Schachter HM, Pham B, King J, Langford S, Moher D (2001) How efficacious and safe is short-acting methylphenidate for the treatment of attention-deficit disorder in children and adolescents? A meta-analysis. CMAJ 165(11):1475–1488

6.

Dittmann RW, Cardo E, Nagy P, Anderson CS, Bloomfield R, Caballero B et al (2013) Efficacy and safety of lisdexamfetamine dimesylate and atomoxetine in the treatment of attention-deficit/hyperactivity disorder: a head-to-head, randomized, double-blind, phase IIIb study. CNS Drugs 27(12):1081–1092

7.

Marcus SC, Durkin M (2011) Stimulant adherence and academic performance in urban youth with attention-deficit/hyperactivity disorder. J Am Acad Child Adolesc Psychiatry 50(5):480–489

8.

Culpepper L, Mattingly G (2010) Challenges in identifying and managing attention-deficit/hyperactivity disorder in adults in the primary care setting: a review of the literature. Prim Care Companion J Clin Psychiatry 12(6):PCC.10r00951

9.

O'Dea B, Calear AL, Perry Y (2015) Is e-health the answer to gaps in adolescent mental health service provision? Curr Opin Psychiatry 28(4):336–342

10.

Ashinoff B, Abu-Akel A (2019) Hyperfocus: the forgotten frontier of attention. Psychol Res. https://doi.org/10.1007/s00426-019-01245-8

11.

Mathews CL, Morrell HER, Molle JE (2019) Video game addiction, ADHD symptomatology, and video game reinforcement. Am J Drug Alcohol Abuse 45(1):67–76

12.

Good BM, Su AI (2011) Games with a scientific purpose. Genome Biol 12(12):135

13.

Granic I, Lobel A, Engels RCME (2014) The benefits of playing video games. Am Psychol 69(1):66–78

14.

Lau HM, Smit JH, Fleming TM, Riper H (2017) Serious games for mental health: are they accessible, feasible, and effective? A systematic review and meta-analysis. Front Psychiatry 7:209

15.

Hickman R, Popescu L, Manzanares R, Morris B, Lee SP, Dufek JS (2017) Use of active video gaming in children with neuromotor dysfunction: a systematic review. Dev Med Child Neurol 59:903–11

16.

Mack I, Bayer C, Schäffeler N, Reiband N, Brölz E, Zurstiege G et al (2017) Chances and limitations of video games in the fight against childhood obesity—a systematic review. Eur Eat Dis Rev 25(4):237–267

17.

Drummond D, Monnier D, Tesnière A, Hadchouel A (2017) A systematic review of serious games in asthma education. Pediatr Allergy Immunol 28(3):257–265

18.

Barnes S, Prescott J (2018) Empirical evidence for the outcomes of therapeutic video games for adolescents with anxiety disorders: systematic review. JMIR Ser Games 6(1):e3

19.

Charlier N, Zupancic N, Fieuws S, Denhaerynck K, Zaman B, Moons P (2016) Serious games for improving knowledge and self-management in young people with chronic conditions: a systematic review and meta-analysis. J Am Med Inform Assoc 23(1):230–239

20.

Lumsden J, Edwards E, Lawrence N, Coyle D, Munafò M (2016) Gamification of cognitive assessment and cognitive training: a systematic review of applications and efficacy. JMIR Ser Games 4(2):e11

21.

Rapport M, Orban S, Kofler M, Friedman L (2013) Do programs designed to train working memory, other executive functions, and attention benefit children with ADHD? A meta-analytic review of cognitive, academic, and behavioral outcomes. Clin Psychol Rev 33(8):1237–1252

22.

Robinson K, Kaizar E, Catroppa C, Godfrey C, Yeates K (2014) Systematic review and meta-analysis of cognitive interventions for children with central nervous system disorders and neurodevelopmental disorders. J Pediatr Psychol 39(8):846–865

23.

Moher D, Liberati A, Tetzlaff J, Altman DG, The PRISMA Group (2009) Preferred reporting items for systematic reviews and meta-analyses: the PRISMA statement. PLoS Med 6(6):e1000097

24.

Higgins JPT, Altman DG, Gøtzsche PC, Jüni P, Moher D, Oxman AD et al (2011) The cochrane collaboration's tool for assessing risk of bias in randomised trials. BMJ 343:7829

25.

Areces D, Rodríguez C, García T, Cueli M, González-Castro P (2018) Efficacy of a continuous performance test based on virtual reality in the diagnosis of adhd and its clinical presentations. J Atten Disord. 22(11):1081–91

26.

Berger I, Slobodin O, Cassuto H (2017) Usefulness and validity of continuous performance tests in the diagnosis of attention-deficit hyperactivity disorder children. Arch Clin Neuropsychol 32(1):81–93

27.

Delgado-Gomez D, Peñuelas-Calvo I, Masó-Besga AE, Vallejo-Oñate S, Tello IB, Duarte EA et al (2017) Microsoft kinect-based continuous performance test: an objective attention deficit hyperactivity disorder assessment. J Med Internet Res 19(3):e79

28.

Díaz-Orueta U, Garcia-López C, Crespo-Eguílaz N, Sánchez-Carpintero R, Climent G, Narbona J (2014) AULA virtual reality test as an attention measure: Convergent validity with Conners Continuous Performance Test. Child Neuropsychol 20(3):328–342

29.

Faraone SV, Newcorn JH, Antshel KM, Adler L, Roots K, Heller M (2016) The groundskeeper gaming platform as a diagnostic tool for attention-deficit/hyperactivity disorder: sensitivity, specificity, and relation to other measures. J Child Adolesc Psychopharmacol 26(8):672–685

30.

Gutiérrez-Maldonado J, Letosa-Porta A, Rus-Calafell M, Penaloza-Salazar C (2009) The assessment of attention deficit hyperactivity disorder in children using continous performance tasks in virtual environments. Anu Psicol 40(2):211–222

31.

Heller MD, Roots K, Srivastava S, Schumann J, Srivastava J, Hale TS (2013) A machine learning-based analysis of game data for attention deficit hyperactivity disorder assessment. Games Health J 2(5):291–298

32.

Mitchell WG, Chavez JM, Baker SA, Guzman BL, Azen SP (1990) Reaction time, impulsivity, and attention in hyperactive children and controls: a video game technique. J Child Neurol 5(3):195–204

33.

Parsons TD, Bowerly T, Buckwalter JG, Rizzo AA (2007) A controlled clinical comparison of attention performance in children with ADHD in a virtual reality classroom compared to standard neuropsychological methods. Child Neuropsychol 13(4):363–381

34.

Pollak Y, Weiss PL, Rizzo AA, Weizer M, Shriki L, Shalev RS et al (2009) The utility of a continuous performance test embedded in virtual reality in measuring ADHD-related deficits. J Dev Behav Pediatr 30(1):2–6

35.

Shaw R, Grayson A, Lewis V (2005) Inhibition, ADHD, and computer games: the inhibitory performance of children with ADHD on computerized tasks and games. J Atten Disord 8(4):160–168

36.

Benzing V, Schmidt M (2019) The effect of exergaming on executive functions in children with ADHD: a randomized clinical trial. Scand J Med Sci Sport 29(8):1243–1253

37.

Bikic A, Christensen TØ, Leckman JF, Bilenberg N, Dalsgaard S (2017) A double-blind randomized pilot trial comparing computerized cognitive exercises to Tetris in adolescents with attention-deficit/hyperactivity disorder. Nord J Psychiatry 71(6):455–464

38.

Bikic A, Leckman JF, Christensen TØ, Bilenberg N, Dalsgaard S (2018) Attention and executive functions computer training for attention-deficit/hyperactivity disorder (ADHD): results from a randomized, controlled trial. Eur Child Adolesc Psychiatry 27(12):1563–1574

39.

Bul KCM, Kato PM, Van Der Oord S, Danckaerts M, Vreeke LJ, Willems A et al (2016) Behavioral outcome effects of serious gaming as an adjunct to treatment for children with attention-deficit/hyperactiviy disorder: a randomized controlled trial. J Med Internet Res 18(2):e26

40.

Chacko A, Bedard AC, Marks DJ, Feirsen N, Uderman JZ, Chimiklis A et al (2014) A randomized clinical trial of Cogmed Working Memory Training in school-age children with ADHD: a replication in a diverse sample using a control condition. J Child Psychol Psychiatry Allied Discip 55(3):247–255

41.

Davis NO, Bower J, Kollins SH (2018) Proof-of-concept study of an at-home, engaging, digital intervention for pediatric ADHD. PLoS One 13(1):e0189749

42.

Dovis S, Van Der Oord S, Wiers RW, Prins PJM (2015) Improving executive functioning in children with ADHD: Training multiple executive functions within the context of a computer game. A randomized double-blind placebo-controlled trial. PLoS One 10(4):e0121651

43.

García-Redondo P, García T, Areces D, Núñez JC, Rodríguez C (2019) Serious games and their effect improving attention in students with learning disabilities. Int J Environ Res Public Health 16(14):2480

44.

Lim CG, Lee TS, Guan C, Fung DSS, Zhao Y, Teng SSW et al (2012) A brain-computer interface based attention training program for treating attention deficit hyperactivity disorder. PLoS one 7(10):e46692

45.

Prins PJM, Dovis S, Ponsioen A, ten Brink E, van der Oord S (2011) Does computerized working memory training with game elements enhance motivation and training efficacy in children with ADHD? Cyberpsychol Behav Soc Netw 14(3):115–122

46.

Van der Oord S, Ponsioen AJGB, Geurts HM, Brink ELT, Prins PJM (2014) A pilot study of the efficacy of a computerized executive functioning remediation training with game elements for children With ADHD in an outpatient setting: outcome on parent- and teacher-rated executive functioning and ADHD behavior. J Atten Disord 18(8):699–712

47.

Conners CK (2014) Conners' continuous performance test, 2nd edn. Multi-Health Systems, Toronto

48.

Cabral M, Liu S, Soares N (2020) Attention-deficit/hyperactivity disorder: diagnostic criteria, epidemiology, risk factors and evaluation in youth. Transl Pediatr 9(S1):S104–S113

49.

Hamari J, Koivisto J, Sarsa H (2014) Does gamification work?—a literature review of empirical studies on gamification. In: proceedings of the annual hawaii interational conference on system sciences.

50.

Donfrancesco R, Di Trani M, Porfirio MC, Giana G, Miano S, Andriola E (2015) Might the temperament be a bias in clinical study on attention-deficit hyperactivity disorder (ADHD)?: Novelty Seeking dimension as a core feature of ADHD. Psychiatry Res 227(2–3):333–338

51.

Shams TA, Foussias G, Zawadzki JA, Marshe VS, Siddiqui I, Müller DJ et al (2015) The effects of video games on cognition and brain structure: potential implications for neuropsychiatric disorders. Curr Psychiatry Rep 17(9):71

52.

Silveira-Moriyama L (2017) Neuroplasticity and neuromodulation in children. Eur J Paediatric Neurol 21(1):3

53.

Lévesque J, Beauregard M, Mensour B (2006) Effect of neurofeedback training on the neural substrates of selective attention in children with attention-deficit/hyperactivity disorder: a functional magnetic resonance imaging study. Neurosci Lett 394(3):216–221

54.

Flynn R, Colón-Acosta N, Zhou J, Bower J (2019) A game-based repeated assessment for cognitive monitoring: initial usability and adherence study in a summer camp setting. J Autism Dev Disord 49(5):2003–2014

55.

Yerys B, Bertollo J, Kenworthy L, Dawson G, Marco E, Schultz R et al (2018) Brief report: pilot study of a novel interactive digital treatment to improve cognitive control in children with autism spectrum disorder and co-occurring ADHD symptoms. J Autism Dev Disord 49(4):1727–1737

56.

Khan F (2016) The uberization of healthcare: the forthcoming legal storm over mobile health. J Law Med 26:123–72

57.

Bower DJ, Barry N, Reid M, Norrie J (2005) Designing and implementing e-health applications in the UK's National Health Service. J Health Commun 10(8):733–750

58.

Anderson K, Burford O, Emmerton L (2016) Mobile health apps to facilitate self-care: a qualitative study of user experiences. PLoS One 11(5):e0156164

59.

Griebel L, Enwald H, Gilstad H, Pohl AL, Moreland J, Sedlmayr M (2018) e-Health literacy research—Quo vadis? Inform Heal Soc Care 43(4):427–442

60.

Carras MC, Van Rooij AJ, Spruijt-Metz D, Kvedar J, Griffiths MD, Carabas Y, Labrique A (2018) Commercial video games as therapy: a new research agenda to unlock the potential of a global pastime. Front Psychiatry 8:300

61.

Dorsey ER, Chan YF, Mcconnell M V, Shaw SY, Trister AD, Friend SH (2017) The use of smartphones for health research. Acad Med 92(2):157–160

62.

Firth J, Torous J, Nicholas J, Carney R, Pratap A, Rosenbaum S et al (2017) The efficacy of smartphone-based mental health interventions for depressive symptoms: a meta-analysis of randomized controlled trials. World Psychiatry 16(3):287–298

63.

Porras-Segovia A, Díaz-Oliván I, Gutiérrez-Rojas L, Dunne H, Moreno M, Baca-Barcía E (2020) Apps for depression: are they ready to work? Curr Psychiatry Rep. https://doi.org/10.1007/s11920-020-1134-9
Acknowledgements
This study received Grant support from the Instituto de Salud Carlos III (ISCIII CM19/00026), the Alicia Koplowitz Foundation and the Spanish National Project (RTI2018-101857-B-I00).
Ethics declarations
Conflict of interest
The authors declare they have no conflict of interest.
About this article
Cite this article
Peñuelas-Calvo, I., Jiang-Lin, L.K., Girela-Serrano, B. et al. Video games for the assessment and treatment of attention-deficit/hyperactivity disorder: a systematic review. Eur Child Adolesc Psychiatry (2020). https://doi.org/10.1007/s00787-020-01557-w
Received:

Accepted:

Published:
Keywords