Abstract
The number of children and adolescents with mental disorders in China is increasing year by year, but the child and adolescent psychiatrists (CAPs) remain very scarce. So far, there is only a national psychiatrist certification system, and no child and adolescent psychiatrist certification system. Instead, the psychiatrist can receive the post-graduation training certificate or nationally approved Ph.D. and Master's degree training certificate for becoming a CAP. Currently, studies on the training status of CAPs in China are unavailable. This study investigated the current training status of CAPs in China intending to improve the relevant training programs. Self-developed questionnaires were distributed to 28 Executive Committee members of Chinese Society of Child and Adolescent Psychiatry from 32 training hospitals which Nationally approved Ph.D. and Master's degree training base for child and adolescent psychiatry or post-graduation training (Intern and Fellow) base for child and adolescent psychiatry in 14 provinces and municipalities for collecting necessary information of the respondents, and evaluation of current education and training. Using the descriptive analysis for statistical analysis to understand the current training status of child psychiatrists in China. A total of 28 valid questionnaires were returned. The training units were concentrated in large- and medium-sized cities. Moreover, the current medical personnel in China for diagnosing and treatment of children and adolescents with mental disorders was small in number with fixed learning modes. For the training of CAPs, the scientific basis of the training content, as well as the practicality of the training content, and the ability to solve problems, are not sufficient. Furthermore, the effects of current educational training of CAPs regarding teaching and professional, scientific research abilities remained relatively weak. Therefore, it is necessary to focus on training comprehensive qualities and abilities, such as the spirit of dedication. Currently, physicians who have received post-graduate training or Ph.D. and Master's degree training in child and adolescent psychiatry in China are very scarce. Although CAPs have a long history of training, post-graduate, or doctoral master's degree training is mainly a training method. And, the national specialized certification system for CAPs pilot in major cities. The training system of CAPs should be further improved in the future, and the number of CAPs should be increased.
This is a preview of subscription content, log in to check access.
Access options
Buy single article
Instant access to the full article PDF.
US$ 39.95
Price includes VAT for USA
Subscribe to journal
Immediate online access to all issues from 2019. Subscription will auto renew annually.
US$ 199
This is the net price. Taxes to be calculated in checkout.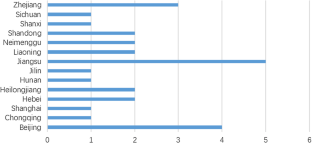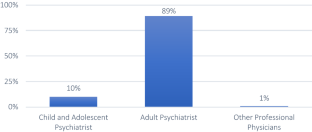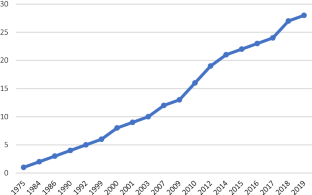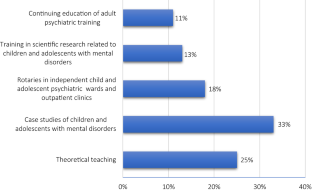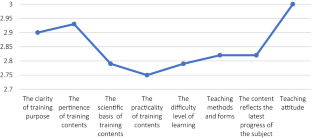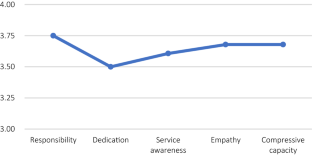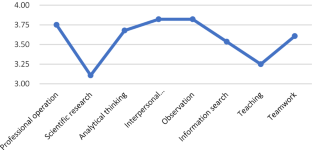 References
1.

Huang Y, Wang Y, Wang H et al (2019) Prevalence of mental disorders in China: a cross-sectional epidemiological study. Lancet Psychiatry 6(3):211–224

2.

Wu J-L, Pan J (2019) The scarcity of child psychiatrists in China. Lancet Psychiatry 6(4):286–287

3.

WHO (2005) Child and adolescent mental health policies and plans. World Health Organization, Geneva

4.

Chen YM (2009) Some problems about the development and reform of psychiatric hospitals in China. J Clin Psychiatry 19(1):68–69

5.

Que JY, Shi L, Liu JJ et al (2019) The development of mental hospitals in China from 2002 to 2016. Chin J Psychiatry 52(2):139–144

6.

Lu L (2019) The retrospect and prospect of development of mental hygiene in China. J Peking Univ (Health Sciences) 51(3):379–383

7.

Ai M, Chen JM, He JL et al (2018) A comparative study of training system of psychiatric residents between China and US. China Higher Med Educ 3:3–5

8.

Lian WB, Huang XC, Yan FY (2018) Problems and countermeasures in standardized training of psychiatrists. J Tradit Chin Med Manag 26(20):94–95

9.

Shen Y, Zhou YJ, Zhou WH et al (2012) An investigation of combination of clinical professional degree and standardized training mode of common specialist physicians. Jiangsu Healthc Admin 23(4):42–43

10.

Wen W (2012) There are less than 300 child psychiatrists in China. Health Times 12:27
Funding
Supported by the Ministry of Science and Technology of China: Comprehensive Intervention Strategies for Chronic Non-communicable Diseases with Attention Deficit Hyperactivity Disorder, Project No.: 2016YPC1306100; Beijing Municipal Administration of Hospitals youth Programme, code: QML20171904.
Ethics declarations
Conflict of interest
On behalf of all authors, the corresponding author states that there is no conflict of interest.
Ethical approval
No ethical approval was required for the information-gathering in this study, as it did not involve the collection of personal information or biological material.
Additional information
This article is part of the focused issue 'The European and Global Perspective on Training in Child and Adolescent Psychiatry'.
About this article
Cite this article
He, F., Chen, S., Ke, X. et al. Training status of child and adolescent psychiatrists in China. Eur Child Adolesc Psychiatry 29, 83–88 (2020). https://doi.org/10.1007/s00787-019-01453-y
Received:

Accepted:

Published:

Issue Date:
Keywords
Child and adolescent psychiatrist

Education

Training status

China