Abstract
Objectives
Recently, the oral microbiome has been found to be associated with oral and general health status. Although various oral sample collection protocols are available, the potential differences between the results yielded by these protocols remain unclear. In this study, we aimed to determine the effects of different time points and methods of oral sample collection on the outcomes of microbiome analysis.
Materials and methods
Oral samples were collected from eight healthy individuals at four different time points: 2 h after eating, immediately after teeth brushing, immediately after waking up, and 2 h after eating on the subsequent day. Four methods of saliva collection were evaluated: spitting, gum chewing, cotton swab, and oral rinse. Oral microbiomes of these samples were compared by analyzing the bacterial 16S rRNA gene sequence data.
Results
The oral microbial composition at the genus level was similar among all sample collection time points and methods. Alpha diversity was not significantly different among the groups, whereas beta diversity was different between the spitting and cotton swab methods. Compared with the between-subject variations, the weighted UniFrac distances between the groups were not minor.
Conclusions
Although the oral microbiome profiles obtained at different collection time points and using different methods were similar, some differences were detected.
Clinical relevance
The results of the present study suggest that although all the described protocols are useful, comparisons among microbiomes of samples collected by different methods are not appropriate. Researchers must be aware of the issues regarding the impact of saliva collection methods.
Access options
Buy single article
Instant access to the full article PDF.
USD 39.95
Price excludes VAT (USA)
Tax calculation will be finalised during checkout.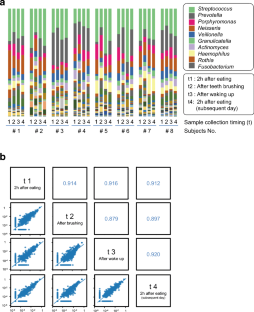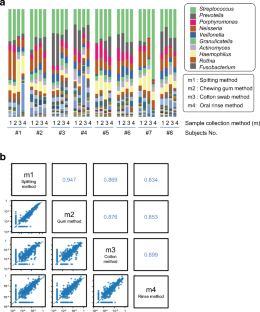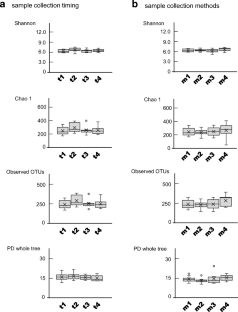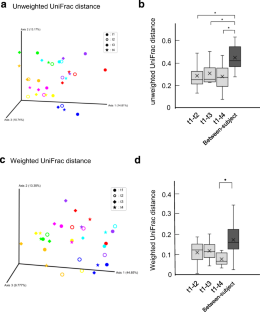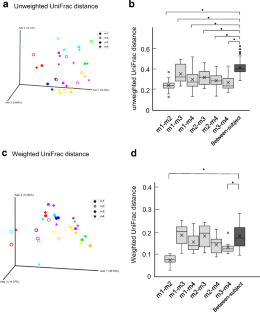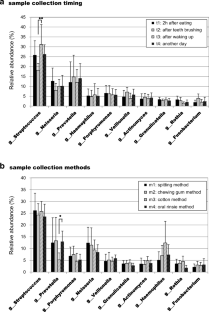 Funding
The work was supported and conducted at the Department of Dentistry and Oral Surgery, Osaka Medical College, Osaka, Japan.
Ethics declarations
Conflict of interest
The authors declare that they have no conflict of interest.
Ethical approval
All procedures conducted in studies involving human participants were according to the ethical standards of the Ethics Committee of Osaka Medical College, approval no. 2145, and with the 1964 Helsinki Declaration and its later amendments or comparable ethical standards.
Informed consent
Informed consent was obtained from all individual participants included in the present study.
Additional information
Publisher's note
Springer Nature remains neutral with regard to jurisdictional claims in published maps and institutional affiliations.
About this article
Cite this article
Omori, M., Kato-Kogoe, N., Sakaguchi, S. et al. Comparative evaluation of microbial profiles of oral samples obtained at different collection time points and using different methods. Clin Oral Invest 25, 2779–2789 (2021). https://doi.org/10.1007/s00784-020-03592-y
Received:

Accepted:

Published:

Issue Date:

DOI: https://doi.org/10.1007/s00784-020-03592-y
Keywords
Human

Metagenome

Methods

Microbiota

Saliva