Abstract
Objective
The objective of this systematic review was to determine the effectiveness of preoperative oral pregabalin for anxiety control, the most effective dosage regimen, its impact on postoperative pain, and its adverse effects.
Materials and methods
A search was conducted of PubMed/Medline and clinicaltrials.gov (National Library of Medicine, Washington, DC), Scopus, Web of Science, and Cochrane databases for studies published between January 2009 and November 2018, with no language restriction. Based on PRISMA guidelines, the specific question was: is preoperative oral pregabalin effective and safe for anxiety control in patients undergoing surgery? The critical reading of retrieved studies followed questions prepared by the CASPe Network, and their methodological quality was evaluated using the Jadad Scale.
Results
Twelve randomized controlled trials were selected for review. All twelve studies were trials of high quality. A dose of 75 mg preoperative oral pregabalin has been found to reduce anxiety and stabilize intraoperative hemodynamics, although a more significant improvement appears to be achieved with a single dose of 150 mg pregabalin at least 1 h before the surgery. It is not associated with any severe adverse effects.
Conclusion
Preoperative administration of oral pregabalin in a single dose of 150 mg appears to be effective to significantly reduce the anxiety of patients, intraoperative hemodynamic changes, and postoperative pain.
Clinical relevance
These findings suggest that pregabalin is useful and safe for preoperative and intraoperative anxiety control in patients undergoing surgery.
Access options
Buy single article
Instant access to the full article PDF.
US$ 39.95
Tax calculation will be finalised during checkout.
Subscribe to journal
Immediate online access to all issues from 2019. Subscription will auto renew annually.
US$ 79
Tax calculation will be finalised during checkout.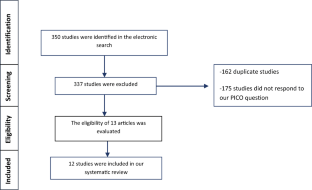 References
1.

Bovaira M, Herrero Babiloni A, Jovaní M, Peñarrocha-Diago M, González-Lemonnier S, Peñarrocha-Oltra D (2017) Preoperative anxiety and its influence on patient and surgeon satisfaction in patients receiving dental implant surgeries performed under intravenous conscious sedation. Int J Oral Maxillofac Implants 32:912–918

2.

Lin C-S, Wu S-Y, Yi C-A (2017) Association between anxiety and pain in dental treatment: a systematic review and meta-analysis. J Dent Res 96:153–162

3.

Armfield JM, Heaton LJ (2013) Management of fear and anxiety in the dental clinic: a review. Aust Dent J 58:390–407

4.

Banchs RJ, Lerman J (2014) Preoperative anxiety management, emergence delirium, and postoperative behavior. Anesthesiol Clin 32:1–23

5.

Chizh BA, Göhring M, Tröster A, Quartey GK, Schmelz M, Koppert W (2007) Effects of oral pregabalin and aprepitant on pain and central sensitization in the electrical hyperalgesia model in human volunteers. Br J Anaesth 98:246–254

6.

Ha K-Y, Carragee E, Cheng I, Kwon S-E, Kim Y-H (2011) Pregabalin as a neuroprotector after spinal cord injury in rats: biochemical analysis and effect on glial cells. J Korean Med Sci 26:404–411

7.

Shneker BF, McAuley JW (2005) Pregabalin: a new neuromodulator with broad therapeutic indications. Ann Pharmacother 39:2029–2037

8.

Brawek B, Löffler M, Dooley DJ, Weyerbrock A, Feuerstein TJ (2008) Differential modulation of K(+)-evoked (3)H-neurotransmitter release from human neocortex by gabapentin and pregabalin. Naunyn Schmiedebergs Arch Pharmacol 376:301–307

9.

Bockbrader HN, Radulovic LL, Posvar EL, Strand JC, Alvey CW, Busch JA, Randinitis EJ, Corrigan BW, Haig GM, Boyd RA, Wesche DL (2010) Clinical pharmacokinetics of pregabalin in healthy volunteers. J Clin Pharmacol 50:941–950

10.

Ben-Menachem E (2004) Pregabalin pharmacology and its relevance to clinical practice. Epilepsia 45(Suppl 6):13–18

11.

Cabello López JB (2015) Lectura crítica de la evidencia clínica. Barcelona, Elsevier

12.

Chen W, Huang H, Yang C, Hu X, Bao F, Jiang H (2019) Preoperative low-dose and high-dose pregabalin and cardiovascular response to endotracheal intubation: a prospective, randomized, single-blind, controlled study in China. Clin Ther 41:68–77

13.

Parveen S, Negi DS, Kumar R, Bagwan MC (2016) Oral clonidine vs oral pregabalin premedication to attenuate pressor response to direct laryngoscopy in patients undergoing laparoscopic cholecyste. J Clin Diagn Res 10:UC21–UC25

14.

Gonano C, Latzke D, Sabeti-Aschraf M, Kettner SC, Chiari A, Gustorff B (2011) The anxiolytic effect of pregabalin in outpatients undergoing minor orthopaedic surgery. J Psychopharmacol 25:249–253

15.

Rastogi B, Gupta K, Gupta PK, Agarwal S, Jain M, Chauhan H (2012) Oral pregabalin premedication for attenuation of haemodynamic pressor response of airway instrumentation during general anaesthesia: a dose response study. Indian J Anaesth 56:49–54

16.

Rahat Dahmardeh A, Moosavi A, Nasir-Al-Din Tabatabaei SM, Ordoni Avval J, Sistanizad M (2018) The effect of a single dose oral pregabalin on hemodynamic changes and duration of analgesia after spinal anesthesia in orthopedic surgeries of tibial fractures. Iran J Pharm Res 17(Suppl):2–7

17.

Sundar AS, Kodali R, Sulaiman S, Ravullapalli H, Karthekeyan R, Vakamudi M (2012) The effects of preemptive pregabalin on attenuation of stress response to endotracheal intubation and opioid-sparing effect in patients undergoing off-pump coronary artery bypass grafting. Ann Card Anaesth 15:18–25

18.

Nutt D, Mandel F, Baldinetti F (2009) Early onset anxiolytic efficacy after a single dose of pregabalin: double-blind, placebo- and active-comparator controlled evaluation using a dental anxiety model. J Psychopharmacol 23:867–873

19.

Spreng UJ, Dahl V, Raeder J (2011) Effect of a single dose of pregabalin on post-operative pain and pre-operative anxiety in patients undergoing discectomy. Acta Anaesthesiol Scand 55:571–576

20.

White PF, Tufanogullari B, Taylor J, Klein K (2009) The effect of pregabalin on preoperative anxiety and sedation levels: a dose-ranging study. Anesth Analg 108:1140–1145

21.

Jain A, Sinha R, Pandey S, Sahu V (2019) Comparative evaluation of dexmedetomidine and pregabalin as premedication agent to attenuate adverse hemodynamic and stress response in patients undergoing laparoscopic cholecystectomy. Anesth Essays Res 13:608–614

22.

Vijayan NK, Talwar V, Dayal M (2019) Comparative evaluation of the effects of pregabalin, dexmedetomidine, and their combination on the hemodynamic response and anesthetic requirements in patients undergoing laparoscopic cholecystectomy: a randomized double-blind prospective study. Anesth Essays Res 13:515–521

23.

Singh D, Yadav JS, Jamuda BK, Singh P (2019) Oral pregabalin as premedication on anxiolysis and stress response to laryngoscopy and endotracheal intubation in patients undergoing laparoscopic cholecystectomy: a randomized double-blind study. Anesth Essays Res 13:97–104

24.

Jadad AR, Moore RA, Carroll D, Jenkinson C, Reynolds DJ, Gavaghan DJ, McQuay HJ (1996) Assessing the quality of reports of randomized clinical trials: is blinding necessary? Control Clin Trials 17:1–12

25.

Jokela R, Ahonen J, Tallgren M, Haanpää M, Korttila K (2008) A randomized controlled trial of perioperative administration of pregabalin for pain after laparoscopic hysterectomy. Pain 4:106–112
Funding
The work was supported by the Master of Oral Surgery and Implant Dentistry, School of Dentistry, University of Granada, Spain.
Ethics declarations
Conflict of Interest
The authors declare that they have no conflict of interest.
Ethical approval
This article does not contain any studies with human participants or animals carried out by any of the authors.
Informed consent
For this type of study, formal consent is not required.
Additional information
Publisher's note
Springer Nature remains neutral with regard to jurisdictional claims in published maps and institutional affiliations.
About this article
Cite this article
Torres-González, M.I., Manzano-Moreno, F.J., Vallecillo-Capilla, M.F. et al. Preoperative oral pregabalin for anxiety control: a systematic review. Clin Oral Invest 24, 2219–2228 (2020). https://doi.org/10.1007/s00784-020-03352-y
Received:

Accepted:

Published:

Issue Date:
Keywords
Pregabalin

Systematic review

Anxiety

Preoperative

Side effects