Abstract
Objectives
The aim of the study was to investigate whether specific volatile organic compounds (VOCs) can be detected in oral candidiasis patients using breath analysis in order to develop a point-of-care diagnostic tool.
Patients/methods
Breath samples of 10 diseased patients and 10 subjects carrying no Candida spp. were analyzed using gas chromatography and mass spectrometry. In infected patients, breath tests were performed before and after antifungal therapy.
Results
Breath testing was positive for 143 volatiles in both healthy subjects and diseased patients. Among those, specific signature volatiles known to be emitted by Candida spp. in vitro were not detected. Even though no specific signature was retrieved from the diseased patients, a pattern containing nine compounds (2-methyl-2-butanol, hexanal, longifolene, methyl acetate, 1-heptene, acetophenone, decane, 3-methyl-1-butanol, chlorbenzene) was identified, which showed characteristic changes after antifungal therapy.
Conclusions
Focusing on the identified pattern, breath analysis may be applied to confirm the absence of Candida spp. after therapy in terms of a confirmatory test supplementing clinical examination, thereby replacing microbial testing. However, microbial testing will still be needed to initially confirm clinical diagnoses, as no specific signature was found.
Clinical relevance: A breath test may help in avoiding extended antifungal administration resulting in resistance development and might be useful in the monitoring of disease recurrences in vulnerable groups.
This is a preview of subscription content, log in to check access.
Access options
Buy single article
Instant access to the full article PDF.
US$ 39.95
Price includes VAT for USA
Subscribe to journal
Immediate online access to all issues from 2019. Subscription will auto renew annually.
US$ 99
This is the net price. Taxes to be calculated in checkout.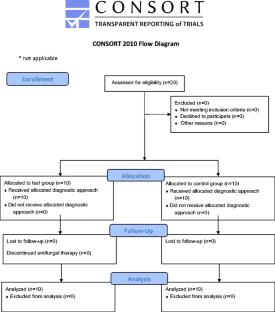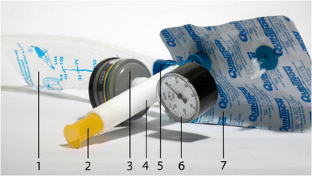 References
1.

Reinel D, Plettenberg A, Seebacher C, Abeck D, Brasch J, Cornely O, Effendy I, Ginter-Hanselmayer G, Haake N, Hamm G, Hipler UC, Hof H, Korting HC, Mayser P, Ruhnke M, Schlacke KH, Tietz HJ (2008) Oral candidiasis. J Dtsch Dermatol Ges 6(7):593–597. doi:10.1111/j.1610-0387.2008.06801.x

2.

Coronado-Castellote L, Jimenez-Soriano Y (2013) Clinical and microbiological diagnosis of oral candidiasis. J Clin Exp Dent 5(5):e279–e286. doi:10.4317/jced.51242

3.

Brassart D, Woltz A, Golliard M, Neeser JR (1991) In vitro inhibition of adhesion of Candida albicans clinical isolates to human buccal epithelial cells by Fuc alpha 1-2Gal beta-bearing complex carbohydrates. Infect Immun 59(5):1605–1613

4.

Ghannoum MA, Burns GR, Elteen KA, Radwan SS (1986) Experimental evidence for the role of lipids in adherence of Candida spp. to human buccal epithelial cells. Infect Immun 54(1):189–193

5.

Douglas LJ (1985) Surface composition and adhesion of Candida albicans. Biochem Soc Trans 13(6):982–984

6.

Alem MA, Oteef MD, Flowers TH, Douglas LJ (2006) Production of tyrosol by Candida albicans biofilms and its role in quorum sensing and biofilm development. Eukaryot Cell 5(10):1770–1779. doi:10.1128/EC.00219-06

7.

Chen H, Fink GR (2006) Feedback control of morphogenesis in fungi by aromatic alcohols. Genes Dev 20(9):1150–1161. doi:10.1101/gad.1411806

8.

Oh KB, Miyazawa H, Naito T, Matsuoka H (2001) Purification and characterization of an autoregulatory substance capable of regulating the morphological transition in Candida albicans. Proc Natl Acad Sci U S A 98(8):4664–4668. doi:10.1073/pnas.071404698

9.

Chen H, Fujita M, Feng Q, Clardy J, Fink GR (2004) Tyrosol is a quorum-sensing molecule in Candida albicans. Proc Natl Acad Sci U S A 101(14):5048–5052. doi:10.1073/pnas.0401416101

10.

Hornby JM, Jensen EC, Lisec AD, Tasto JJ, Jahnke B, Shoemaker R, Dussault P, Nickerson KW (2001) Quorum sensing in the dimorphic fungus Candida albicans is mediated by farnesol. Appl Environ Microbiol 67(7):2982–2992. doi:10.1128/AEM.67.7.2982-2992.2001

11.

Lingappa BT, Prasad M, Lingappa Y, Hunt DF, Biemann K (1969) Phenethyl alcohol and tryptophol: autoantibiotics produced by the fungus Candida albicans. Science 163(3863):192–194

12.

Polke M, Hube B, Jacobsen ID (2015) Candida survival strategies. Adv Appl Microbiol 91:139–235. doi:10.1016/bs.aambs.2014.12.002

13.

Perl T, Junger M, Vautz W, Nolte J, Kuhns M, Borg-von Zepelin M, Quintel M (2011) Detection of characteristic metabolites of Aspergillus fumigatus and Candida species using ion mobility spectrometry-metabolic profiling by volatile organic compounds. Mycoses 54(6):e828–e837. doi:10.1111/j.1439-0507.2011.02037.x

14.

Martins M, Henriques M, Azeredo J, Rocha SM, Coimbra MA, Oliveira R (2007) Morphogenesis control in Candida albicans and Candida dubliniensis through signaling molecules produced by planktonic and biofilm cells. Eukaryot Cell 6(12):2429–2436. doi:10.1128/EC.00252-07

15.

Maver-Biscanin M, Mravak-Stipetic M, Jerolimov V (2005) Effect of low-level laser therapy on Candida albicans growth in patients with denture stomatitis. Photomed Laser Surg 23(3):328–332. doi:10.1089/pho.2005.23.328

16.

Perezous LF, Stevenson GC, Flaitz CM, Goldschmidt ME, Engelmeier RL, Nichols CM (2006) The effect of complete dentures with a metal palate on candida species growth in HIV-infected patients. J Prosthodont 15(5):306–315. doi:10.1111/j.1532-849X.2006.00127.x

17.

Coco BJ, Bagg J, Cross LJ, Jose A, Cross J, Ramage G (2008) Mixed Candida albicans and Candida glabrata populations associated with the pathogenesis of denture stomatitis. Oral Microbiol Immunol 23(5):377–383. doi:10.1111/j.1399-302X.2008.00439.x

18.

Uludamar A, Ozkan YK, Kadir T, Ceyhan I (2010) In vivo efficacy of alkaline peroxide tablets and mouthwashes on Candida albicans in patients with denture stomatitis. J Appl Oral Sci 18(3):291–296

19.

Pereira-Cenci T, Del Bel Cury AA, Crielaard W, Ten Cate JM (2008) Development of Candida-associated denture stomatitis: new insights. J Appl Oral Sci 16(2):86–94

20.

Hermann P, Berek Z, Nagy G, Kamotsay K, Rozgonyi F (2001) Pathogenesis, microbiological and clinical aspects of oral candidiasis (candidosis). Acta Microbiol Immunol Hung 48(3–4):479–495. doi:10.1556/AMicr.48.2001.3-4.15

21.

Samaranayake LP (1990) Host factors and oral candidosis. In: Samaranayake LP, Mac Farlane TW (eds) Oral candidosis. Wright, London, pp 66–103

22.

Aguirre Urizar JM (2002) Oral candidiasis. Rev Iberoam Micol 19(1):17–21

23.

Sahand IH, Maza JL, Eraso E, Montejo M, Moragues MD, Aguirre JM, Quindos G, Ponton J (2009) Evaluation of CHROM-Pal medium for the isolation and direct identification of Candida dubliniensis in primary cultures from the oral cavity. J Med Microbiol 58(Pt 11):1437–1442. doi:10.1099/jmm.0.011320-0

24.

Goregen M, Miloglu O, Buyukkurt MC, Caglayan F, Aktas AE (2011) Median rhomboid glossitis: a clinical and microbiological study. Eur J Dent 5(4):367–372

25.

Chattopadhyay A, Gray LR, Patton LL, Caplan DJ, Slade GD, Tien HC, Shugars DC (2004) Salivary secretory leukocyte protease inhibitor and oral candidiasis in human immunodeficiency virus type 1-infected persons. Infect Immun 72(4):1956–1963

26.

Yang C, Gong W, Lu J, Zhu X, Qi Q (2010) Antifungal drug susceptibility of oral Candida albicans isolates may be associated with apoptotic responses to Amphotericin B. J Oral Pathol Med 39(2):182–187. doi:10.1111/j.1600-0714.2009.00811.x

27.

Morris AJ, Byrne TC, Madden JF, Reller LB (1996) Duration of incubation of fungal cultures. J Clin Microbiol 34(6):1583–1585

28.

Marklein G, Josten M, Klanke U, Muller E, Horre R, Maier T, Wenzel T, Kostrzewa M, Bierbaum G, Hoerauf A, Sahl HG (2009) Matrix-assisted laser desorption ionization-time of flight mass spectrometry for fast and reliable identification of clinical yeast isolates. J Clin Microbiol 47(9):2912–2917. doi:10.1128/JCM.00389-09

29.

Seng P, Drancourt M, Gouriet F, La Scola B, Fournier PE, Rolain JM, Raoult D (2009) Ongoing revolution in bacteriology: routine identification of bacteria by matrix-assisted laser desorption ionization time-of-flight mass spectrometry. Clin Infect Dis 49(4):543–551. doi:10.1086/600885

30.

De Pauw B, Walsh TJ, Donnelly JP, Stevens DA, Edwards JE, Calandra T, Pappas PG, Maertens J, Lortholary O, Kauffman CA, Denning DW, Patterson TF, Maschmeyer G, Bille J, Dismukes WE, Herbrecht R, Hope WW, Kibbler CC, Kullberg BJ, Marr KA, Munoz P, Odds FC, Perfect JR, Restrepo A, Ruhnke M, Segal BH, Sobel JD, Sorrell TC, Viscoli C, Wingard JR, Zaoutis T, Bennett JE (2008) Revised definitions of invasive fungal disease from the European Organization for Research and Treatment of Cancer/Invasive Fungal Infections Cooperative Group and the National Institute of Allergy and Infectious Diseases Mycoses Study Group (EORTC/MSG) Consensus Group. Clin Infect Dis 46(12):1813–1821. doi:10.1086/588660

31.

Lechner M, Rieder J (2007) Mass spectrometric profiling of low-molecular-weight volatile compounds—diagnostic potential and latest applications. Curr Med Chem 14(9):987–995

32.

Koo S, Thomas HR, Daniels SD, Lynch RC, Fortier SM, Shea MM, Rearden P, Comolli JC, Baden LR, Marty FM (2014) A breath fungal secondary metabolite signature to diagnose invasive aspergillosis. Clin Infect Dis 59(12):1733–1740. doi:10.1093/cid/ciu725

33.

Hertel M, Hartwig S, Schutte E, Gillissen B, Preissner R, Schmidt-Westhausen AM, Paris S, Kastner I, Preissner S (2016) Identification of signature volatiles to discriminate Candida albicans, glabrata, krusei and tropicalis using gas chromatography and mass spectrometry. Mycoses 59(2):117–126. doi:10.1111/myc.12442

34.

Zehm S, Schweinitz S, Wurzner R, Colvin HP, Rieder J (2012) Detection of Candida albicans by mass spectrometric fingerprinting. Curr Microbiol 64(3):271–275. doi:10.1007/s00284-011-0064-5

35.

Bunge M, Araghipour N, Mikoviny T, Dunkl J, Schnitzhofer R, Hansel A, Schinner F, Wisthaler A, Margesin R, Mark TD (2008) On-line monitoring of microbial volatile metabolites by proton transfer reaction-mass spectrometry. Appl Environ Microbiol 74(7):2179–2186. doi:10.1128/AEM.02069-07

36.

Casalinuovo IA, Pierro D, Bruno E, Francesco P, Coletta M (2006) Experimental use of a new surface acoustic wave sensor for the rapid identification of bacteria and yeasts. Lett Appl Microbiol 42(1):24–29. doi:10.1111/j.1472-765X.2005.01792.x

37.

Lategan PM, Erasmus SC, du Preez JC (1981) Characterisation of pathogenic species of Candida by gas chromatography: preliminary findings. J Med Microbiol 14(2):219–222

38.

Hertel M, Schmidt-Westhausen AM, Strietzel FP (2015) Local, systemic, demographic, and health-related factors influencing pathogenic yeast spectrum and antifungal drug administration frequency in oral candidiasis: a retrospective study. Clin Oral Investig. doi:10.1007/s00784-015-1631-0

39.

Smeets R, Henningsen A, Jung O, Heiland M, Hammacher C, Stein JM (2014) Definition, etiology, prevention and treatment of peri-implantitis—a review. Head Face Med 10:34. doi:10.1186/1746-160X-10-34

40.

Roed-Petersen B, Renstrup G (1969) A topographical classification of the oral mucosa suitable for electronic data processing. Its application to 560 leukoplakias. Acta Odontol Scand 27(6):681–695

41.

Lemfack M, Nickel J, Dunkel M, Preissner R, Piechulla B (2014) mVOC: a database of microbial volatiles. Nucleic Acids Res 42(1):744–748

42.

Tracey RP, Britz TJ (1989) Freon 11 extraction of volatile metabolites formed by certain lactic acid bacteria. Appl Environ Microbiol 55(6):1617–1623
Acknowledgements
The authors would like to thank Mrs. Janette Nickel-Seeber for her help with the mVOC Database queries.
Ethics declarations
Conflict of interest
The authors declare that they have no conflict of interest.
Funding
For this work, no specific funding was received.
Ethical approval
All procedures performed in studies involving human participants were in accordance with the ethical standards of the institutional and national research committee and with the 1964 Helsinki Declaration and its later amendments or comparable ethical standards.
Informed consent
Informed consent was obtained from all individual participants included in the study.
About this article
Cite this article
Hertel, M., Schuette, E., Kastner, I. et al. Volatile organic compounds in the breath of oral candidiasis patients: a pilot study. Clin Oral Invest 22, 721–731 (2018). https://doi.org/10.1007/s00784-017-2147-6
Received:

Accepted:

Published:

Issue Date:
Keywords
Volatile organic compounds

Oral candidiasis

Oropharyngeal candidiasis

Fungal infection

Breath test

GC/MS