Abstract
Objectives
The aim of this study is to assess salivary, serum biomarkers, and subgingival bacteria as putative candidates in the potential association between obstructive sleep apnea syndrome (OSAS) and periodontal disease.
Materials and methods
Fifty-two patients were grouped according to the severity of OSAS: 13 participants served as controls, 17 patients had mild-to-moderate OSAS, and 22 severe OSAS. Serum, saliva, and subgingival plaque samples were collected, and clinical periodontal parameters were recorded. Salivary, serum concentrations of interleukin-6 (IL-6), tumour necrosis factor (TNF-α), osteoprotegerin, soluble Receptor activator of nuclear factor kappa B ligand (sRANKL), and apelin were analysed by enzyme-linked immunosorbent assay. Bacterial counts were determined by real-time QPCR on plaque microbial DNA preparations.
Results
There was a significant change in the composition of microbes in plaque particularly in severe OSAS samples (p < 0.01). Statistical analyses indicated significantly higher salivary IL-6 levels in both OSAS groups compared to controls (p < 0.05). Salivary apelin levels were significantly higher in the severe OSAS group compared to the control group. Serum levels of these biomarkers and salivary osteoprotegerin, sRANKL levels were similar in the study groups. The incidence and duration of apnea positively correlated with clinical periodontal parameters (p < 0.05).
Conclusion
OSAS appeared to alter the tested bacteria in plaque, correlate with increasing periodontal disease severity, have additive effect on salivary IL-6.
Clinical relevance
OSAS is likely to associate with periodontal disease.
Access options
Buy single article
Instant access to the full article PDF.
US$ 39.95
Tax calculation will be finalised during checkout.
Subscribe to journal
Immediate online access to all issues from 2019. Subscription will auto renew annually.
US$ 79
Tax calculation will be finalised during checkout.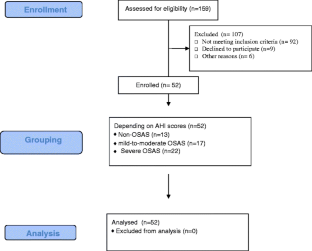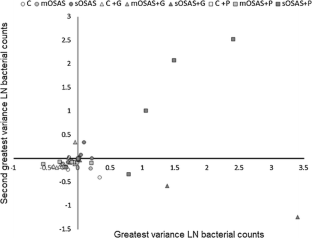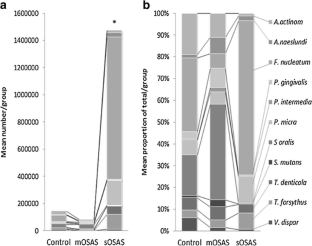 References
1.

Epstein LJ, Kristo D, Strollo PJ, et al. (2009) Clinical guideline for the evaluation, management and long-term care of obstructive sleep apnea in adults. Adult obstructive sleep apnea task force of the American Academy of Sleep Medicine. J Clin Sleep Med 5:263–276

2.

Gharibeh T, Mehra R (2010) Obstructive sleep apnea syndrome: natural history, diagnosis, and emerging treatment options. Nat Sci Sleep 2:233–255

3.

Medeiros CA, de Bruin VM, Andrade GM, Coutinho WM, de Castro-Silva C, de Bruin PF (2012) Obstructive sleep apnea and biomarkers of inflammation in ischemic stroke. Acta Neurol Scand 126:17–22

4.

The Report of an American Academy of Sleep Medicine Task Force (1999) Sleep-related breathing disorders in adults: recommendations for syndrome definition and measurement techniques in clinical research. Sleep 22:667–689

5.

Iber C, Ancoli-Israel S, Chesson AL, Quan SF (2007) The AASM manual for the scoring of sleep and associated events: rules, terminology and technical specifications. American Academy of Sleep Medicine, Westchester, Illinois

6.

Hirano T, Akira S, Taga T, Kishimoto T (1990) Biological and clinical aspects of interleukin 6. Immunol Today 11:443–449

7.

Ishimi Y, Miyaura C, Jin CH, et al. (1990) IL-6 is produced by osteoblasts and induces bone resorption. J Immunol 145:3297–3303

8.

Bastos MF, Lima JA, Vieira PM, Mestnik MJ, Faveri M, Duarte PM (2009) TNF-alpha and IL-4 levels in generalized aggressive periodontitis subjects. Oral Dis 15:82–87

9.

Okada H, Murakami S (1999) Cytokine expression in periodontal health and disease. Crit Rev Oral Biol Med 9:248–266

10.

Suda T, Takahashi N, Udagawa N, Jimi E, Gillespie MT, Martin TJ (1999) Modulation of osteoclast differentiation and function by the new members of the tumor necrosis factor receptor and ligand families. Endocr Rev 20:345–357

11.

Lacey DL, Timms E, Tan HL, et al. (1998) Osteoprotegerin ligand is a cytokine that regulates osteoclast differentiation and activation. Cell 93:165–276

12.

Boyle WJ, Simonet WS, Lacey DL (2003) Osteoclast differentiation and activation. Nature 423:337–342

13.

Ribeiro FV, de Mendonça AC, Santos VR, Bastos MF, Figueiredo LC, Duarte PM (2011) Cytokines and bone-related factors in systemically healthy patients with chronic periodontitis and patients with type 2 diabetes and chronic periodontitis. J Periodontol 82:1187–1196

14.

Hosoya M, Kawamata Y, Fukusumi S, et al. (2000) Molecular and functional characteristics of APJ. Tissue distribution of mRNA and interaction with the endogenous ligand apelin. J Biol Chem 275:21061–21067

15.

Henley DE, Buchanan F, Gibson R, et al. (2009) Plasma apelin levels in obstructive sleep apnea and the effect of continuous positive airway pressure therapy. J Endocrinol 203:181–188

16.

Seo WH, Cho ER, Thomas RJ, An SY, Ryu JJ, Kim H, Shin C (2013) The association between periodontitis and obstructive sleep apnea: a preliminary study. J Periodontal Res 48:500–506

17.

Arbes Jr SJ, Agustsdottir H, Slade GD (2001) Environmental tobacco smoke and periodontal disease in the United States. Am J Public Health 91:253–257

18.

Timmerman MF, van der Weijden GA (2006) Risk factors for periodontitis. Int J Dent Hyg 4:2–7

19.

Filoche SK, Cornford E, Gaudie W, Wong M, Heasman P, Thomson WM (2010) Smoking, chronic periodontitis and smoking cessation support: reviewing the role of dental professionals. N Z Dent J 106:74–77

20.

Young T, Skatrud J, Peppard PE (2004) Risk factors for obstructive sleep apnea in adults. JAMA 291:2013–2016

21.

Peker Y, Kraiczi H, Hedner J, Löth S, Johansson A, Bende M (1999) An independent association between obstructive sleep apnoea and coronary artery disease. Eur Respir J 14:179–184

22.

Shaw JE, Punjabi NM, Wilding JP, Alberti KGMM, Zimmet PZ (2008) Sleep-disordered breathing and type 2 diabetes: a report from the International Diabetes Federation Taskforce on Epidemiology and Prevention. Diabetes Res Clin Pract 81:2–12

23.

Howells GL (1995) Cytokine networks in destructive periodontal disease. Oral Dis 1:266–270

24.

Gümüş P, Nizam N, Lappin DF, Buduneli N (2014) Saliva and serum levels of B-cell activating factors and tumor necrosis factor-alpha in periodontitis patients. J Periodontol 85:270–280

25.

Erley KJ, Swiec GD, Herold R, Bisch FC, Peacock ME (2006) Gingival recession treatment with connective tissue grafts in smokers and non-smokers. J Periodontol 77:1148–1155

26.

Quigley GA, Hein JW (1962) Comparative cleansing efficiency of manual and power brushing. JADA 65:26–29

27.

Navazesh M (1993) Methods for collecting saliva. Ann N Y Acad Sci 694:72–77

28.

Buduneli N, Baylas H, Buduneli E, Turkoglu O, Kose T, Dahlen G (2005) Periodontal infections and pre-term low birth weight: a case-control study. J Clin Periodontol 32:174–181

29.

Boutaga K, van Winkelhoff AJ, Vandenbroucke-Grauls CM, Savelkoul PH (2003) Comparison of real-time PCR and culture for detection of Porphyromonas gingivalis in subgingival plaque samples. J Clin Microbiol 41:4950–4984

30.

Boutaga K, Savelkoul PH, Winkel EG, van Winkelhoff AJ (2007) Comparison of subgingival bacterial sampling with oral lavage for detection and quantification of periodontal pathogens by real-time polymerase chain reaction. J Periodontol 78:79–86

31.

Boutaga K, van Winkelhoff AJ, Vandenbroucke-Grauls CM, Savelkoul PH (2005) Periodontal pathogens: a quantitative comparison of anaerobic culture and real-time PCR. FEMS Immunol Med Microbiol 45:191–199

32.

Boutaga K, van Winkelhoff AJ, Vandenbroucke-Grauls CM, Savelkoul PH (2006) The additional value of real-time PCR in the quantitative detection of periodontal pathogens. J Clin Periodontol 33:427–433

33.

Yoshida A, Kawada M, Suzuki N, Nakano Y, Oho T, Saito T, Yamashita Y (2004) TaqMan real-time polymerase chain reaction assay for the correlation of Treponema denticola numbers with the severity of periodontal disease. Oral Microbiol Immunol 19:196–200

34.

Periasamy S, Chalmers NI, Du-Thumm L, Kolenbrander PE (2009) Fusobacterium nucleatum ATCC 10953 requires Actinomyces naeslundii ATCC 43146 for growth on saliva in a three-species community that includes Streptococcus oralis. Appl Environ Microbiol 75:3250–3257

35.

Ammann TW, Belibasakis GN, Thurnheer T (2013) Impact of early colonizers on in vitro subgingival biofilm formation. PLoS One 8:e83090

36.

Jorth P, Turner KH, Gumus P, Nizam N, Buduneli N, Whiteley M (2014) Metatranscriptomics of the human oral microbiome during health and disease. MBio 5:e01012–e01014

37.

Alexander AG (1970) Habitual mouthbreathing and its effect on gingival health. Parodontologie 24:49–55

38.

Saito T, Shimazaki Y, Sakamoto M (1998) Obesity and periodontitis. New Engl J Med 339:482–483

39.

Buduneli N, Kinane D (2011) Host-derived diagnostic markers related to soft tissue destruction and bone degradation in periodontitis. J Clin Periodontol 38(Suppl 11):85–105

40.

Costa PP, Trevisan GL, Macedo GO, et al. (2010) Salivary interleukin-6, matrix metalloproteinase-8, and osteoprotegerin in patients with periodontitis and diabetes. J Periodontol 81:384–391

41.

Inancli HM, Enoz M (2010) Obstructive sleep apnea syndrome and upper airway inflammation. Recent Patents Inflamm Allergy Drug Discov 4:54–57

42.

Marcaccini AM, Meschiari CA, Sorgi CA, et al. (2009) Circulating interleukin-6 and high-sensitivity C-reactive protein decrease after periodontal therapy in otherwise healthy subjects. J Periodontol 80:594–602

43.

Iwamoto Y, Nishimura F, Soga Y, et al. (2003) Antimicrobial periodontal treatment decreases serum C-reactive protein, tumor necrosis factor-alpha, but not adiponectin levels in patients with chronic periodontitis. J Periodontol 74:1231–1236

44.

Beltowski J (2006) Apelin and visfatin: unique "beneficial" adipokines upregulated in obesity? Med Sci Monit 12:RA112–RA119

45.

Boucher J, Masri B, Daviaud D, et al. (2005) Apelin, a newly identified adipokine up-regulated by insulin and obesity. Endocrinology 146:1764–1771

46.

Fontana L, Eagon JC, Trujillo ME, Scherer PE, Klein S (2007) Visceral fat adipokine secretion is associated with systemic inflammation in obese humans. Diabetes 56:1010–1013

47.

Su Y, Wang D, Xuan D, Ni J, Luo S, Xie B, Zhang J (2013) Periodontitis as a novel contributor of adipose tissue inflammation promotes insulin resistance in a rat model. J Periodontol 84:1617–1626

48.

Harsch IA, Hahn EG, Konturek PC (2005) Insulin resistance and other metabolic aspects of the obstructive sleep apnea syndrome. Med Sci Monit 11:RA70–RA75

49.

Glassford AJ, Yue P, Sheikh AY, et al. (2007) HIF-1 regulates hypoxia and insulin-induced expression of apelin in adipocytes. Am J Physiol Endocrinol Metab 293:E1590–E1596

50.

Zirlik S, Hauck T, Fuchs FS, Neurath MF, Konturek PC, Harsch IA (2011) Leptin, obestatin and apelin levels in patients with obstructive sleep apnoea syndrome. Med Sci Monit 17:CR159–CR164

51.

Xie H, Tang SY, Cui RR, et al (2006) Apelin and its receptor are expressed in human osteoblasts. Regul Pept 134:118–125
Acknowledgments
The authors appreciate the help of the sleep technicians Bahar Yörük, Yakup Coşkun, and Mustafa Kurt in the Sleep Disorders Laboratory, Department of Chest Diseases, School of Medicine, Ege University, in gathering the data related with systemic health and to Şefika Aysoy and to Esin Şahin for their assistance in the preparation of serum samples of the patients.
Conflict of interest
The authors declare that they have no competing interests.
Source of funding
The study has been funded solely by the institutions of the authors.
About this article
Cite this article
Nizam, N., Basoglu, O.K., Tasbakan, M.S. et al. Is there an association between obstructive sleep apnea syndrome and periodontal inflammation?. Clin Oral Invest 20, 659–668 (2016). https://doi.org/10.1007/s00784-015-1544-y
Received:

Accepted:

Published:

Issue Date:
Keywords
Apelin

Interleukin-6

Osteoprotegerin

Plaque

Obstructive sleep apnea

Periodontal disease