Abstract
As modern cities expand and develop, the resultant increase in population density gives rise to the need for smart solutions to cope with the demands applied to the infrastructure of the city. In this paper, we investigate the shortcomings of traffic policing and emergency response handling systems; propose an intelligent, autonomous UAV-enabled solution; and describe the system in a simulated environment. Several scenarios of traffic monitoring and policing system are considered in the simulation: traffic light violations and accident detection, mobile speeding traps and automated notification, congestion detection and traffic rerouting, flagged stolen vehicles/pending arrest warrants and vehicle tracking using UAVs, and autonomous emergency response handling systems. Furthermore, smart city infrastructure enable intelligent handling of emergencies by providing traffic light prioritization for ground emergency response units to reduce delay for patient care, automated physical bollard on routes with congested points due to accidents or hazards, first responder support UAV units—medical supplies UAV, fire fighting UAV to combat or control small fires, and numerous other benefits. Lastly, we present the results of the simulated system and discuss our findings.
Access options
Buy single article
Instant access to the full article PDF.
US$ 39.95
Tax calculation will be finalised during checkout.
Subscribe to journal
Immediate online access to all issues from 2019. Subscription will auto renew annually.
US$ 79
Tax calculation will be finalised during checkout.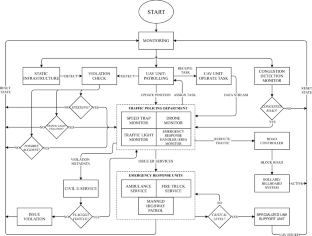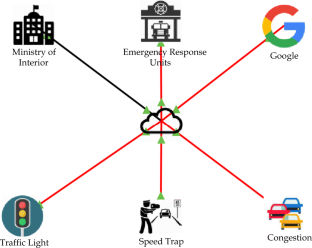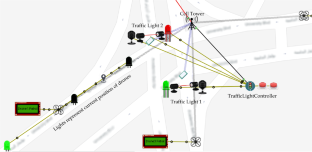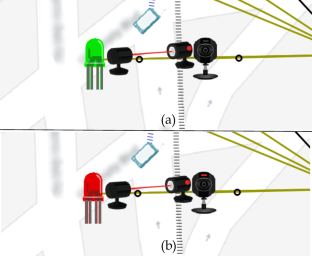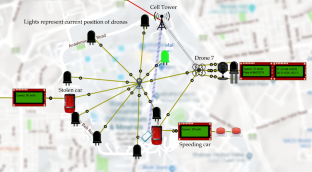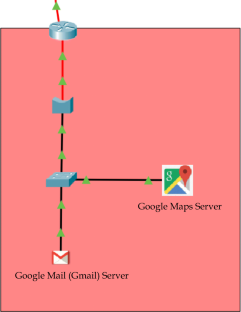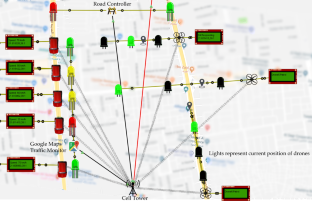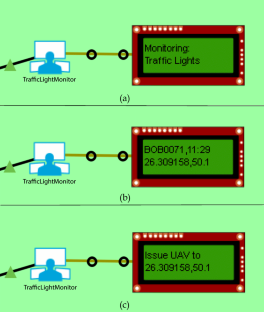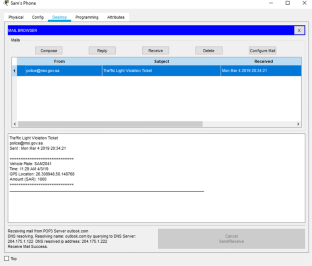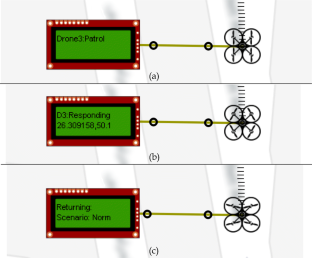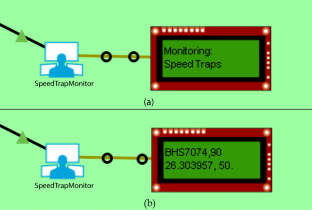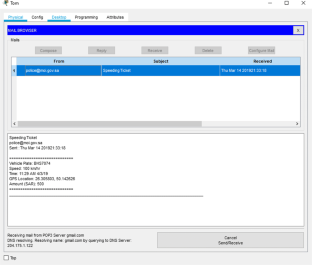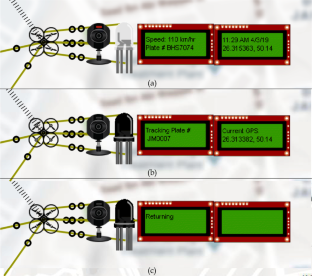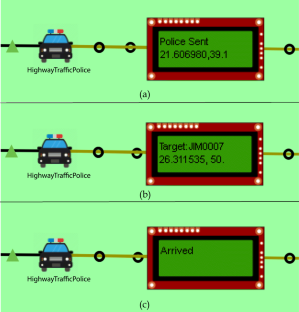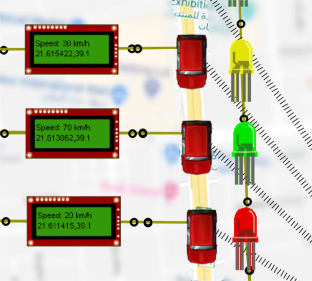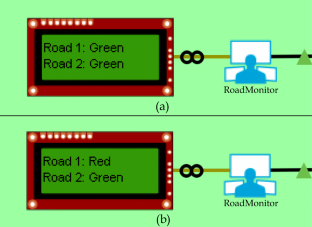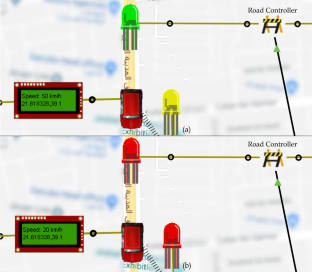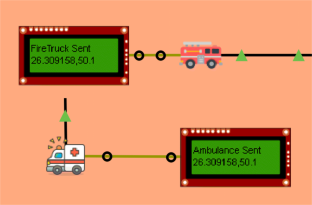 References
1.

Desa U, et al (2014) World urbanization prospects, the 2011 revision. Population Division, Department of Economic and Social Affairs, United Nations Secretariat

2.

Atzori L, Iera A, Morabito G (2010) The internet of things: a survey. Comput Netw 54(15):2787–2805

3.

Medvedev A, Fedchenkov P, Zaslavsky A, Anagnostopoulos T, Khoruzhnikov S (2015) Waste management as an iot-enabled service in smart cities. In: Internet of things, smart spaces, and next generation networks and systems, Springer, 104–115

4.

Ruiz-Romero S, Colmenar-Santos A, Mur-Pérez F, López-Rey Á (2014) Integration of distributed generation in the power distribution network: the need for smart grid control systems, communication and equipment for a smart city—use cases. Renew Sust Energ Rev 38:223–234

5.

Kostakos V, Ojala T, Juntunen T (2013) Traffic in the smart city: exploring city-wide sensing for traffic control center augmentation. IEEE Internet Comput 17(6):22–29

6.

Neirotti P, De Marco A, Cagliano AC, Mangano G, Scorrano F (2014) Current trends in smart city initiatives: some stylised facts. Cities 38:25–36

7.

Engberts B, Gillissen E (2016) . Policing from Above:, Drone Use by the Police, 10 27:93–113

8.

Mozaffari M, Saad W, Bennis M, Nam Y-H, Debbah M (2019) A tutorial on uavs for wireless networks: applications, challenges, and open problems. IEEE Communications Surveys & Tutorials

9.

Bekmezci I, Sahingoz OK, Temel Ş (2013) Flying ad-hoc networks (fanets): a survey. Ad Hoc Netw 11(3):1254–1270

10.

Heen MS, Lieberman JD, Miethe TD (2016) Eyes in the sky: public attitudes towards police use of drone technology

11.

Hussain A, Wenbi R, da Silva AL, Nadher M, Mudhish M (2015) Health and emergency-care platform for the elderly and disabled people in the smart city. J Syst Softw 110:253–263

12.

Barba CT, Mateos MA, Soto PR, Mezher AM, Igartua MA (2012) Smart city for vanets using warning messages, traffic statistics and intelligent traffic lights. In: 2012 IEEE Intelligent Vehicles Symposium. IEEE, pp 902–907

13.

Khekare GS, Sakhare AV (2013) A smart city framework for intelligent traffic system using vanet. In: 2013 International Mutli-Conference on Automation, Computing, Communication, Control and Compressed Sensing (iMac4s), IEEE, pp 302–305

14.

Gentry NK, Hsieh R, Nguyen LK Multi-use UAV docking station systems and methods, patentus 9387 928B1. [ Online]. Available: https://patents.google.com/patent/US9387928B1/en

15.

Djahel S, Doolan R, Muntean G, Murphy J (2015) A communications-oriented perspective on traffic management systems for smart cities: challenges and innovative approaches. IEEE Commun Surv Tutorials 17(1):125–151. Firstquarter

16.

Rao AM, Rao KR (2012) Measuring urban traffic congestion-a review. International Journal for Traffic & Transport Engineering, vol 2, no. 4

17.

Garcia-Aunon P, Roldán JJ, Barrientos A (2019) . Monitoring traffic in future cities with aerial swarms: Developing and optimizing a behavior-based surveillance algorithm 54:273–286. https://www.sciencedirect.com/science/article/pii/S1389041718303279

18.

Wang C, Xu C, Dai Y (2019) A crash prediction method based on bivariate extreme value theory and video-based vehicle trajectory data. Accid Anal Prev 123:365–373

19.

Salvo G, Caruso L, Scordo A (2014) Urban traffic analysis through an uav. Procedia Soc Behav Sci 111:1083–1091

20.

Nellore K, Hancke G (2016) Traffic management for emergency vehicle priority based on visual sensing. Sensors 16(11):1892

21.

Djahel S, Salehie M, Tal I, Jamshidi P (2013) Adaptive traffic management for secure and efficient emergency services in smart cities. In: 2013 IEEE International Conference on Pervasive Computing and Communications Workshops (PERCOM Workshops). IEEE, pp 340–343

22.

Lee B, Park P, Kim K, Kwon S (2014) The flight test and power simulations of an uav powered by solar cells, a fuel cell and batteries. J Mech Sci Technol 28(1):399–405. [Online]. Available: https://doi.org/10.1007/s12206-013-0936-7

23.

Shiau J, Ma D, Yang P, Wang G, Gong JH (2009) Design of a solar power management system for an experimental uav. IEEE Trans Aerosp Electron Syst 45(4):1350–1360

24.

Palmer SD, Aharoni ON System for collision prediction and traffic violation detection," Apr. 18 2013, uS Patent App. 13/274,476

25.

Peverill J, Woodworth A, Freudberg B, Cottrell D, Mckenna T Aerial system and vehicle for continuous operation," patentus 9926 084B2. [Online]. Available: https://patents.google.com/patent/US9926084B2/en

26.

Wang M. Systems and methods for UAV battery exchange, patentus 9139 310B1. [Online]. Available: https://patents.google.com/patent/US9139310B1/en

27.

Ki Y-K (2007) Accident detection system using image processing and mdr. International Journal of Computer Science and Network Security IJCSNS 7(3):35–39

28.

Peeters E, Teller E, Patrick WG Providing emergency medical services using unmanned aerial vehicles," Jun. 9 2015, uS Patent 9,051,043

29.

Moore J. Uav fire-fighting system," May 30 2013, uS Patent App. 13/306,419

30.

Svennerberg G (2010) Beginning google maps API 3 apress

31.

MOI E-service - Absher, Ministry of Interior, Saudi Arabia, https://www.absher.sa, accessed: 2019-07-07

32.

Zheng C, Breton A, Iqbal W, Sadiq I, Elsayed E, Li K (2015) Driving-behavior monitoring using an unmanned aircraft system (uas). In: International Conference on Digital Human Modeling and Applications in Health, Safety, Ergonomics and Risk Management, Springer, pp 305–312
Acknowledgements
Authors would like to thank the Department of Computer Engineering, King Fahd University of Petroleum and Minerals for their support in this research.
Funding
This study received financial support from the Special Research Fund (BOF) of Hasselt University, Belgium.
Additional information
Publisher's note
Springer Nature remains neutral with regard to jurisdictional claims in published maps and institutional affiliations.
About this article
Cite this article
Beg, A., Qureshi, A.R., Sheltami, T. et al. UAV-enabled intelligent traffic policing and emergency response handling system for the smart city. Pers Ubiquit Comput 25, 33–50 (2021). https://doi.org/10.1007/s00779-019-01297-y
Received:

Accepted:

Published:

Issue Date:
Keywords
Smart city

Traffic monitoring

Traffic policing

UAV

Emergency response

Accident detection