Abstract
Smart phones and tablet computers have flooded the world. With their seemingly intuitive multi-touch interface, they seem to be a step towards embodied interaction. But are they really? In this paper we take off with an analysis of these products and our interaction with them from the perspective of dematerialization. We claim that the multi-touch display is the outcome of a dematerialization process. As it is applied today, it fails to fulfil the promise of embodied interaction, since it results in an impoverished, standardized and computer-like interaction. Next, we introduce our own design perspective, the third stand, which aims to consciously guide dematerialization instead of blindly applying it. We believe this perspective leads to a fresh way of thinking about the multi-touch display. By presenting the design of a novel alarm clock, we emphasize the single-purpose character of the third stand and reveal its own specific nature. Next, in two design projects, we confront the third stand with the multi-touch display and enhance the latter with specific, meaningful and rich actions. We discuss the results of these two design projects and end this paper by reflecting on the third stand.
Access options
Buy single article
Instant access to the full article PDF.
US$ 39.95
Tax calculation will be finalised during checkout.
Subscribe to journal
Immediate online access to all issues from 2019. Subscription will auto renew annually.
US$ 79
Tax calculation will be finalised during checkout.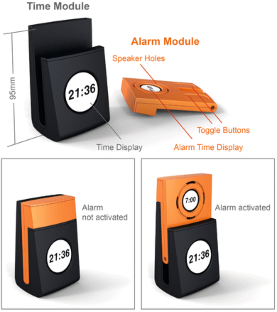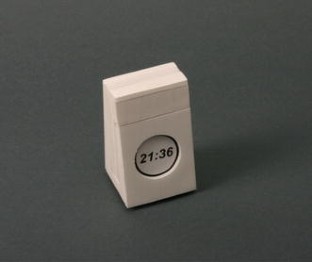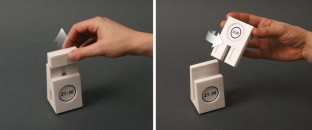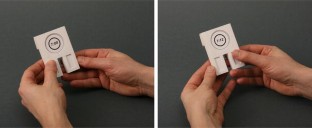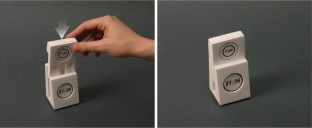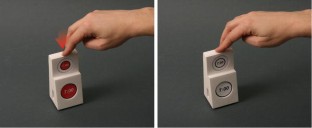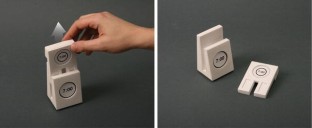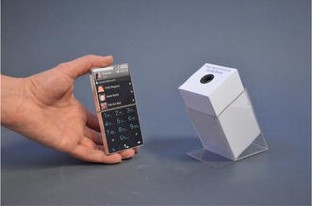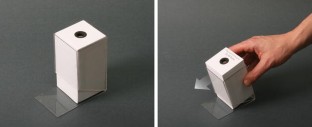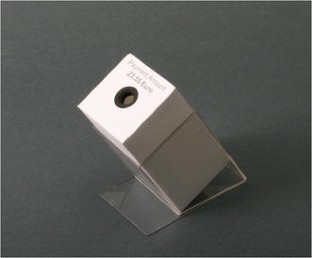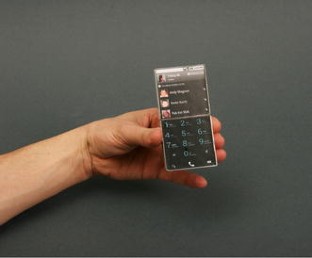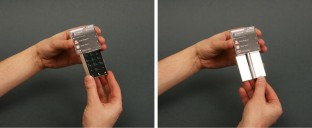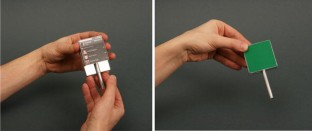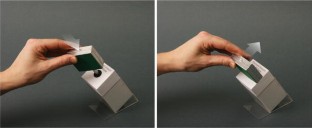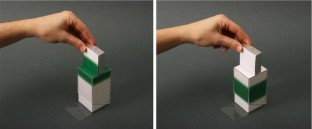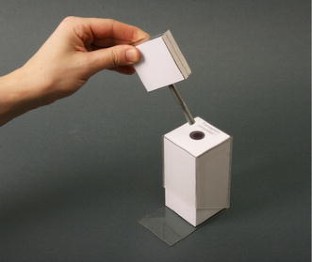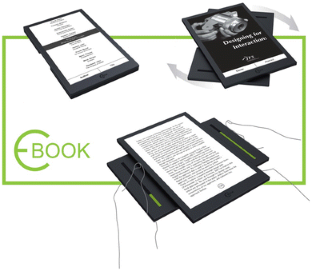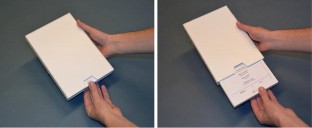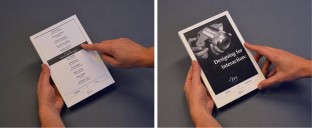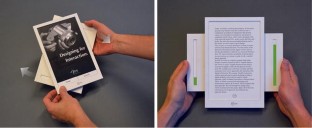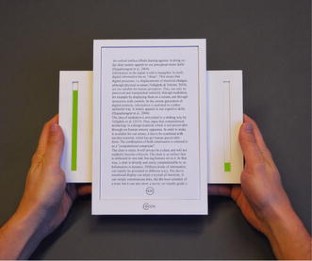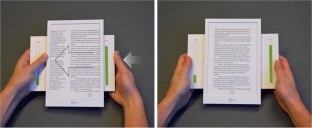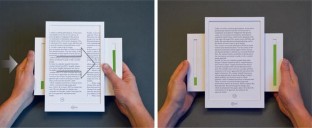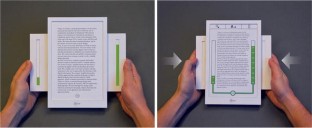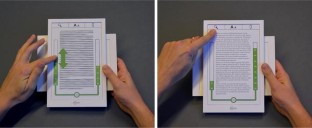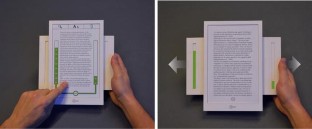 References
1.

Buxton W (1986) There's more to interaction than meets the eye: some issues in manual input. In: Norman DA, Draper S (eds) User centered system design: new perspectives on human–computer interaction. Lawrence Erlbaum Associates, New Jersey, pp 319–337

2.

Buxton W (2001) Less is more (more or less). In: Denning P (ed) The invisible future: the seamless integration of technology in everyday life. McGraw Hill, New York, pp 145–179

3.

Buxton W (2007) Multi-touch systems that I have known and loved. http://www.billbuxton.com/multitouchOverview.html. Accessed 25 Apr 2013

4.

Djajadiningrat JP, Wensveen SAG, Frens JW, Overbeeke CJ (2004) Tangible products: redressing the balance between appearance and action. Pers Ubiquitous Comput 8(5):294–309. doi:10.1007/s00779-004-0293-8

5.

Djajadiningrat JP, Matthews B, Stienstra M (2007) Easy doesn't do it: skill and expression in tangible aesthetics. Pers Ubiquitous Comput 11(8):657–676. doi:10.1007/s00779-006-0137-9

6.

Dourish P (2001) A history of interaction. In: Dourish P (ed) Where the action is—the foundations of embodied interaction. MIT Press, Cambridge, pp 1–23

7.

Dourish P (2001) "Being-in-the-world": embodied interaction. In: Dourish P (ed) Where the action is—the foundations of embodied interaction. MIT Press, Cambridge, pp 99–126

8.

Dourish P (2001) Conclusions and directions. In: Dourish P (ed) Where the action is—the foundations of embodied interaction. MIT Press, Cambridge, pp 189–209

9.

Dourish P (2001) Foundations. In: Dourish P (ed) Where the action is—the foundations of embodied interaction. MIT Press, Cambridge, pp 127–154

10.

Dreyfus HL (2007) Why Heideggerian AI failed and how fixing it would require making it more Heideggerian. Philos Psychol 20(2):247–268. doi:10.1080/09515080701239510

11.

Ebert JD (2011) The mythology and metaphysics of the Macintosh. In: Ebert JD (ed) The new media invasion: digital technologies and the world they unmake. McFarland Books, Jefferson, pp 116–125

12.

Fallman D (2010) Desktop computing as paradigm: hidden assumptions that suppress mobile information technology. Int J Comput Inf Technol 1(2):33–50

13.

Fitzmaurice G, Ishii H, Buxton W (1995) Bricks: laying the foundations for graspable user interfaces. In: Proceedings of the SIGCHI conference on human factors in computing systems. ACM Press, New York, pp 442–449. doi:10.1145/223904.223964

14.

Frens JW (2006) Designing for rich interaction—integrating form, interaction and function. Dissertation, Eindhoven University of Technology

15.

Frens JW, Van Campenhout LDE (2014) Advanced cardboard modeling: exploring the aesthetics of the third way. In: Proceedings of the 8th international conference on tangible, embedded and embodied interaction. ACM Press, New York, pp 349–352. doi:10.1145/2540930.2567903

16.

Gibson JJ (1979) The ecological approach to visual perception. Lawrence Erlbaum Associates, London

17.

Hallnäs L, Melin L, Redström J (2002) Textile displays: using textiles to investigate computational technology as design material. In: Proceedings of the 2nd Nordic conference on human–computer interaction. ACM Press, New York, pp 157–166. doi:10.1145/572020.572039

18.

Hassenzahl M, Diefenbach S, Göritz A (2010) Needs, affect, and interactive products—facets of user experience. Interact Comput 22(5):353–362. doi:10.1016/j.intcom.2010.04.002

19.

Ishii H (2008) Tangible bits: beyond pixels. In: Proceedings of the 2nd international conference on tangible and embedded interaction. ACM Press, New York, pp 15–25. doi:10.1145/1347390.1347392

20.

Ishii H, Ullmer B (1997) Tangible bits: towards seamless interfaces between people, bits and atoms. In: Proceedings of the SIGCHI conference on human factors in computing systems. ACM Press, New York, pp 234–241. doi:10.1145/258549.258715

21.

Jacob RJK, Girouard A, Hirshfield LM, Horn M, Shaer O, Solovey ET, Zigelbaum J (2008) Reality-based interaction: a framework for post-WIMP interfaces. In: Proceedings of the SIGCHI conference on human factors in computing systems. ACM Press, New York, pp 201–210. doi:10.1145/1357054.1357089

22.

Klemmer S, Hartman H, Takayama L (2006) How bodies matter: five themes for interaction design. In: Proceedings of the 6th conference on designing interactive systems. ACM Press, New York, pp 140–149. doi:10.1145/1142405.1142429

23.

Klooster S, Overbeeke CJ (2005) Designing products as an integral part of choreography of interaction: the product's form as an integral part of movement. In: Feijs LMG, Kyffin S, Young B (eds) The 1st European workshop on design and semantics of form and movement. Northumbria University, Newcastle, pp 23–35

24.

Norman DA (1999) The move to information appliances. In: Norman DA (ed) The invisible computer. Why good products can fail, the personal computer is so complex, and information appliances are the solution. MIT Press, Cambridge, pp 51–68

25.

Øritsland TA, Buur J (2000) Taking the best from a company history-designing with interaction styles. In: Proceedings of the 3rd conference on designing interactive systems: processes, practices, methods, and techniques. ACM Press, New York, pp 27–38. doi:10.1145/347642.347658

26.

Overbeeke CJ, Djajadiningrat JP, Wensveen SAG, Frens JW (2001) Set me free, give me degrees of freedom. In: Proceedings of the scuola superiore G. Reiss Romoli conference

27.

Ross PR, Wensveen SAG (2010) Designing aesthetics of behavior in interaction: using aesthetic experience as a mechanism for design. Int J Des 4(2):3–13

28.

Shneiderman B (1983) Direct manipulation: a step beyond programming languages. IEEE Comput 16:57–69. doi:10.1145/800276.810991

29.

Vallgårda A, Sokoler T (2010) A material strategy: exploring material properties of computers. Int J Des 4(3):1–14

30.

Van Campenhout LDE, Hummels CCM, Frens JW, Standaert A, Peremans H (2012) Hard cash in a dematerialized world. Proceedings of the 14th international conference on engineering and product design education. The Design Society, Glasgow, pp 121–126

31.

Van Campenhout LDE, Frens JW, Overbeeke CJ, Standaert A, Peremans H (2013) Physical interaction in a dematerialized World. Int J Des 7(1):1–18

32.

Van Campenhout LDE, Frens JW, Hummels CCM, Standaert A, Peremans H (2014) Interactive demo of an experimental payment terminal. http://www.tei-conf.org/14/wip/wip-vancampenhout.pdf. Accessed 4 Feb 2016

33.

van Dijk J (2013) Computation, coordination, coupling: embodied cognition for interactive systems design. In: Van Dijk J (ed) Creating traces, sharing insight. Explorations in embodied cognition design. Eindhoven University of Technology, Eindhoven, pp 31–67

34.

van Dijk J, Moussette C, Kuenen S, Hummels C (2013) Radical clashes: what tangible interaction is made of. In: Proceedings of the 7th international conference on tangible, embedded and embodied interaction. ACM Press, New York, pp 323–326. doi:10.1145/2460625.2460680

35.

Verbeek P (2005) The thing about technology. In: Verbeek P (ed) What things do. Pennsylvania State University Press, University Park, pp 47–95

36.

Weiser M (1991) The computer for the 21st century. Sci Am 265(3):94–104. doi:10.1038/scientificamerican0991-94

37.

Wensveen SAG, Djajadiningrat JP, Overbeeke CJ (2004) Interaction frogger: a design framework to couple action and function through feedback and feedforward. In: Proceedings of the 5th conference on designing interactive systems. ACM Press, New York, pp 177–184. doi:10.1145/1013115.1013140

38.

Westerman W (1999) Hand tracking, finger identification, and chordic manipulation on a multi-touch surface. Dissertation, University of Delaware

39.

Zimmerman J, Forlizzi J, Evenson S (2007) Research through design as a method for interaction design research. In: Proceedings of the SIGCHI conference on human factors in computer systems. ACM Press, New York, pp 493–502. doi:10.1145/1240624.1240704
About this article
Cite this article
Van Campenhout, L.D.E., Frens, J., Hummels, C. et al. Touching the dematerialized. Pers Ubiquit Comput 20, 147–164 (2016). https://doi.org/10.1007/s00779-016-0907-y
Received:

Accepted:

Published:

Issue Date:
Keywords
Dematerialization

Industrial design

Rich interaction

Embodied interaction