Abstract
Smartphones are conquering the mobile phone market; they are not just phones; they also act as media players, gaming consoles, personal calendars, storage, etc. They are portable computers with fewer computing capabilities than personal computers. However, unlike personal computers, users can carry their smartphone with them at all times. The ubiquity of mobile phones and their computing capabilities provide an opportunity of using them as a life-logging device. Life-logs (personal e-memories) are used to record users' daily life events and assist them in memory augmentation. In a more technical sense, life-logs sense and store users' contextual information from their environment through sensors, which are core components of life-logs. Spatio-temporal aggregation of sensor information can be mapped to users' life events. We propose UbiqLog, a lightweight, configurable, and extendable life-log framework, which uses mobile phone as a device for life logging. The proposed framework extends previous research in this field, which investigated mobile phones as life-log tool through continuous sensing. Its openness in terms of sensor configuration allows developers to create flexible, multipurpose life-log tools. In addition to that, this framework contains a data model and an architecture, which can be used as reference model for further life-log development, including its extension to other devices, such as ebook readers, T.V.s, etc.
This is a preview of subscription content, log in to check access.
Access options
Buy single article
Instant access to the full article PDF.
US$ 39.95
Price includes VAT for USA
Subscribe to journal
Immediate online access to all issues from 2019. Subscription will auto renew annually.
US$ 99
This is the net price. Taxes to be calculated in checkout.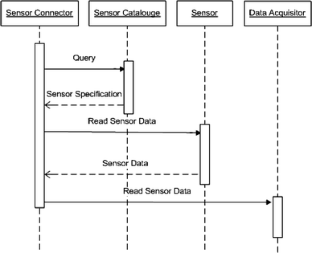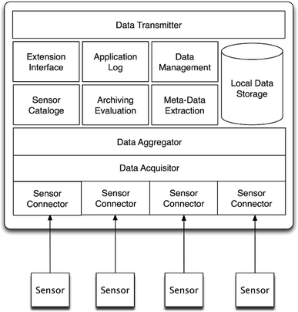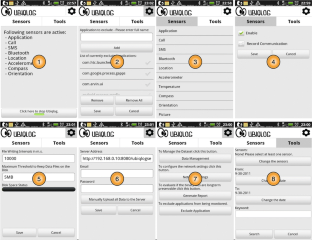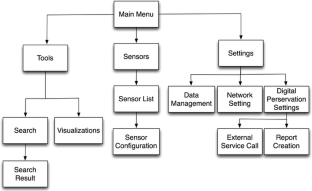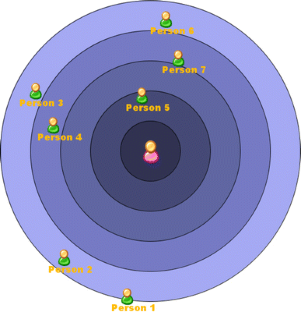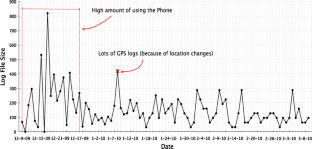 References
1.

Ryoo D, Bae C (2007) Design of the wearable gadgets for life-log services based on UTC. IEEE Trans Consum Electron 53(4):1–6

2.

Choudhury T, Borriello G, Consolvo S, Haehnel D, Harrison B, Hemingway B, Hightower J, Klasnja P, Koscher K, LaMarca A, Landay J, LeGrand L, Lester J, Rahimi A, Rea A, Wyatt D (2008) The mobile sensing platform: an embedded activity recognition system. IEEE Pervasive Comput 7(2):32–41

3.

Roussos G, Marsh A, Maglavera S (2005) Enabling pervasive computing with smart phones. IEEE Pervasive Comput 4(2):20–27

4.

Bell G, Gemmell J, Lueder R (2004) Challenges in using lifetime personal information stores. In: SIGIR '04: Proceedings of the 27th annual international ACM SIGIR conference on research and development in information retrieval, p 1

5.

Froehlich J, Chen M, Consolvo S, Harrison B, Landay J (2007) MyExperience: a system for in situ tracing and capturing of user feedback on mobile phones. In: 5th international conference on Mobile systems, applications and services (MobiSys '07), pp 57–70

6.

Myka A (2005) Nokia lifeblog—towards a truly personal multimedia information system. In: Proceeding of workshop des GI-Arbeitkreises mobile datenbanken and informationsysteme

7.

Gemmell J, Bell G, Lueder R (2006) MyLifeBits: a personal database for everything. Commun ACM 49(1):88–95

8.

Hodges S, Williams L, Berry E, Izadi S, Srinivasan J, Butler A, Smyth G, Kapur N, Wood K (2006) SenseCam: a retrospective memory aid

9.

Eagle N, Pentland A (2006) Reality mining: sensing complex social systems. Pers Ubiquit Comput 10(4):255–268

10.

Vemuri S, Schmandt C, Bender W (2006) iRemember: a personal, long-term memory prosthesis. In: CARPE '06: Proceedings of the 3rd ACM workshop on continuous archival and retrieval of personal experiences, pp 65–74

11.

Aizenbud-Reshef N, Belinsky E, Jacovi M, Laufer D, Soroka V (2008) Pensieve: augmenting human memory. In: CHI '08: CHI '08 extended abstracts on Human factors in computing systems, pp 3231–3236

12.

Belimpasakis P, Roimela K, You Y (2009) Experience explorer: a life-logging platform based on mobile context collection. In: Third international conference on next generation mobile applications, services and technologies, pp 77–82

13.

Raento M, Oulasvirta A, Petit R, Toivonen H (2005) ContextPhone: a prototyping platform for context-aware mobile applications. IEEE Pervasive Comput 4(2):51–59

14.

Lu H, Yang J, Liu Z, Lane N, Choudhury T, Campbell A (2010) The Jigsaw continuous sensing engine for mobile phone applications. In: Proceedings of the 8th ACM conference on embedded networked sensor systems (SensSys 2010), pp 71–84

15.

Miluzzo E, Lane N, Fodor K, Peterson R, Lu H, Musolesi M, Eisenman S, Zheng X, Campbell A (2008) Sensing meets mobile social networks: the design, implementation and evaluation of the CenceMe application. In: Proceedings of the 6th ACM conference on embedded network sensor systems (SenSys'08), pp 337–350

16.

Chennuru S, Chen P, Zhu J, Zhang Y (2010) Mobile Lifelogger-recording, indexing, and understanding a mobile user's life. In: The second international conference on mobile computing, applications, and services (MobiCase 2010)

17.

Nawyn J, Intille S, Larson K (2006) Embedding behavior modification strategies into a consumer electronic device: a case study. In: 8th international conference on ubiquitous computing (UbiComp 2006), pp 297–314

18.

Consolvo S, McDonald D, Toscos T, Chen M, Froehlich J, Harrison B, Klasnja P, LaMarca A, LeGrand L, Libby R, Smith I, Landay J (2008) Activity sensing in the wild: a field trial of ubifit garden. In: CHI '08: Proceeding of the twenty-sixth annual SIGCHI conference on Human factors in computing systems, pp 1797–1806

19.

Mun M, Reddy S, Shilton K, Yau N, Burke J, Estrin D, Hansen M, Howard E, West R, Boda P (2009) Peir, the personal environmental impact report, as a platform for participatory sensing systems research. In: Proceedings of the 7th international conference on mobile systems, applications, and services (MobiSys 2009), pp 55–68

20.

Satyanarayanan M (2001) Pervasive computing: vision and challenges. Pers Commun IEEE 8(4):10–17

21.

Shachtman N (2003) A spy machine of DARPA's dreams. http://www.wired.com/print/techbiz/media/news/2003/05/58909. Last Accessed 6 Aug 2010

22.

Allen A (2008) Dredging up the past: lifelogging, memory, and surveillance. Univ Chic Law Rev 75(1):47–74

23.

Rawassizadeh R (2012) Toward sharing life-log information with society. Behav Inf Technol. doi:10.1080/0144929X.2010.510208

24.

Abowd G, Mynatt E (2000) Charting past, present, and future research in ubiquitous computing. ACM Trans Comput-Human Interact (TOCHI) 7(1):29–58

25.

Vroom V, MacCrimmon K (1968) Toward a stochastic model of managerial careers. Adm Sci Q 13(1):26–46

26.

Satyanarayanan M (1996) Fundamental challenges in mobile computing. In: Fifteenth annual ACM symposium on principles of distributed computing (PODC '96), pp 1–7

27.

Li I, Dey A, Forlizzi J (2010) A stage-based model of personal informatics systems. In: CHI '10: Proceedings of the SIGCHI conference on human factors in computing systems, pp 557–566

28.

Wac K, Pawar P, Broens T, van Beijnum B, van Halteren A (2010) Using SOC in development of context-aware systems: domain-model approach. In: Sheng M, Yu J, Dustdar S (eds) Enabling context-aware web services: methods, architectures, and technologies. Chapman and Hall/CRC, pp 171–210

29.

Lugmayr A, Saarinen T, Tournut JP (2006) The Digital Aura—Ambient Mobile Computer Systems. In: 14th Euromicro International Conference on Parallel, Distributed, and Network-Based Processing (PDP '06), pp. 348–354

30.

Chen G, Kotz D (2000) A survey of context-aware mobile computing research. Tech. rep

31.

Schmidt A, Aidoo K, Takaluoma A, Tuomela U, Van Laerhoven K, Van de Velde W (1999) Advanced interaction in context. In: First international symposium on handheld and ubiquitous computing, pp 89–101

32.

Baldauf M, Dustdar S, Rosenberg F (2007) A survey on context-aware systems. Int J Ad Hoc Ubiquitous Comput 2(4):263–277

33.

Hunter J (2009) Collaborative semantic tagging and annotation systems. Annu Rev Inform Sci Technol Am Soc Inform Sci 43(1):187–239

34.

Jones W (2007) Personal information management. Annu Rev Inform Sci Technol 41(1):110–111

35.

Consultative Committee for Space Data Systems (2001) CCSDS 650.0-B-1. Recommendation for space data system standards: reference model for an open archival information system (oais). Tech. rep

36.

Waugh A, Wilkinson R, Hills B, Dell'oro J (2000) Preserving digital information forever. In: Fifth ACM conference on digital libraries (DL '00), pp 175–184

37.

The Commission on Preservation and Access and the Research Libraries Group, Washington, D.C. : Preserving digital information : report of the Task Force on Archiving of Digital Information (1996)

38.

Bell G (2001) A personal digital store. Commun ACM 44:86–91

39.

Rawassizadeh R, Tomitsch M Towards digital preservation of pervasive device information. http://www.personalinformatics.org/docs/chi2010/rawassizadeh_digital_preservation.pdf (2010)

40.

Strahilevitz L (2005) A social networks theory of privacy. Univ Chic Law Rev 72(3):919–988

41.

Rawassizadeh R, Tjoa A (2010) Securing shareable life-logs. In: IEEE international conference on privacy, security, risk and trust, first international workshop on privacy aspects of social web and cloud computing (PASWeb-2010), pp 1105–1110

42.

Nielsen J (1994) Ten usability heuristics. http://www.useit.com/papers/heuristic/heuristic_list.html

43.

Song M, Lee W, J, K (2010) Extraction and visualization of implicit social relations on social networking services. In: Twenty-fourth AAAI conference on artificial intelligence (AAAI 10), pp 1425–1430

44.

Jain R (1991) The art of computer system performance analysis: techniques for experimental design, measurement, simulation and modeling. Wiley, New Jersey

45.

Rawassizadeh R (2009) Mobile application benchmarking based on the resource usage monitoring. Int J Mob Comput Multimedia Commun 1(4):64–75
Acknowledgments
We would like to thank all students who helped us in developing this platform, including Victor Andrei Gugonatu and Soheil Khosravipour.
About this article
Cite this article
Rawassizadeh, R., Tomitsch, M., Wac, K. et al. UbiqLog: a generic mobile phone-based life-log framework. Pers Ubiquit Comput 17, 621–637 (2013). https://doi.org/10.1007/s00779-012-0511-8
Received:

Accepted:

Published:

Issue Date:
Keywords
Life-log

Mobile sensing

Smartphone

Personal digital memory