Abstract
Several studies have demonstrated that exposure therapy—in which the patient is exposed to specific feared situations or objects that trigger anxiety—is an effective way to treat anxiety disorders. However, to overcome a number of limitations inherent in this approach—lack of full control of the situation, costs and time required, etc.—some therapists have started to add virtual reality (VR) to the in vivo exposure-based therapy, providing in-office, controlled exposure therapy. Compared to the in vivo exposure, VR Exposure Therapy (VRET) is completely controlled: the quality, the intensity and the frequency of the exposure are decided by the therapist, and the therapy can be stopped at any time if the patient does not tolerate it. Moreover, the flexibility of a virtual experience allows the patient to experience situations that are often much worse and more exaggerated than those that are likely to be encountered in real life. However, a critical issue underlying the use of VRET in the treatment of anxiety-related disorders is the lack of a virtual reality system in the patient's real-life context. In this paper, we present a clinical protocol for the treatment of Generalized Anxiety Disorders (GAD) based on the ubiquitous use of a biofeedback-enhanced VR system. The protocol includes the use of a mobile exposure system allowing patients to perform the virtual experience in an outpatient setting. A between-subjects study, involving 25 GAD patients, was carried out to verify the efficacy of the proposed approach. The clinical data in this pilot study seemed to support the efficacy of the ubiquitous approach.
Access options
Buy single article
Instant access to the full article PDF.
USD 39.95
Price includes VAT (USA)
Tax calculation will be finalised during checkout.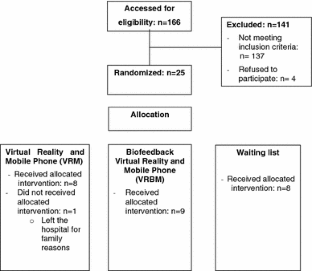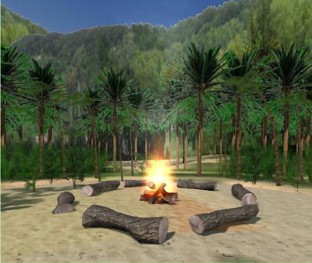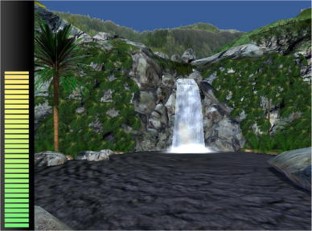 References
1.

Sassaroli S, Lorenzini R, Ruggiero GM (2006) Psicoterapia Cognitiva dell'Ansia—Rimuginio, controllo ed evitamento. Raffaello Cortina Editore, Milano

2.

Michael T, Zetsche U, Margraf J (2007) Epidemiology of anxiety disorders. Psychiatry 6(4):136–142

3.

Pull CB (2008) Recent trends in the study of specific phobias. Curr Opin Psychiatr 21(1):43–50

4.

Asukai N, Saito A, Tsuruta N, Kishimoto J, Nishikawa T (2010) Efficacy of exposure therapy for Japanese patients with posttraumatic stress disorder due to mixed traumatic events: a randomized controlled study. J Trauma Stress 23(6):744–750. doi:10.1002/jts.20589

5.

Barlow JH, Ellard DR, Hainsworth JM, Jones FR, Fisher A (2005) A review of self-management interventions for panic disorders, phobias and obsessive-compulsive disorders. Acta Psychiatr Scand 111(4):272–285. doi:10.1111/j.1600-0447.2005.00499.x

6.

Craske M, Barlow D (2007) Panic disorder and agoraphobia. In: Barlow DH (ed) Clinical handbook of psychological disorders: a step-by-step treatment manual, 4th edn. Guilford, New York, pp 1–64

7.

Deacon BJ, Abramowitz JS (2004) Cognitive and behavioral treatments for anxiety disorders: a review of meta-analytic findings. J Clin Psychol 60(4):429–441

8.

Emmelkamp PM (2003) Behavior therapy in adults. In: Handbook of psychotherapy and behavior change. Wiley, New York. pp 393–446

9.

Franklin M, Foa E (2007) Obsessive compulsive disorder. In: Barlow DH (ed) Clinical handbook of psychological disorders: a step-by-step treatment manual, 4th edn. Guilford, New York, pp 164–215

10.

Landon TM, Barlow DH (2004) Cognitive-behavioral treatment for panic disorder: current status. J Psychiatr Pract 10(4):211–226

11.

Olatunji BO, Cisler JM, Deacon BJ (2010) Efficacy of cognitive behavioral therapy for anxiety disorders: a review of meta-analytic findings. Psychiatr Clin North Am 33(3):557–577. doi:10.1016/j.psc.2010.04.002

12.

Rothbaum BO, Schwartz AC (2002) Exposure therapy for posttraumatic stress disorder. Am J Psychother 56(1):59–75

13.

Heimberg R, Dodge C, Hope D, Kennedy C, Zollo L, Becker R (1990) Cognitive behavioural group treatment for social phobia: comparison with a credible placebo control. Cogn Ther Res 14:1–23

14.

Wolpe J (1958) Psychotherapy by reciprocal inhibition. Standford University Press, Standford

15.

Hazlett-Stevens H, Craske M (2008) Live (in vivo) exposure. In: O'Donohue W, Fisher J (eds) Cognitive behavior therapy—applying empirically supported techniques in your practice, 2nd edn. Wiley, New York

16.

Meichenbaum D (1985) Stress inoculation training. Pergamon Press, Elmsford

17.

Meichenbaum D, Jaremko ME (eds) (1993) Stress reduction and prevention. Plenum Press, New York

18.

Meichenbaum D (2007) Stress inoculation training: a preventative and treatment approach. In: Woolfolk RL, Lehrer PM (eds) Principles and practice of stress management. Guilford, New York, pp 497–518

19.

Villani D, Lucchetta M, Preziosa A, Riva G (2009) The role of interactive media features on the affective response: a virtual reality study. Int J Human Comput Interact 1(5):35–55

20.

Villani D, Riva F, Riva G (2007) New technologies for relaxation: the role of presence. Int J Stress Manag 14(3):260

21.

Preziosa A, Grassi A, Gaggioli A, Riva G (2009) Therapeutic applications of the mobile phone. Br J Guid Couns 37(3):313–325

22.

Repetto C, Gorini A, Algeri D, Vigna C, Gaggioli A, Riva G (2009) The use of biofeedback in clinical virtual reality: the intrepid project. Stud Health Technol Info 144:128–132

23.

Repetto C, Gorini A, Vigna C, Algeri D, Pallavicini F, Riva G (2009) The use of biofeedback in clinical virtual reality: the INTREPID project. J Vis Exp JoVE (33):2–3

24.

Meichenbaum D (2006) Trauma and suicide. In: Ellis T (ed) Cognition and suicide: theory, research and practice. American Psychological Association, Washington, DC

25.

Steer RA, Rissmiller DJ, Ranieri WF, Beck AT (1993) Structure of the computer-assisted Beck anxiety inventory with psychiatric inpatients. J Pers Assess 60(3):532–542

26.

Spielberger CD, Gorsuch RL, Lushene RE (1970) STAI manual for the state-trait anxiety inventory (self-evaluation questionnaire). Consulting Psychologists, Palo Alto

27.

Hamilton M (1959) The assessment of anxiety states by rating. Br J Med Psychol 32(1):50–55

28.

Achmon J, Granek M, Golomb M, Hart J (1989) Behavioral treatment of essential hypertension: a comparison between cognitive therapy and biofeedback of heart rate. Psychosom Med 51(2):152–164

29.

Benson H, Shapiro D, Tursky B, Schwartz GE (1971) Decreased systolic blood pressure through operant conditioning techniques in patients with essential hypertension. Science 173(3998):740

30.

Blanchard EB, Young LD, Haynes MR (1975) A simple feedback system for the treatment of elevated blood pressure. Behav Ther 6(2):241–245

31.

Elder ST, Eustis NK (1975) Instrumental blood pressure conditioning in out-patient hypertensives. Behav Res Ther 13(2–3):185–188

32.

Siegel S, Castellan NJ (1992) Nonparametric statistics for the behavioral sciences. McGraw-Hill, Milano

33.

Repetto C, Riva G (2011) From virtual reality to interreality in the treatment of anxiety disorders. Neuropsychiatry 1(1):31–43

34.

Riva G (2005) Virtual reality in psychotherapy: review. Cyberpsychol Behav 8:220–230
Acknowledgments
The present work was supported by the European Union IST Programme (Project "INTREPID—A Virtual Reality Intelligent Multi-sensor Wearable System for Phobias' Treatment"—IST-2002-507464). The virtual environments used in the study were developed by the ESIEA INTREPID team (J.L. Dautin, J. Ardouin, F. Crison and M. Le Renard—http://www.esiea.fr) using 3DVIA Virtools 4.1.
About this article
Cite this article
Repetto, C., Gaggioli, A., Pallavicini, F. et al. Virtual reality and mobile phones in the treatment of generalized anxiety disorders: a phase-2 clinical trial. Pers Ubiquit Comput 17, 253–260 (2013). https://doi.org/10.1007/s00779-011-0467-0
Received:

Accepted:

Published:

Issue Date:
Keywords
Virtual reality

Mobile phones

Generalized anxiety disorders

Clinical trial

Ubiquitous computing