Abstract
In the realm of product design, communication between designer, client, design team and future users is of great importance. Throughout the design process, ideas and concepts are generated and must be conveyed to these people to evoke comments, judgement or acceptance, depending on the process phase. Storyboards are a valuable aid to the designer in this task by providing a common visual language that people from different backgrounds can 'read' and understand. However, the visualisation style of the storyboards influences the reactions. Where open and sketchy storyboards are inviting comments, sleek and detailed presentations can be overwhelming. Storyboards not only help the product designer to get a grip on target groups, context, product use and timing, but also in communicating about these aspects with all people involved.
Access options
Buy single article
Instant access to the full article PDF.
USD 39.95
Price excludes VAT (USA)
Tax calculation will be finalised during checkout.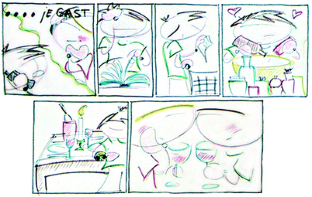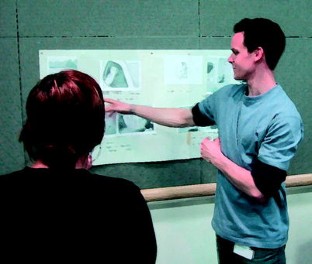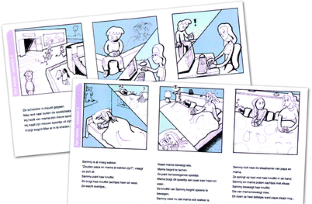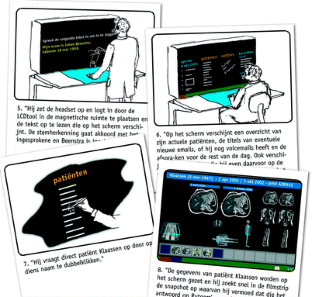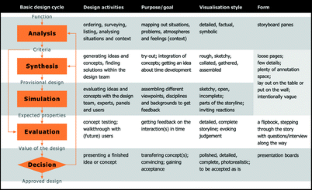 References
Stappers PJ (2005) Creative connections: User, designers, context, and tools. J Pers Ubiquit Comput (this issue)

Muller W (2001) Order and meaning in design. Lemma Publishers, Utrecht

http://en.wikipedia.org/wiki/Storyboard

Katz Steven D (1991) Film directing shot by shot: visualizing from concept to screen. Michael Wieze Productions, Studio City

Boorstin J (1995) Making movies work: thinking like a filmmaker. Silman James, Los Angeles

McCloud Scott (1993) Understanding comics: the invisible art. Harper Perennial, New York

Roozenburg NFM, Eekels J (1995) Product design: fundamentals and methods. Wiley, Chichester

Hoenderdos RM (2001) Look Mama! MSc Thesis (in Dutch), Delft University of Technology

Geer MJF van der (2002) A new user interface for the work of the radiological diagnostician. MSc Thesis, Delft University of Technology
Acknowledgements
I like to thank Gert Pasman for his support, feedback and encouragement while writing this paper.
Additional information
This paper is part of the 3AD design colloquium Creative connections [1].
About this article
Cite this article
van der Lelie, C. The value of storyboards in the product design process. Pers Ubiquit Comput 10, 159–162 (2006). https://doi.org/10.1007/s00779-005-0026-7
Received:

Accepted:

Published:

Issue Date:

DOI: https://doi.org/10.1007/s00779-005-0026-7
Keywords
Storyboards

Product design

Interaction design

Visualisation

Design process