Abstract
The antifracture efficacy of vitamin D in osteoporosis is due to its direct action on bones and indirect extraskeletal effects to prevent falls. Eldecalcitol is an analog of active vitamin D3 that improves bone mineral density and reduces the risk of osteoporotic fractures. However, the effects of eldecalcitol on muscle strength and static and dynamic postural balance are unclear. In this open-label randomized controlled study, we assessed the effects of eldecalcitol on muscle strength and static and dynamic postural balance in 50 postmenopausal women (mean age 74 years) with osteoporosis treated with bisphosphonate. Participants were randomly divided into a bisphosphonate group (alendronate at 35 mg/week; n = 25) or an eldecalcitol group (eldecalcitol at 0.75 μg/day and alendronate at 35 mg/week; n = 25) and were followed up for 6 months. Trunk muscle strength, including back extensor strength and iliopsoas muscle strength, was measured. Static standing balance was evaluated and the one leg standing test was performed to assess static postural balance. Dynamic sitting balance was evaluated and the 10-m walk test, functional reach test, and timed up and go test were performed to assess dynamic postural balance. At 6 months, there were no significant changes in any measure of muscle strength or balance in the bisphosphonate group, whereas eldecalcitol significantly increased back extensor strength (p = 0.012) and iliopsoas muscle strength (p = 0.035). Eldecalcitol also significantly improved findings on the timed up and go test (p = 0.001) and dynamic sitting balance (p = 0.015) at 6 months. These results with eldecalcitol may have an impact on prevention of falls.
Access options
Buy single article
Instant access to the full article PDF.
USD 39.95
Price excludes VAT (USA)
Tax calculation will be finalised during checkout.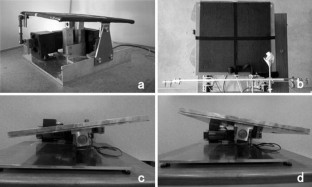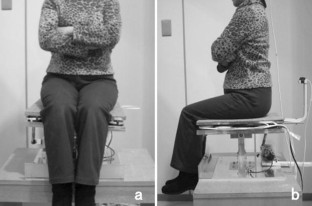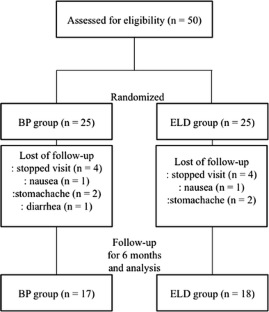 References
Bianchi ML, Orsini MR, Saraifoger S, Ortolani S, Radaelli G, Betti S (2005) Quality of life in post-menopausal osteoporosis. Health Qual Life Outcomes 3:78

Cauley JA, Thompson DE, Ensrud KC, Scott JC, Black D (2000) Risk of mortality following clinical fractures. Osteoporos Int 11:556–561

Ensrud KE, Thompson DE, Cauley JA, Nevitt MC, Kado DM, Hochberg MC, Santora AC 2nd, Black DM (2000) Prevalent vertebral deformities predict mortality and hospitalization in older women with low bone mass. J Am Geriatr Soc 48:241–249

Nguyen ND, Center JR, Eisman JA, Nguyen TV (2007) Bone loss, weight loss, and weight fluctuation predict mortality risk in elderly men and women. J Bone Miner Res 22:1147–1154

Suzuki T, Yoshida H (2010) Low bone mineral density at femoral neck is a predictor of increased mortality in elderly Japanese women. Osteoporos Int 21:71–79

Albrand G, Munoz F, Sornay-Rendu E, DuBoeuf F, Delmas PD (2003) Independent predictors of all osteoporosis-related fractures in healthy postmenopausal women: the OFELY study. Bone 32:78–85

Pluskiewicz W, Adamczyk P, Czekajlo A, Grzeszczak W, Burak W, Drozdzowska B (2012) Epidemiological data on osteoporosis in women from the RAC-OST-POL study. J Clin Densitom 15:308–314

Barrett-Connor E, Weiss TW, McHorney CA, Miller PD, Siris ES (2009) Predictors of falls among postmenopausal women: results from the National Osteoporosis Risk Assessment (NORA). Osteoporos Int 20:715–722

Kasukawa Y, Miyakoshi N, Hongo M, Ishikawa Y, Noguchi H, Kamo K, Sasaki H, Murata K, Shimada Y (2010) Relationships between falls, spinal curvature, spinal mobility and back extensor strength in elderly people. J Bone Miner Metab 28:82–87

Ishikawa Y, Miyakoshi N, Kasukawa Y, Hongo M, Shimada Y (2009) Spinal curvature and postural balance in patients with osteoporosis. Osteoporos Int 20:2049–2053

Kuczynski M, Ostrowska B (2006) Understanding falls in osteoporosis: the viscoelastic modeling perspective. Gait Posture 23:51–58

Lynn SG, Sinaki M, Westerlind KC (1997) Balance characteristics of persons with osteoporosis. Arch Phys Med Rehabil 78:273–277

Sinaki M, Brey RH, Hughes CA, Larson DR, Kaufman KR (2005) Balance disorder and increased risk of falls in osteoporosis and kyphosis: significance of kyphotic posture and muscle strength. Osteoporos Int 16:1004–1010

Papadimitropoulos E, Wells G, Shea B, Gillespie W, Weaver B, Zytaruk N, Cranney A, Adachi J, Tugwell P, Josse R, Greenwood C, Guyatt G (2002) Meta-analyses of therapies for postmenopausal osteoporosis. VIII: meta-analysis of the efficacy of vitamin D treatment in preventing osteoporosis in postmenopausal women. Endocr Rev 23:560–569

Tanizawa T, Imura K, Ishii Y, Nishida S, Takano Y, Mashiba T, Endo N, Takahashi HE (1999) Treatment with active vitamin D metabolites and concurrent treatments in the prevention of hip fractures: a retrospective study. Osteoporosis Int 9:163–170

Bischoff-Ferrari HA, Borchers M, Gudat F, Durmuller U, Stahelin HB, Dick W (2004) Vitamin D receptor expression in human muscle tissue decreases with age. J Bone Miner Res 19:265–269

Zanello SB, Collins ED, Marinissen MJ, Norman AW, Boland RL (1997) Vitamin D receptor expression in chicken muscle tissue and cultured myoblasts. Horm Metab Res 29:231–236

Muir SW, Montero-Odasso M (2011) Effect of vitamin D supplementation on muscle strength, gait and balance in older adults: a systematic review and meta-analysis. J Am Geriatr Soc 59:2291–2300

Bischoff-Ferrari HA, Dawson-Hughes B, Willett WC, Staehelin HB, Bazemore MG, Zee RY, Wong JB (2004) Effect of vitamin D on falls: a meta-analysis. JAMA 291:1999–2006

Dukas L, Schacht E, Runge M, Ringe JD (2010) Effect of a six-month therapy with alfacalcidol on muscle power and balance and the number of fallers and falls. Arzneimittelforschung 60:519–525

Matsumoto T, Ito M, Hayashi Y, Hirota T, Tanigawara Y, Sone T, Fukunaga M, Shiraki M, Nakamura T (2011) A new active vitamin D3 analog, eldecalcitol, prevents the risk of osteoporotic fractures—a randomized, active comparator, double-blind study. Bone 49:605–612

Ito M, Nakamura T, Fukunaga M, Shiraki M, Matsumoto T (2011) Effect of eldecalcitol, an active vitamin D analog, on hip structure and biomechanical properties: 3D assessment by clinical CT. Bone 49:328–334

Duncan PW, Weiner DK, Chandler J, Studenski S (1990) Functional reach: a new clinical measure of balance. J Gerontol 45:M192–M197

Ng SS, Hui-Chan CW (2005) The timed up & go test: its reliability and association with lower-limb impairments and locomotor capacities in people with chronic stroke. Arch Phys Med Rehabil 86:1641–1647

Orimo H, Hayashi Y, Fukunaga M, Sone T, Fujiwara S, Shiraki M, Kushida K, Miyamoto S, Soen S, Nishimura J, Oh-hashi Y, Hosoi T, Gorai I, Tanaka H, Igai T, Kishimoto H (2001) Diagnostic criteria for primary osteoporosis: year 2000 revision. J Bone Miner Metab 19:331–337

Post RB, Leferink VJ (2004) Spinal mobility: sagittal range of motion measured with the SpinalMouse, a new non-invasive device. Arch Orthop Trauma Surg 124:187–192

Miyakoshi N, Hongo M, Maekawa S, Ishikawa Y, Shimada Y, Okada K, Itoi E (2005) Factors related to spinal mobility in patients with postmenopausal osteoporosis. Osteoporos Int 16:1871–1874

Saito K, Matsunaga T, Iwami T, Shimada Y (2014) Evaluation of trunk stability in the sitting position using a new device. Biomed Res 35:127–131

Hara S, Kishimoto KN, Okuno H, Tanaka M, Saito H, Oizumi A, Itoi E (2013) Effects of alfacalcidol on back extensor strength gained through back extensor exercise in postmenopausal women with osteoporosis. Am J Phys Med Rehabil 92:101–110

Songpatanasilp T, Chailurkit LO, Nichachotsalid A, Chantarasorn M (2009) Combination of alfacalcidol with calcium can improve quadriceps muscle strength in elderly ambulatory Thai women who have hypovitaminosis D: a randomized controlled trial. J Med Assoc Thai 92:S30–S41

Verhaar HJ, Samson MM, Jansen PA, de Vreede PL, Manten JW, Duursma SA (2000) Muscle strength, functional mobility and vitamin D in older women. Aging (Milano) 12:455–460

Schacht E, Ringe JD (2012) Alfacalcidol improves muscle power, muscle function and balance in elderly patients with reduced bone mass. Rheumatol Int 32:207–215

Iwamoto J, Sato Y (2014) Eldecalcitol improves chair-rising time in postmenopausal osteoporotic women treated with bisphosphonates. Ther Clin Risk Manag 10:51–59

Hagino H, Takano T, Fukunaga M, Shiraki M, Nakamura T, Matsumoto T (2013) Eldecalcitol reduces the risk of severe vertebral fractures and improves the health-related quality of life in patients with osteoporosis. J Bone Miner Metab 31:183–189

Genthon N, Vuillerme N, Monnet JP, Petit C, Rougier P (2007) Biomechanical assessment of the sitting posture maintenance in patients with stroke. Clin Biomech (Bristol, Avon) 22:1024–1029

van Nes IJ, Nienhuis B, Latour H, Geurts AC (2008) Posturographic assessment of sitting balance recovery in the subacute phase of stroke. Gait Posture 28:507–512

Loewen SC, Anderson BA (1990) Predictors of stroke outcome using objective measurement scales. Stroke 21:78–81

Sandin KJ, Smith BS (1990) The measure of balance in sitting in stroke rehabilitation prognosis. Stroke 21:82–86

Nashner LM, Shupert CL, Horak FB, Black FO (1989) Organization of posture controls: an analysis of sensory and mechanical constraints. Prog Brain Res 80:411–418; discussion 395−417

Huxham FE, Goldie PA, Patla AE (2001) Theoretical considerations in balance assessment. Aust J Physiother 47:89–100

Wang LY, Liaw MY, Huang YC, Lau YC, Leong CP, Pong YP, Chen CL (2013) Static and dynamic balance performance in patients with osteoporotic vertebral compression fracture. J Back Musculoskelet Rehabil 26:199–205

Gabell A, Simons MA, Nayak USL (1985) Falls in the healthy elderly: predisposing causes. Ergonomics 28:965–975

Bhatt T, Espy D, Yang F, Pai YC (2011) Dynamic gait stability, clinical correlates, and prognosis of falls among community-dwelling older adults. Arch Phys Med Rehabil 92:799–805
Conflict of interest
The authors declare that they have no conflict of interest.
About this article
Cite this article
Saito, K., Miyakoshi, N., Matsunaga, T. et al. Eldecalcitol improves muscle strength and dynamic balance in postmenopausal women with osteoporosis: an open-label randomized controlled study. J Bone Miner Metab 34, 547–554 (2016). https://doi.org/10.1007/s00774-015-0695-x
Received:

Accepted:

Published:

Issue Date:

DOI: https://doi.org/10.1007/s00774-015-0695-x
Keywords