Abstract
To study the dynamic characteristics of the pipeline end termination (PLET) installation operation based on pipelaying under full coupling effect, a numerical model for PLET installation based on S-laying with the vessel–cable–PLET–pipeline coupling in time domain is proposed in this study. The whole model mainly consists of four parts, which are the pipelaying vessel, the abandonment and recovery (A&R) cable, the pipeline and the PLET. The finite element method is proposed for the pipeline and the cable, while the hydrodynamic forces on the PLET are simulated by the Morison equation. The pipelaying vessel is controlled by a dynamic positioning system. The proposed model is validated by OrcaFlex software and then used to carry out numerical simulations of PLET installation based on practical operations. The static and dynamic responses of each part in different operation phases and under different wave and current directions are analyzed. The results show that the PLET position in different phases as well as the direction of wave and current during installation has great effect on forces and motions of the system parts. Moreover, the dynamic responses of different parts are apparently connected, so the coupling effect cannot be ignored.
Access options
Buy single article
Instant access to the full article PDF.
US$ 39.95
Tax calculation will be finalised during checkout.
Subscribe to journal
Immediate online access to all issues from 2019. Subscription will auto renew annually.
US$ 79
Tax calculation will be finalised during checkout.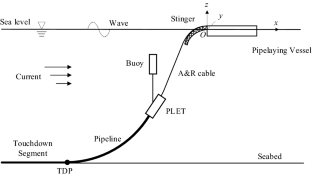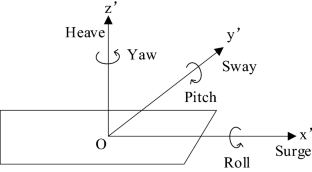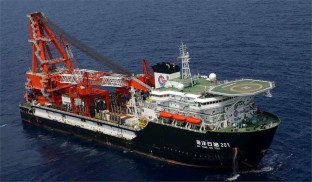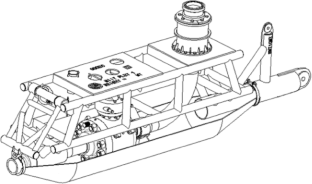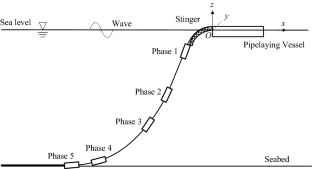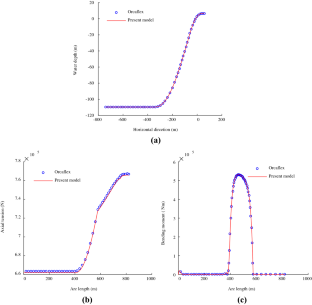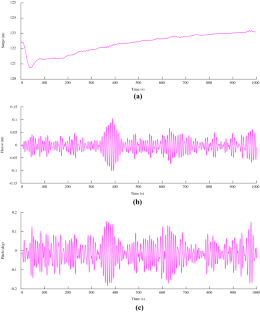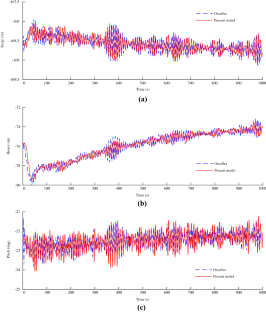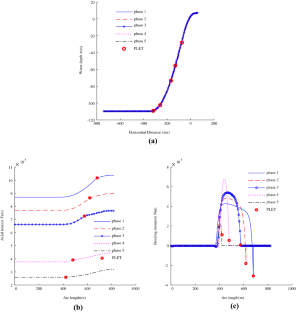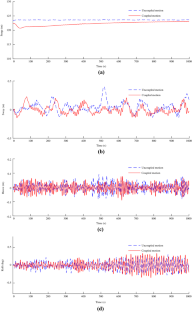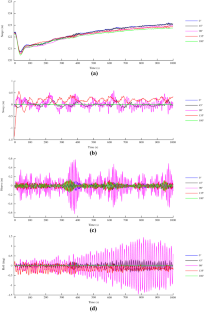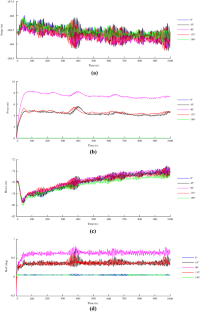 References
1.

Wang SQ, Zhang JP, Malachowski J et al (2014) FEA analysis of subsea PLET installation and operation. In: 33rd international conference on ocean, offshore and arctic engineering

2.

Thorsen S (2012) Conceptual design and review of open PLET system (Master's thesis). University of Stavanger, Stavanger

3.

Bai Y, Bai Q (2010) Subsea engineering handbook. Gulf Professional Pub, Burlington

4.

Xiao DM, Wu ZX, Chu LP et al (2015) Design of embedded in-line installation plan and key fabrication technology of subsea manifold in PY35-1/35-2 gas fields. China Offshore Oil Gas 27(1):121–125

5.

Jensen GA (2010) Offshore pipelaying dynamics (Doctoral thesis). Norwegian University of Science and Technology, Trondheim

6.

Zhou MJ, Wang CT, Gu YW et al (2016) Retrospect and prospect of technology on deepwater pipeline end termination. China Offshore Platf 31(1):1–6

7.

Jia D, Agrawal M (2013) Coupled transient CFD and diffraction modeling for installation of subsea equipment/structures in splash zone. In: Proceedings of the ASME 32nd international conference on ocean, offshore and arctic engineering

8.

Wang YY, Duan ML, Feng JK et al (2014) Modeling for the optimization of layout scenarios of cluster manifolds with pipeline end manifolds. Appl Ocean Res 46:94–103

9.

Liu T, Ruan WD, Bai Y et al (2015) Mathematical model of PLEM installation in deepwater. In: Proceedings of the ASME 34th international conference on ocean, offshore and arctic engineering

10.

Wang YY, Tuo HH, Li LW et al (2018) Dynamic simulation of installation of the subsea cluster manifold by drilling pipe in deep water based on OrcaFlex. J Petrol Sci Eng 163:67–78

11.

Perez GV, Pistidda A, Smienk H (2014) Moonpool effect assessment during structure installation. In: 33rd International conference on ocean, offshore and arctic engineering

12.

Ting KC, Chavan K, Balmford S et al (2017) The installation of flexible risers and flowlines systems with PLET on the subsea end. In: Proceedings of the ASME 36th international conference on ocean, offshore and arctic engineering

13.

Zan YF, Yuan LH, Huang K et al (2018) Numerical simulations of dynamic pipeline-vessel response on a deepwater S-laying vessel. Processes 6(12):216

14.

Ai SM, Sun LP, Tao LB et al (2018) Modeling and simulation of deepwater pipeline S-lay with coupled dynamic positioning. J Offshore Mech Arct Eng 140(5):051704

15.

Sun LP, Zhu JX, Liu SN (2014) Coupling time-domain analysis for dynamic positioning during S-lay installation. Int J Math Comput Phys Quantum Eng 8(6):890–897

16.

Malvern LE (1969) Introduction to the mechanics of a continuous medium. Prentice Hall, New Jersey

17.

SINTEF Ocean (2018) Riflex 4.14.0 theory manual, Norway

18.

Lehn E, Øritsland O (1987) Hydrodynamic forces on subsea modules during lifting operations. In: Proceedings of the third international symposium on practical design of ships and mobile units

19.

Sarpkaya T, Isaacson M (1981) Mechanics of wave forces on offshore structures. Van Nostrand Reinhold Co., New York

20.

SINTEF Ocean (2018) Simo 4.14.0 theory manual, Norway

21.

Li G, Yin HJ, Jiang Y et al (2014) Installation method of subsea in-line manifold based on S-lay. Ship Ocean Eng 43(2):131–134

22.

Gao S, Meng XW, Sun YY et al (2016) HYSY201 work capacity assessments on in-line manifold installation. Oil Field Equip 45(5):1–7

23.

Orcina (2016) OrcaFlex manual version 10.0e, Cumbria
Acknowledgments
The financial support by the National Natural Science Foundation of China (Grant No. 51809067), the Fundamental Research Funds for the Central Universities (Grant No. 3072019CFM0101, 3072019CF0102), the National Key R&D Program of China (Grant No. 2018YFC0309400) and the National Science and Technology Major Project of China (Grant No. 2016ZX05057020) is gratefully acknowledged.
Additional information
Publisher's Note
Springer Nature remains neutral with regard to jurisdictional claims in published maps and institutional affiliations.
About this article
Cite this article
Han, D., Huang, K., Zan, Y. et al. Coupling time-domain analysis for pipeline end termination installation based on pipelaying. J Mar Sci Technol 25, 808–827 (2020). https://doi.org/10.1007/s00773-019-00682-9
Received:

Accepted:

Published:

Issue Date:
Keywords
Pipeline end termination installation

Pipelaying

Numerical simulation

Coupling

Time domain