Abstract
The safety of inland passenger vessels operating in Bangladesh has been investigated. By thorough analysis of past accident data, the main causes of intact stability failures have been determined: adverse weather conditions and overloading, likely resulting in crowding to one side. Historical series of wind data were gathered and their analysis suggests that an increase in the wind speed presently used in the Weather Criterion in force in Bangladesh could be advisable. A model of a small passenger ship typically operated in Bangladesh has been analyzed in order to identify the most relevant hazards under intact ship conditions. A strongly jeopardizing effect of overloading under intact ship conditions has been detected when analyzing the hazard from the crowding of people to one side.
Access options
Buy single article
Instant access to the full article PDF.
US$ 39.95
Tax calculation will be finalised during checkout.
Subscribe to journal
Immediate online access to all issues from 2019. Subscription will auto renew annually.
US$ 79
Tax calculation will be finalised during checkout.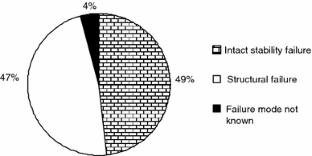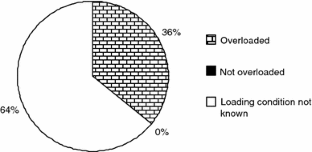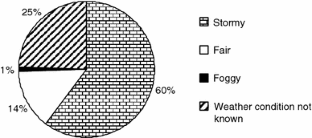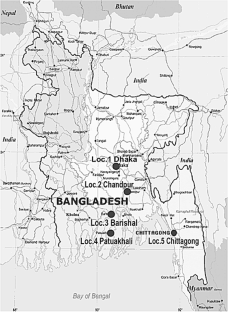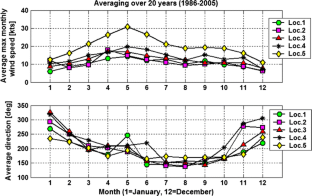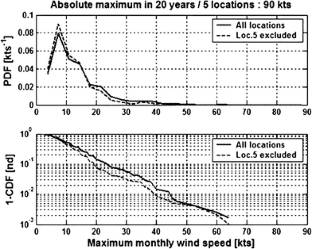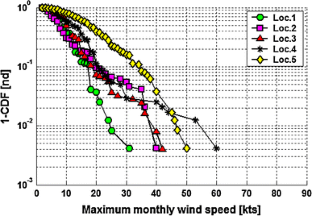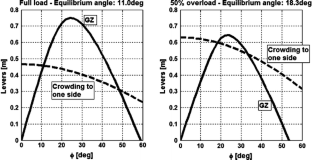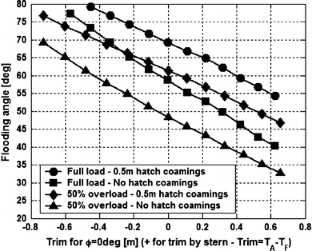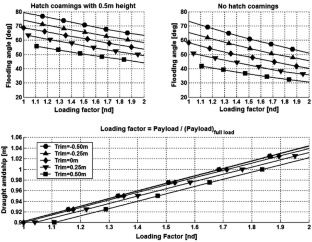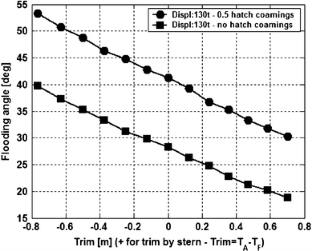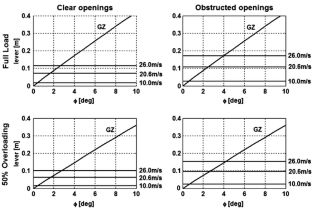 References
1.

Awal ZI, Islam MR, Hoque MM (2006) A study on inland water transport accidents: some causes and recommendations (presented in a seminar on inland water transport safety, 11th March 2006). Sheba Bangladesh, National Press Club, Dhaka

2.

Bulian G, Francescutto A (2004) A simplified modular approach for the prediction of the roll motion due to the combined action of wind and waves. Proc Instn Mech Eng Part M J Eng Marit Environ 218:189–212

3.

IMO (2002) Code on intact stability for all types of ships covered by IMO instruments. International Maritime Organization, London

4.

Zulfikar MM (2005) Preventing accidents of inland ships: law and ordinance. Inland ship (stability) rules 2001 (in Bengali). HA Publishers, Dhaka

5.

IMO (2005) Proposal on draft explanatory notes to the severe wind and rolling criterion (IMO Document SLF48/4/5; submitted by Japan, 10 June 2005). IMO, London

6.

IMO (2006) Revised intact stability code prepared by the Intersessional Correspondence Group (Part of the Correspondence Group's report; IMO Document SLF 49/5; submitted by Germany, 23 Jan 2005). IMO, London

7.

Iqbal KS, Bulian G, Hasegawa K, Karim MM, Awal ZI (2008) Possible remedies for intact stability hazards involving contemporary small inland passenger ferries in Bangladesh. J Mar Sci Technol. doi:10.1007/s00773-008-0023-4
Acknowledgments
The Japan Society for the Promotion of Science (JSPS) is gratefully acknowledged for their financial support through the scholarships PE0502 (Gabriele Bulian) and P05370 (Kho Shahriar Iqbal). The authors would also like to acknowledge the co-operation of Prof. M. Mazharul Hoque of the Accident Research Centre, Bangladesh University of Engineering and Technology, Dr. Reaz H. Khondoker and Md. Rabiul Islam of the Bangladesh Inland Water Transport Authority, and Mr. M. M. Zulfikar of the Department of Shipping, Bangladesh.
About this article
Cite this article
Iqbal, K.S., Bulian, G., Hasegawa, K. et al. A rational analysis of intact stability hazards involving small inland passenger ferries in Bangladesh. J Mar Sci Technol 13, 270–281 (2008). https://doi.org/10.1007/s00773-008-0016-3
Received:

Accepted:

Published:

Issue Date:
Keywords
Transport safety

Inland water transport

Passenger ferry

Intact stability

Hazard identification

Weather criterion