Access options
Buy single article
Instant access to the full article PDF.
USD 39.95
Price includes VAT (USA)
Tax calculation will be finalised during checkout.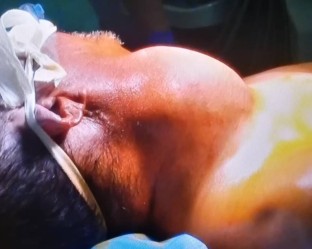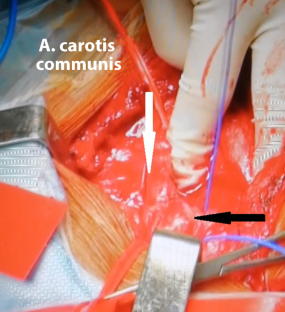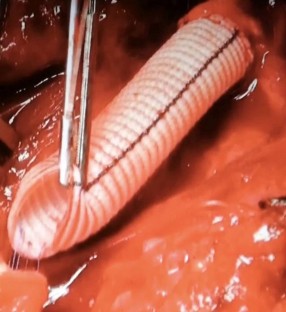 Literatur
1.

Hewitt RL, Smith AD, Drapanas T (1973) Acute traumatic arteriovenous fistulas. J Trauma Acute Care Surg 13(10):901–906

2.

Rich NM, Hobson RW, Collins GJ (1975) Traumatic arteriovenous fistulas and false aneurysms: a review of 558 lesions. Surgery 78(6):817–828. https://doi.org/10.5555/uri:pii:0039606075902093

3.

Robbs JV, Carrim AA, Kadwa AM et al (1994) Traumatic arteriovenous fistula: experience with 202 patients. Br J Surg 81(9):1296–1299. https://doi.org/10.1002/bjs.1800810912

4.

Torres Espinosa SD, Virgen Carrillo LR, García Hernández F (2013) Tratamiento quirúrgico y endovascular de las fístulas arteriovenosas secundarias a trauma vascular. Orthotips 9(2):99–103

5.

Puppinck P, Chevalier J, Ducasse E et al (2004) Connection between a long-standing traumatic arteriovenous fistula and development of aneurysmal disease. Ann Vasc Surg 18(5):604–607. https://doi.org/10.1007/s10016-004-0091-9

6.

Seaton DL (1998) Traumatic arteriovenous fistula of the leg: an easily missed diagnosis. J Fam Pract 46(3):247–251

7.

Chen JK, Johnson PT, Fishman EK (2007) Diagnosis of clinically unsuspected posttraumatic arteriovenous fistulas of the pelvis using CT angiography. AJR Am J Roentgenol 188(3):W269–W273. https://doi.org/10.2214/AJR.05.1230

8.

Qiao ZR, Shi D (2003) Surgical treatment of complicated traumatic aneurysm and arteriovenous fistula. Chin J Traumatol 6(4):213–217

9.

Loubeau J‑M, Bahnson HT (1977) Traumatic false aneurysm and arteriovenous fistula of the profunda femoris artery: surgical management and review of the literature. Surgery 81(2):222–227. https://doi.org/10.5555/uri:pii:0039606077901982

10.

Soto JA et al (1999) Diagnostic performance of helical CT angiography in trauma to large arteries of the extremities. J Comput Assist Tomogr 23(2):188–196. https://doi.org/10.1097/00004728-199903000-00005
Ethics declarations
Interessenkonflikt
A. Rabtsun, T. Knaus, S. Walter, S. Saaya, A. Gostev, A. Cheban, S. Bugurov und A. Karpenko geben an, dass kein Interessenkonflikt besteht.
Für diesen Beitrag wurden von den Autoren keine Studien an Menschen oder Tieren durchgeführt. Für die aufgeführten Studien gelten die jeweils dort angegebenen ethischen Richtlinien. Für Bildmaterial oder anderweitige Angaben innerhalb des Manuskripts, über die Patienten zu identifizieren sind, liegt von ihnen und/oder ihren gesetzlichen Vertretern eine schriftliche Einwilligung vor.
Additional information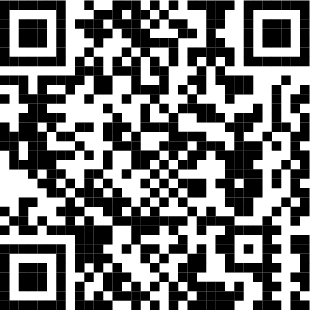 QR-Code scannen & Beitrag online lesen
Supplementary Information
Video 1: CT-Aufnahmen der akuten arteriovenösen Fistel
About this article
Cite this article
Rabtsun, A., Knaus, T., Walter, S. et al. Behandlung der akuten arteriovenösen Fistel. Gefässchirurgie (2021). https://doi.org/10.1007/s00772-021-00831-8