Zusammenfassung
Hintergrund
Die Versorgung eines terminal niereninsuffizienten Patienten mit einem funktionierenden Gefäßzugang ist Grundlage, ihm durch die Hämodialyse langfristig ein Überleben zu ermöglichen. Die Qualität dieses Gefäßzugangs und die damit verbundenen Prozesse bestimmen die Lebensqualität des Dialysepatienten und die mit der Therapie verbundenen Kosten.
Ziel der Arbeit
Es sollen exemplarisch Maßnahmen zur Steigerung der Struktur‑, Prozess- und Ergebnisqualität rund um den Gefäßzugang hinsichtlich ihrer Bedeutung im interdisziplinären Behandlungskonzept von dialysepflichtigen Patienten dargestellt werden.
Material und Methoden
Anhand von Literaturstellen und den Erfahrungen aus nationalen Initiativen zur Qualitätssicherung und -steigerung werden mögliche Maßnahmen und Konzepte analysiert.
Ergebnisse und Diskussion
Die Bildung von zertifizierten Zentren stellt eine Möglichkeit dar, Maßnahmen zur Qualitätssteigerung am Hämodialysezugang zu implementieren. Die gefäßchirurgischen Aspekte der Anlage von Dialyseshunts und ihr Erhalt nehmen eine zentrale Rolle in der Sicherung von hohen Qualitätsstandards ein. Deswegen sollte von gefäßchirurgischer Seite diese Kompetenz durch gezielte Weiterbildungskonzepte gefördert werden.
Abstract
Background
The care of terminal kidney insufficiency patients with a functioning vascular access is the foundation to enable long-term survival of the patient by hemodialysis. The quality of the vascular access and the associated processes essentially determine the extent of the quality of life of dialysis patients and the costs associated with the treatment.
Objective
This article presents examples of measures for increasing the quality of the structure, procedure and results surrounding the vascular access with respect to the importance in an interdisciplinary treatment concept for dialysis patients.
Material and methods
Possible measures and concepts were analyzed based on the literature and on national initiatives on quality assurance and improvement.
Results and discussion
The formation of certified centers represents a possibility to implement measures for improvement of the quality of hemodialysis access. Vascular surgical aspects of the placement and maintenance of a dialysis shunt play a core role in the safeguarding of high standards of quality. Therefore, this competence should be promoted by targeted advanced training concepts, especially from the side of vascular surgery.
Access options
Buy single article
Instant access to the full article PDF.
USD 39.95
Price includes VAT (USA)
Tax calculation will be finalised during checkout.
Literatur
1.

Aragoncillo Sauco I, Hevia C, Manzano Grossi S et al (2021) Effect of preoperative exercise on vascular caliber and maturation of arteriovenous fistula: the physicalfav trial, a randomized controlled study. J Nephrol 34:763–771

2.

Davidson I, Dolmatch B, Gallieni M et al (2016) Training in dialysis access—charting future success. J Vasc Access 17(1):S47–52

3.

Debus ES, Grundmann R, Heilberger J (2017) Good Clinical Practice in der Gefäßchirurgie. Springer, Berlin

4.

Fassiadis N, Morsy M, Siva M et al (2007) Does the surgeon's experience impact on radiocephalic fistula patency rates? Semin Dial 20:455–457

5.

Gale RC, Kehoe D, Lit YZ et al (2017) Effect of a dialysis access coordinator on preemptive access placement among veterans: a quality improvement initiative. Am J Nephrol 45:14–21

6.

Häckl D, Kossack N, Schoenfelder T (2021) Prävalenz, Kosten der Versorgung und Formen des dialysepflichtigen chronischen Nierenversagens in Deutschland: Vergleich der Dialyseversorgung innerhalb und außerhalb stationärer Pflegeeinrichtungen. Gesundheitswesen. https://doi.org/10.1055/a-1330-7152

7.

Hollenbeck M, Schlieps K, Haage P et al (2019) Zertifizierte Dialysezugangszentren. Interdisziplinäre Zusammenarbeit. Nephrologe 14:326–331

8.

Hsieh MY, Lin L, Chen TY et al (2018) Timely thrombectomy can improve patency of hemodialysis arteriovenous fistulas. J Vasc Surg 67:1217–1226

9.

Jennings WC, Parker DE (2016) Creating arteriovenous fistulas using surgeon-performed ultrasound. J Vasc Access 17:333–339

10.

Klimke A, Godemann F, Hauth I et al (2015) Strukturqualität in psychiatrischen und psychotherapeutischen Kliniken. Nervenarzt 86:525–533

11.

van Loon M, van der Mark W, Beukers N et al (2007) Implementation of a vascular access quality programme improves vascular access care. Nephrol Dial Transplant 22:1628–1632

12.

Mcglynn PK, Arnaoutakis KD, Deroo EP et al (2019) Postanesthesia ultrasound facilitates creation of more preferred accesses without affecting access survival. J Vasc Surg 69:898–905

13.

Mendelssohn DC, Curtis B, Yeates K et al (2011) Suboptimal initiation of dialysis with and without early referral to a nephrologist. Nephrol Dial Transplant 26:2959–2965

14.

Polkinghorne KR, Seneviratne M, Kerr PG (2009) Effect of a vascular access nurse coordinator to reduce central venous catheter use in incident hemodialysis patients: a quality improvement report. Am J Kidney Dis 53:99–106

15.

Ross J, Dolmatch B, Gallichio M et al (2014) Training and certification in dialysis access. J Vasc Access 15(8):S3–7

16.

Salman L, Rizvi A, Contreras G et al (2020) A multicenter randomized clinical trial of hemodialysis access blood flow surveillance compared to standard of care: the hemodialysis access surveillance evaluation (HASE) study. Kidney Int Rep 5:1937–1944

17.

Saran R, Elder SJ, Goodkin DA et al (2008) Enhanced training in vascular access creation predicts arteriovenous fistula placement and patency in hemodialysis patients: results from the dialysis outcomes and practice patterns study. Ann Surg 247:885–891

18.

Schmidli J, Widmer MK, Basile C et al (2018) Editor's choice—vascular access: 2018 clinical practice guidelines of the European society for vascular surgery (ESVS). Eur J Vasc Endovasc Surg 55:757–818

19.

Schuch P, Widmer L, Widmer M et al (2015) Patientensicherheit und deren Bedeutung für die Weiterbildung der Shuntchirurgen. Gefässchirurgie 20:571–575

20.

Tan RY, Manning M, Spurway J et al (2019) Improving haemodialysis fistula maturation following early ultrasound vascular mapping: 'the venous preservation scan'. Nephrology (Carlton) 24:550–556

21.

Thamer M, Lee TC, Wasse H et al (2018) Medicare costs associated with arteriovenous fistulas among US hemodialysis patients. Am J Kidney Dis 72:10–18

22.

Thomas SD, Ip EC, Katib N et al (2018) A comprehensive renal vascular access clinic results in improved patient outcomes and reduced costs. ANZ J Surg 88:185–190
Ethics declarations
Interessenkonflikt
R. Kellersmann und M. Hollenbeck sind als Fachexperten für die Firma Clarcert GmbH, Neu-Ulm tätig. V. Mickley gibt an, dass seinerseits kein Interessenkonflikt besteht.
Für diesen Beitrag wurden von den Autoren keine Studien an Menschen oder Tieren durchgeführt. Für die aufgeführten Studien gelten die jeweils dort angegebenen ethischen Richtlinien.
Additional information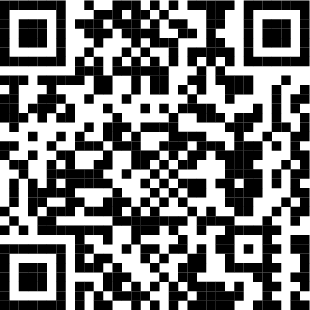 QR-Code scannen & Beitrag online lesen
About this article
Cite this article
Kellersmann, R., Hollenbeck, M. & Mickley, V. Qualität am Hämodialysezugang – die Perspektive des Gefäßchirurgen. Gefässchirurgie 26, 497–501 (2021). https://doi.org/10.1007/s00772-021-00827-4
Accepted:

Published:

Issue Date:
Schlüsselwörter
Dialyseshunt

Qualitätssicherung

Zentrumszertifizierung

Interdisziplinarität

Shuntchirurgie
Keywords
Dialysis shunt

Quality assurance

Center certification

Interdisciplinary

Shunt surgery