Zusammenfassung
Hintergrund
Ein arteriovenöser Shunt ist der "golden standard" für den Gefäßzugang bei Patienten mit dialysepflichtiger Niereninsuffizienz. Nach einer erfolgreichen Nierentransplantation wird der Shunt jedoch nicht mehr benötigt. In diesem Artikel möchten wir die kardiovaskulären Vorteile und potenziellen Probleme einer routinemäßigen Shuntligatur nach einer Nierentransplantation erörtern.
Methoden
Es erfolgte eine narrative Literaturrecherche in der Literaturdatenbank von MEDLINE, PubMed und Cochrane Database of Systematic Reviews bis inklusive April 2021.
Ergebnisse und Diskussion
Eine Shuntligatur bei stabilen Nierentransplantatempfängern senkt den pulmonal arteriellen Druck und reduziert das Risiko eines Rechtsherzversagens und bringt damit ein geringeres kardiales Risiko mit sich. Die Entscheidung dazu sollte jedoch vorsichtig und patientenbezogen getroffen werden.
Abstract
Background
An arteriovenous fistula is the gold standard for vascular access in patients with end-stage renal disease necessitating dialysis. After a successful kidney transplantation the fistula is no longer needed. In this article we would like to discuss the cardiovascular benefits and potential problems of routine fistula ligation after kidney transplantation.
Methods
A narrative literature search was performed in the literature database of MEDLINE, PubMed and the Cochrane Database of Systematic Reviews up to April 2021.
Results and conclusion
Closure of arteriovenous fistulas in stable kidney transplant recipients reduces pulmonary artery pressure and reduces the risk of right heart failure and therefore achieves a lower cardiovascular risk; however, the decision should be made carefully and individually for each patient.
Access options
Buy single article
Instant access to the full article PDF.
USD 39.95
Price includes VAT (USA)
Tax calculation will be finalised during checkout.

Literatur
1.

Canadian Institute for Health Information (CIHI) (2012) Treatment of End-Stage Organ Failure in Canada. Healthcare Quarterly 15(2):84

2.

Agarwal AK (2015) Systemic effects of hemodialysis access. Adv Chronic Kidney Dis 22(6):459–465

3.

Aitken E, Kerr D, Geddes C, Berry C, Kingsmore D (2015) Cardiovascular changes occurring with occlusion of a mature arteriovenous fistula. J Vasc Access 16(6):459–466

4.

Basile C, Lomonte C, Vernaglione L, Casucci F, Antonelli M, Losurdo N (2008) The relationship between the flow of arteriovenous fistula and cardiac output in haemodialysis patients. Nephrol Dial Transplant 23(1):282–287

5.

Beigi AA, Sadeghi AM, Khosravi AR, Karami M, Masoudpour H (2009) Effects of the arteriovenous fistula on pulmonary artery pressure and cardiac output in patients with chronic renal failure. J Vasc Access 10(3):160–166

6.

Ahmed BS, Hadj-Abdelkader M, Benezit M, Deteix P, Heng AE, Rosset E (2017) Predictors of autogenous arteriovenous hemodialysis access thrombosis after renal transplantation. Ann Vasc Surg 42:231–237

7.

Bolignano D, Rastelli S, Agarwal R, Fliser D, Massy Z, Ortiz A et al (2013) Pulmonary hypertension in CKD. Am J Kidney Dis 61(4):612–622

8.

Dundon BK, Torpey K, Nelson AJ, Wong DT, Duncan RF, Meredith IT et al (2014) The deleterious effects of arteriovenous fistula-creation on the cardiovascular system: a longitudinal magnetic resonance imaging study. IJNRD 7:337–345

9.

Głowiński J, Małyszko J, Głowińska I, Myśliwiec M (2012) To close or not to close: fistula ligation and cardiac function in kidney allograft recipients. Pol Arch Med Wewn 122(7-8):348–352

10.

Hetz P, Pirklbauer M, Müller S, Posch L, Gummerer M, Tiefenthaler M (2020) Prophylactic ligature of AV fistula prevents high output heart failure after kidney transplantation. Am J Nephrol 51(7):511–519

11.

Letachowicz K, Bardowska K, Królicki T, Kamińska D, Banasik M, Zajdel K et al (2021) The impact of location and patency of the arteriovenous fistula on quality of life of kidney transplant recipients. Ren Fail 43(1):113–122

12.

Loock MT, Bamoulid J, Courivaud C, Manzoni P, Simula-Faivre D, Chalopin JM et al (2010) Significant increase in 1‑year posttransplant renal arterial index predicts graft loss. Clin J Am Soc Nephrol 5(10):1867–1872

13.

Magnetti M, Leonardi G, Guarena C, Dolla C, Tarragoni R, Abbasciano I et al (2021) Hemodialysis arteriovenous fistula ligation after renal transplantation: Impact on graft resistive index. J Vasc Access 22(1):129–134

14.

Manca O, Pisano GL, Carta P, Manca EM, Piredda GB, Pili G et al (2005) The management of hemodialysis arteriovenous fistulas in well functioning renal transplanted patients: many doubts, few certainties. J Vasc Access 6(4):182–186

15.

Naesens M, Heylen L, Lerut E, Claes K, De Wever L, Claus F et al (2013) Intrarenal resistive index after renal transplantation. N Engl J Med 369(19):1797–1806

16.

Paoletti E, Bellino D, Signori A, Pieracci L, Marsano L, Russo R et al (2016) Regression of asymptomatic cardiomyopathy and clinical outcome of renal transplant recipients: a long-term prospective cohort study. Nephrol Dial Transplant 31(7):1168–1174

17.

Patard JJ, Bensalah K, Lucas A, Rodriguez A, Manunta A, Rivalan J et al (2002) Management of vascular access for hemodialysis after successful kidney transplantation. Scand J Urol Nephrol 36(5):373–376

18.

Perl J, Wald R, McFarlane P, Bargman JM, Vonesh E, Na Y et al (2011) Hemodialysis vascular access modifies the association between dialysis modality and survival. J Am Soc Nephrol 22(6):1113–1121

19.

Polkinghorne KR, McDonald SP, Atkins RC, Kerr PG (2004) Vascular access and all-cause mortality: a propensity score analysis. J Am Soc Nephrol 15(2):477–486

20.

Rao NN, Stokes MB, Rajwani A, Ullah S, Williams K, King D et al (2019) Effects of arteriovenous fistula ligation on cardiac structure and function in kidney transplant recipients. Circulation 139(25):2809–2818

21.

Reddy YNV, Obokata M, Dean PG, Melenovsky V, Nath KA, Borlaug BA (2017) Long-term cardiovascular changes following creation of arteriovenous fistula in patients with end stage renal disease. Eur Heart J 38(24):1913–1923

22.

Robinson BM, Akizawa T, Jager KJ, Kerr PG, Saran R, Pisoni RL (2016) Factors affecting outcomes in patients reaching end-stage kidney disease worldwide: differences in access to renal replacement therapy, modality use, and haemodialysis practices. Lancet 388(10041):294–306

23.

Schmidli J, Widmer MK, Basile C, de Donato G, Gallieni M, Gibbons CP et al (2018) Editor's choice—vascular access: 2018 clinical practice guidelines of the European Ssociety for Vascular Surgery (ESVS). Eur J Vasc Endovasc Surg 55(6):757–818

24.

Soleimani MJ, Shahrokh H, Shadpour P, Shirani M, Arasteh S (2012) Impact of dialysis access fistula on cardiac function after kidney transplantation. Iran J Kidney Dis 6(3):198–202

25.

Tsao CW, Gona PN, Salton CJ, Chuang ML, Levy D, Manning WJ et al (2015) Left ventricular structure and risk of cardiovascular events: a Framingham heart study cardiac magnetic resonance study. J Am Heart Assoc 4(9):e2188

26.

Walther CP, Nambi V, Hanania NA, Navaneethan SD (2020) Diagnosis and management of pulmonary hypertension in patients with CKD. Am J Kidney Dis 75(6):935–945

27.

Weekers L, Vanderweckene P, Pottel H, Castanares-Zapatero D, Bonvoisin C, Hamoir E et al (2017) The closure of arteriovenous fistula in kidney transplant recipients is associated with an acceleration of kidney function decline. Nephrol Dial Transplant 32(1):196–200

28.

Wheeler DC, Steiger J (2000) Evolution and etiology of cardiovascular diseases in renal transplant recipients. Transplantation 70(11 Suppl):S41–S45

29.

Wilmink T, Hollingworth L, Dasgupta I (2016) Access ligation in transplant patients. J Vasc Access 17(Suppl 1):S64–S68

30.

Zanow J, Petzold K, Petzold M, Krueger U, Scholz H (2006) Flow reduction in high-flow arteriovenous access using intraoperative flow monitoring. J Vasc Surg 44(6):1273–1278
Ethics declarations
Interessenkonflikt
M. Gummerer, M. Tiefenthaler, C. Margreiter, J. Klocker und S. Wipper geben an, dass kein Interessenkonflikt besteht.
Für diesen Beitrag wurden von den Autoren keine Studien an Menschen oder Tieren durchgeführt. Für die aufgeführten Studien gelten die jeweils dort angegebenen ethischen Richtlinien.
Additional information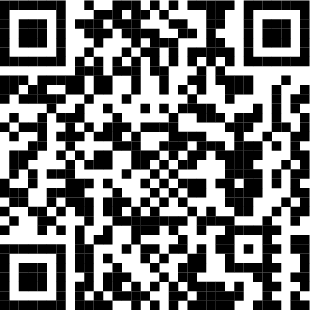 QR-Code scannen & Beitrag online lesen
About this article
Cite this article
Gummerer, M., Tiefenthaler, M., Margreiter, C. et al. Shuntligatur nach Nierentransplantation: Pro und Kontra. Gefässchirurgie 26, 530–535 (2021). https://doi.org/10.1007/s00772-021-00826-5
Accepted:

Published:

Issue Date:
Schlüsselwörter
Dialyseshunt

Shuntverschluss

Herzversagen

Nierentransplantation

Hämodialyse
Keywords
Dialysis shunt

Shunt closure

Heart failure

Kidney transplantation

Hemodialysis