Zusammenfassung
Hintergrund
Hinsichtlich der Anzahl an Publikationen, grundlagenwissenschaftlichen Projekten und klinischen Studien bleibt die deutsche Gefäßchirurgie im internationalen Vergleich innerhalb des Fachs sowie im nationalen Vergleich mit anderen chirurgischen Fächern zurück. Ziel dieses Beitrags ist es, die zentrale Rolle des vascular surgeon scientist für die akademische Gefäßchirurgie, insbesondere als Bindeglied zwischen (Grundlagen‑)Forschung und Patientenversorgung herauszustellen. Ferner sollen Anstöße zur sinnvollen Umsetzung eines Cinician-scientist-Programms in der Gefäßchirurgie gegeben werden.
Methodik
Es erfolgte eine selektive Literaturrecherche. Außerdem wurde das Modell des vascular surgeon scientist durch Beiträge von Co-Autoren unterschiedlicher gefäßchirurgischer Ausbildungsstände aus verschiedenen Blickwinkeln beleuchtet.
Ergebnisse und Schlussfolgerung
Dem vascular surgeon scientist kommt eine entscheidende Rolle in der modernen Gefäßchirurgie zu. Er vollzieht die Translation von der (Grundlagen‑)Forschung über die Patientenversorgung bis hin zur Weiterentwicklung medizinischer "devices" und ist somit Triebfeder des gefäßchirurgischen Fortschritts. Die zentrale Stellung verlangt ausgeprägte Fähigkeiten und die Vereinigung beruflicher und persönlicher Bedürfnisse. Intensivierung der gefäßchirurgischen Lehre, Mentoring und strukturierte Programme könnten zentrale Punkte zur Vertiefung eines Vascular-surgeon-scientist-Konzepts sein und so zur Stärkung der akademischen Gefäßchirurgie in Deutschland beitragen.
Abstract
Background
With respect to the number of publications, basic research projects and clinical trials, vascular surgeons in Germany have difficulty to keep up with their international peers and with other surgical specialties in Germany. This article aims to emphasize the crucial role of vascular surgeon scientists for the academically oriented vascular surgery, particularly as a connector between (basic) research and patient care. Moreover, proposals are given for the implementation of clinician scientist programs in vascular surgery training programs.
Method
A selective literature search was conducted. Furthermore, due to the co-authorship of vascular surgeons with different levels of experience, the outline of a vascular surgeon scientist is illuminated from different angles.
Results and conclusion
Vascular surgeon scientists hold a pivotal position in modern vascular surgery as they mediate between (basic) research, patient care, and the development of medical devices. Thereby they act as a mainspring for progress in vascular surgery. Apart from a specific skill set, the central position requires bringing together professional and personal needs. Intensifying vascular surgical education, mentoring, and structured programs could be important starting points to fortify the vascular surgeon scientist concept and thereby strengthen the academic branch of vascular surgery in Germany.
Access options
Buy single article
Instant access to the full article PDF.
USD 39.95
Price includes VAT (USA)
Tax calculation will be finalised during checkout.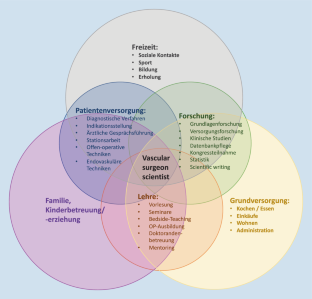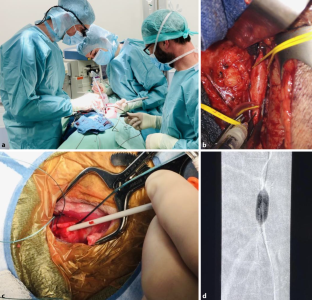 Literatur
1.

Kibbe MR, Velazquez OC (2017) The extinction of the surgeon scientist. Ann Surg 265:1060–1061

2.

Woldu SL, Raj GV (2016) Surgery: the surgeon-scientist—a dying breed? Nat Rev Urol 13:698–699

3.

Narahari AK, Mehaffey JH, Hawkins RB et al (2018) Surgeon scientists are disproportionately affected by declining NIH funding rates. J Am Coll Surg 226:474–481

4.

Bensken WP, Nath A, Heiss JD, Khan OI (2019) Future directions of training physician-scientists: reimagining and remeasuring the workforce. Acad Med 94:659–663

5.

Diener MK, Menger MD, Jahne J et al (2014) Future perspectives for surgical research in Germany. Langenbecks Arch Surg 399:253–262

6.

https://www.dfg.de/dfg_profil/gesamtliste_publikationen/senatskommissionen/index.html#anker5936786. Zugegriffen: 2. Juni 2021

7.

Keswani SG, Moles CM, Morowitz M et al (2017) The future of basic science in academic surgery: identifying barriers to success for surgeon-scientists. Ann Surg 265:1053–1059

8.

https://www.bdc.de/wer-wird-denn-noch-chirurg-zukunftsplaene-der-nachwuchsmediziner-an-deutschen-universitaeten/. Zugegriffen: 2. Juni 2021

9.

Marshall DC, Salciccioli JD, Walton SJ et al (2015) Medical student experience in surgery influences their career choices: a systematic review of the literature. J Surg Educ 72:438–445

10.

Eckstein H, Söllner H, Knipfer E (2015) Akademische Gefäßchirurgie in Deutschland – eine (selbst)-kritische Bestandsaufnahme. Gefässchirurgie 20:277–286

11.

Koeppel T, Eckstein HH, Florek HJ et al (2008) Akademische Gefäßchirurgie in Deutschland: dringender Bedarf für ein strukturiertes Ausbildungsprogramm. Gefässchirurgie 13:265–272

12.

Debus E, Haffke F, Grundmann RT (2019) Analyse der Publikationsleistung der deutschen universitären Gefäßchirurgie in verschiedenen Organisationsstrukturen. Gefässchirurgie 24:239–246

13.

Goldstein AM, Blair AB, Keswani SG et al (2019) A roadmap for aspiring surgeon-scientists in today's healthcare environment. Ann Surg 269:66–72

14.

Hohmann E, Rossi MJ, Brand JC et al (2020) Surgical translational research may be forward or reverse. Arthroscopy 36:2345–2346

15.

Menges AL, Busch A, Reutersberg B et al (2019) The structural atrophy of the aneurysm wall in secondary expanding aortic aneurysms with endoleak type II. J Vasc Surg 70:1318–1326

16.

Trenner M, Salvermoser M, Busch A et al (2020) The effects of minimum caseload requirements on management and outcome in abdominal aortic aneurysm repair. Dtsch Arztebl Int 117:820–827

17.

Zimmermann N (2016) Habilitation: Zwei Probleme. Dtsch Arztebl Int 16:768

18.

Sorg H, Betzler C, Grieswald C et al (2016) Postdoctoral lecturer thesis in medicine: academic competence or career booster? Chirurg 87:520–527

19.

Fischer GC, Niederstadt C (1999) Grundlagenforschung in der Medizin: Das Konzept ist erweiterungsbedürftig. Dtsch Arztebl Int 18:1192

20.

Hartmannbund (2017) Junge Ärzte hadern mit dem Klinikalltag. Dtsch Arztebl 114:A 399–A 400

21.

Stephens EH, Goldstone AB, Fiedler AG et al (2018) Appraisal of mentorship in cardiothoracic surgery training. J Thorac Cardiovasc Surg 156:2216–2223

22.

Sambunjak D, Straus SE, Marusic A (2006) Mentoring in academic medicine: a systematic review. JAMA 296:1103–1115

23.

Cho CS, Ramanan RA, Feldman MD (2011) Defining the ideal qualities of mentorship: a qualitative analysis of the characteristics of outstanding mentors. Am J Med 124:453–458

24.

Pelisek J, Hegenloh R, Bauer S et al (2019) Biobanking: objectives, requirements, and future challenges-experiences from the munich vascular biobank. J Clin Med 8:251

25.

Tsantilas P, Lao S, Wu Z et al (2021) Chitinase 3 like 1 (CHI3L1) is a regulator of smooth muscle cell physiology and atherosclerotic lesion stability. Cardiovasc Res. https://doi.org/10.1093/cvr/cvab014

26.

Li DY, Busch A, Jin H et al (2018) H19 induces abdominal aortic aneurysm development and progression. Circulation 138:1551–1568

27.

Maegdefessel L, Spin JM, Raaz U et al (2014) miR-24 limits aortic vascular inflammation and murine abdominal aneurysm development. Nat Commun 5:5214

28.

Trenner M, Eckstein HH, Kallmayer MA et al (2019) Secondary analysis of statutorily collected routine data. Gefässchirurgie 24:220–227

29.

Peel JK, Schlachta CM, Alkhamesi NA (2018) A systematic review of the factors affecting choice of surgery as a career. Can J Surg 61:58–67

30.

Bosanquet DC (2016) How to engage in trainee-led multicentre collaborative vascular research: the vascular and endovascular research network (VERN). Eur J Vasc Endovasc Surg 52:392
Ethics declarations
Interessenkonflikt
C. Knappich, A. Busch, M. Trenner, A. Kühnl, H. Freytag, L. Zang, P. Tsantilas, M. Kallmayer, S. Schmid, S. Schmidt, A. Karlas, C. Langenbach, F. Kirchhoff, O. Radu, S. Dallmann-Sieber, C. Schäffer, E. Knipfer, I. Puttini, H. Wendorff, L. Maegdefessel und H.-H. Eckstein geben an, dass kein Interessenkonflikt besteht.
Für diesen Beitrag wurden von den Autoren keine Studien an Menschen oder Tieren durchgeführt. Für die aufgeführten Studien gelten die jeweils dort angegebenen ethischen Richtlinien.
Additional information
C. Knappich und A. Busch haben zu gleichen Teilen zu dieser Arbeit beigetragen. geteilte Erstautorenschaft.
Aus Gründen der leichteren Lesbarkeit wird die männliche Form für alle Geschlechter (m/w/d) verwendet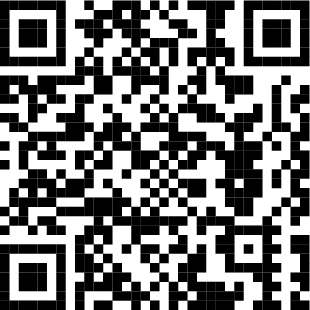 QR-Code scannen & Beitrag online lesen
About this article
Cite this article
Knappich, C., Busch, A., Trenner, M. et al. Der "vascular surgeon scientist". Gefässchirurgie 26, 455–462 (2021). https://doi.org/10.1007/s00772-021-00800-1
Accepted:

Published:

Issue Date:
Schlüsselwörter
Akademische Gefäßchirurgie

Klinischer Wissenschaftler

Grundlagenforschung

Translationale Forschung

Mentoring
Keywords
Academic vascular surgery

Clinician scientist

Basic research

Translational research

Mentoring