Zusammenfassung
Hintergrund
Bei vielen Gefäßpatienten besteht eine eingeschränkte Lebenserwartung.
Fragestellung
Dieser Artikel beschäftigt sich mit der Palliativversorgung von Gefäßpatienten.
Material und Methode
Hierfür werden generelle Aspekte der Palliativversorgung sowie Grundprinzipien der Symptomkontrolle und der palliativmedizinischen Versorgungsstrukturen in Deutschland dargestellt.
Ergebnisse
Es ist notwendig, den Bedarf an palliativmedizinischer Mitbehandlung bei Gefäßpatienten regelmäßig zu überprüfen und diese ggf. schon frühzeitig in den Behandlungsverlauf zu integrieren. Dies erfolgt durch eine an den Bedürfnissen und der individuellen Lebensqualität orientierte Symptomkontrolle mit einem ganzheitlichen Blick auf den Patienten und durch die Auswahl der geeigneten palliativmedizinischen Behandlungsstruktur für die Akut- und Weiterversorgung.
Schlussfolgerungen
Um eine umfassende Betreuung von Gefäßpatienten durch den (oft lange vertrauten) primär behandelnden Arzt in allen Krankheitsstadien zu ermöglichen, sollten palliativmedizinische Ansätze in der Gefäßchirurgie gestärkt werden.
Abstract
Background
Many patients with vascular diseases have a considerably limited life expectancy.
Objective
This article deals with the palliative care of patients with vascular diseases.
Material and methods
The general aspects of palliative care and the basic principles of symptom control and of palliative care services in Germany are described in this article.
Results
It is necessary to make a continuous reassessment of the needs for palliative (co)treatment of patients with vascular diseases and, if required, of an early integration into the course of treatment. This is carried out by symptom control driven by the patient's needs and individual quality of life with a holistic approach to the patient and by the choice of a suitable mode of further short-term and long-term palliative care services.
Conclusion
There is a serious need to strengthen palliative approaches in the treatment of patients with vascular diseases in order to enable a comprehensive healthcare in all stages of the disease, preferably by the (often long-standing) primary caregiver.
Access options
Buy single article
Instant access to the full article PDF.
US$ 39.95
Tax calculation will be finalised during checkout.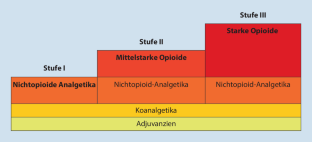 Literatur
1.

Adam DJ, Beard JD, Cleveland T et al (2005) Bypass versus angioplasty in severe ischaemia of the leg (BASIL): multicentre, randomised controlled trial. Lancet 366:1925–1934

2.

Addington-Hall J, Fakhoury W, Mccarthy M (1998) Specialist palliative care in nonmalignant disease. Palliat Med 12:417–427

3.

Ahlner-Elmqvist M, Jordhoy MS, Jannert M et al (2004) Place of death: hospital-based advanced home care versus conventional care. A prospective study in palliative cancer care. Palliat Med 18:585–593

4.

ÄrzteZeitung (2010) Palliativmedizin: Mit SAPV werden die Versorgungskosten gesenkt. https://www.aerztezeitung.de/Politik/Palliativmedizin-Mit-SAPV-werden-die-Versorgungskosten-gesenkt-212901.html. Zugegriffen: 12. Dez. 2020

5.

Bakitas M, Lyons KD, Hegel MT et al (2009) Effects of a palliative care intervention on clinical outcomes in patients with advanced cancer: the project ENABLE II randomized controlled trial. JAMA 302:741–749

6.

Barnes H, Mcdonald J, Smallwood N et al (2016) Opioids for the palliation of refractory breathlessness in adults with advanced disease and terminal illness. Cochrane Database Syst Rev 3:CD11008

7.

Bausewein C (2019) Palliativmedizin für Chirurgen. CHAZ 20:189–196

8.

Bausewein C (2018) Special palliative care in patients with non-oncological diseases. Dtsch Med Wochenschr 143:566–573

9.

Bausewein C, Roller S, Voltz R (2018) Leitfaden Palliative Care. Palliativmedizin und Hospizbegleitung. Urban & Fischer Verlag/Elsevier GmbH, München

10.

Bausewein C, Simon ST (2013) Shortness of breath and cough in patients in palliative care. Dtsch Arztebl Int 110:563–571 (quiz 572)

11.

Benze G, Alt-Epping B, Geyer A et al (2012) Treatment of nausea and vomiting with prokinetics and neuroleptics in palliative care patients: a review. Schmerz 26:500–514

12.

Breitbart W, Alici Y (2008) Agitation and delirium at the end of life: "we couldn't manage him". JAMA 300:2898–2910

13.

Breitbart W, Gibson C, Tremblay A (2002) The delirium experience: delirium recall and delirium-related distress in hospitalized patients with cancer, their spouses/caregivers, and their nurses. Psychosomatics 43:183–194

14.

Brumley R, Enguidanos S, Jamison P et al (2007) Increased satisfaction with care and lower costs: results of a randomized trial of in-home palliative care. J Am Geriatr Soc 55:993–1000

15.

Cambou JP, Aboyans V, Constans J et al (2010) Characteristics and outcome of patients hospitalised for lower extremity peripheral artery disease in France: the COPART registry. Eur J Vasc Endovasc Surg 39:577–585

16.

Campbell ML, Yarandi HN (2013) Death rattle is not associated with patient respiratory distress: is pharmacologic treatment indicated? J Palliat Med 16:1255–1259

17.

Campora E, Merlini L, Pace M et al (1991) The incidence of narcotic-induced emesis. J Pain Symptom Manage 6:428–430

18.

Caraceni A, Hanks G, Kaasa S et al (2012) Use of opioid analgesics in the treatment of cancer pain: evidence-based recommendations from the EAPC. Lancet Oncol 13:e58–68

19.

Caro J, Migliaccio-Walle K, Ishak KJ et al (2005) The morbidity and mortality following a diagnosis of peripheral arterial disease: long-term follow-up of a large database. BMC Cardiovasc Disord 5:14

20.

Chin C, Booth S (2016) Managing breathlessness: a palliative care approach. Postgrad Med J 92:393–400

21.

Cohen JT, Miner TJ (2019) Patient selection in palliative surgery: defining value. J Surg Oncol 120:35–44

22.

Collis E, Mather H (2015) Nausea and vomiting in palliative care. BMJ 351:h6249

23.

Coventry PA, Grande GE, Richards DA et al (2005) Prediction of appropriate timing of palliative care for older adults with non-malignant life-threatening disease: a systematic review. Age Ageing 34:218–227

24.

Criqui MH, Langer RD, Fronek A et al (1992) Mortality over a period of 10 years in patients with peripheral arterial disease. N Engl J Med 326:381–386

25.

Dasch B, Blum K, Gude P et al (2015) Place of death: trends over the course of a decade: a population-based study of death certificates from the years 2001 and 2011. Dtsch Arztebl Int 112:496–504

26.

Davis MP, Hallerberg G, Palliative Medicine Study Group of the Multinational Association of Supportive Care In Cancer (2010) A systematic review of the treatment of nausea and/or vomiting in cancer unrelated to chemotherapy or radiation. J Pain Symptom Manage 39:756–767

27.

Deutsche Gesellschaft Für Palliativmedizin, Deutscher Hospiz- und PalliativVerband e. V., Bundesärztekammer (2010) Charta zur Betreuung schwerstkranker und sterbender Menschen in Deutschland

28.

Deutscher Hospiz- und PalliativVerband e.V. (2020) Zahlen und Fakten. https://www.dhpv.de/service_zahlen-fakten.html. Zugegriffen: 12. Dez. 2020

29.

Diehm C, Allenberg JR, Pittrow D et al (2009) Mortality and vascular morbidity in older adults with asymptomatic versus symptomatic peripheral artery disease. Circulation 120:2053–2061

30.

Galbraith S, Fagan P, Perkins P et al (2010) Does the use of a handheld fan improve chronic dyspnea? A randomized, controlled, crossover trial. J Pain Symptom Manage 39:831–838

31.

Gomes B, Calanzani N, Curiale V et al (2013) Effectiveness and cost-effectiveness of home palliative care services for adults with advanced illness and their caregivers. Cochrane Database Syst Rev 6:CD7760

32.

Gomez-Batiste X, Martinez-Munoz M, Blay C et al (2014) Prevalence and characteristics of patients with advanced chronic conditions in need of palliative care in the general population: a cross-sectional study. Palliat Med 28:302–311

33.

Gomez-Batiste X, Murray SA, Thomas K et al (2017) Comprehensive and integrated palliative care for people with advanced chronic conditions: an update from several European initiatives and recommendations for policy. J Pain Symptom Manage 53:509–517

34.

Greer DS, Mor V, Morris JN et al (1986) An alternative in terminal care: results of the national hospice study. J Chronic Dis 39:9–26

35.

Haun MW, Estel S, Rucker G et al (2017) Early palliative care for adults with advanced cancer. Cochrane Database Syst Rev 6:CD11129

36.

Hearn J, Higginson IJ (1998) Do specialist palliative care teams improve outcomes for cancer patients? A systematic literature review. Palliat Med 12:317–332

37.

Hopkins A, Dealey C, Bale S et al (2006) Patient stories of living with a pressure ulcer. J Adv Nurs 56:345–353

38.

Hui D, Dos Santos R, Chisholm G et al (2014) Clinical signs of impending death in cancer patients. Oncologist 19:681–687

39.

Kampozinski R, Bernard V (1989) In: Rutherford RB (Hrsg) Vascular surgery. Saunders, Philadelphia

40.

Koch M, Trapp R, Kulas W et al (2004) Critical limb ischaemia as a main cause of death in patients with end-stage renal disease: a single-centre study. Nephrol Dial Transplant 19:2547–2552

41.

Kouris A, Armyra K, Christodoulou C et al (2016) Quality of life psychosocial characteristics in Greek patients with leg ulcers: a case control study. Int Wound J 13:744–747

42.

Bayerische Landesärztekammer (2019) Weiterbildungsordnung für die Ärzte Bayerns vom 24.02.2004 – in der Fassung der Beschlüsse des 78. Bayerischen Ärztetages vom 13.Oktober 2019 – in Kraft getreten am 1. Mai 2020

43.

Lange S, Trampisch HJ, Haberl R et al (2005) Excess 1‑year cardiovascular risk in elderly primary care patients with a low ankle-brachial index (ABI) and high homocysteine level. Atherosclerosis 178:351–357

44.

Laugsand EA, Kaasa S, Klepstad P (2011) Management of opioid-induced nausea and vomiting in cancer patients: systematic review and evidence-based recommendations. Palliat Med 25:442–453

45.

Lawall H, Huppert P, Rümenapf G (2015) S3-Leitlinie zur Diagnostik, Therapie und Nachsorge der peripheren arteriellen Verschlusskrankheit (AWMF Leitlinienregister 065–003)

46.

Leach C (2019) Nausea and vomiting in palliative care. Clin Med (Lond) 19:299–301

47.

Leitlinienprogramm Onkologie (Deutsche Krebsgesellschaft, Deutsche Krebshilfe, AWMF) (2020) Erweiterte S3-Leitlinie Palliativmedizin für Patienten mit einer nicht-heilbaren Krebserkrankung (Langversion 2.2, AWMF-Registernummer:128/001OL)

48.

Lichter I (1993) Results of antiemetic management in terminal illness. J Palliat Care 9:19–21

49.

Lokker ME, van Zuylen L, van der Rijt CC et al (2014) Prevalence, impact, and treatment of death rattle: a systematic review. J Pain Symptom Manage 47:105–122

50.

Luddington L, Cox S, Higginson I et al (2001) The need for palliative care for patients with non-cancer diseases: a review of the evidence. Int J Palliat Nurs 7:221–226

51.

Lynn J, Adamson D (2003) Living well at the end of life: adapting health care to serious chronic illness in old age. https://www.rand.org/pubs/white_papers/WP137.html. Zugegriffen: 4. Dez. 2020

52.

Markstein C (2004) Promouvoir le développement et l'intégration des équipes mobiles de soins palliatifs à l'hôpital – Résultats de la recherche et recommandations. Médecine Palliative. https://doi.org/10.1016/S1636-6522(04)97839-7

53.

Mechler K, Liantonio J (2019) Palliative care approach to chronic diseases: end stages of heart failure, chronic obstructive pulmonary disease, liver failure, and renal failure. Prim Care 46:415–432

54.

Moss AH, Lunney JR, Culp S et al (2010) Prognostic significance of the "surprise" question in cancer patients. J Palliat Med 13:837–840

55.

World Health Organization (2004) The solid facts—palliative care. https://www.euro.who.int/__data/assets/pdf_file/0003/98418/E82931.pdf. Zugegriffen: 10. Dez. 2020

56.

Ostgathe C, Alt-Epping B, Golla H et al (2011) Non-cancer patients in specialized palliative care in Germany: what are the problems? Palliat Med 25:148–152

57.

Deutsche Gesellschaft für Palliativmedizin (2018) Stellungnahme der Deutschen Gesellschaft für Palliativmedizin zum Beschluss des 121. Deutschen Ärztetages zur Zusatz-Weiterbildung Palliativmedizin. https://www.dgpalliativmedizin.de/images/2080516_DGP_Stellungnahme_MWBO_Arztetag_2018_final.pdf. Zugegriffen: 12. Dez. 2020

58.

Deutscher Hospiz- und PalliativVerband (2017) Wissen und Einstellungen der Menschen in Deutschland zum Sterben – Ergebnisse einer repräsentativen Bevölkerungsumfrage im Auftrag des DHPV. https://www.dhpv.de/tl_files/public/Aktuelles/presseerklaerungen/3_ZentraleErgebnisse_DHPVBevoelkerungsbefragung_06102017.pdf. Zugegriffen: 1. Dez. 2020

59.

Pastrana T, Junger S, Ostgathe C et al (2008) A matter of definition—key elements identified in a discourse analysis of definitions of palliative care. Palliat Med 22:222–232

60.

Perrar KM, Golla H, Voltz R (2013) Pharmacological treatment of delirium in palliative care patients. A systematic literature review. Schmerz 27:190–198

61.

Pruimboom L, van Dam AC (2007) Chronic pain: a non-use disease. Med Hypotheses 68:506–511

62.

Radbruch L, Leget C, Bahr P et al (2016) Euthanasia and physician-assisted suicide: a white paper from the European association for palliative care. Palliat Med 30:104–116

63.

Radbruch L, Payne S (2011) Standards und Richtlinien für Hospiz- und Palliativversorgung in Europa:Teil 1 und 2. Palliativmedizin 12:216–227

64.

Reinecke H, Unrath M, Freisinger E et al (2015) Peripheral arterial disease and critical limb ischaemia: still poor outcomes and lack of guideline adherence. Eur Heart J 36:932–938

65.

Rosenwax L, Spilsbury K, McNamara BA et al (2016) A retrospective population based cohort study of access to specialist palliative care in the last year of life: who is still missing out a decade on? BMC Palliat Care 15:46

66.

Rudberg MA, Pompei P, Foreman MD et al (1997) The natural history of delirium in older hospitalized patients: a syndrome of heterogeneity. Age Ageing 26:169–174

67.

Sato K, Miyashita M, Morita T et al (2008) Quality of end-of-life treatment for cancer patients in general wards and the palliative care unit at a regional cancer center in Japan: a retrospective chart review. Support Care Cancer 16:113–122

68.

Saunders C (2001) The evolution of palliative care. J R Soc Med 94:430–432

69.

Saunders C, Baines M (1989) Living with dying: management of terminal disease. Oxford University Press, Oxford, UK

70.

Schneider W, Eichner E, Thoms U et al (2015) Specialised out-patient palliative care (SAPV) in Bavaria: efficiency, structural and process-related effects and rural care. Gesundheitswesen 77:219–224

71.

Schulz-Quach C, Schmitz A, Zehnder-Kiworr C et al (2019) Symptome in der Palliativmedizin. In: Schnell M, Schulz-Quach C (Hrsg) Basiswissen Palliativmedizin. Springer, Berlin

72.

Shipman C, Gysels M, White P et al (2008) Improving generalist end of life care: national consultation with practitioners, commissioners, academics, and service user groups. BMJ 337:a1720

73.

Simon ST, Higginson IJ, Booth S et al (2010) Benzodiazepines for the relief of breathlessness in advanced malignant and non-malignant diseases in adults. Cochrane Database Syst Rev 10:CD7354

74.

Simon ST, Pralong A, Welling U et al (2016) Healthcare structures in palliative care medicine : flowchart for patients with incurable cancer. Internist (Berl) 57:953–958

75.

Smith TJ, Coyne P, Cassel B et al (2003) A high-volume specialist palliative care unit and team may reduce in-hospital end-of-life care costs. J Palliat Med 6:699–705

76.

Smith TJ, Temin S, Alesi ER et al (2012) American society of clinical oncology provisional clinical opinion: the integration of palliative care into standard oncology care. J Clin Oncol 30:880–887

77.

Solano JP, Gomes B, Higginson IJ (2006) A comparison of symptom prevalence in far advanced cancer, AIDS, heart disease, chronic obstructive pulmonary disease and renal disease. J Pain Symptom Manage 31:58–69

78.

Temel JS, Greer JA, Muzikansky A et al (2010) Early palliative care for patients with metastatic non-small-cell lung cancer. N Engl J Med 363:733–742

79.

Vanbutsele G, Pardon K, Van Belle S et al (2018) Effect of early and systematic integration of palliative care in patients with advanced cancer: a randomised controlled trial. Lancet Oncol 19:394–404

80.

Wee B, Hillier R (2008) Interventions for noisy breathing in patients near to death. Cochrane Database Syst Rev 1:CD5177

81.

Wee BL, Coleman PG, Hillier R et al (2006) The sound of death rattle I: are relatives distressed by hearing this sound? Palliat Med 20:171–175

82.

Wenk H, Jacobs M, Derwich W et al (2018) Perioperatives Schmerzmanagement der arteriellen Verschlusskrankheit. Gefässchirurgie 23:586–591

83.

World Health Organization (2002) National cancer control programmes—policies and managerial guidelines. WHO, Geneva

84.

World Health Organization (2018) WHO guidelines for the pharmacological and radiotherapeutic management of cancer pain in adults and adolescents. WHO, Geneva
Ethics declarations
Interessenkonflikt
D. Neuwert, M. Steinbauer und I. Töpel geben an, dass kein Interessenkonflikt besteht.
Für diesen Beitrag wurden von den Autoren keine Studien an Menschen oder Tieren durchgeführt. Für die aufgeführten Studien gelten die jeweils dort angegebenen ethischen Richtlinien.
About this article
Cite this article
Neuwert, D., Steinbauer, M. & Töpel, I. Palliativversorgung in der Gefäßchirurgie. Gefässchirurgie (2021). https://doi.org/10.1007/s00772-021-00774-0
Schlüsselwörter
Symptomkontrolle

Palliative Chirurgie

Kritische Extremitätenischämie

Therapieziel

Lebensqualität
Keywords
Symptom control

Palliative surgery

Critical limb ischemia

Patient care planning

Quality of life