Zusammenfassung
Hintergrund
Die allermeisten Adenokarzinome des Ösophagus (EAC) entstehen auf dem Boden einer Barrett-Mukosa. Bei den zugrunde liegenden molekularen Mechanismen der malignen Entartung der Barrett-Mukosa und den molekularen Charakteristika der etablierten EAC wurden in den vergangenen 10 Jahre deutliche Fortschritte gemacht. Aus diesen Erkenntnissen heraus etablierten sich einige therapeutische Optionen (oder befinden sich in der Etablierung). Für einen Teil dieser Therapien existieren Biomarker, die am individuellen Tumorgewebe getestet werden können und deren Vorhandensein mit einer erhöhten Ansprechwahrscheinlichkeit spezifischer Medikamente einhergeht.
Ziel der Arbeit
Ziel war das Darstellen des aktuellen Wissenstands zu therapeutisch relevanten molekularen Veränderungen und Zielproteinen sowie deren Testung beim EAC und den Adenokarzinomen der gastroösophagealen Übergangszone (EGJ-Karzinome).
Material und Methode
Es erfolgte eine Literatursuche in PubMed und Medline.
Schlussfolgerungen
Therapeutisch relevante molekulare Alterationen und Zielproteine beim EAC/EGJ sind: HER2/neu ("high" und "low"), PD-L1 ("programmed death ligand-1"), Mismatch-Repair-Protein-Defizienz/Mikrosatelliteninstabilität (dMMR/MSI), BRCA1/BRCA2 bzw. BRCAness (DNA-Repair-Defizienz), FGFR2b, Claudin 18.2, neurotrophe Tropomyosin-Rezeptorkinase (NTRK) und einige potenzielle weitere Alterationen, die möglicherweise zukünftig an Bedeutung gewinnen. Zu den Standardtestungen sollten heute HER2/neu, PD-L1 und die MMR-Proteine gehören.
Abstract
Background
The vast majority of esophageal adenocarcinomas (EAC) arise from Barrett's mucosa. Significant progress has been made over the past 10 years in the molecular mechanisms underlying the malignant transformation of Barrett's mucosa and the molecular characteristics of established EACs. From these findings, therapeutic options have been established (or are in the process of being established). For some of these therapies, biomarkers exist that can be tested on individual tumor tissue and whose presence is associated with an increased likelihood of response to specific drugs.
Objectives
To present the current knowledge of therapeutically relevant molecular alterations and target proteins and their testing in EAC and adenocarcinomas of the esophagogastric junction zone (EGJ carcinomas).
Materials and methods
A literature search in PubMed and Medline was performed.
Conclusions
Therapeutically relevant molecular alterations and target proteins in EAC/EGJ are HER2/neu (high and low), programmed death ligand‑1 (PD-L1), mismatch repair protein deficiency/microsatellite instability, (dMMR/MSI), BRCA1/BRCA2 or BRCAness (DNA repair deficiency), FGFR2b, Claudin 18.2, neurotrophic tropomyosin receptor kinase (NTRK), and some potential additional alterations that may gain importance in the future. Standard testing should include HER2/neu, PD-L1, and the MMR proteins.
Access options
Buy single article
Instant access to the full article PDF.
USD 39.95
Price excludes VAT (USA)
Tax calculation will be finalised during checkout.

Literatur
Bang YJ et al (2010) Trastuzumab in combination with chemotherapy versus chemotherapy alone for treatment of HER2-positive advanced gastric or gastro-oesophageal junction cancer (ToGA): a phase 3, open-label, randomised controlled trial. Lancet 376(9742):687–697

Warneke VS et al (2013) Her2/neu testing in gastric cancer: evaluating the risk of sampling errors. Ann Oncol 24(3):725–733

Tominaga N et al (2016) Five biopsy specimens from the proximal part of the tumor reliably determine HER2 protein expression status in gastric cancer. Gastric Cancer 19(2):553–560

Lordick F et al (2017) HER2 testing in gastric cancer: results of a German expert meeting. J Cancer Res Clin Oncol 143(5):835–841

Shitara K et al (2020) Trastuzumab Deruxtecan in previously treated HER2-positive gastric cancer. N Engl J Med 382(25):2419–2430

Freeman GJ et al (2000) Engagement of the PD‑1 immunoinhibitory receptor by a novel B7 family member leads to negative regulation of lymphocyte activation. J Exp Med 192(7):1027–1034

Huang RSP et al (2021) A pan-cancer analysis of PD-L1 immunohistochemistry and gene amplification, tumor mutation burden and microsatellite instability in 48,782 cases. Mod Pathol 34(2):252–263

Janjigian YY et al (2021) First-line nivolumab plus chemotherapy versus chemotherapy alone for advanced gastric, gastro-oesophageal junction, and oesophageal adenocarcinoma (CheckMate 649): a randomised, open-label, phase 3 trial. Lancet 398(10294):27–40

Chung HC et al (2021) First-line pembrolizumab/placebo plus trastuzumab and chemotherapy in HER2-positive advanced gastric cancer: KEYNOTE-811. Future Oncol 17(5):491–501

Chao J et al (2021) Assessment of Pembrolizumab Therapy for the Treatment of Microsatellite Instability-High Gastric or Gastroesophageal Junction Cancer Among Patients in the KEYNOTE-059, KEYNOTE-061, and KEYNOTE-062 Clinical Trials. JAMA Oncol 2021 Jun 1;7(6):895–902. https://doi.org/10.1001/jamaoncol.2021.0275

Falkenback D et al (2005) Defective mismatch-repair as a minor tumorigenic pathway in Barrett esophagus-associated adenocarcinoma. Cancer Genet Cytogenet 157(1):82–86

Funkhouser WK Jr. et al (2012) Relevance, pathogenesis, and testing algorithm for mismatch repair-defective colorectal carcinomas: a report of the association for molecular pathology. J Mol Diagn 14(2):91–103

Gleeson CM et al (1996) Ubiquitous somatic alterations at microsatellite alleles occur infrequently in Barrett's-associated esophageal adenocarcinoma. Cancer Res 56(2):259–263

Muzeau F et al (1997) Infrequent microsatellite instability in oesophageal cancers. Br J Cancer 75(9):1336–1339

Le DT et al (2017) Mismatch repair deficiency predicts response of solid tumors to PD‑1 blockade. Science 357(6349):409–413

Marabelle A et al (2020) Efficacy of Pembrolizumab in patients with noncolorectal high microsatellite instability/mismatch repair-deficient cancer: results from the phase II KEYNOTE-158 study. J Clin Oncol 38(1):1–10

Smyth EC et al (2017) Mismatch repair deficiency, microsatellite instability, and survival: an exploratory analysis of the medical research council adjuvant gastric infusional chemotherapy (MAGIC) trial. JAMA Oncol 3(9):1197–1203

Sahin U et al (2008) Claudin-18 splice variant 2 is a pan-cancer target suitable for therapeutic antibody development. Clin Cancer Res 14(23):7624–7634

Singh P, Toom S, Huang Y (2017) Anti-claudin 18.2 antibody as new targeted therapy for advanced gastric cancer. J Hematol Oncol 10(1):105

Sahin U et al (2018) A phase I dose-escalation study of IMAB362 (Zolbetuximab) in patients with advanced gastric and gastro-oesophageal junction cancer. Eur J Cancer 100:17–26

Moentenich V et al (2020) Claudin 18.2 expression in esophageal adenocarcinoma and its potential impact on future treatment strategies. Oncol Lett 19(6):3665–3670

Catenacci DV et al (2019) Bemarituzumab with modified FOLFOX6 for advanced FGFR2-positive gastroesophageal cancer: FIGHT phase III study design. Future Oncol 15(18):2073–2082

Han N et al (2015) Evaluation of fibroblast growth factor receptor 2 expression, heterogeneity and clinical significance in gastric cancer. Pathobiology 82(6):269–279

Klempner SJ et al (2019) FGFR2-altered gastroesophageal adenocarcinomas are an uncommon clinicopathologic entity with a distinct genomic landscape. Oncologist 24(11):1462–1468

Tokunaga R et al (2016) Fibroblast growth factor receptor 2 expression, but not its genetic amplification, is associated with tumor growth and worse survival in esophagogastric junction adenocarcinoma. Oncotarget 7(15):19748–19761

Epstein RJ, Tian LJ, Gu YF (2021.) 2b or not 2b: how opposing FGF receptor splice variants are blocking progress in precision oncology. J Oncol 2021:9955456

Yashiro M et al (2021) Clinical difference between fibroblast growth factor receptor 2 subclass, type IIIb and type IIIc, in gastric cancer. Sci Rep 11(1):4698

Okamura R et al (2018) Analysis of NTRK alterations in pan-cancer adult and pediatric malignancies: implications for NTRK-targeted therapeutics. JCO Precis Oncol 2018:PO.18.00183. https://doi.org/10.1200/PO.18.00183. Epub 15 Nov 2018

Wierz M et al (2018) Dual PD1/LAG3 immune checkpoint blockade limits tumor development in a murine model of chronic lymphocytic leukemia. Blood 131(14):1617–1621

Puhr HC, Ilhan-Mutlu A (2019) New emerging targets in cancer immunotherapy: the role of LAG3. ESMO Open 4(e000482):2

Morel KL et al (2021) EZH2 inhibition activates a dsRNA-STING-interferon stress axis that potentiates response to PD‑1 checkpoint blockade in prostate cancer. Nat Cancer 2(4):444–456

Loeser H et al (2019) The expression of the immune checkpoint regulator VISTA correlates with improved overall survival in pT1/2 tumor stages in esophageal adenocarcinoma. OncoImmunology 8(5):e1581546

Gebauer F et al (2020) Lymphocyte activation gene‑3 (LAG3) mRNA and protein expression on tumour infiltrating lymphocytes (TILs) in oesophageal adenocarcinoma. J Cancer Res Clin Oncol 146(9):2319–2327

Wagener-Ryczek S et al (2020) Immune profile and immunosurveillance in treatment-naive and neoadjuvantly treated esophageal adenocarcinoma. Cancer Immunol Immunother 69(4):523–533

Frankell AM et al (2019) The landscape of selection in 551 esophageal adenocarcinomas defines genomic biomarkers for the clinic. Nat Genet 51(3):506–516

Janjigian YY et al (2018) Genetic predictors of response to systemic therapy in esophagogastric cancer. Cancer Discov 8(1):49–58

Hussain M et al (2020) Survival with olaparib in metastatic castration-resistant prostate cancer. N Engl J Med 383(24):2345–2357
Ethics declarations
Interessenkonflikt
A. Quaas gibt an, dass kein Interessenkonflikt besteht.
Für diesen Beitrag wurden vom Autor keine Studien an Menschen oder Tieren durchgeführt. Für die aufgeführten Studien gelten die jeweils dort angegebenen ethischen Richtlinien.
Additional information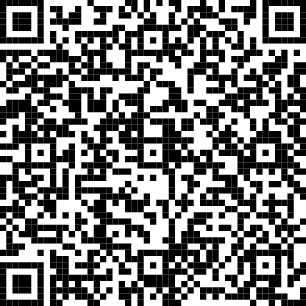 QR-Code scannen & Beitrag online lesen
About this article
Cite this article
Quaas, A. Therapeutisch relevante prädiktive Biomarker beim Adenokarzinom des Ösophagus. Onkologie (2023). https://doi.org/10.1007/s00761-023-01324-x
Accepted:

Published:

DOI: https://doi.org/10.1007/s00761-023-01324-x
Schlüsselwörter
Sequenzanalyse

Gene, HER2

PD-L1-Protein, humanes

DNA-Mismatch-Repair

Mikrosatelliteninstabilität
Keywords
Sequence analysis

Genes, HER2

PD-L1 protein, human

DNA mismatch repair

Microsatellite instability