Access options
Buy single article
Instant access to the full article PDF.
USD 39.95
Price excludes VAT (USA)
Tax calculation will be finalised during checkout.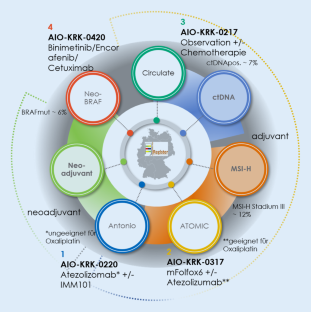 Literatur
Aga (2011) American gastroenterological association medical position statement on the management of Barrett's esophagus. Gastroenterology 140:1084–1091

Barlesi F, Drilon A, De Braud F et al (2019) Entrectinib in locally advanced or metastatic ROS1 fusion-positive non-small cell lung cancer (NSCLC): integrated analysis of ALKA-372-001, STARTRK‑1 and STARTRK‑2. Ann Oncol 30:ii48–ii49

Bedard PL, Hyman DM, Davids MS et al (2020) Small molecules, big impact: 20 years of targeted therapy in oncology. Lancet 395:1078–1088

Coleman HG, Bhat S, Murray LJ et al (2011) Increasing incidence of Barrett's oesophagus: a population-based study. Eur J Epidemiol 26:739–745

Corley DA, Kubo A, Levin TR et al (2009) Race, ethnicity, sex and temporal differences in Barrett's oesophagus diagnosis: a large community-based study, 1994–2006. Gut 58:182–188

Drilon A, Laetsch TW, Kummar S et al (2018) Efficacy of larotrectinib in TRK fusion—positive cancers in adults and children. N Engl J Med 378:731–739

Falk GW (2002) Barrett's esophagus. Gastroenterology 122:1569–1591

Horak P, Heining C, Kreutzfeldt S et al (2021) Comprehensive genomic and transcriptomic analysis for guiding therapeutic decisions in patients with rare cancers. Cancer Discov 11(11):2780–2795. https://doi.org/10.1158/2159-8290.CD-21-0126

Horak P, Klink B, Heining C et al (2017) Precision oncology based on omics data: the NCT Heidelberg experience. Int J Cancer 141:877–886

Kreutzfeldt S, Apostolidis L, Oles M et al (2019) Clinical outcome of personalised treatment guided by genome and transcriptome sequencing in patients with neuroendocrine neoplasms: updated results from the German NCT/DKTK MASTER trial. Ann Oncol 30:vii6

Larson KL, Huang B, Weiss HL et al (2021) Clinical outcomes of molecular tumor boards: a systematic review. JCO Precis Oncol 9(5):PO.20.00495. https://doi.org/10.1200/PO.20.00495

Leichsenring J, Horak P, Kreutzfeldt S et al (2019) Variant classification in precision oncology. Int J Cancer 145:2996–3010

Marabelle A, Le DT, Ascierto PA et al (2020) Efficacy of pembrolizumab in patients with noncolorectal high microsatellite instability/mismatch repair-deficient cancer: results from the phase II KEYNOTE-158 study. J Clin Oncol 38:1–10

MD Anderson Cancer Center Institute for Personalized Cancer Therapy. https://pct.mdanderson.org

Moscow JA, Fojo T, Schilsky RL (2018) The evidence framework for precision cancer medicine. Nat Rev Clin Oncol 15:183–192

Quante M (2020) BarrettNET – Risikoevaluation und Prävention von Adenokarzinomen des Ösophagus. In: Forum. Springer, Berlin Heidelberg, S 342–344

Quante M, Bhagat G, Abrams JA et al (2012) Bile acid and inflammation activate gastric cardia stem cells in a mouse model of Barrett-like metaplasia. Cancer Cell 21(1):36–51. https://doi.org/10.1016/j.ccr.2011.12.004

Schmidt M, Ankerst DP, Chen Y et al (2020) Epidemiological risk factors in a comparison of a Barrett Esophagus Registry (BarretNET) and a case control population in Germany. Cancer Prev Res 13(4):377–384. https://doi.org/10.1158/1940-6207.CAPR-19-0474

Stenzinger A, Van Tilburg CM, Tabatabai G et al (2021) Diagnosis and therapy of tumors with NTRK gene fusion. Pathologe 42:103–115

Wani S, Falk GW, Post J et al (2011) Risk factors for progression of low-grade dysplasia in patients with Barrett's esophagus. Gastroenterology 141:1179–1186, 1186.e1

Westphalen BC, Bokemeyer C, Büttner R et al (2020) Conceptual framework for precision cancer medicine in Germany: consensus statement of the Deutsche Krebshilfe working group 'Molecular Diagnostics and Therapy. Eur J Cancer 135:1–7

Wiethaler M, Slotta-Huspenina J, Brandtner A et al (2019) BarrettNET—a prospective registry for risk estimation of patients with Barrett's esophagus to progress to adenocarcinoma. Dis Esophagus 32(8):doz024. https://doi.org/10.1093/dote/doz024

Annals of Oncology (2021) 32 (suppl_5):S530–S582. https://doi.org/10.1016/annonc/annonc698
Ethics declarations
Interessenkonflikt
C.-B. Westphalen, M. Quante, B. Söhlke, M. Wartenberg, W. Knauf, T. Illmer, E. Gökkurt, A. Tannapfel, F. Griesinger, A. Reinacher-Schick und S. Loges geben an, dass kein Interessenkonflikt besteht.
Für diesen Beitrag wurden von den Autoren keine Studien an Menschen oder Tieren durchgeführt. Für die aufgeführten Studien gelten die jeweils dort angegebenen ethischen Richtlinien.
Additional information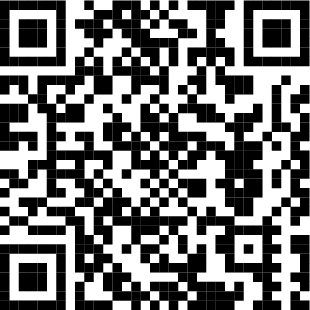 QR-Code scannen & Beitrag online lesen
About this article
Cite this article
Westphalen, CB., Quante, M., Söhlke, B. et al. Sektorenübergreifende interdisziplinäre Zusammenarbeit der Arbeitsgemeinschaft Internistische Onkologie in der Präzisionsonkologie. Onkologe 28 (Suppl 1), 6–16 (2022). https://doi.org/10.1007/s00761-021-01090-8
Accepted:

Published:

Issue Date:

DOI: https://doi.org/10.1007/s00761-021-01090-8