Zusammenfassung
Die Entwicklung der Checkpointblockade und der chimären Antigenrezeptoren (CAR) markieren nicht das Ende, sondern den Anfang eines nie dagewesenen Innovationsschubs um die Immuntherapie in der Hämatologie und der Onkologie. Viele neue Entwicklungen im Bereich der unspezifischen Immunonkologie haben das Ziel, als Kombinationspartner mit der Checkpointblockade bei Patienten mit potenziell auf diese Therapie ansprechenden Tumoren die Ansprechrate und/oder die Ansprechdauer zu erhöhen. Neben der Entwicklung von Modulatoren weiterer Checkpointmoleküle ist in diesem Bereich v. a. die Entwicklung weiterer Immuntherapeutika zu beobachten, die nicht den Tumor selbst ansprechen, sondern primär das immunologisch Tumormilieu alterieren sollen. In diesem Zusammenhang gewinnt auch die intratumorale Therapie mit proinflammatorischen Substanzen zunehmend an Bedeutung. Neue Entwicklungen im Bereich der gerichteten Zelltherapie betreffen u. a. Zielantigene, Kostimulation und Auswahl und zusätzliche Modifikation der Effektorzellen, v. a. im Hinblick auf die Entwicklung allogener Effektorsysteme. In Zukunft ist eine zunehmende Diversifizierung von Tumorerkrankungen durch immunologische Diagnostik und prädiktive Marker zu erwarten. Die kommende Herausforderung wird sein, vor diesem Hintergrund rationale Strategien für sequenzielle und kombinierte Immuntherapien zu etablieren.
Abstract
The development of checkpoint inhibition and chimeric antigen receptors (CAR) marks not the end but the beginning of an unprecedented innovation drive in the immunotherapy of hematological and oncological diseases. Many experimental drugs in the field of unspecific immunotherapy are developed as combination partners for checkpoint inhibition in patients with tumors potentially responsive to such treatments with the aim to increase response rates and/or duration of responses. In addition to the development of modulators of additional checkpoint molecules, we observe the development of multiple substances targeting the immunological tumor environment rather than the tumor cell itself. In this context, intratumoral application of pro-inflammatory drugs is gaining relevance. New developments in the field of targeted cell therapy include new target antigens, costimulation and the selection and additional modification of effector cells with a main emphasis on development of allogeneic effector systems. The future will bring further diversification of malignant diseases due to immunological diagnostics and predictive markers. The challenge to come will be the establishment of rational strategies for sequential and combination treatment.
Access options
Buy single article
Instant access to the full article PDF.
US$ 39.95
Tax calculation will be finalised during checkout.
Literatur
1.

Hegde U, Mukherji B (2017) Current status of chimeric antigen receptor engineered T cell-based and immune checkpoint blockade-based cancer immunotherapies. Cancer Immunol Immunother 66:1113–1121

2.

Murciano-Goroff YR, Warner AB, Wolchock JD (2020) The future of cancer immunotherapy: microenvironment-targeting combinations. Cell Res 30:507–519

3.

Ward-Kavanagh L, Lin W, Šedý JR, Ware CF (2016) The TNF receptor superfamily in co-stimulating and co-inhibitory responses. Immunity 44(5):1005–1019

4.

Ascierto PA, Butterfield LH, Campbell K et al (2021) Perspectives in immunotherapy: meeting report from the "Immunotherapy Bridge" (December 4th–5th, 2019, Naples, Italy). J Transl Med 19:13

5.

Cao Y, Wang X, Jin T et al (2020) Immune checkpoint molecules in natural killer cells as potential targets for cancer immunotherapy. Signal Transduct Target Ther 5:250

6.

Cohen RB, Baumann JB, Salas S et al (2020) Combination of monalizumab and cetuximab in recurrent or metastatic head and neck cancer patients previously treated with platinum-based chemotherapy and PD-(L)1 inhibitors. J Clin Oncol 38(15_suppl):6516–6516

7.

Yang S, Wei W, Zhao Q (2020) B7-H3, a checkpoint molecule, as a target for cancer immunotherapy. Int J Biol Sci 16(11):1767–1773

8.

Kato Y, Tabata K, Kimura T et al (2019) Lenvatinib plus anti-PD‑1 antibody combination treatment activates CD8+ T cells through reduction of tumor-associated macrophage and activation of the interferon pathway. PLoS ONE 14(2). https://doi.org/10.1371/journal.pone.0212513

9.

Van den Eynde BJ, van Baren N, Baurain J‑F (2020) Is there a clinical future for IDO1 inhibitors after the failure of epacadostat in melanoma? Annu Rev Cancer Biol 4:241–256

10.

Vigano S, Alatzoglou D, Irving M et al (2019) Targeting adenosine in cancer immunotherapy to enhance T‑cell function. Front Immunol 10:925

11.

Diab A, Tannir NM, Bentebibel S‑E et al (2020) Bempegaldesleukin (NKTR-214) plus nivolumab in patients with advanced solid tumors: phase I dose-escalation study of safety, efficacy, and immune activation (PIVOT-02). Cancer Discov 10(8):1158–1173

12.

Reilley MJ, Morrow B, Ager CR et al (2019) TLR9 activation cooperates with T cell checkpoint blockade to regress poorly immunogenic melanoma. J Immunother Cancer 7(1):323

13.

Ciardiello D, Elez E, Tabernero J, Seoane J (2020) Clinical development of therapies targeting TGFβ: current knowledge and future perspectives. Ann Oncol 31(10):1336–1349

14.

Strauss J, Gatti-Mays ME, Cho BC et al (2020) Bintrafusp alfa, a bifunctional fusion protein targeting TGF-beta and PD-L1, in patients with human papillomavirus-associated malignancies. J Immunother Cancer 8(2):e1395

15.

Poeta VM, Massara M, Capucetti A, Bonecchi R (2019) Chemokines and chemokine receptors: new targets for cancer immunotherapy. Front Immunol. https://doi.org/10.3389/fimmu.2019.00379

16.

Cohen EEW, Harrington KJ, Hong DS et al (2018) A phase Ib/II study (SCORES) of durvalumab (D) plus danvatirsen (DAN; AZD9150) or AZD5069 (CX2i) in advanced solid malignancies and recurrent/metastatic head and neck squamous cell carcinoma (RM-HNSCC): Updated results. Ann Oncol 29(Supplement 8):VIII372

17.

Champiat S, Tselikas L, Farhane S et al (2021) Intratumoral immunotherapy: from trial design to clinical practice. Clin Cancer Res 27(3):665–679

18.

Andtbacka RHI, Collichio F, Harrington KJ et al (2019) Final analyses of OPTiM: a randomized phase III trial of talimogene laherparepvec versus granulocyte-macrophage colony-stimulating factor in unresectable stage III–IV melanoma. J Immunother Cancer 7(1):145

19.

Larson RC, Maus MV (2021) Recent advances and discoveries in the mechanisms and functions of CAR T cells. Nat Rev 21:145–161

20.

Huang R, Li X, He Y et al (2020) Recent advances in CAR‑T cell engineering. J Hematol Oncol 13(1):86
Ethics declarations
Interessenkonflikt
S. Ochsenreither gibt an, dass kein Interessenkonflikt besteht.
Für diesen Beitrag wurden von den Autoren keine Studien an Menschen oder Tieren durchgeführt. Für die aufgeführten Studien gelten die jeweils dort angegebenen ethischen Richtlinien.
Additional information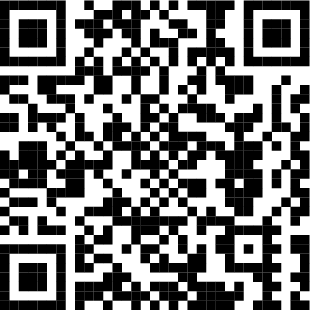 QR-Code scannen & Beitrag online lesen
About this article
Cite this article
Ochsenreither, S. Neue Entwicklungen in der Immunonkologie. Onkologe (2021). https://doi.org/10.1007/s00761-021-01013-7
Schlüsselwörter
Checkpoint-Modulation

Tumormilieu

Intratumorale Therapie

Chimärer Antigenrezeptor

Bispezifischer T‑Zell-Aktivator
Keywords
Checkpoint modulation

Tumor environment

Intratumoral therapy

Chimeric antigen receptor

Bispecific T‑cell engager