Zusammenfassung
Die operative Behandlung bei Mundhöhlenkarzinomen ist v. a. in den frühen Stadien weiterhin das Mittel der Wahl. Moderne rekonstruktive Verfahren erlauben hierbei einen weitestgehenden Erhalt der Funktion. Bei fortgeschrittenen Tumoren folgt der Resektion inklusive einer Ausräumung der lokoregionalen Lymphknoten und Rekonstruktion der betroffenen Gewebe eine Radiotherapie, welche je nach Risiko in Kombination mit einer Chemotherapie geplant wird. Bei Rezidivtumoren müssen die Therapiestrategien je nach Vorbehandlung geplant werden, wobei ein großes Portfolio rekonstruktiver Techniken und eine begleitende Immuntherapie erwogen werden sollten. Bei Karzinomen des Oropharynx hat der Nachweis einer HPV16-Assoziation zwar keine relevante Bedeutung für die Therapieplanung, jedoch für die Prognose, weshalb diese Ätiopathogenese im Rahmen der Aktualisierung der TNM-Klassifikation Berücksichtigung fand. Erste abgeschlossene prospektive Studien weisen bislang nicht darauf hin, dass die Behandlung der entsprechend betroffenen Patienten ohne negativen Einfluss auf die Überlebenszeitprognose deeskaliert werden kann. Der Einsatz innovativer Techniken, wie z. B. der Einsatz von Telemanipulatoren, erlaubt ein minimal-invasives Vorgehen, muss sich jedoch im Vergleich mit der alternativen Radiochemotherapie bewähren. Bei den Larynxkarzinomen steht die operative Therapie im Vordergrund. Bis zu T3-Tumoren ist in vielen Fällen eine organerhaltende operative Therapie (zunehmend mittels transoraler Lasermikrochirurgie) möglich. Ein Organerhalt unter Einsatz mehrerer Modalitäten ist als Alternative zur kompletten Laryngektomie bei fortgeschrittenen Stadien abzuwägen und wird zunehmend in Abhängigkeit vom Ansprechen auf eine Induktionschemotherapie gestellt (Response-Evaluation). Eine weitere wesentliche Relevanz hat in den letzten Jahren die Immuntherapie des rezidivierten/metastasierten Plattenepithelkarzinoms, hier v. a. mit dem Einsatz von Checkpoint-Inhibitoren, erhalten.
Abstract
Surgical treatment remains the method of choice for oral squamous cell carcinomas, especially in early stages of disease. Innovative procedures including virtual surgical planning allow preservation of function as far as possible. In case of extended tumor, a combination of complex surgical therapy, lymph node dissection, patient-specific reconstruction and adjuvant radio(chemo)therapy show good results even long term. Detection of human papillomavirus 16 (HPV 16) plays a major role for the etiopathogenesis and diffentiation of oropharyngeal carcinomas, which is the reason for an adaptation of the TNM classification. The first prospective studies could not show positive effects of de-escalation of therapeutic algorithms on survival and quality of life. The relevance of highly sophisticated techniques, e.g., the use of telemanipulators, allows minimally invasive surgery, but still needs to be proved. In laryngeal cancer, surgical treatment is the mainstay. Organ-preserving surgery (increasingly using transoral laser microsurgery) is possible in many cases. Organ preservation using multiple techniques is to be considered as an alternative to complete laryngectomy in advanced stages and is increasingly contingent to the response to induction chemotherapy. Immunotherapy, especially the use of checkpoint inhibitors, could change the therapy standards for head and neck carcinomas in general in the following years.
Access options
Buy single article
Instant access to the full article PDF.
USD 39.95
Price includes VAT (USA)
Tax calculation will be finalised during checkout.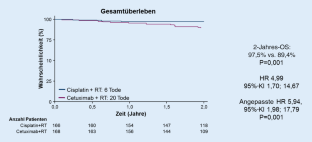 Abbreviations
HNSCC:

"Head & neck squamous cell carcinoma" – Kopf-Hals-Karzinom

HPV:

Humanes Papillomavirus

IAG-KHT:

Interdisziplinäre Arbeitsgruppe Kopf-Hals-Tumoren der Deutschen Krebsgesellschaft

IO:

Immunonkologie

MDADI:

MD Anderson Dysphagia Inventory – Score zur Beurteilung der Schluckfunktionen

OPSCC:

"Oropharyngeal squamous cell carcinoma" – Oropharynxkarzinom

SLN:

Sentinel-Lymphknoten-Biopsie

TLM:

Transorale Lasermikrochirurgie

TORS:

Transorale roboterassistierte Chirurgie

VSP:

"Virtual surgical planning" – virtuelle Operationsplanung
Literatur
1.

Allen RJ, Nelson JA, Polanco TO et al (2020) Short-term outcomes following virtual surgery-assisted immediate dental implant placement in free fibula flaps for oncologic mandibular reconstruction. Plast Reconstr Surg 146:768e–776e

2.

Andl T, Kahn T, Pfuhl A et al (1998) Etiological involvement of oncogenic human papillomavirus in tonsillar squamous cell carcinomas lacking retinoblastoma cell cycle control. Cancer Res 58:5–13

3.

Boscolo-Rizzo P, Dietz A (2017) The AJCC/UICC eighth edition for staging head and neck cancers: Is it wise to de-escalate treatment regimens in p16-positive oropharyngeal cancer patients? Int J Cancer 141:1490–1491

4.

Nichols AC et al (2019) Radiotherapy versus transoral robotic surgery and neck dissection for oropharyngeal squamous cell carcinoma (ORATOR): an open-label, phase 2, randomised trial. Lancet Oncol 20:1349–1359. https://doi.org/10.1016/S1470-2045(19)30410-3

5.

Plontke SK (2021) 100 Jahre Deutsche Gesellschaft für Hals-Nasen-Ohren-Heilkunde, Kopf- und Hals-Chirurgie. HNO 69:335–337. https://doi.org/10.1007/s00106-021-01048-7

6.

Dietz A (2016) Principles and new approaches in surgical reconstruction. In: Bernier J (Hrsg) Head and neck cancer-Multimodality management

7.

Dietz A, Pirlich M, Wiegand S (2018) Current status of therapy and prophylaxis of oropharyngeal carcinoma. Laryngorhinootologie 97:123–137

8.

Dietz A, Stöhr M, Zebralla V et al (2021) Immuno oncology treatment in head and neck cancer. Laryngorhinootologie 100:303–321

9.

Dietz A, Wichmann G, Kuhnt T et al (2018) Induction chemotherapy (IC) followed by radiotherapy (RT) versus cetuximab plus IC and RT in advanced laryngeal/hypopharyngeal cancer resectable only by total laryngectomy-final results of the larynx organ preservation trial DeLOS-II. Ann Oncol 29:2105–2114

10.

Freitag J, Wald T, Kuhnt T et al (2020) Extracapsular extension of neck nodes and absence of human papillomavirus 16-DNA are predictors of impaired survival in p16-positive oropharyngeal squamous cell carcinoma. Cancer 126:1856–1872

11.

Freudlsperger C, Moratin J, Mertens C et al (2021) Knöcherne Rekonstruktionen des Ober- und Unterkiefers – Grundprinzipien, virtuelle Planung und intraoperative Umsetzung. MKG-Chirurg. https://doi.org/10.1007/s12285-021-00312-7

12.

Gillison ML, Trotti AM, Harris J et al (2019) Radiotherapy plus cetuximab or cisplatin in human papillomavirus-positive oropharyngeal cancer (NRG Oncology RTOG 1016): a randomised, multicentre, non-inferiority trial. Lancet 393:40–50

13.

Horn D, Zittel S, Moratin J, Metzger K, Ristow O, Krisam J, Bodem J, Engel M, Freudlsperger C, Hoffmann J, Freier K (2020) Prospective feasibility analysis of salvage surgery in recurrent oral cancer in terms of quality of life. Oral Oncol 102:104580

14.

Kansy K, Hoffmann J, Alhalabi O, Mistele N, Freier K, Shavlokhova V, Mertens C, Freudlsperger C, Engel M (2019) Long-term donor site morbidity in head and neck cancer patients and its impact on quality of life: a cross-sectional study. Int J Oral Maxillofac Surg 48:875–885

15.

Kiyota N, Tahara M, Fujii H et al (2020) Phase II/III trial of post-operative chemoradiotherapy comparing 3‑weekly cisplatin with weekly cisplatin in high-risk patients with squamous cell carcinoma of head and neck (JCOG1008). J Clin Oncol 38:6502–6502

16.

Kraeima J, Dorgelo B, Gulbitti HA et al (2018) Multi-modality 3D mandibular resection planning in head and neck cancer using CT and MRI data fusion: A clinical series. Oral Oncol 81:22–28

17.

Leitlinienprogramm Onkologie (Deutsche Krebsgesellschaft DK, Awmf) (2019) Diagnostik, Therapie und Nachsorge des Larynxkarzinoms, Langversion 1.1, AWMF-Registernummer: 017/076OL

18.

Leitlinienprogramm Onkologie (Deutsche Krebsgesellschaft DK, Awmf) (2021) S3-Leitlinie Diagnostik und Therapie des Mundhöhlenkarzinoms, Langversion 3.0, 2021, AWMF Registernummer: 007/100OL

19.

Liu M, Wang SJ, Yang X et al (2017) Diagnostic efficacy of sentinel lymph node biopsy in early oral squamous cell carcinoma: a meta-analysis of 66 studies. PLoS ONE 12:e170322

20.

Mehanna H, Robinson M, Hartley A et al (2019) Radiotherapy plus cisplatin or cetuximab in low-risk human papillomavirus-positive oropharyngeal cancer (De-ESCALaTE HPV): an open-label randomised controlled phase 3 trial. Lancet 393:51–60

21.

Moratin J, Horn D, Metzger K, Ristow O, Flechtenmacher C, Engel M, Hoffmann J, Freier K, Freudlsperger C (2020) Squamous cell carcinoma of the mandible—Patterns of metastasis and disease recurrence in dependence of localization and therapy. J Craniomaxillofac Surg 48:1158–1163

22.

Moratin J, Metzger K, Engel M, Hoffmann J, Freudlsperger C, Freier K, Horn D (2019) The occurrence of cervical metastases in squamous cell carcinoma of the tongue: Is there a rationale for bilateral neck dissection in early-stage tumors? J Craniomaxillofac Surg 47:1134–1138

23.

Moratin J, Metzger K, Kansy K, Ristow O, Engel M, Hoffmann J, Flechtenmacher C, Freier K, Freudlsperger C, Horn D (2020) The prognostic significance of the lymph node ratio in oral cancer differs for anatomical subsites. Int J Oral Maxillofac Surg 49:558–563

24.

Moratin J, Metzger K, Safaltin A, Herpel E, Hoffmann J, Freier K, Hess J, Horn D (2019) Upregulation of PD-L1 and PD-L2 in neck node metastases of head and neck squamous cell carcinoma. Head Neck 41:2484–2491

25.

Moratin JH, Heinemann M, Metzger K, Zittel S, Mrosek J, Ristow O, Engel M, Freier K, Freudlsperger C, Hoffmann J (2021) Multiple sequential free flap reconstructions of the head and neck—a single center experience. Plast Reconstr Surg

26.

Nichols AC, Theurer J, Prisman E et al (2019) Radiotherapy versus transoral robotic surgery and neck dissection for oropharyngeal squamous cell carcinoma (ORATOR): an open-label, phase 2, randomised trial. Lancet Oncol 20:1349–1359

27.

Pabst A, Thiem DGE, Goetze E, Bartella AK, Neuhaus MT, Hoffmann J, Zeller AN (2021) How is neck dissection performed in Oral and Maxillofacial Surgery? Results of a representative nationwide survey among university and non-university hospitals in Germany. Clin Oral Investig 25:3007–3019

28.

Robert-Koch-Institut (2019) Faktenblatt HPV-Impfung. https://edoc.rki.de/bitstream/handle/176904/7820/HPV-Impfung.pdf. Zugegriffen: 19. Juli 2021

29.

Weijs WL, Coppen C, Schreurs R et al (2016) Accuracy of virtually 3D planned resection templates in mandibular reconstruction. J Craniomaxillofac Surg 44:1828–1832

30.

Wichmann G (2017) Variation of HPV subtypes with focus on HPV-infection and cancer in the head and neck region. Recent Results Cancer Res 206:113–122

31.

Wittekind CEA (2017) TNM classification of malignant tumours, 8. Aufl.

32.

Bootz F (2020) S3-Leitlinie Diagnostik, Therapie und Nachsorge des Larynxkarzinoms. Radiologe 60(11):1052–1057. https://doi.org/10.1007/s00117-020-00760-9 (German)

33.

Ambrosch P, Meuret S, Dietz A et al (2020) SUPRATOL: Eine multizentrische Versorgungsstudie zur funktionellen Evaluation der transoralen Lasermikrochirurgie (TLM) des supraglottischen Larynxkarzinoms. Laryngorhinootologie. https://doi.org/10.1055/s-0040-1711570
Ethics declarations
Interessenkonflikt
A. Dietz und J. Hoffmann geben an, dass kein Interessenkonflikt besteht.
Für diesen Beitrag wurden von den Autoren keine Studien an Menschen oder Tieren durchgeführt. Für die aufgeführten Studien gelten die jeweils dort angegebenen ethischen Richtlinien.
Additional information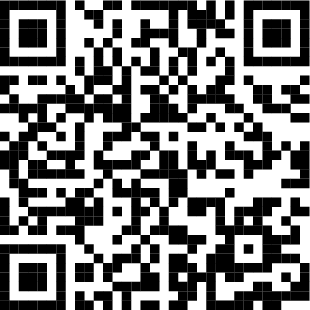 QR-Code scannen & Beitrag online lesen
About this article
Cite this article
Dietz, A., Hoffmann, J. Kopf-Hals-Tumoren. Onkologe 27, 929–935 (2021). https://doi.org/10.1007/s00761-021-01009-3
Accepted:

Published:

Issue Date:
Schlüsselwörter
Plattenepithelkarzinom

Chirurgische Therapie

Immuntherapie

Lymphknotenausräumung

Rekonstruktion
Keywords
Squamous cell carcinoma

Surgery

Immunotherapy

Lymph node dissection

Reconstruction