Zusammenfassung
Hintergrund
Etwa die Hälfte aller onkologischen Patient*innen nutzt komplementäre oder alternative Medizin.
Ziel der Arbeit
Ziel war die Erstellung einer S3-Leitlinie zu diesen Methoden.
Material und Methoden
Für die Themen Anthroposophie, Homöopathie, traditionelle chinesische Medizin, "mind-body-based therapy" (Achtsamkeitsübungen, Meditation, "mind-body stress reduction"), manipulative und Körpertherapien (körperliche Aktivität; Massagetechniken sowie Ganzkörper- und Elektrohyperthermie) und biologische Therapien (Mikronährstoffe, Phytotherapeutika etc.) wurden Recherchen nach systematischen Reviews und Originalarbeiten in den Datenbanken MEDLINE, Cochrane Library sowie je nach Fragestellung Embase, PsycInfo und CINAHL durchgeführt.
Ergebnisse
Die umfangreichen Recherchen haben einmal mehr das Dilemma der komplementären Medizin gezeigt, da für die meisten Methoden nur wenig wissenschaftliche Daten und nur selten Daten hoher Evidenzstufen vorliegen. Anders ist die Situation bei der körperlichen Aktivität, für die es eine umfassende Datenlage in Bezug auf Überleben, Lebensqualität und supportive Therapie gibt. Interaktionen sind bei komplementären Methoden, die nicht biologisch basiert sind, nicht zu erwarten.
Schlussfolgerung
Die wesentliche Chance der komplementären Medizin ist das "patient empowerment" – also die Möglichkeit für Patient*innen, selber in der Zeit der Tumortherapie und danach aktiv zu werden. Deshalb beziehen sich alle Empfehlungen auf das Gespräch mit der Patientin bzw. dem Patienten und eine Empfehlung an die Patientin bzw. den Patienten und formulieren keine Therapie-, sondern eine Gesprächsempfehlung: "soll empfohlen werden" statt "soll gemacht werden".
Abstract
Background
About half of all cancer patients use complementary or alternative medicine.
Aims
The goal was to develop a S3 guideline according to the AWMF (Arbeitsgemeinschaft der Wissenschaftlichen Medizinischen Fachgesellschaften) regulations on this topic.
Materials and methods
A systematic search was performed to identify systematic reviews and original publications on the topics anthroposophy, homeopathy, traditional Chinese medicine, mind–body-based therapy (meditation, mind–body stress reduction), manual therapy and body-based therapies (physical activity, massage, whole body and electrohyperthermia) and biological-based therapies (micronutrients, phytotherapy etc.) in MEDLINE, the Cochrane Library, Embase, PsycInfo and CINAHL.
Results
For most topics, the comprehensive search strategy identified only a few methodologically good studies and reviews with high evidence. The situation is different for physical activity for which strong evidence exists with respect to survival, quality of life and supportive treatment. The risk of interactions is not relevant for complementary methods which are not biological based.
Conclusion
The key aspect of complementary medicine is patient empowerment, which offers patients the opportunity to become active themselves during and after cancer treatment. Accordingly, all recommendations of the guideline focus on discussing complementary medicine with the patient. They recommend what should or might be discussed with the patient and not what to tell the patient or what he/she should do.
Access options
Buy single article
Instant access to the full article PDF.
US$ 39.95
Tax calculation will be finalised during checkout.
Literatur
1.

An LX, Chen X, Ren XJ, Wu HF (2014) Electro-acupuncture decreases postoperative pain and improves recovery in patients undergoing a supratentorial craniotomy. Am J Chin Med 42(5):1099–1109

2.

Campbell KL, Winters-Stone KM, Wiskemann J et al (2019) Exercise guidelines for cancer survivors. Consensus statement from international multidisciplinary roundtable. Med Sci Sports Exerc 51:2375–2390

3.

Choi TY, Kim JI, Lim HJ, Lee MS (2017) Acupuncture for managing cancer-related insomnia: a systematic review of randomized clinical trials. Integr Cancer Ther 16(2):135–146

4.

Cramer H, Lauche R, Klose P, Lange S, Langhorst J, Dobos G (2017) Yoga for improving health-related quality of life, mental health and cancer-related symptoms in women diagnosed with breast cancer. Cochrane Database Syst Rev 1:CD10802

5.

Frass M, Friehs H, Thallinger C, Sohal NK, Marosi C, Muchitsch I et al (2015) Influence of adjunctive classical homeopathy on global health status and subjective wellbeing in cancer patients—a pragmatic randomized controlled trial. Complement Ther Med 23(3):309–317

6.

Friedenreich CM, Stone CR, Cheung WY, Hayes SC (2020) Physical activity and mortality in cancer survivors: a systematic review and meta-analysis. JNCI Cancer Spectr 4(1):pkz80

7.

Gerke P, Filejski W, Robins HI, Wiedemann GJ, Steinhoff J (2000) Nephrotoxicity of ifosfamide, carboplatin and etoposide (ICE) alone or combined with extracorporeal or radiant-heat-induced whole-body hyperthermia. J Cancer Res Clin Oncol 126(3):173–177

8.

Haller H, Winkler MM, Klose P, Dobos G, Kümmel S, Cramer H (2017) Mindfulness-based interventions for women with breast cancer: an updated systematic review and meta-analysis. Acta Oncol 56(12):1665–1676

9.

He Y, Guo X, May BH, Zhang AL, Liu Y, Lu C et al (2020) Clinical evidence for association of acupuncture and acupressure with improved cancer pain: a systematic review and meta-analysis. JAMA Oncol 6(2):271–278. https://doi.org/10.1001/jamaoncol.2019.5233

10.

Hegewisch-Becker S, Gruber Y, Corovic A, Pichlmeier U, Atanackovic D, Nierhaus A, Hossfeld DK (2002) Whole-body hyperthermia (41.8 degrees C) combined with bimonthly oxaliplatin, high-dose leucovorin and 5‑fluorouracil 48-hour continuous infusion in pretreated metastatic colorectal cancer: a phase II study. Ann Oncol 13(8):1197–1204

11.

Hervik JB, Stub T (2016) Adverse effects of non-hormonal pharmacological interventions in breast cancer survivors, suffering from hot flashes: a systematic review and meta-analysis. Breast Cancer Res Treat 160(2):223–236

12.

Heywood R, McCarthy AL, Skinner TL (2017) Safety and feasibility of exercise interventions in patients with advanced cancer: a systematic review. Support Care Cancer 25(10):3031–3050

13.

Hilfiker R, Meichtry A, Eicher M, Nilsson Balfe L, Knols RH, Verra ML, Taeymans J (2018) Exercise and other non-pharmaceutical interventions for cancer-related fatigue in patients during or after cancer treatment: a systematic review incorporating an indirect-comparisons meta-analysis. Br J Sports Med 52(10):651–658

14.

Kim Y‑P, Choi Y, Kim S, Park Y‑S, Oh I‑J, Kim K‑S, Kim Y‑C (2015) Conventional cancer treatment alone or with regional hyperthermia for pain relief in lung cancer: a case-control study. Complement Ther Med 23(3):381–387

15.

Luebbert K, Dahme B, Hasenbring M (2001) The effectiveness of relaxation training in reducing treatment-related symptoms and improving emotional adjustment in acute non-surgical cancer treatment: a meta-analytical review. Psychooncology 10(6):490–502

16.

McNeely ML, Courneya KS (2010) Exercise programs for cancer-related fatigue: evidence and clinical guidelines. J Natl Compr Canc Netw 8(8):945–953

17.

Mustian KM, Alfano CM, Heckler C, Kleckner AS, Kleckner IR, Leach CR et al (2017) Comparison of pharmaceutical, psychological, and exercise treatments for cancer-related fatigue: a meta-analysis. JAMA Oncol 3(7):961–968

18.

Ntritsou V, Mavrommatis C, Kostoglou C, Dimitriadis G, Tziris N, Zagka P, Vasilakos D (2014) Effect of perioperative electroacupuncture as an adjunctive therapy on postoperative analgesia with tramadol and ketamine in prostatectomy: a randomised sham-controlled single-blind trial. Acupunct Med 32(3):215–222

19.

Oberoi S, Robinson PD, Cataudella D, Culos-Reed SN, Davis H, Duong N et al (2018) Physical activity reduces fatigue in patients with cancer and hematopoietic stem cell transplant recipients: a systematic review and meta-analysis of randomized trials. Crit Rev Oncol Hematol 122:52–59

20.

Paley CA, Johnson MI, Tashani OA, Bagnall AM (2015) Acupuncture for cancer pain in adults. Cochrane Database Syst Rev 10:CD7753

21.

Pan Y, Yang K, Shi X, Liang H, Shen X, Wang R et al (2018) Clinical benefits of acupuncture for the reduction of hormone therapy-related side effects in breast cancer patients: a systematic review. Integr Cancer Ther 17(3):602–618

22.

Sulyok I, Fleischmann E, Stift A, Roth G, Lebherz-Eichinger D, Kasper D et al (2012) Effect of preoperative fever-range whole-body hyperthermia on immunological markers in patients undergoing colorectal cancer surgery. Br J Anaesth 109(5):754–761

23.

Wayne PM, Lee MS, Novakowski J, Osypiuk K, Ligibel J, Carlson LE, Song R (2018) Tai Chi and Qigong for cancer-related symptoms and quality of life: a systematic review and meta-analysis. J Cancer Surviv 12(2):256–267

24.

Zeng Y, Luo T, Finnegan-John J, Cheng AS (2014) Meta-analysis of randomized controlled trials of acupuncture for cancer-related fatigue. Integr Cancer Ther 13(3):193–200
Danksagung
Herzlichen Dank allen Mandatsträgern und Experten, die sich ehrenamtlich mit großem zeitlichem Aufwand bei der Erstellung der Leitlinie engagiert haben:
Frau Barbara Baysal, Frau Peggy Becker, Herr Prof. Dr. Matthias Beckmann, Frau Dr. Antje Belau, Frau Tanja Bender, Herr Prof. Dr. Hartmut Bertz, Herr Dr. Thorsten Bruns, Herr Dr. Jürgen Brust, Herr Prof. Dr. Jens Büntzel, Frau Prof. Dr. Stephanie E. Combs, Herr Dr. Holger Cramer, Herr Prof. Dr. Gustav Dobos, Herr Prof. Dr. Dirk Domagk, Herr Dr. Lothar Eberhardt, Herr Prof. Dr. Stefan Fichtner-Feigel, Herr Dipl.-Med. Ulrich Freitag, Herr Dr. Stefan Fuxius, Herr Prof. Dr. Dr. Dr. Shahram Ghanaati, Frau Dr. Katharina Glassen, Herr Dr. Bernt Göckel-Beining, Frau Dr. Daniela Göppner, Herr Prof. Dr. Sven Gottschling, Herr Prof. Dr. Christian Grohé, Frau Dr. Carolin Hack, Frau Andrea Hahne, Frau Dr. Heidemarie Haller, Frau Prof. Dr. Annette Hasenburg, Frau Katja Hennig, Frau Ulla Henscher, Herr Michael Höckel, Herr Dr. Markus Horneber, Herr Dr. Manfred Johannsen, Frau Dr. Sabine Jonas, Frau Prof. Dr. Stefanie Joos, Herr Prof. Dr. Christoph Kahl, Frau Dr. Katharina Kähler, Frau Sabine Kirton, Frau Dr. Petra Klose, Frau Ingeborg Koch, Herr Prof. Dr. Jost Langhorst, Herr Prof. Dr. Alfred Längler, Frau Dr. Carmen Loquai, Herr Prof. Dr. Harald Matthes, Herr Prof. Dr. Oliver Micke, Frau Dorothea Müller, Herr Prof. Dr. Franz-Josef Prott, Herr Dr. Matthias Rostock, Herr Dr. Andre-Robert Rotmann, Frau Manuela Schallenburger, Herr Dr. Christoph Schäper, Herr Prof. Dr. Jan Schildmann, Herr Dr. Thorsten Schmidt, Frau Dr. Heike Schmidt, Frau Prof. Dr. Stefanie Seeling, Herr Prof. Dr. Dr. Norbert Senninger, Herr Prof. Dr. Andreas Sesterhenn, Frau Prof. Dr. Dr. Diana Steinmann, Frau Dr. Cornelia Strietzel (geb. Schnorrer), Frau Reina Tholen, Herr Dr. Claas Ulrich, Frau Dr. Regina von Rochow, Herr Dr. Steffen Wagner, Frau Stefanie Walter, Herr Prof. Dr. Arved Weimann, Herr Prof. Dr. Joachim Weis, Frau Prof. Dr. Dr. Eva Winkler, Frau Prof. Dr. Claudia Witt, Herr Prof. Dr. Achim Wöckel, Herr Prof. Dr. Bernhard Wörmann, Herr Dr. Jan Valentini
Förderung
Die Erstellung der S3-Leitlinie wurde im Rahmen des onkologischen Leitlinienprogramms durch die Stiftung Deutsche Krebshilfe gefördert. J. Hübner ist die Koordinatorin der Leitlinie; K. Münstedt, O. Micke und J. Büntzel sind Mandatsträger.
Ethics declarations
Interessenkonflikt
J. Hübner, K. Münstedt, O. Micke, F.J. Prott, T. Schmidt und J. Büntzel geben an, dass kein Interessenkonflikt besteht.
Für diesen Beitrag wurden von den Autoren keine Studien an Menschen oder Tieren durchgeführt. Für die aufgeführten Studien gelten die jeweils dort angegebenen ethischen Richtlinien.
Additional information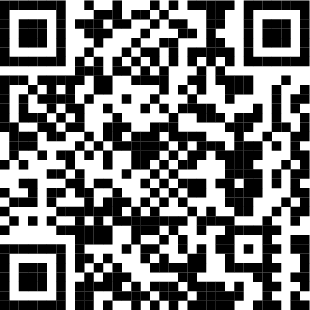 QR-Code scannen & Beitrag online lesen
About this article
Cite this article
Hübner, J., Münstedt, K., Micke, O. et al. Zentrale Empfehlungen und Statements der S3-Leitlinie zur komplementären Medizin für Patient*innen mit onkologischen Erkrankungen – Teil 2. Onkologe 27, 917–921 (2021). https://doi.org/10.1007/s00761-021-00990-z
Accepted:

Published:

Issue Date:
Schlüsselwörter
Körperliche Aktivität

Mind-body-Methoden

Akupunktur

Homöopathie

Induzierte Hyperthermie
Keywords
Exercise

Mind-body therapies

Acupuncture

Homeopathy

Hyperthermia, induced